Marginal and Contemporary
The Pew Center for Arts & Heritage
Marginal and Contemporary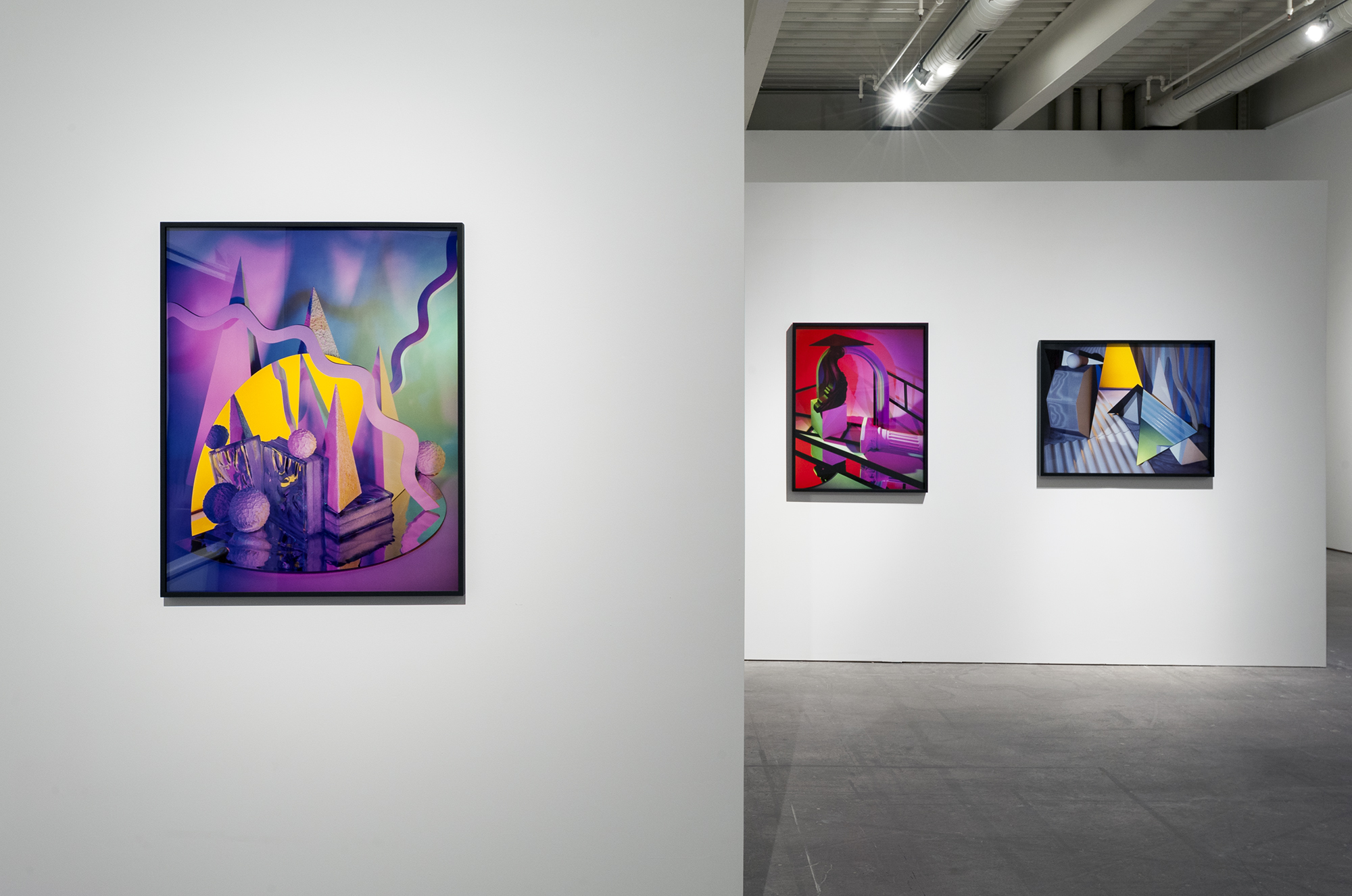 Late-career recognition is an underlying subject of Barbara Kasten: Stages. The first major survey of Kasten's work to date, organized by the Institute of Contemporary Art (ICA) at the University of Pennsylvania, positions Kasten as a leading light in the "present artistic moment." Given Kasten's age—she was born in 1936—the show begs several questions, such as, Who gets to be a contemporary artist? When? And why?
We approached other artists who received heightened recognition later in life in an effort to understand how they see their own contemporaneity. One is Peter Saul, whose retrospective traveled to the Pennsylvania Academy of the Fine Arts in 2008. The Center was the lead funder of the show.
In the short text that follows, Peter Saul, dubbed "the art world's resident octogenarian rebel" by The Huffington Post, reflects on his own artistic career, his formative years living in Europe, and his (dis)connection from the Pop art movement. Saul proposes that you get to be a contemporary artist if you see yourself as a contemporary artist. "Perhaps, my work is being historicized in ways that make me feel part of yesterday," he says, "but I'm not worried unless in my opinion my pictures are actually part of yesterday…For some reason, I felt contemporary years ago and still do at this time."
I can remember a number of reasons why perfectly good artists have been excluded from the Art World, meaning they didn't get to show at museums and galleries, and were ignored by important critics, collectors, dealers, and so on. In the early 1950s when I was in art school, Bernard Buffet was considered the worst artist—worse even than Salvador Dali. Style was the reason given, but I felt it was also because he was French, a kind of prejudice in the United States against Foreign Art. Art News magazine featured a big color spread of Rothko, de Kooning, Kline, and dubbed them "the New York School." It was a heavy hint that us younger artists were to go to New York, find a loft, and be as much like them as we could.
The handful of serious students I knew—at Washington University, St. Louis—considered this the life they wanted to lead; they were confident their brush strokes would be appreciated. I didn't and simply stuck with trying to think of something interesting to paint. By the time I graduated in 1956, I was trying, without enough skill, to copy photographs from National Geographic magazine. Afro, a famous Italian artist visiting the school, thought my picture of a woman in a bathing suit sitting on a motorboat was "very interesting." This was my first recognition as an artist.
With this encouragement, I should have run to New York, but I moved to Europe instead, where I lived an isolated life. I was determined to avoid sitting at a desk, wearing a necktie, talking about money all day. I wanted a romantic life in a beautiful city, and "modern art" seemed the most obvious path to that. But I knew that to live the life I wanted to live, I couldn't avoid New York completely. I would need to get a New York art dealer, someone to sell the crazy, far out pictures I was painting. In 1960, I met Allan Frumkin, who purchased most of my work for the next 37 years.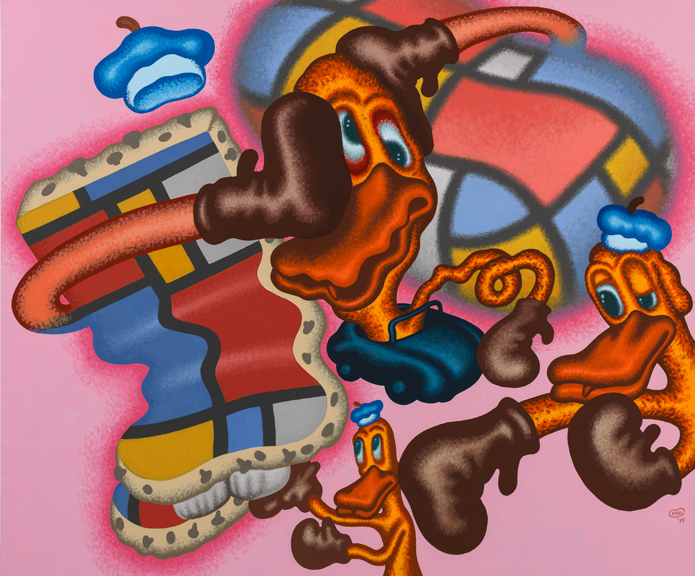 I don't know if the word "contemporary" was in use at that time. I was living in a tiny town in Holland, painting landscapes, and had no access to any literature about art in either magazines or books. When I moved to Paris, I began to paint in an Abstract Expressionist style, which was not hard to do. Two months later I discovered my idea of Pop art following a very rapid (10 seconds, one minute) viewing of Mad comics, which I had not seen previously. Immediately, I went to the American Student and Artists Club, where I was painting, and began a picture of a gun shooting many bullets. The handful of unknown American artists around me were amazed by this picture and the ones that followed, which included Donald Duck, Mickey Mouse, and characters taken from the Dick Tracy comic strip. When the glamorous and important Pop art movement occurred, I was lucky that my paintings resembled Pop art, slightly. Using my surrealistic imagination got me kicked out of "Pop" soon enough, but by then my work had been talked about and collected a little bit, and probably I was in "the art world" for keeps.
Between 1960 and 1997, I didn't think much about my recognition as an artist. When I learned that I had been excluded from museums, galleries, and art media—with the exception of Frumkin and a tiny sliver of the art world who didn't seem to understand what "important" Pop art looked like—I believed my best bet was to come up with exciting subjects and paint them as dramatically as possible, going over the top if possible. This way I might bypass the intellectuals who had control of the system and make an appeal directly to the viewer, as the pictures would need no explanations.
How's it going? Well, I now live in New York, where I rent an apartment in the city but spend most of my time in my studio about two hours north. I have a new New York dealer. (Frumkin died in 2002.) Probably, my work is being historicized in ways that make me feel part of yesterday, but I'm not worried unless in my opinion my pictures are actually part of yesterday. It's still true that I don't believe in, maybe don't even consider, the most profound and respectable ideas underlying the art of my time, which will probably prevent further recognition for me. The ideas of modern art, as presented in the media, simply make me laugh. Having very few in authority agree with me, though, hasn't shaken my confidence. For some reason, I felt contemporary years ago and still do at this time. Being "marginal" is worth it if I get to paint any picture I want.