Kathleen McLean and Mark Beasley on Creativity in Cultural Practice
The Pew Center for Arts & Heritage
Kathleen McLean and Mark Beasley on Creativity in Cultural Practice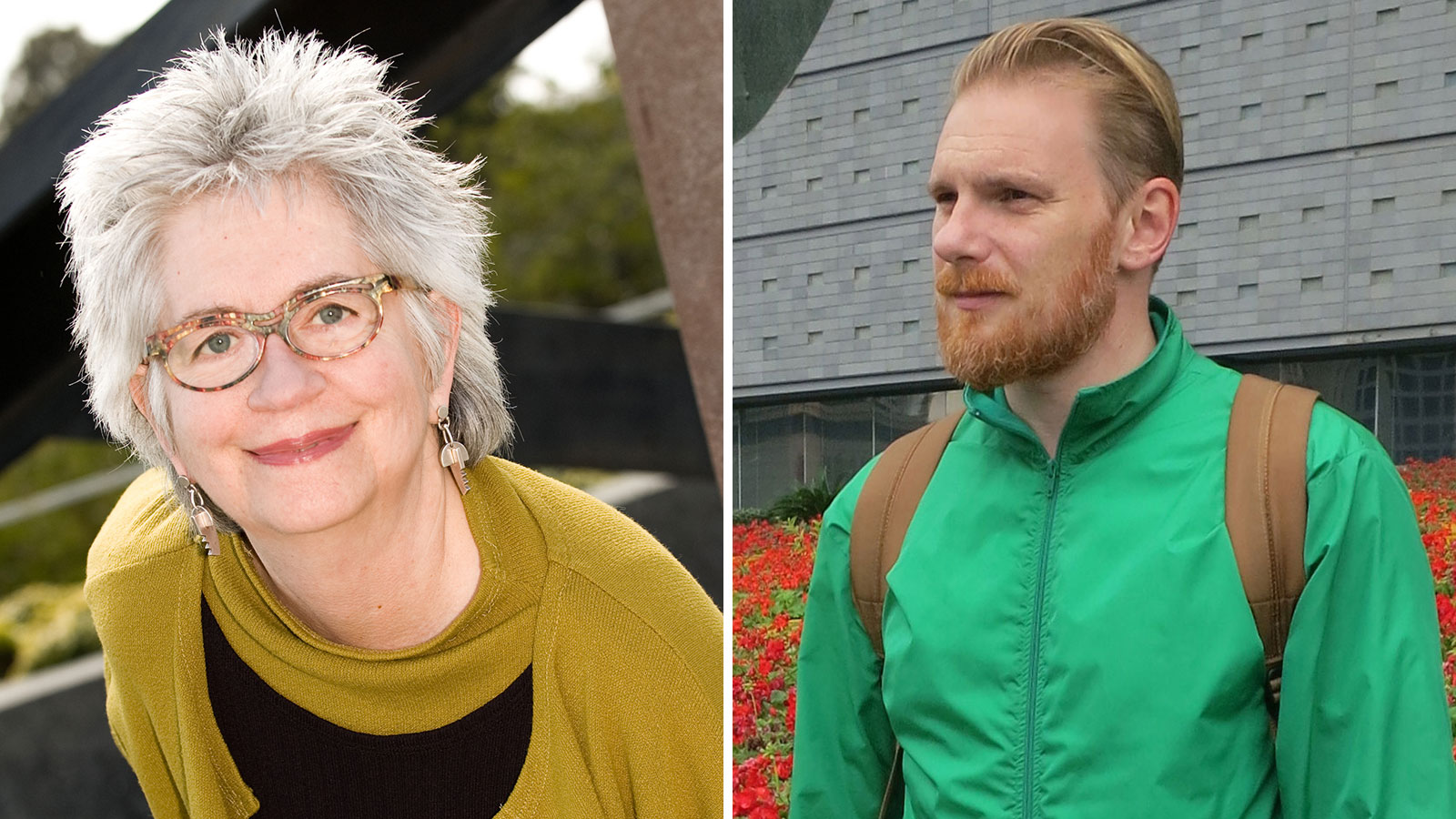 What gets in the way of creativity in cultural practice? The Center's No Idea Is Too Ridiculous project is aimed at helping participants identify both real and imagined constraints to doing imaginative work in their organizations (or in their own practice). The workshop and small grant opportunity are designed to provide an environment in which participants' risk-taking is encouraged and supported, allowing them to "practice" new ways of working.
We asked this year's project facilitators, Kathleen McLean and Mark Beasley, to reflect on where they see constraints to doing creative work. McLean comes to this project with years of experience working with museums, and Beasley has curated projects in both the visual and performing arts worlds. They've identified some common challenges that persistently confront cultural organizations, and have each provided us with five reasons people working in cultural organizations aren't as creative as they could be, and five ways that could change.
Kathleen McLean
Five Reasons People Working in Cultural Organizations Aren't as Creative As They Could Be
They are risk-averse, and cultural organizations provide them the relatively staid and safe niches they desire.
They fear failure; they fear their colleagues' disrespect and ridicule; and fear funder disapproval, censorship, and the withholding of financial support.
They work in organizations that are poorly managed, and are thus encumbered by unreasonable workloads, with no time for reflection.
They work in organizations that lack vision.
This is probably the most insidious and powerful of the five reasons: Cultural workers buy into the notion of the creative class system; they believe that they exist to serve the cultural nobles, or "creative ones," and because of that there is an invisible line that they do not cross.
Five Ways This Could Change
Cultural organizations could shift from being staid, safe eddies, and throw all their staff into discomfort zones.
People could learn to face their fears.
People could take responsibility for their own creative work.
People could come up with dynamic visions for their organizations.
People could overthrow the creative class and create a new world order.
Mark Beasley
Five Reasons Cultural Organizations Aren't As Creative As the Work They Present
In the best of all possible worlds, the cultural organization ("Organization") is a dynamic and genuinely risk-taking, and unwavering, entity that doesn't bow to passing trends.
In the best of all possible worlds, the practitioner of work (either artist or independent cultural producer, hereafter "Practitioner") sets his or her own course.
In the best of all possible worlds, both Organization and Practitioner are supported to the extent that they can survive with such ideals intact.
As we find it…
Fixed job roles and institutional structures can lead to static thinking or reluctance to work across fields, for fear of encroaching on other people's turfs, or the perceived blunder of not knowing. The Practitioner, however, is often an all-rounder and skilled in do-it-yourself thinking. The Practitioner understands that crossing boundaries and joining territories serves only to make the work stronger. (This is not to suggest that artists are dilettantes but rather, as William Blake has it, they "particularize"—as "to particularize is the alone distinction of merit." Artists have made it their business to understand histories and theories across a broad range of fields and, in looking across fields, can weave together a whole.)
Practitioners, by definition, keep abreast of current thinking through self-led and self-evaluated tasks. Organizations are often caught in "the Job."
In Organizations there are always people to answer to, from the bottom to the top to the board. Good Practitioners answer to themselves, their needs and intentions. (In Organizations the reverse is often true.)
Organizations rarely take the personal risks that the Practitioner is required to take.
Over time, strict rules have developed and are seasonally maintained so that only the Practitioner is allowed creative freedoms.
Five Ways This Could Change
In order to challenge conventional thinking, creative research should be actively encouraged and a central part of one's daily routine. (In my humble opinion, if one doesn't have the time to read—I hear this a lot!—then something's wrong.)
The fog of "the Job" should be lifted by assigning tasks that are new to the individual.
Roles should be exchanged for short periods.
Travel should be encouraged and supported, in order to avoid the provincial mindset. This is as true for New York City as it is for any city, town, or suburb.
When artist and musician Malcolm McLaren ran for Lord Mayor of London he advocated for opening bars in public libraries. Many organizations could perhaps benefit from such a suggestion: the riotous coming together of the beer pump and the staff or board meeting could end in revolution!