Inside WXPN: Q&A with Roger LaMay
The Pew Center for Arts & Heritage
Inside WXPN: Q&A with Roger LaMay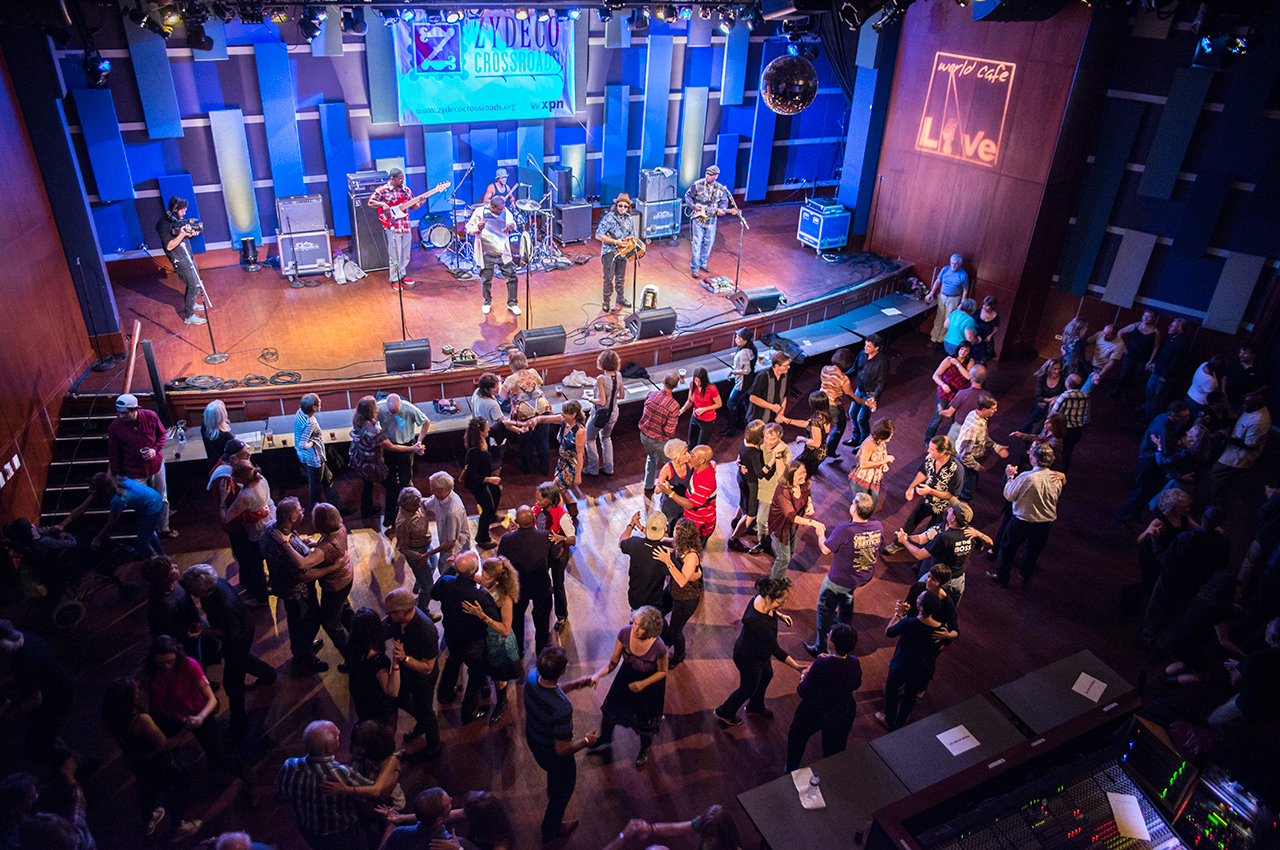 How are cultural leaders and practitioners addressing artistic and organizational challenges today? And how do they make room for creative and institutional growth, while facing shifting audience expectations and consumer behaviors? In this series of interviews with Center grantees, we offer a look inside the organizational and artistic practices of many of Philadelphia's leading cultural institutions and practicing artists, their distinct characters, aspirations, and more.
Here, we speak to Roger LaMay, general manager at WXPN 88.5 FM, the non-commercial, member-supported radio service of the University of Pennsylvania, and a recognized leader in Triple A radio. As he approaches the organization's grand finale weekend (October 23-24) of the Center-supported Zydeco Crossroads—a yearlong project exploring the origins and evolution of zydeco—LaMay talks with us about how digital platforms have shifted the role of curation in radio, the importance of collaboration in reaching new audiences, and what distinguishes WXPN from other outlets.
Tell us about a unique quality that distinguishes WXPN from any other radio station.
WXPN is a public radio music station that has become much more than a media outlet. We are a multi-platform community center organized around musical discovery. Our mission and mantra is: "we connect artist and audiences." Like many media outlets we accomplish this through broadcast and digital platforms. Our radio curation exposes our audiences to a wide variety of artists with an emphasis on new and emerging music. Digital platforms including web, mobile, and high-definition radio enable us to cover an even wider spectrum of music and take deep dives into particular subjects. Our all-local blog, "The Key" offers unparalleled, content-rich connections to local artists from multiple genres.
What sets us apart as a radio station is our deep commitment to live events. We believe that in a multi-platform world, person-to-person contact is a very important platform to deepen engagement—and live music drives this approach. Every project we consider is evaluated for its potential impact on radio, digital, and related events.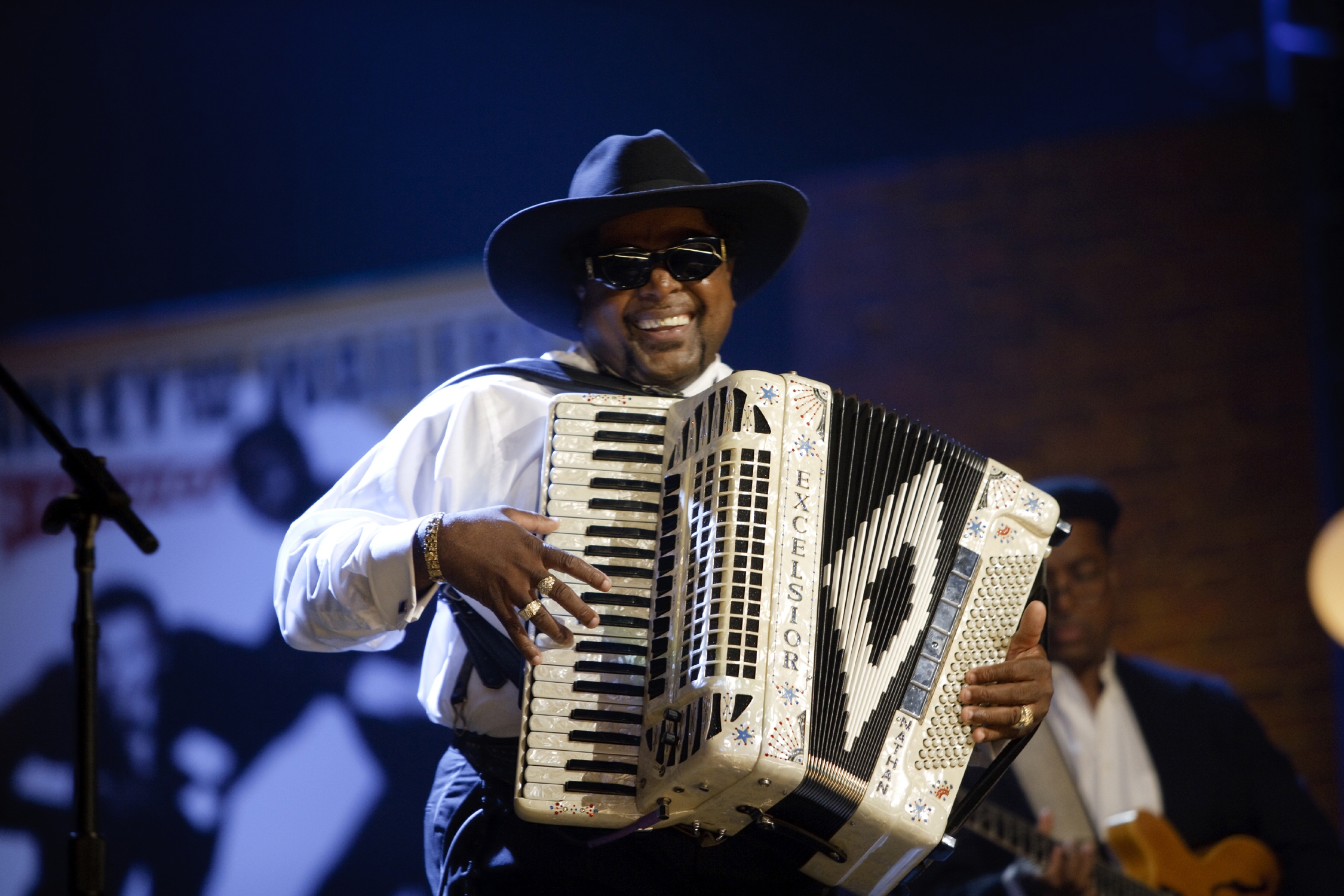 The radio field has changed tremendously over the past decade. What are the most significant changes you've seen? How have these changes influenced your work?
Certainly digital technology has transformed our business and our work. There is considerably more access for audiences to find any particular genre or musical niche. There are numerous implications for this shift, but I will cite two. First, the role of curation as a means for musical discovery has evolved but is still at the heart of what we do. We used to be a primary source for the musically adventurous. Now those who are inclined, if they are willing and able to commit the time, can find almost anything they are looking for. We are now curating as trusted experts primarily for those who don't have that kind of time. The endless available content is overwhelming and a trusted curator is now more important to many than ever. This role is also key for talented but under-exposed artists who may get lost in a sea of DIY productions that fill the shelves with almost infinite choices.
Second, when our radio broadcasts were our only connection to the audience, our interest in artists and music was governed by what fit our approach or format and what we had time for. As we expanded to digital platforms and the audience's ability to pick and choose content broadened, we were no longer restricted by the radio funnel everything was put through. This has enabled us to greatly widen the breadth of genres and music that we can offer. It also made it possible to devote slices of each platform to a common subject such as Zydeco Crossroads, enabling a deeper and richer audience experience.
Your yearlong Zydeco Crossroads project is coming to completion this fall. Tell us about how this project has influenced WXPN's way of thinking, artistically and organizationally.
Zydeco Crossroads is a great example of our intention and ability to present a single project across multiple platforms and attract new audiences. The live music events have brought top Zydeco artists to Philadelphia, many for the first time, while attracting Zydeco enthusiasts from all along the East Coast. The project exposed WXPN audiences to the traditions of Louisiana dance music. Our radio partnership with local African American station WURD resulted in reaching more diverse audiences than WXPN usually attracts. Our content-rich website has arguably become the foremost online gathering of Zydeco performances and commentary. We also produced a documentary film related to the project, which will debut at our grand finale weekend on October 23 and 24, and which will be distributed on DVD and shown at film festivals.
Zydeco Crossroads, as well as the Center-funded Mississippi Blues Project in 2013, have demonstrated the impact of producing a deep dive into a particular underexposed genre across multiple platforms. The platforms complement each other, as they differ in artistic presentation and can reach overlapping, diverse audiences.
How effective has collaboration been for your organization? Can you share an example of a successful partnership that has influenced your approach to programming or expanded your audiences?
We are in the early stages of a collaboration with five other public radio music stations and an entrepreneurial media company that has terrific potential impact to increase our learning, strengthen our sustainability, and extend the reach of our mission. We traditionally viewed the larger public radio contemporary music stations as competitors. As we attempted to build audiences for digital platforms and, in particular, for video, none of us were able to create sufficient content or support it with enough marketing to compete with huge commercial entities. As a result, WXPN joined with stations in New York, Los Angeles, Seattle, Kansas City, and Austin to launch VuHaus, a music video website leveraging our collective audiences and video recordings. By collaborating on both content and marketing, we are able to have a greater impact and extend WXPN's mission of connecting artists and audiences.