Going Outside the White Box: The Visiting Artist As Conduit
The Pew Center for Arts & Heritage
Going Outside the White Box: The Visiting Artist As Conduit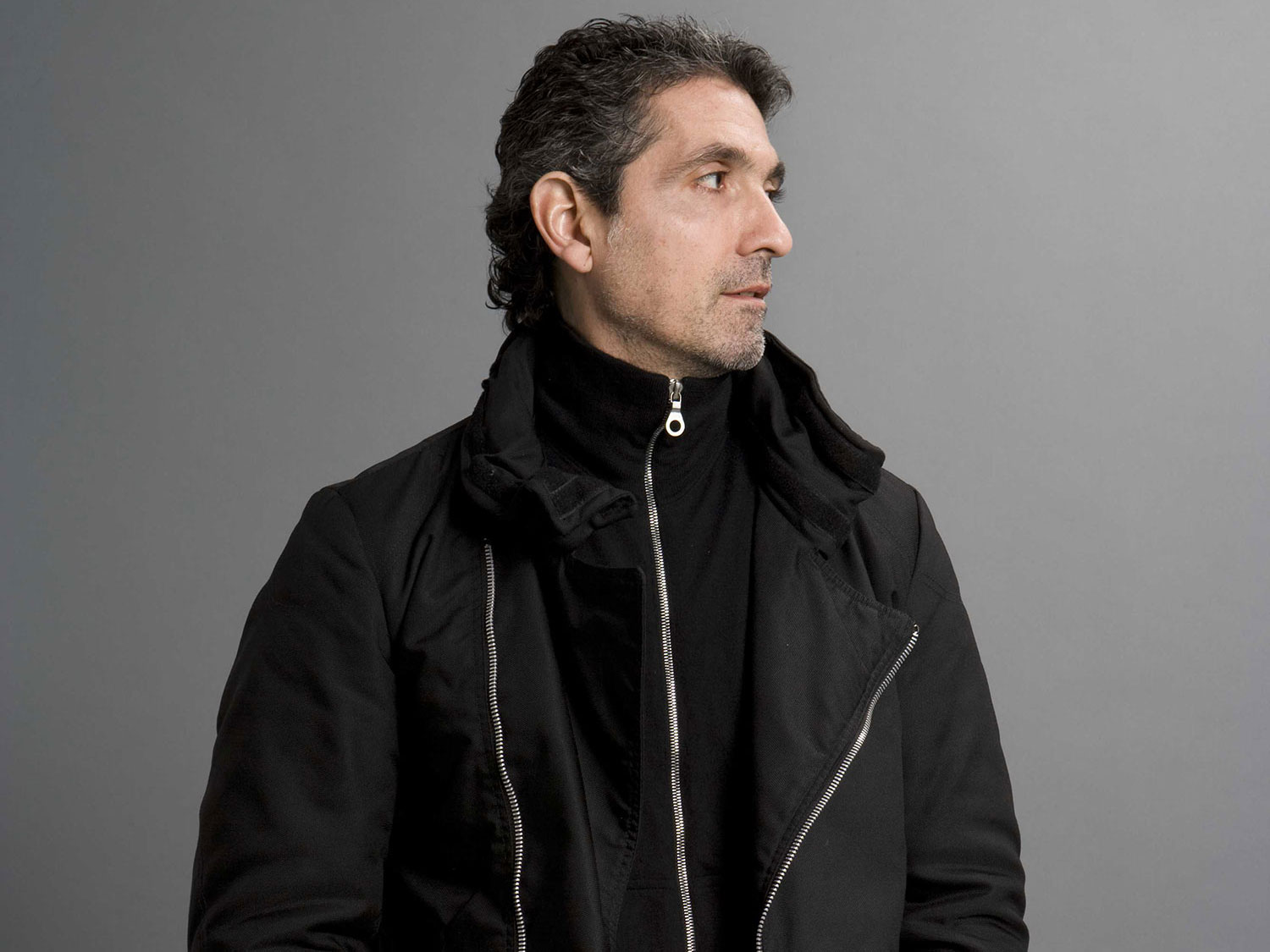 "I was titillated by the open-endedness of the invitation," says Ain Gordon, recalling his first impressions of The Pew Center for Arts & Heritage's Visiting Artist Program. Conceived by Executive Director Paula Marincola in 2011, this residency program demonstrates how grantmakers can stay connected to creative practice through imaginative and compelling relationships with artists. It is a process-based model, grounded in creative discourse and an ongoing exchange of ideas. "We want to be porous to an artist's thinking," Marincola says. "We want to participate in that dialogue."
Gordon, a three-time Obie Award-winning writer, director, and actor, was tapped as the first Visiting Artist for his prior experience in working with other foundations and his innate ability to function at an interdisciplinary level. In late 2012, he and Marincola sat down to discuss the background and spirit of the Visiting Artist Program, and the impact his residency has had on the Center so far. In the first segment of a three-part conversation, they discuss Gordon's role as a conduit between the Center and its grantees, with specific reference to his White Box Residencies project, for which he brings local artists into the Center's offices to encourage dialogue between grantors and grantees—previously uncharted territory. "I wanted the staff and directors to see an artist actually in the midst of making," Gordon says.
Paula Marincola: As an artist, you've had unusual access to funders. You've been asked by the Andrew W. Mellon Foundation, Doris Duke, and others to contribute to certain in-house projects. But it doesn't sound as if you've had such a long term engagement as you've had here at The Pew Center for Arts & Heritage.
Ain Gordon: Or as un-designed.
PM: I came to you to say we're a grantmaker; we're very close to practice. We want to have an artist in residence because we want to be porous to an artist's thinking; we want to participate in that dialogue. And I have no idea what else this can mean for us. But it's a dialogic residency—you're not making something. It's really about an ongoing conversation with us, the staff at the Center, the directors at the Center, and the constituents of the Center.
AG: Well, I was titillated by the open-endedness of the invitation. The fact that I was being asked to think about the kind of things I think about all the time anyway, without having to make a piece out of it.
PM: One of the things I asked you to do was to help me de-silo the Center, and to create a lot of energy and synergy across the various program areas that we fund here.
AG: The Center's logo was what first struck me—and that the white box at the center of the logo, the space shared by the various programs, was more virtual than real. How could we enhance that share of space in the context of the daily life of the Center, both for the people within it and people visiting?
PM: You were the first to see that central box as the space that was there for the making, for the inhabiting.
AG: The other thing that I noticed was that the closest thing to that white box for the visitor is, in fact, the reception area. You enter the Center and then you are ushered pretty fast into the door marked with your discipline. And the closest physical iteration of that white box for the staff is the kitchen, where everybody meets and has spontaneous conversation across their tasks and disciplines.
PM: And part of your thinking, as I remember, was that there is, understandably, a barrier and a power differential between funders and their grantees. And your sense was that it was helpful for the artist to see what really goes on in a funder's office day to day. So you created the White Box Residencies, for which you invited local artists to participate in mini-residencies at the Center. Both of the first two artists were given access to our directors' meetings, among others, and they came out of those days with a different idea of the kind of conversations we have. Our third White Box artist is just starting his residency. At the end of the directors' meeting he attended, I asked him, "So what did you think?" and he said, "It was completely different than what I thought it was going to be."
I don't know if that is a function of our specific kinds of directors' meetings or just any funders in general sitting down for a closed conversation. But I do know that I have sat and watched the faces of the artists that we've invited into these meetings. And I see a kind of door being opened—some sense of, "Oh, I get it. They actually do care about our work and about forwarding the work in the community." That in itself is an important revelation for them.
AG: It's a two-way street, but one of the things I wanted all the artists to see in that moment was that the meetings are about one-quarter business and three-quarters philosophy. They are a lot more like an artists' conversation than they think. I wanted to make that visible.
By the same token, for these residencies, I wanted the staff and the directors to see an artist actually in the midst of making—to see how many things each artist does during the course of a five-day residency, which may not look like they're doing anything but which actually shows up in what they make. Because I think both things are less visible than they should be for both communities.
PM: The first resident, Tania Isaac, is a choreographer and a dancer and she got us all to dance, or tried to. After enough trust had been built up over time, she asked us to "flock" with her.
AG: She also created a process where she gave all the staff sticky dots with their initials, and then placed pieces of paper along the various corridors of the office, so every time a person passed, they had to leave a dot. That way she could mark the traffic patterns, the choreography, the movement of the work life of this floor, and literally cause people to notice how often they do or do not move around, how often they do or do not go to someone to say something as opposed to emailing them from four inches away.
PM: It was really interesting to see the clusters of dots in certain places, and then the relative shortage in others; the meeting places and the terra incognita.
AG: What Tania chose to do could not have been more optimal for the launch of the White Box Residencies. She was highlighting for herself and for the staff the life of the 18th floor in a way that was not visible to either party. And, as a movement artist, she was tracking the daily choreography of the Center.
PM: And then we had Anthony "T.C." Campuzano, who I think was very different from Tania. T.C. is a visual artist. He's very interested in literature. In fact, he makes drawings and paintings out of words and phrases. So he was more like the Center ghost or the Center sprite because he'd appear and disappear at odd hours. And he took over one office, and made it into a kind of studio for himself.
AG: And he stayed the night. He had this thing about the author James Agee who, apparently, when he was still working a day job, would stay the night in his office and write. T.C. was interested in what the life of the Center was when no one was here. How was it still a living space? How was all the effort and passion of the space still there? Was it tangible or not? And what was it like to see everyone go and see everyone arrive? So he stayed the night and watched the staff go. And the staff very sweetly, which he still talks about, catered it and left him food and snacks. With every piece of art there are the byproducts that are unintended. I think some of the strongest stuff that came out of that residency was actually the moment of everybody deciding to cater it for him, the discussion of what would be in the refrigerator for him.
PM: He aroused our collective maternal instincts. We all loved the notion that he was there at night. I think even the building staff came up to make sure he was okay and that he didn't need or want anything.
AG: I don't want to over-hit the symbolism, but I want to point out that an artist who is not employed by the Center was given the electronic object that can get you out of the Center, and into the Center, at will. He had the key to the front door.
PM: We trusted him. And so much of these White Box Residencies, in my mind, is about trust. What is important is that we trust in the artists we work with. We know they're professional. We know they're committed. We know that if they give themselves to a project, they will give themselves 110 percent and the outcome, which will never be anything we could have necessarily predicted, is going to be an important learning experience for us and a building block for how we think about our work going forward. And so I've felt like our trust has been rewarded and that our continuing trust has really been an important part of this whole endeavor.