Fellows Friday: Q&A with Ted Passon
The Pew Center for Arts & Heritage
Fellows Friday: Q&A with Ted Passon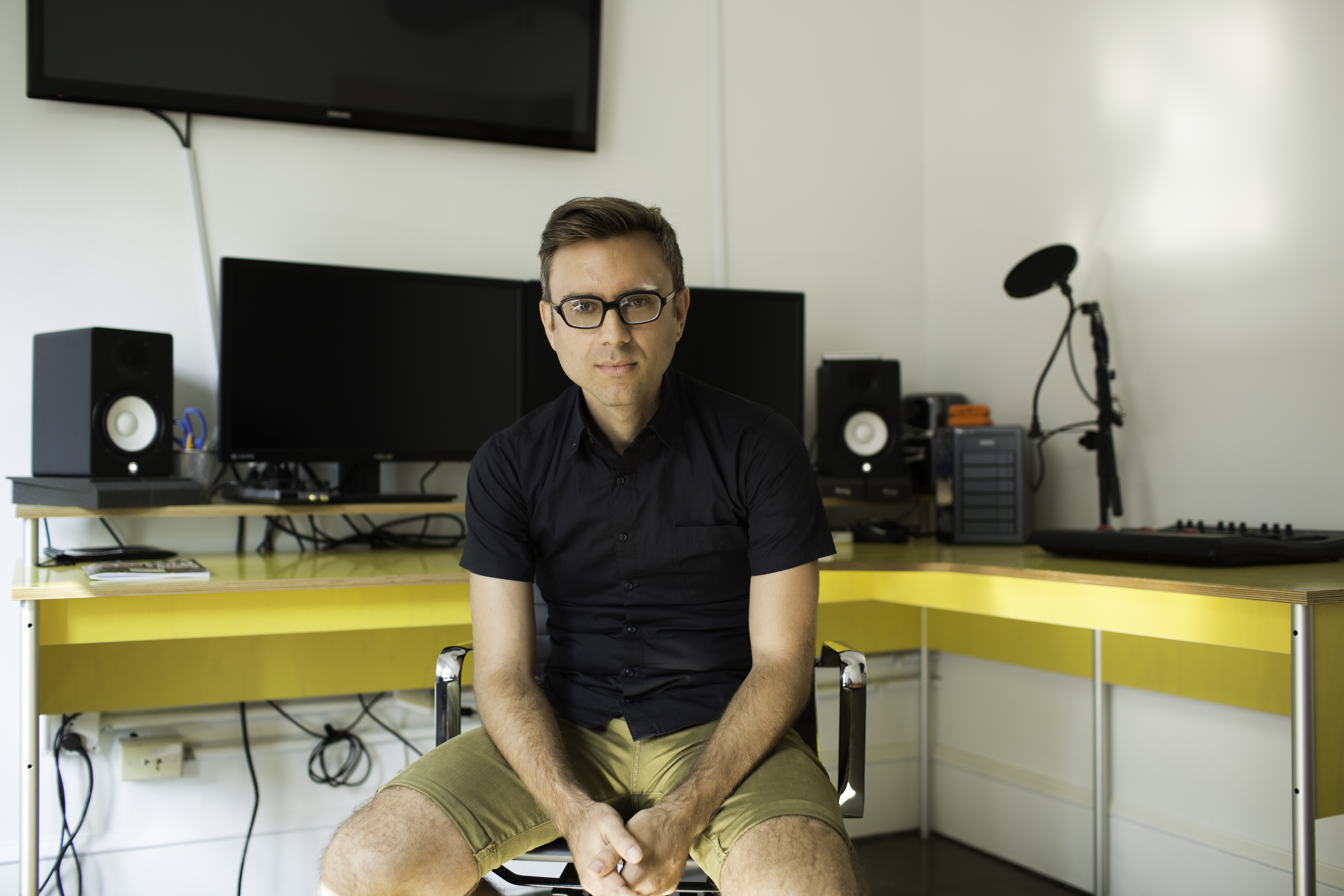 As part of our "Fellows Friday" feature, we focus on the artistic lives of our Pew Fellows: their aspirations, influences, and creative challenges. Visit us each Friday to meet a new Pew Fellow and to learn more about his or her artistic practice.
This week, we speak to filmmaker and Emmy-nominated director Ted Passon, whose work explores human relationships and how they shape our world. He is a founding member of the Small Change Experimental Film Screening, a curated monthly series of independent and experimental cinema, and a member of Philadelphia artist collective Space 1026.
What could you imagine doing if you didn't do what you do?
I could imagine being an astronaut. I could imagine starting a business where people pretend to hold funerals for loved ones before they die—that way the person gets to hear all the nice things that people will only say about them after they die. I could imagine opening free schools with the best teachers in the country in low income areas, privately funded by billionaire philanthropists who just wanted to do the right thing until the state could get its priorities straight. I could imagine living on an island and riding on the backs of dolphins on the way to a myriad of adventures that would later be collected in my public works. Later in life I would retire, but still do the lecture circuit. I could imagine all sorts of things.
When did you know you were going to be an artist?
I don't know that it was a decision to be an artist. As a little kid you just create because it's a completely natural way to be, and what you decide is not to stop. I remember very consciously making that decision, being very young—eight years old maybe—and realizing that I was going to have to actively not give art up. I remember thinking that many people who were older than me had seemingly done that at some point, and I was going to have to make it a point to keep going. It seemed like if I wanted a fun life, I had to hang on to making art very intentionally, and that turned out to be true.
What do you miss most from your childhood?
Having absolute confidence in myself and everything I did.
Do you think about your legacy and, if so, how does your thinking about it affect your practice?
I think about it more than I'd care to admit. I wish I didn't, because it usually holds me back from working freely, from just letting go and creating without judgment. I would love never to think about it. It seems like a waste of energy. "Legacy" usually manifests as questions, like: "Do people really love me now? Will they love me later?" This puts the onus for approval on the external, which de-values your own point of view. So much of legacy has to do with reception. I can't control reception but I can give people artwork to receive if they choose, and I can do a better job of that if I stop thinking about my legacy.
Thinking about it now as I write this, it does seem like there could be a better way to use the idea of legacy—not as a question but as a decision. If you just said, "It will all work out great. Now do whatever you want, because you already know how things will turn out." I could see how that would be useful. A fortune teller once told me how old I was going to be when I died, and since then I've been in a few scary situations, but I was always able to be more fearless when I thought, "Oh well—this will probably end fine because I know I don't die until much later." Using legacy as a decision-maker could function much like that. That could be helpful.