Fellows Friday: Q&A with Laynie Browne
The Pew Center for Arts & Heritage
Fellows Friday: Q&A with Laynie Browne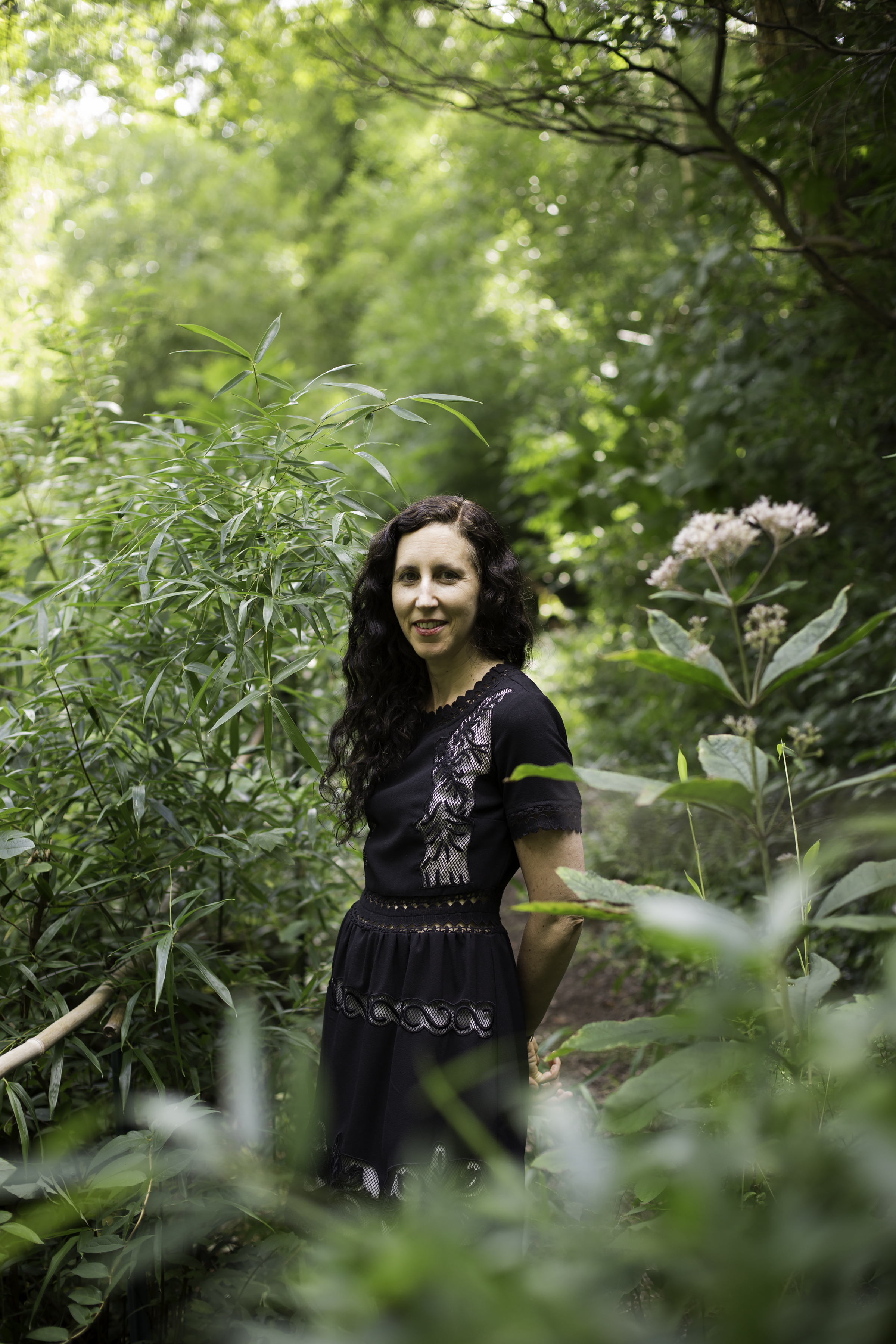 As part of our "Fellows Friday" feature, we focus on the artistic lives of our Pew Fellows: their aspirations, influences, and creative challenges. Visit us each Friday to meet a new Pew Fellow and to learn more about his or her artistic practice.
This week, we speak to Laynie Browne, a three-time recipient of the Gertrude Stein Award in Innovative American Poetry. The author of nine collections of poetry, two novels, and a number of chapbooks, Browne's poetry explores notions of silence and the invisible, through the re-contextualization of poetic forms, such as sonnets, tales, and letters.
What images or things keep you company in the space where you work?
I like to write in front of a window. Looking out in front of me in my study I see tulip trees and azaleas; to my right, a dogwood tree. The art on my walls has always been very important to me. I have a reproduction of a detail from a painting by the surrealist painter Leonora Carrington on my left. Additionally, I have on my walls two collages by poet and artist Keith Waldrop, who was one of my teachers. I have a small painting by artist, friend, and collaborator Noah Saterstrom, and on the door to my study, a piece by artist, friend, and collaborator Susan Sanford. I wish that I could describe all of these works of art but my words would not do them justice.
I have the books I am most recently reading and rereading facing out to greet me. At the moment they include: The Helens of Troy, NY, by Bernadette Mayer; The Collected Poems of Joseph Ceravolo; A Beautiful Marsupial Afternoon by CAConrad; The Gorgeous Nothings by Emily Dickinson; A Princess Magic Presto Spell by Lisa Jarnot; Tender Buttons by Gertrude Stein; and My Struggle by Karl Ove Knausgaard. On my desk are pictures of my family, a small figurine of the Goddess Saraswati, and directly in front of me, a Shiviti (a Hebrew contemplative text).
If you could collaborate with anyone alive today (someone you don't know personally), who would it be?
I'm a big fan of the artist Ann Hamilton. Her piece the event of a thread is one of my all-time favorite exhibitions in recent years. She speaks of the connection between "text and textiles." I was amazed at the way in which observers become a part of the piece, on swings that raise and lower a billowing cloth, creating an indoor fabric wave and a public space that felt both intimate and anonymous. The cloth becomes a liquid under which observers recline, and the space a sanctuary or shore. I'm also endlessly inspired by the work of Kiki Smith, Annette Messager, Arvo Pärt, and Hildur Ingveldardóttir Guðnadóttir.
Do you think about your legacy and, if so, how does your thinking about it affect your practice?
I've been an arts educator in public K–12 schools since I first began teaching, with a focus on poetry in the schools. This work makes me hopeful that poetry can be an entrance to literacy, the arts, and a meaningful engagement with language that enables children to become confident and powerful writers and speakers. I like to envision this becoming a more integral part of public education in the future. I'm always imagining more ways to make poetry available, especially to children. I also hope to inspire young writers to consider how they may contribute to their communities. One of the most rewarding aspects of my teaching has been mentoring others to consider how their own practice can inspire and nourish others.
What could you imagine doing if you didn't do what you do?
I always wished for a musical education. Music is akin to poetry and I could easily imagine a life immersed in music.