Fellows Friday: Q&A with Klezmer Musician Susan Lankin-Watts
The Pew Center for Arts & Heritage
Fellows Friday: Q&A with Klezmer Musician Susan Lankin-Watts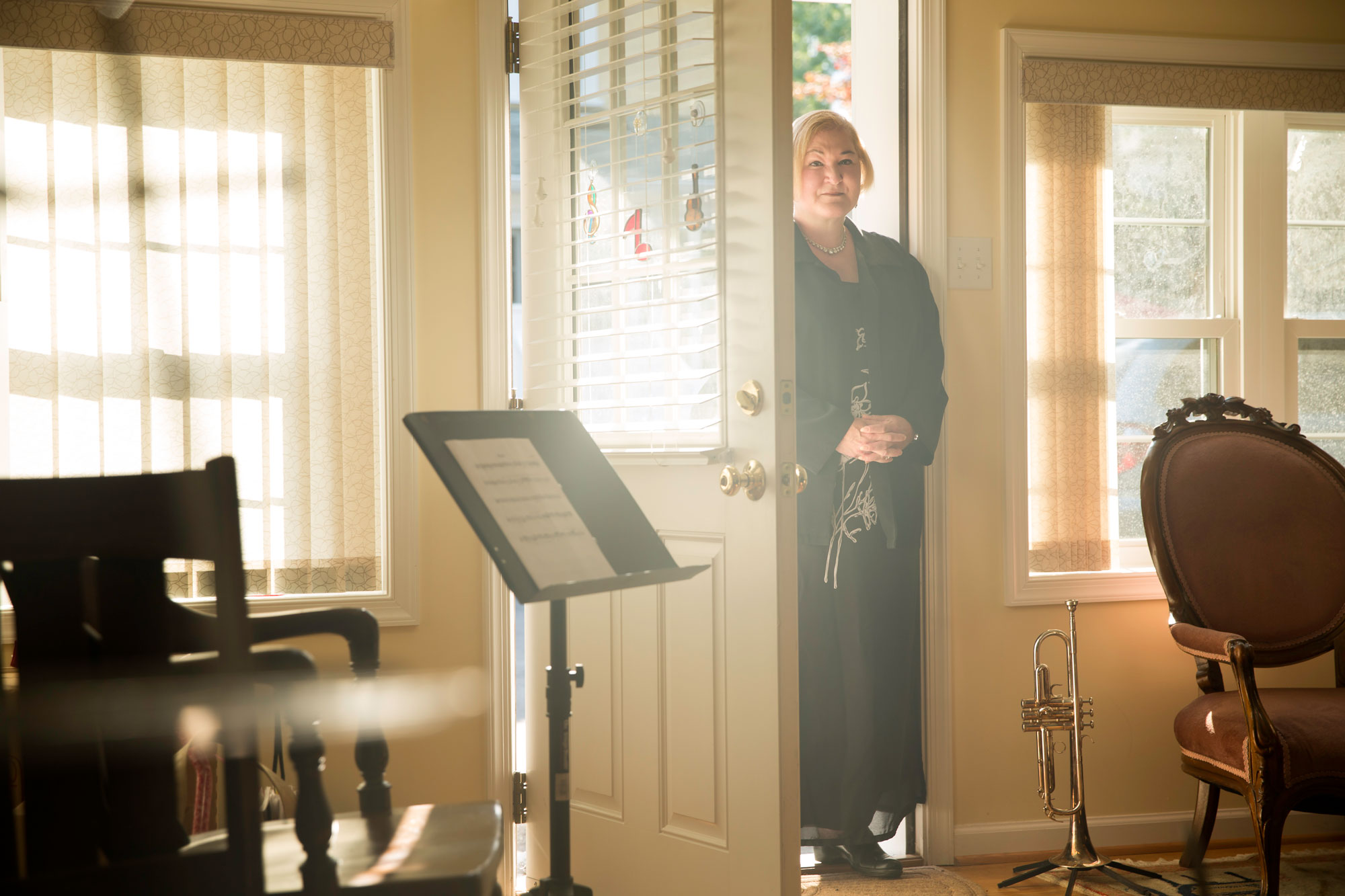 Our "Fellows Friday" series focuses on the artistic lives of our Pew Fellows: their aspirations, influences, and creative challenges.
This week, we speak to Susan Lankin-Watts (2015), a fourth-generation klezmer musician striving to give new voice to the art form and create klezmer culture for a younger generation. The singer, trumpet player, arranger, and composer's complex arrangements draw on influences from her family's roots in this musical tradition. The recipient of a 2014 grant from the Pennsylvania State Council on the Arts, Lankin-Watts has been a workshop leader and music coach at Yale University, the Eastman School of Music, the Royal College of Music in London, and Paris Conservatory of Klezmer.
You are a fourth-generation klezmer musician. Is there a particular experience that drove you to continue your family's musical legacy?
There wasn't. It was sort of an unspoken necessary path I was sent on from a very early age. My family was made of musicians, and so I was a musician. The legacy at that point in my life was carrying on the family trade. The legacy at that point wasn't klezmer—it was music.
Hankus Netsky, founder and director of the Klezmer Conservatory Band and one of the originators of the Klezmer revival, had done a lot of ethnological work in the area of klezmer, and in Philadelphia in particular. During his research, Netsky came to my family and told us about my grandfather and great-grandfather's central role in the klezmer musical scene, and how we fit into the bigger picture. Up to this point, we had just played the music; we didn't know about the whole scene and my family's role in it. It turned out that the legacy was not just being a musician, but carrying on the traditions of klezmer music in my family's life. We underestimated how important that was.
Do you think about your own legacy and, if so, how does your thinking about it affect your practice?
I do think about my legacy, but I try not to let that thought leak in when I am creating. I don't want to be self-conscious about it. I hope that my legacy will be meaningful to those who come after me.
What is your daily art-making routine?
First I worry, then I panic, then I stress, then I pound out some music. Then I repeat.
What keeps you company in the space where you work?
I guess my thoughts keep me company the most; what I am concentrating on, the sounds that are forming in my inner ear. Sometimes it's just a single voice and sometimes it's a full ensemble. I'm never alone.
Whose opinion about your work do you respect most?
The opinion I most respect about my work is my audience; those who hear it and respond to it. Those opinions are what my music is made of in many ways.
If you could collaborate with anyone, who would it be?
I would like to collaborate with Democratic presidential candidate Bernie Sanders, and give his campaign a sound scape. The artists I would like to collaborate with are poet Sonia Sanchez, and the late Susan Sontag.
What are the primary vehicles you use to support your practice—what makes it possible?
My physical life makes it possible, my health and well-being. My family makes it possible with their support and their fondness for me. I have a very affectionate dog named Pitzl that warms me up inside. My old friend Jakey who's been my partner/dog for over 15 years keeps me accountable. My imagination makes it possible; turmoil, strife, pleasure, success, failure. The musicians and performers I work with make it possible. My ancestry, my teachers, my inner ear, gratitude, neediness, expectancy, persistence—these things make it possible.