Fellows Friday: Q&A with Brent Wahl
The Pew Center for Arts & Heritage
Fellows Friday: Q&A with Brent Wahl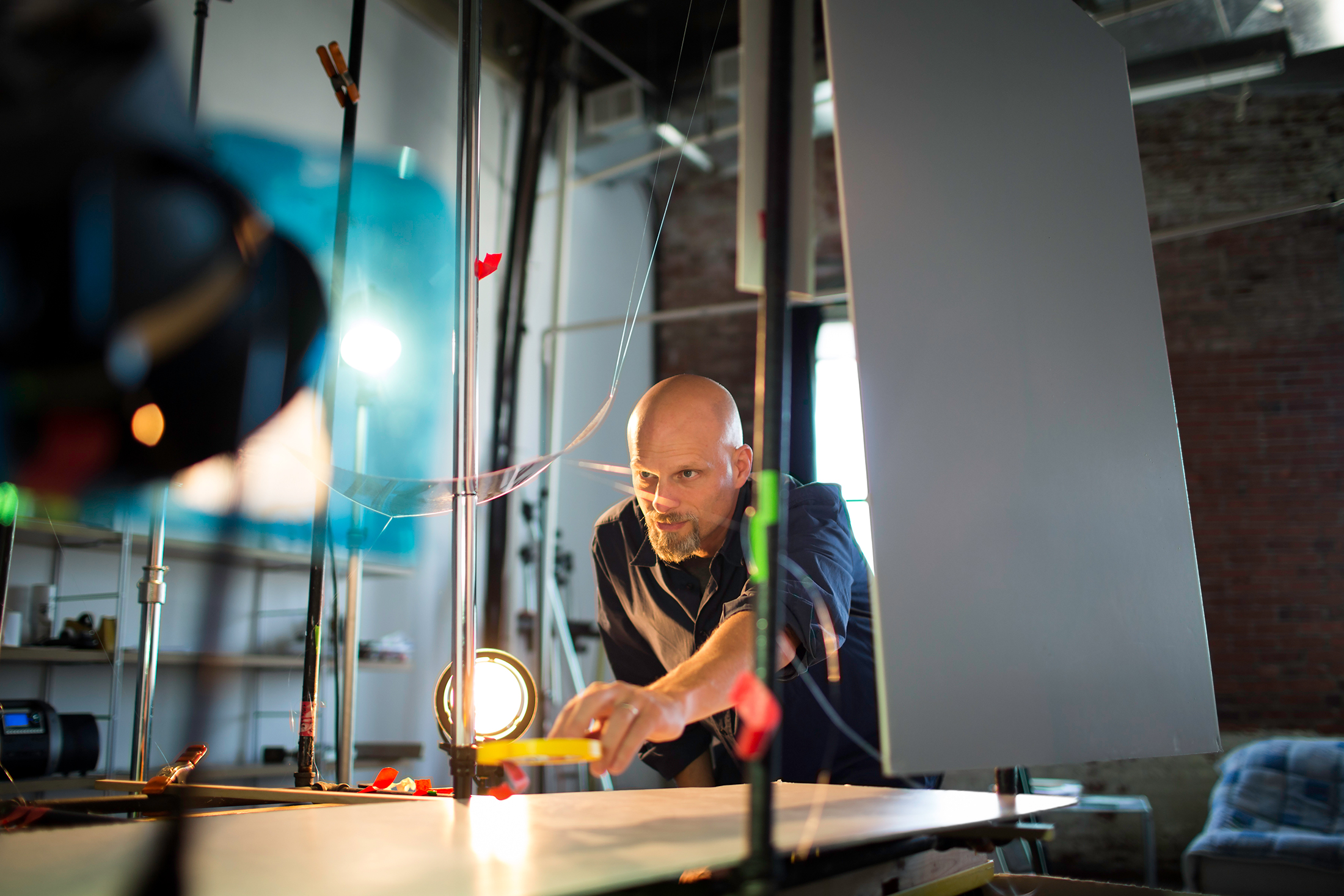 As part of our "Fellows Friday" feature, we focus on the artistic lives of our Pew Fellows: their aspirations, influences, and creative challenges. Starting this week, we're pleased to introduce the 2014 Pew Fellows, and to unveil their official portraits. Visit us each Friday to meet a new Pew Fellow and to learn more about his or her artistic practice.
We begin with visual artist Brent Wahl, who works primarily in photography and time-based mediums. Wahl transforms everyday materials and detritus into mesmerizing compositions, and his work has been exhibited in solo exhibitions at Philadelphia's Vox Populi, as well as in group shows at London's Tate Modern, Philadelphia's Institute for Contemporary Art, and the Print Center in Philadelphia.
What could you imagine doing if you didn't do what you do?
I have been involved in map making, encyclopedia sales, picture framing, waiting tables, advertising, editorial photography, and photographic ghostwriting. I do love the pairing that I have in my life right now, which is making art and teaching, but if I had to do something different, I think I would have been a musician, scientist, architect, or maybe something nutty that involves nature and survival. Maybe this is why I became an artist—I can incorporate or use any of this stuff whenever I want.
When did you know you were going to be an artist?
I fantasized about being an artist in elementary school, when I had this very inspirational art teacher. But if I had to choose a particular point in time, I think it became apparent when I was 19 and worked in the photographic division of a university science department. The very generous guy that I worked for gave me unlimited access to his darkroom and that was it—everything just exploded from there. I spent many all-nighters in that lab.
What images or things keep you company in the space where you work?
I have lots of little things around but I always have my picture of Glenn Gould, a postcard of this amazing Van Gogh drawing, an image of Yves Klein's Leap Into the Void, a picture of my oldest friend and myself in Nepal crossing over the Ganjala Pass, and five different announcement cards from shows that I saw in the early '90s: Bruce Nauman, Matthew Barney, Terry Adkins, Roni Horn, and Terry Winters—all artists that were very inspiring to me when I started my life in New York.
Which artist would you most like to have dinner with, from any time in history?
This seems like a question designed to torture me.