Architects Tod Williams and Billie Tsien on Paul Evans
The Pew Center for Arts & Heritage
Architects Tod Williams and Billie Tsien on Paul Evans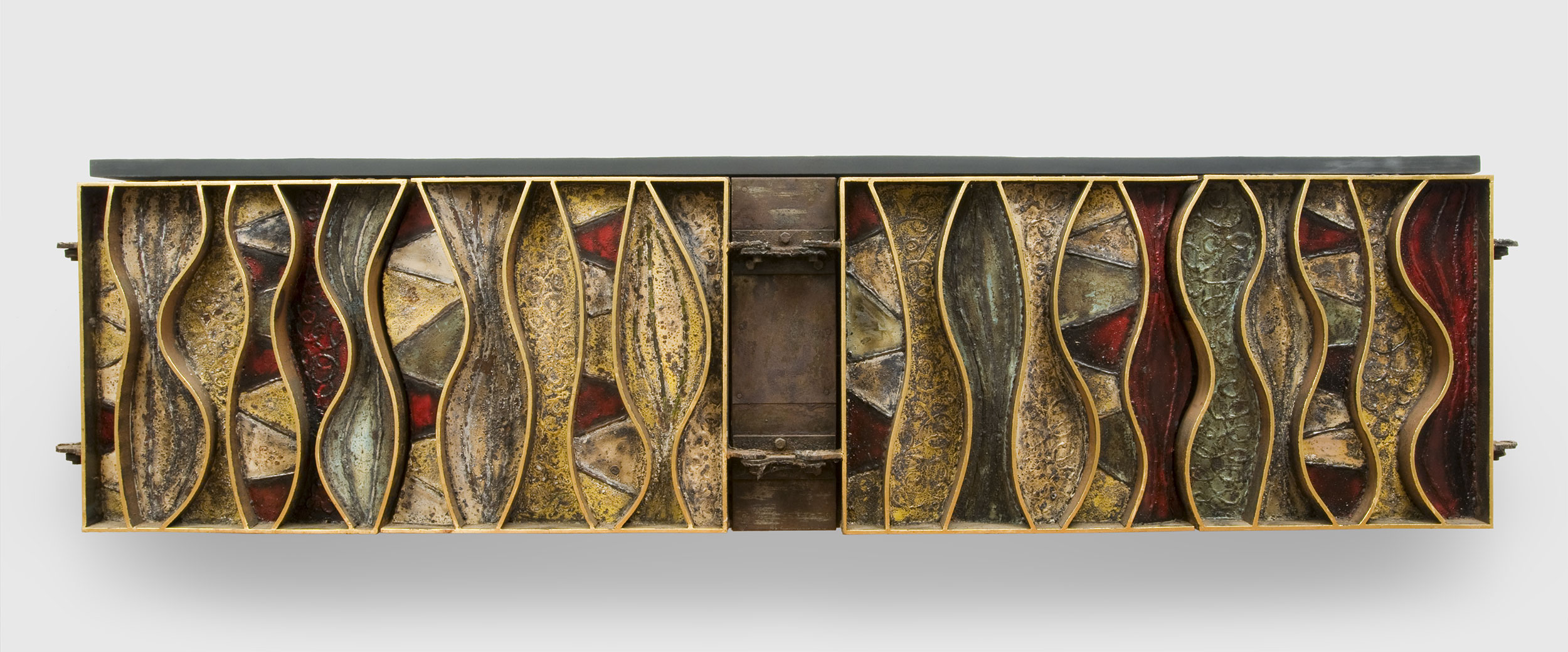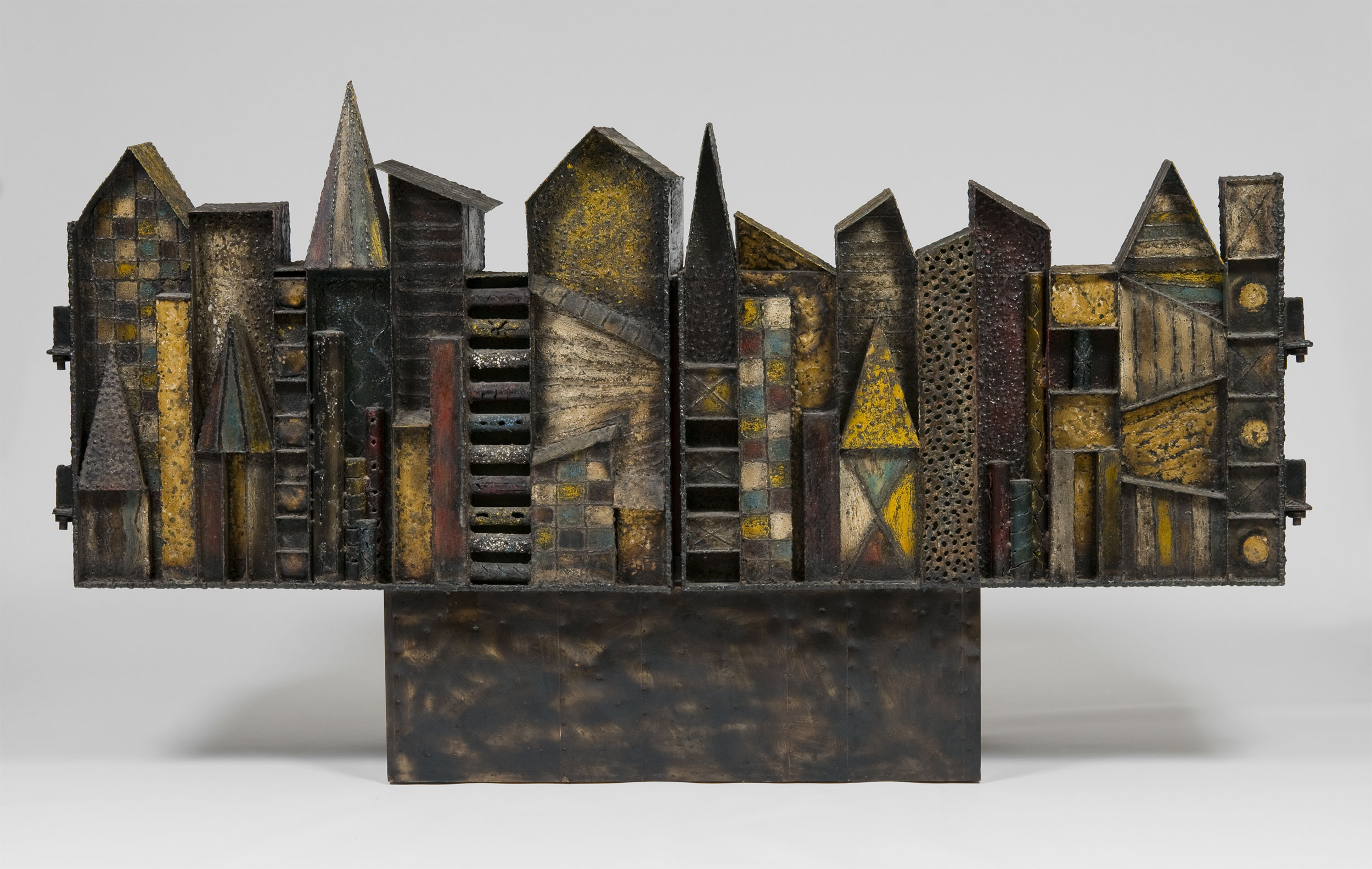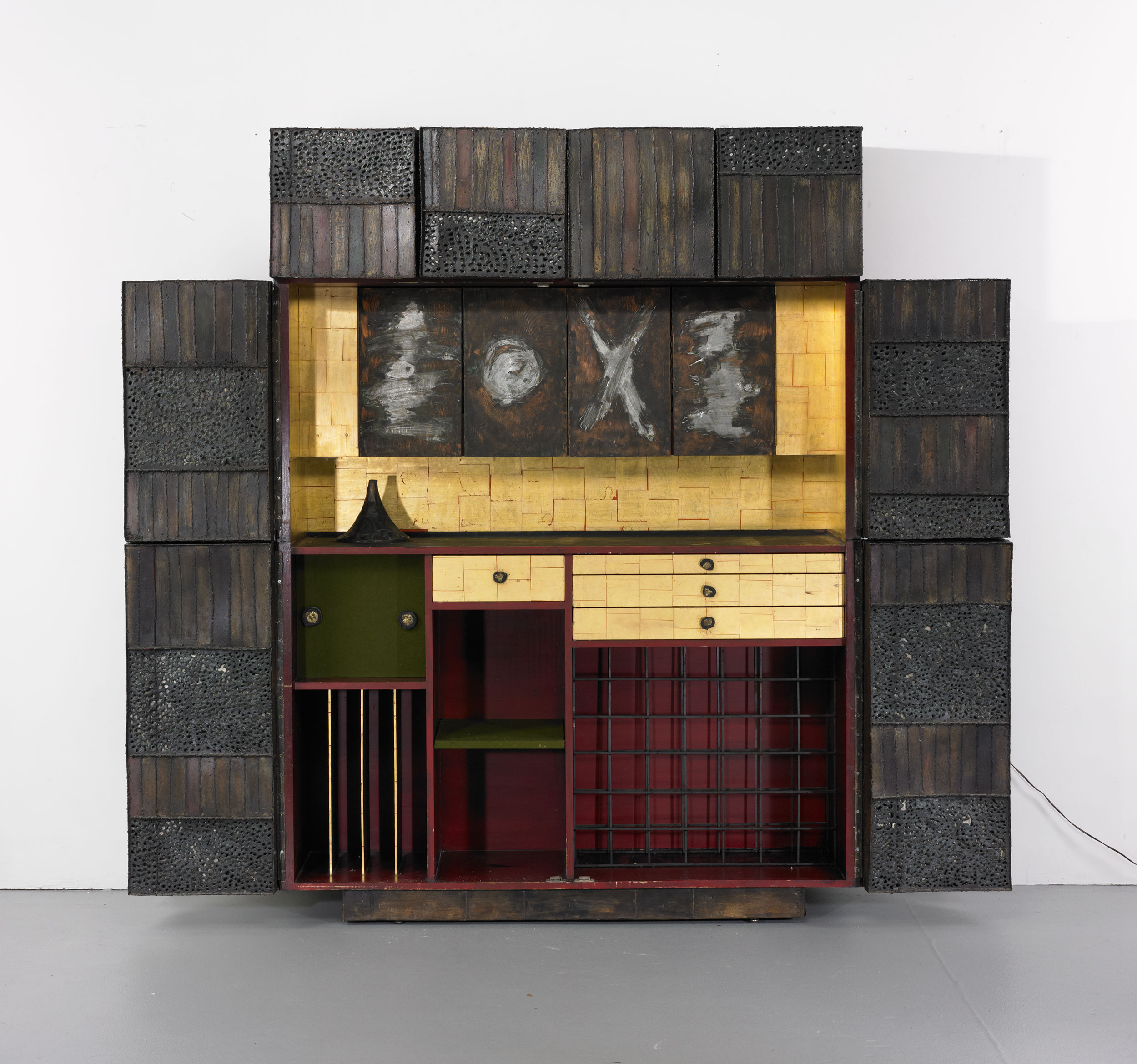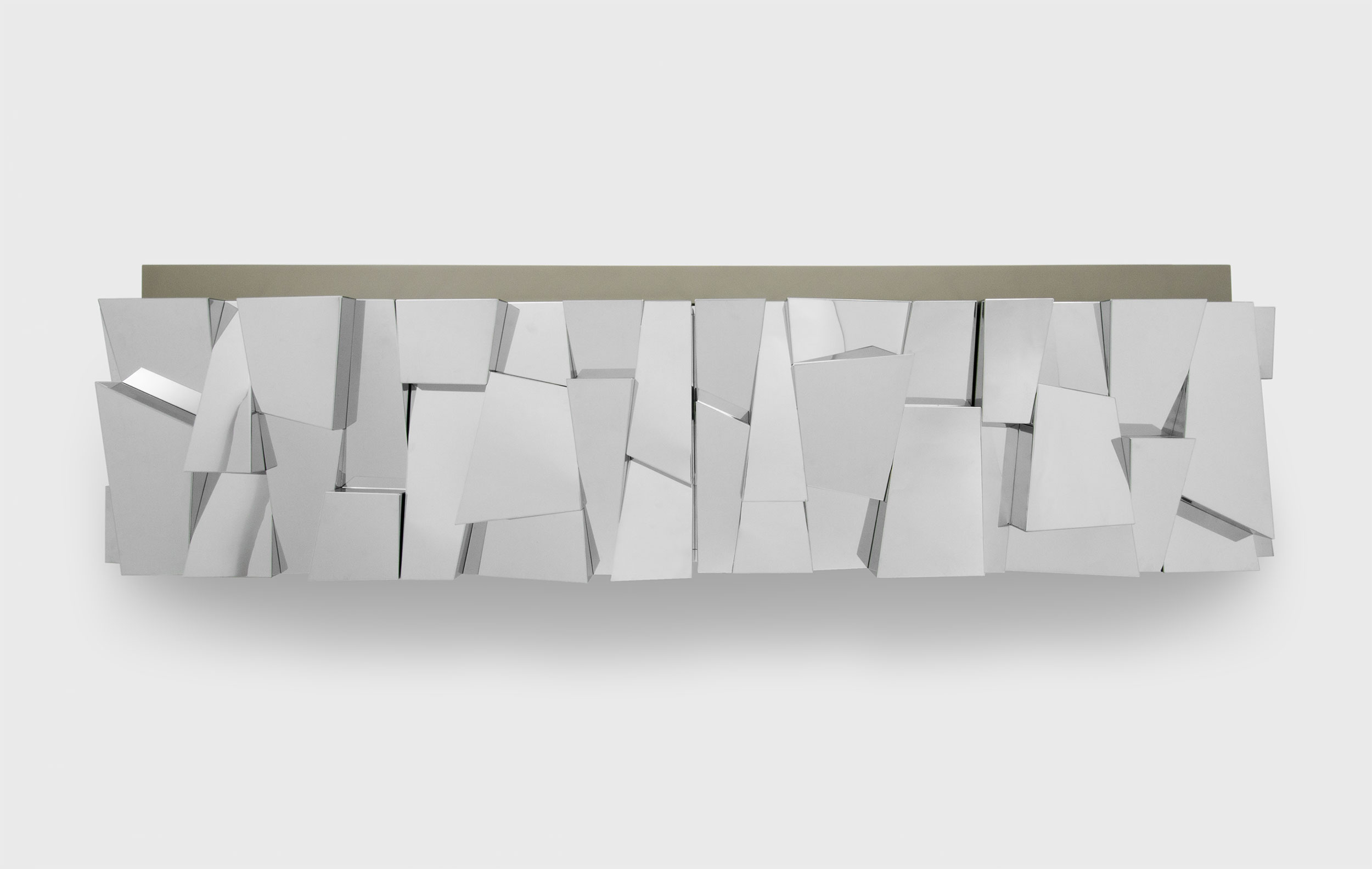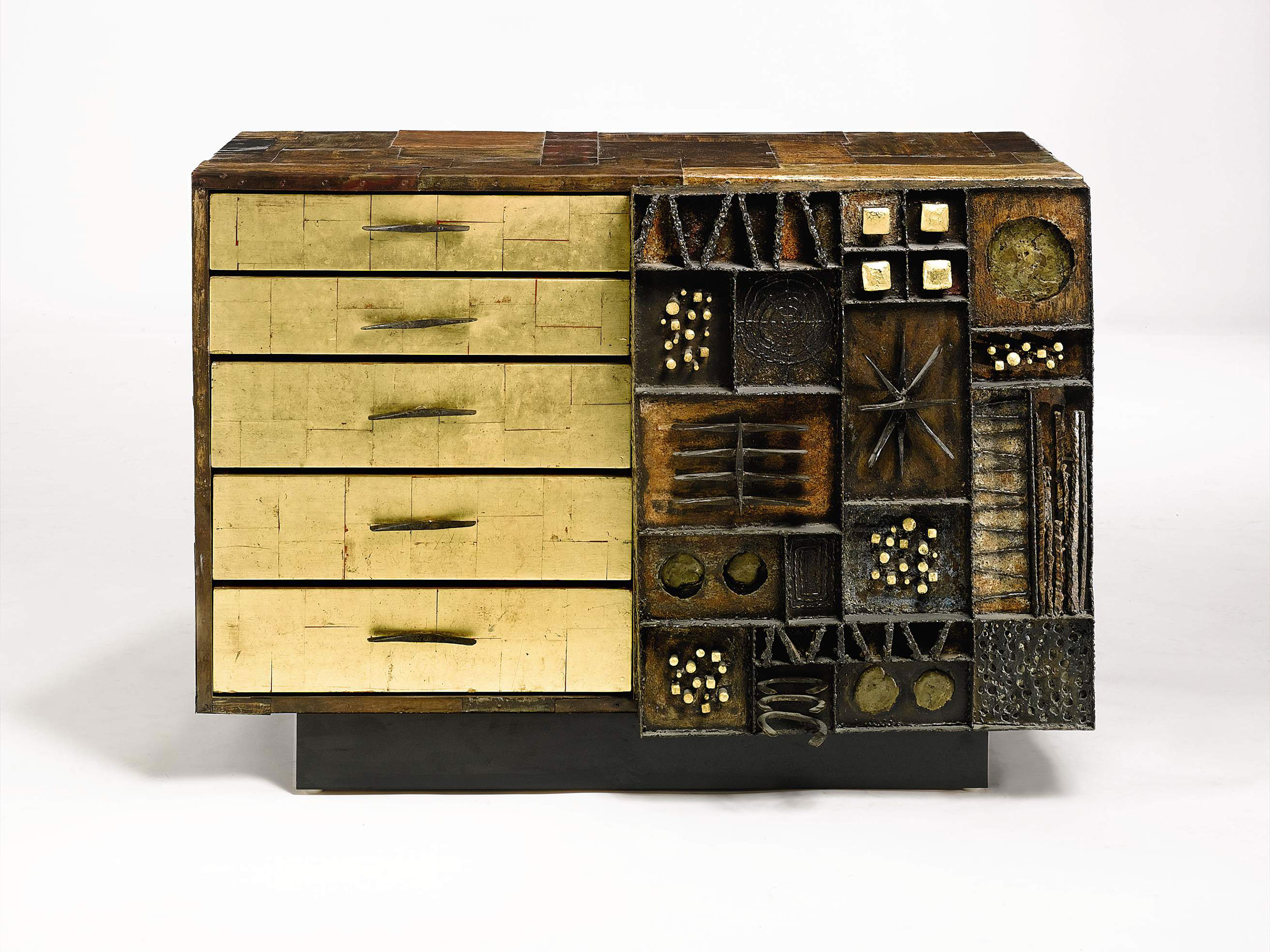 Architects Tod Williams and Billie Tsien have distinguished themselves in the field for their attention to materials, surfaces, tactility, and craft. You can see it most clearly in their hand-treated façade for the soon-to-be demolished American Folk Art Museum in New York City, or the interior courtyard of the new Barnes Foundation in Philadelphia.
Given the nature of their work, we thought of the pair recently when viewing a Center-funded retrospective of art-furniture designer Paul Evans at the James A. Michener Art Museum. Perhaps—just perhaps—Williams and Tsien are aware of Evans' work? We asked them, and indeed they are.
What do you think of when you look at Paul Evans' art-furniture, with its patterned, textured, and often deliberately overwrought surfaces?
To us the work is fascinating because it takes us out of our comfort zone.
Is there an architectural equivalent for this type of surface treatment?
Not really. It seems to fly in the face of architectural protocol—in the face of design as it used to be taught, in fact, and how it still is both taught and practiced. But as our definitions of society and propriety have been challenged, so too has architecture.
No one comes to mind?
Well, it recalls the experimentation and freedom in Paul Rudolph's later work: from his School of Architecture at Yale to his own home in New York, with its theatrical mirrored mylar and glass. This was work for which he was much admired and roundly criticized. Also Philip Johnson's follies and much of the work of Bruce Goff; these are architects whose career trajectories, like Evans', sometimes seemed to veer out of control, without a direction or sense of rigor.
We might also look at the way Philip Guston's work developed. It moved so dramatically from abstraction to brute forms and cartoon figures of the Ku Klux Klan.
Also very much out of the mainstream are the great window dressers who must come up with bold concepts seemingly overnight and on a shoestring budget. Robert Currie comes to mind. We were always excited to see his windows at the old Henri Bendel store on 57th Street.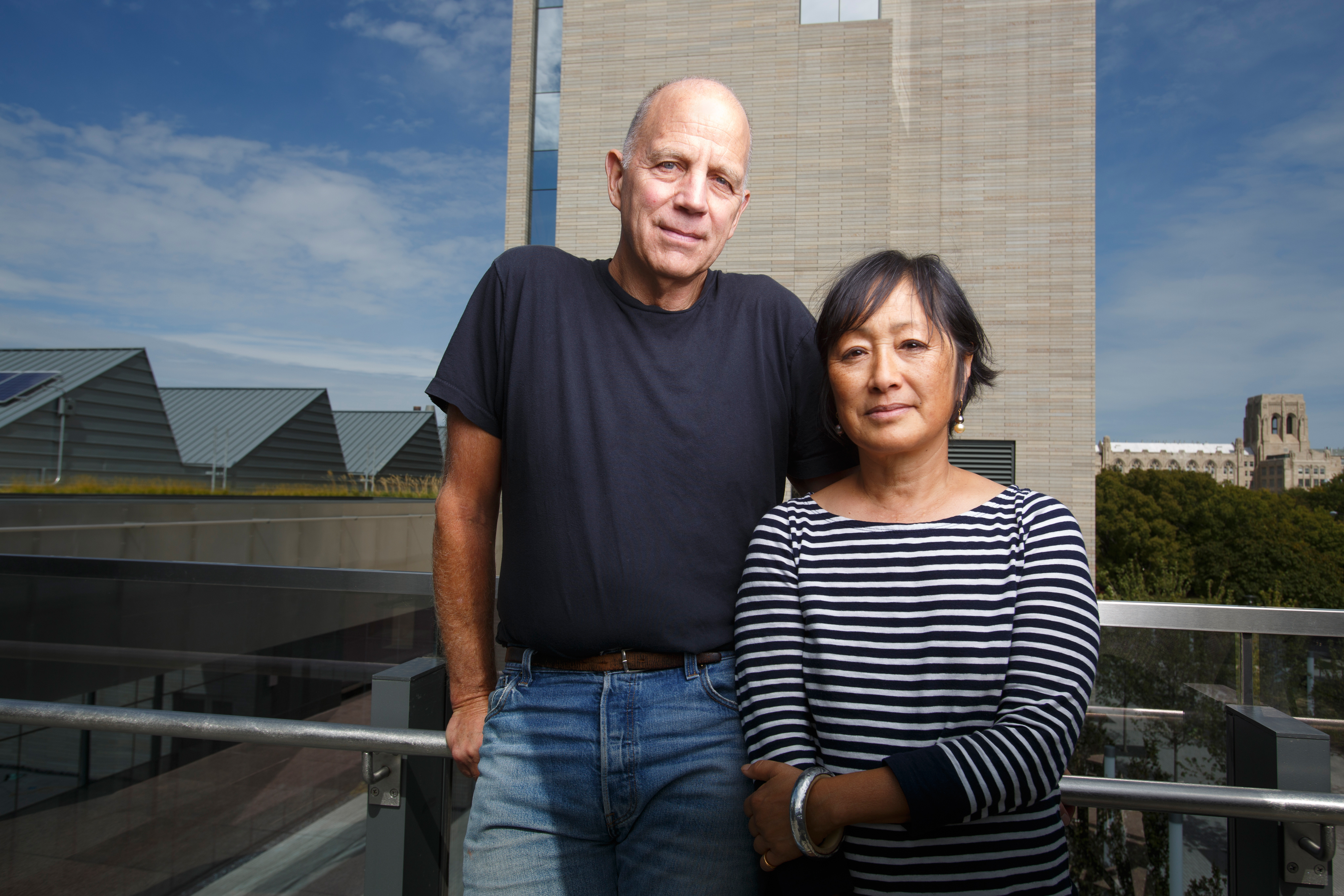 Do you think Evans would have made a good architect?
His interests were so widespread; we think he would have been far happier with interiors and homes. He needed a patron with incredibly strong convictions, who might have supported his eclectic tastes.
Architecture, by contrast, is very much a collaborative profession. And Evans seems to have never cared for context; he wanted to control the entire panorama.
For you, is Evans a proto-postmodernist, a regional modernist, or something else entirely?
We never like to classify designers, though we are sure we have. And Evans, we think, is particularly unclassifiable. In fact, were he alive and classified, he would flee your classifications.
We like the description of him wandering the edge of a volcano. He was neither conscious of the safety of set standards, nor of the danger of being a slave to fashion.
Are there any labels that have been applied to your own work that you have found fitting?
We are also architects who don't want to be classified. We are attracted to many things and many materials and are always attempting to be connective—bold in our choices but sensitive in our use. We are on a rigorous search for the heart in all we do.