American Impresario: Claire Chase
The Pew Center for Arts & Heritage
American Impresario: Claire Chase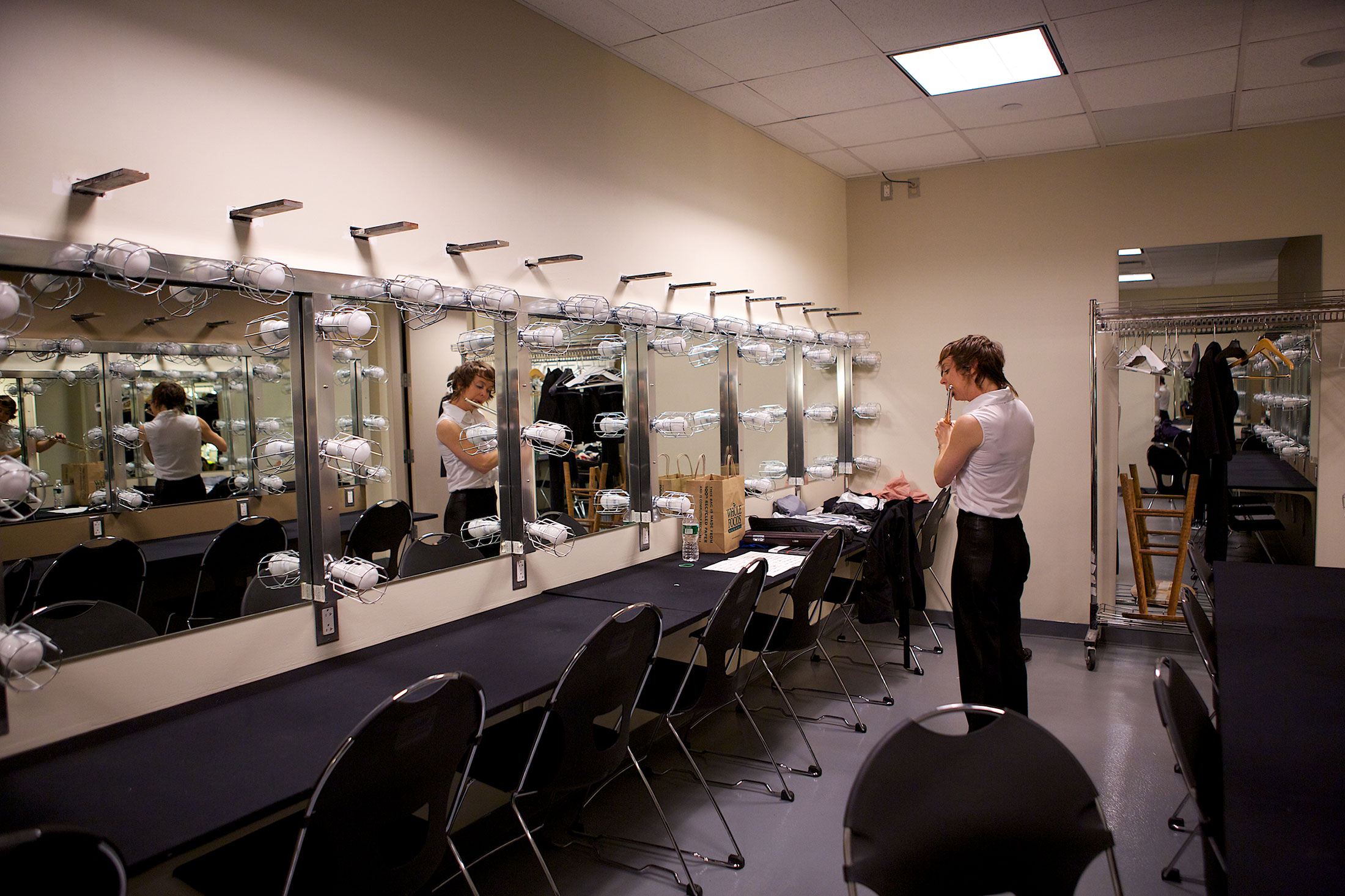 The Pew Center for Arts & Heritage's American Impresario series explores the careers and contributions of leading United States music curators whose creative work has profoundly influenced the field by giving listeners new ways to experience and understand music.
The fifth and final article in the American Impresario series features Claire Chase, flutist and founding director of the International Contemporary Ensemble (ICE). ICE has been described by the New York Times as "one of the most adventurous and accomplished groups in new music." The ensemble includes approximately 30 conservatory-trained musicians, including Chase, devoted to advancing new music and playing an expansive repertoire and range of styles. As artistic director of ICE, Chase has overseen the premieres of more than 650 new works since 2001, as well as 10 album releases and a thriving education program for public school children. In this piece, Marc Medwin delves into Chase's dedication and unique approach to the commissioning, recording, and live performance of contemporary classical music.
"Claire Chase: Vision, Journey and Crystallization"
by Marc Medwin
The phone rings. "I'm calling on behalf of Claire Chase," announces the soft, almost laconic voice. "Claire is running a little late, but she'll call you in a moment." The call comes from Forrest Wu, Chase's personal assistant, who has his work cut out for him, especially since the flutist, concert producer, and entrepreneur received a 2012 MacArthur grant. The phone rings again. "Sorry about that, a million things going on; you know how it is. I'm ready now." The voice is strident, confident and, above all, positive. As we speak, it becomes clear that Chase's optimism, her boundless enthusiasm in the face of all obstacles, is the dreamer's prerogative—the domain of all those who step outside of whatever box or frame has been constructed for them and do what they are told is impossible. On the day of our initial phone conversation, Chase is on the way to a rehearsal, or rather several rehearsals, one of which is already in progress as she walks around Sunset Park, Brooklyn. "It's one of those crazy ICE weeks," she explains.
ICE, the International Contemporary Ensemble, is the modular organization Chase formed after graduating from Oberlin College in 2001, which Wu calls "a collective of minds wherein artistic and organizational decisions work symbiotically." It has been a long road to the fruition of that idea, which began to crystallize only a few hours after graduation, when Chase, aboard a Greyhound bus heading toward Chicago, contemplated her future in the world of contemporary classical music. "My situation was rather bleak," she muses. "There were no jobs. I was entering what at the time could hardly be considered a field. It's even less of one now in terms of traditional job prospects for a young, classically trained musician with loads of student loan debt, playing an instrument [she doesn't] quite own." On that bus, after several years of dreaming as well as learning about commissions and ensemble formation, Chase came to a decision that would bring her employment and afford her public recognition. It would also lead to her MacArthur grant—a culmination of more than 10 years of grueling work, innovative planning, and dedication. "We had no time to qualify the situation," Chase says of those initial days of formation and strategizing. "I thought, 'This is what we have to work with. Let's create opportunities for one another, let's do things our own way, and let's make new music incredibly cool.'"
One of the chief objects of Claire's boundless optimism and energy is the dissemination of "new" music, to which our conversation turns. "I was blown away, there's really no other way to describe it!" The enthusiasm in Chase's voice is stronger than the chill February wind that threatens to catch and hurl away every word as she describes her first experience with contemporary music—specifically, Edgard Varèse's groundbreaking Density 21.5, composed in 1936 for solo flute—a revelatory moment that would become integral to her life and vision as a flutist and an entrepreneur. Varèse's music emerges almost imperceptibly, rising in slowly expanding gusts, arches, and blustery crescendos before dying back down, only to burst forth again with renewed vigor: now icy breeze, now howling gale—a force of nature in all its Protean unpredictability. The music flies in the face of conventional form, structure, and chronological time, redefining the flute's role in the process.
"I'd never heard anything like it." Chase pauses for breath and the murmur of cars, trucks, and scattered pedestrians is just audible over the phone. "You know, at the time, when I was 12 or 13, I was obsessed with the canon. After hearing Density, I didn't really want to play the other stuff anymore. It got to the point that when I was asked to perform at my junior high school graduation…now imagine a California public junior high school. Not really so interested in music, right?" She laughs breezily. "I thought, of course! I want to play Density! I imagined myself in the middle of the football field, amplified, playing it for thousands of people…" Her voice rises, higher than the concert of winter elements pervading the slushy city street. "You know what? I'm going to do it," she says. "This summer, in the Jay Pritzker Pavilion in Chicago. I'm doing a July 4 concert there, and I think it's going to be a wonderful experience."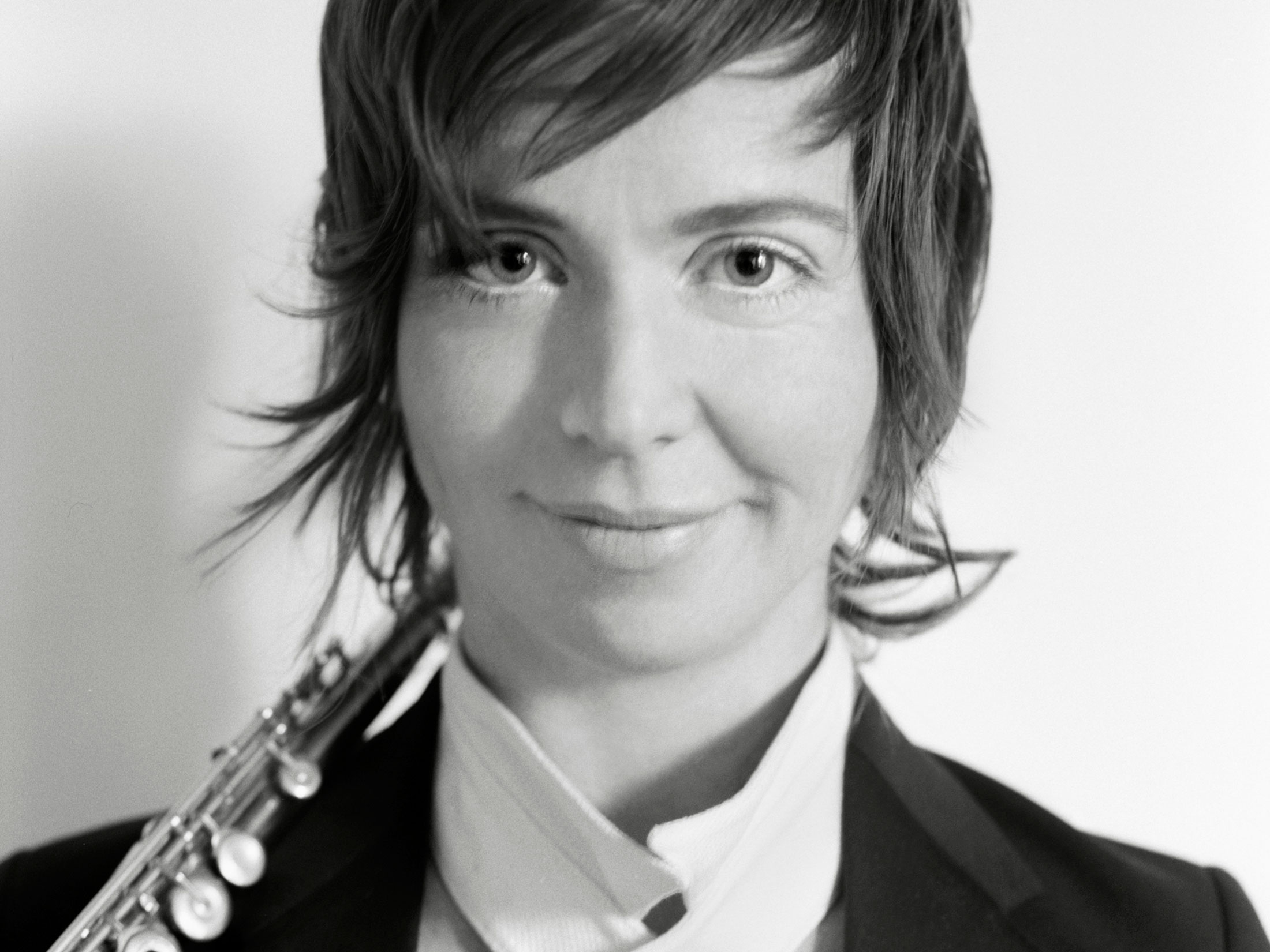 If the term "impresario" ever applied to anyone, it would be to Chase, though her interest in matters of commerce and leadership did not begin on that fateful Greyhound bus. Even in her childhood, she sold home-baked bread; she had a dog-walking business and a gardening business with her next-door neighbor. "I was always enterprising," she says. "For the first five years of running ICE, I worked every odd job under the sun. I had 17 flute students, I was on the roster of nine different catering companies in Chicago, and I was a roadie for a swing band." Indeed, there does not seem to be an aspect of the music business from which she's shied away, and so for her, impresario's more recent connotations are the most relevant. "It's certainly not unique for an artist also to be an impresario," she ruminates. "It's a question of increased volume and rate now. So many people are composing and consuming new works, despite the obvious financial and structural challenges of being entrepreneurial artists in 2013, that it's also a very fertile time for the artist-as-producer model." Chase maintains that the number of people calling themselves composers, improvisers, and creators—appellations formerly meant for the select few able to engage in the highest levels of training—has increased to dramatic proportions. "You could look at the phenomenon one of two ways: the half-empty or half-full model. I'm choosing the latter. I mean, what's the tragedy? There are all of these extremely talented and driven people entering the workforce, entering the music world, and creating opportunities and jobs, not to mention communities and structures that support their work as well as that of their peers."
To that end, Chase believes that many traditional music industry models are in need of serious reevaluation and reconstruction. In 2011, ICE inaugurated ICElab, a collaborative venture between composers, ICE members and the public that works toward negating the perceived composer/performer hierarchy. The six composers chosen each year, through an application process, work in close proximity with ICE members to craft multimedia projects that are then premiered at partnering institutions such as New York's Baryshnikov Art Center and the Museum of Contemporary Art in Chicago. These institutions also host "incubation workshops" for the new pieces. The entire process is documented online, allowing the public transparent access to the works as they are being created. The performances are also made available in high-definition streaming video in ICE"s digital library, aptly called digitICE.
Just as important to the reception and future of contemporary music is the question of education, which ICE has confronted along similarly collaborative lines. "We have gotten excellent results from the Listening Room," states Chase with evident pride. "It's an online space, for kids in kindergarten through sixth grade, to write graphic scores with whatever non-conventional notation they can dream up. They come up with better notation systems than many of the graduate students I work with at prestigious universities." On the older student front, Chase maintains that there is a lot of work to be done. "We're launching some programs for them as well, providing employment opportunities but also mentorship for people coming out of college, university, and conservatory. The task is to equip people to create their own jobs and communities around those jobs."
The all-encompassing and, frankly, utopian nature of the goals Chase maintains for ICE leads to questions of practicality. What exactly constitutes the various concert, rehearsal, and administrative activities shaping what Chase calls a "crazy ICE week?" "Right now, we're preparing several things simultaneously," she explains. The events represent the breadth and scope of ICE's collaborative endeavors. The agenda for February 17 includes a meeting to address the development of new business strategies, under the auspices of the Duke Charitable Foundation and EMC Innovation Lab for the Performing Arts in New York. Then there are the musical events, scheduled to begin two days after our conversation. "I'm giving a flute recital with Eric Lamb, the other flutist in ICE, and we're doing the six Telemann canonic sonatas interspersed with six new pieces by ICElab composers—kind of a dialogue between the 18th and 21st centuries." The following weekend includes an ICE performance at the MCA, featuring premieres of new works by composers Phyllis Chen and Carla Kihlstedt that encapsulate the collaborative innovations so important to ICE. "Carla's absolutely stunning song cycle for plucked string trio, wind trio, and three violins is called 'At Night We Walk in Circles and Are Consumed by Fire,' which is a Latin palindrome. It's about dreams—dreams that members of the ensemble had and also those of audience members, fans, and friends who contributed to Carla's dream blog." Chen's piece, "Glass Clouds We Have Known," involves a mixture of conventional instruments, including flute and clarinet, with sound bowls, toy piano, electronics, and video. "Beautiful!" enthuses Chase, drawing the first syllable out to three times its normal length.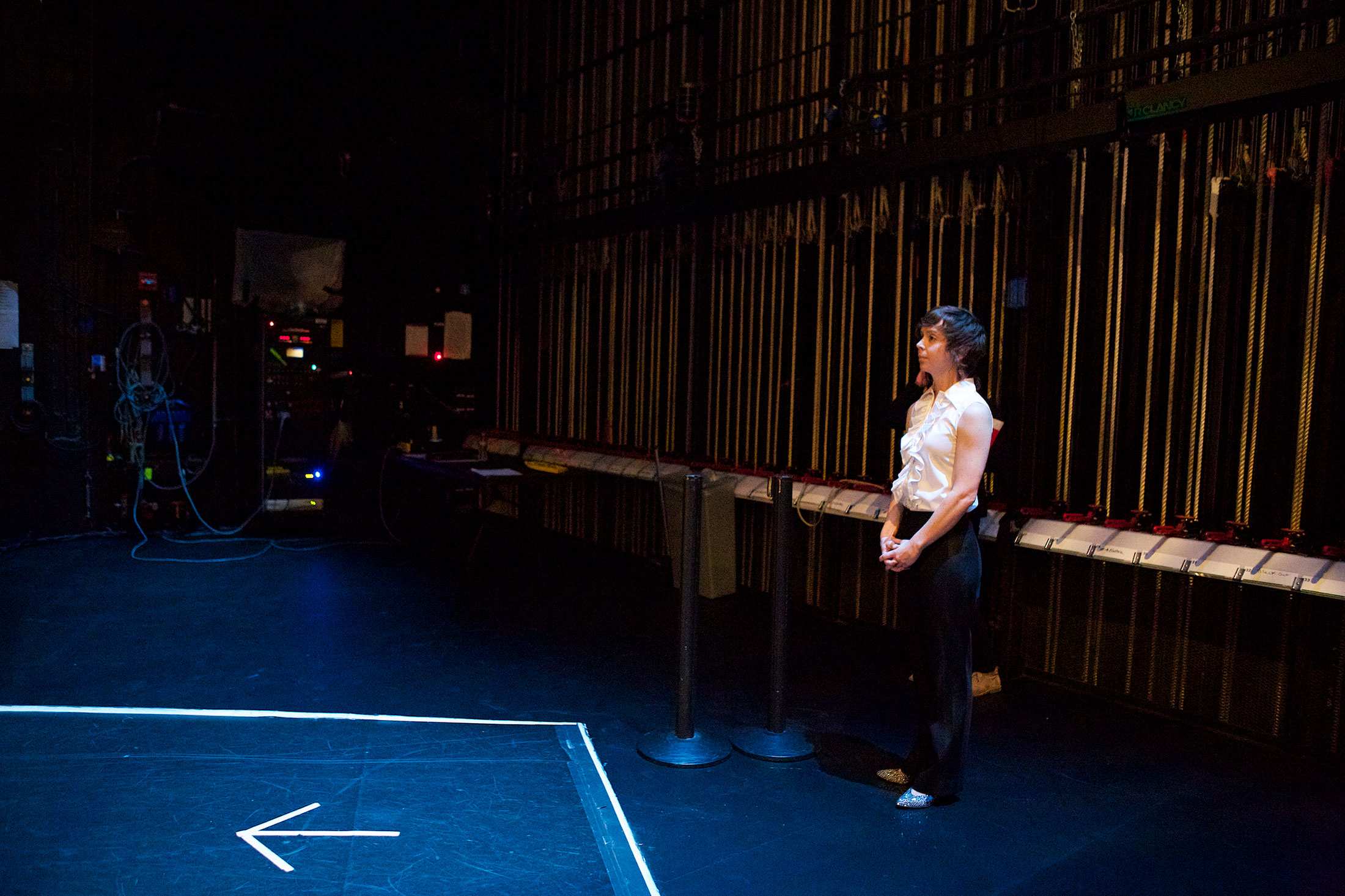 In assessing Chase's accomplishments in a leadership role, it is easy to neglect her artistic attributes. Her instrumental virtuosity is staggering. One only need hear her, in collaboration with pianist Jacob Greenberg, navigate the huge registral leaps and labyrinthine dynamics of Pierre Boulez's challenging "Sonatine" (1946) from Terrestre, her most recent solo album on New Focus Recordings, to gauge the precision, commitment, and passion with which she approaches music making. Similarly challenging is the 2003 Kaija Saariaho composition from which the disc takes its title, where Chase, assisted by ICE members, switches seamlessly between flute and voice. It is only when listening to her speak, however, that I realize how naturally she embraces these performative shifts and how deeply the seemingly disparate pursuits of art and business are unified in her consciousness. The words pour out of her with fluency and coherence, tempered only by a certain whimsy and by the way she phrases the melodic lines of her speech, with the cadences and rhythms of a consummate musician. She shares this trait with composers such as Milton Babbitt and Edgard Varèse, whose music changed her life. It is the kind of speech that can overwhelm but can also be turned off at a moment's notice, allowing for listening, reflection, and assimilation of new concepts. Any interested listener had better remain firmly on toes, ready to leap into the next subject and catch the next idea or implication as it blows by.
During our conversation, Chase is in and out of a cab, barely taking a moment to draw breath while discoursing on communality, riffing on the vast reservoir of ideas into which we all dip daily, and citing Benjamin Franklin's disinterest in patenting his inventions. Her mind is a whirlwind of problems to solve, each solution leaving more questions in its wake. At one point, I joke: "You talk quickly, you move quickly; has this always been the way?" There follows the slightest of pauses. "I guess I move quickly by default," she says. "I do slow down from time to time; I practice meditation and I love long-form pieces, like those by Morton Feldman. I'm in the beginning stages of a project with Pauline Oliveros that involves slowly shifting gestures and plains of sound, something that might take about six hours to perform."
"Oh yes, Claire's contributing a lot to the music." Oliveros' melodious but down-to-earth voice drifts over the phone from her home in upstate New York. Like Chase, Oliveros is a risk taker, leaving a tenured position to found the Deep Listening Institute and to forge her own creative path. It's little wonder that they would collaborate well. Chase is currently working on a realization of Oliveros' early text pieces, all of which will be published this year in an impressive and comprehensive anthology. "Claire's going to play at the launch of that book," Oliveros says. "We're going to have the performance in a gallery where there will be pages of my text scores blown up to poster size. Claire will move through the gallery, realizing my scores."
Our conversation turns to ICE and Oliveros' excitement grows. "I watched that organization begin," she reminisces. "I remember when Claire formed the Elan Trio in 1999, when she was at Oberlin. They commissioned a piece from me with some grant money she'd received, and that basically launched the trio." Oliveros, who is on ICE's advisory board, remained in contact with Chase during its formation and growth, watching as the young radicals played everywhere possible. She remembers ICEfest, a yearly event that helped to define and launch the organization during its beginning years. During one ICEfest, the group staged 11 different events in 11 different Chicago neighborhoods at 11 different venues, one per evening and each site-specific, each containing a world premiere. "She never did things in the standard way," Oliveros says. "They'd play all over Chicago in very unlikely places—on the back of a truck, out in the street, in a park, a bar, anywhere! She made it so the music couldn't be ignored."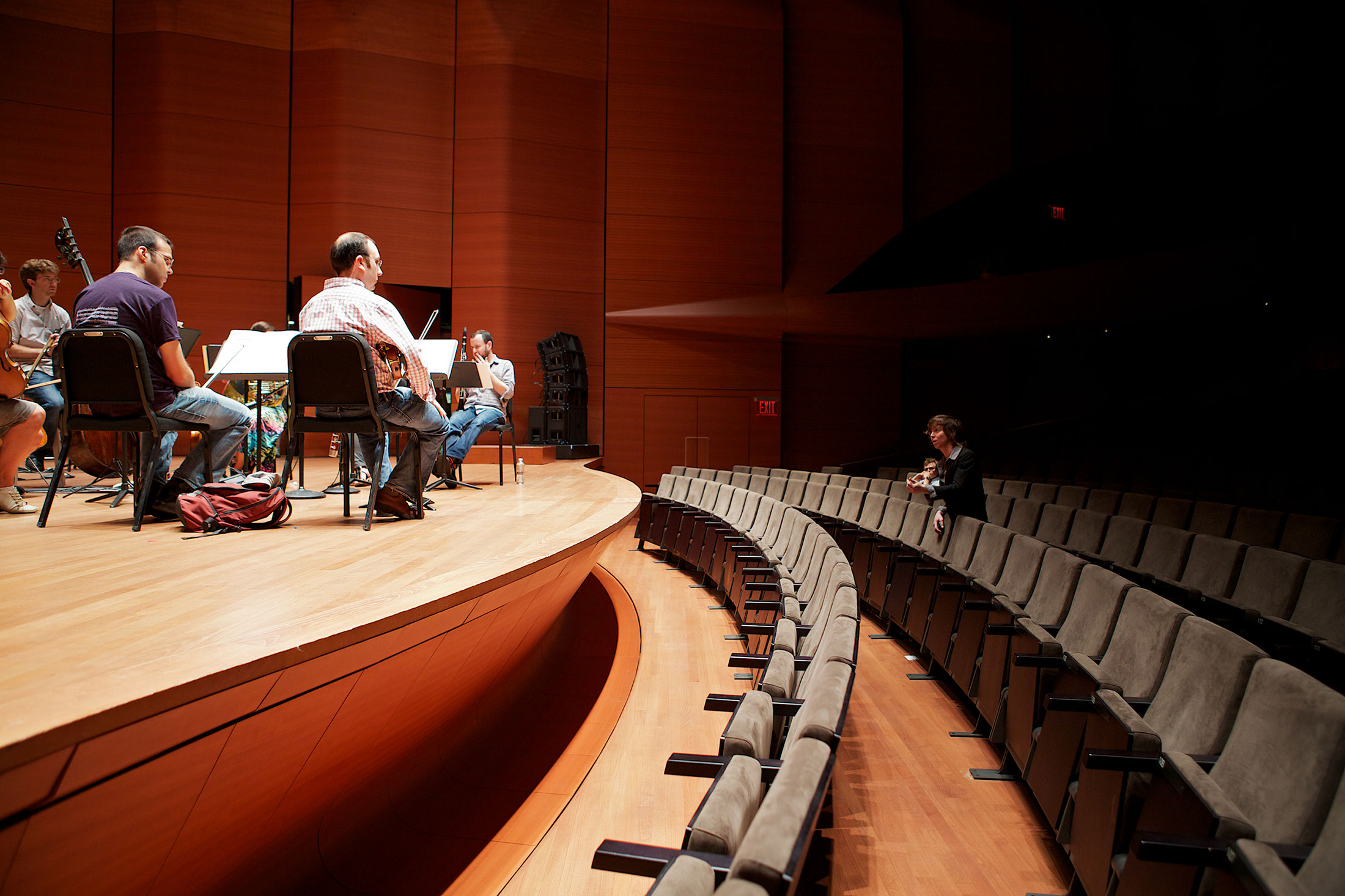 Carla Kihlstedt, a past ICElab composer, shares Oliveros' enthusiasm for Chase's innovations and for the mutable models that define ICE's existence. "Claire sees every facet of ICE as important, and she knows the ins and outs, not just of how to rehearse and present adventuresome music, but of fundraising, community and audience-building, and all of the other kinds of administration and outreach necessary to run such a complicated organization. She also has that rare ability, both in music and in everything else, to make you feel like the most important thing in the room." Kihlstedt attributes ICE's exponential success to its embracing of mutability and discipline, citing the organization's rigorous sense of fun as key to its success. "The ICElab program is a playground. Even the most serious process needs to have a sense of play and adventure in order to discover something new. Curiosity has to come first, and ICElab builds a place for that fragile and fantastic part of the creative process. The experience of developing a whole piece through ICElab was transformative. I learned so much because I could pose whatever questions I needed to, and the slow timeline of the process allowed everyone's trust of the process and the piece to grow organically."
ICE is entering its second decade, and, again, Chase brims with optimism. "We are developing at an astonishing rate as artists, as producers, and in relation to various multimedia technologies that allow us to do our jobs in ways we never imagined possible. The paradigm is shifting in the hands of organizations like ICE and others in our ecosystem." The idea is to make ICE into a replicable model. "I'm hoping that we can make it easier for people just getting out of college and conservatory right now, so that they don't have to wait 10 years to be paid and to pay their musicians. Sorry about all this street noise. Let me just get out of the wind…"
All at once, I realize that in a fundamental way, Chase is absolutely at home in the wind, amidst the music of the elements forming a cityscape: the passersby and their multilingual discourse, the continuo of cars running pell-mell through the slush—the rush and thrum only constant speed can accomplish. This is the brew out of which ICE formed. Even the name is entirely apt—the crystallization of an individual's dreams born out of collective need, an initially fragile but increasingly strong constant that is always in flux. Chase's ideals and aesthetics have shaped her views on music and the way she views the ever-widening and infinitely complex pathways of music's performance and distribution. Those winds surrounding Chase are also whipping changes through the entire music industry, portending a radical future in which outmoded ideologies are replaced with innovative solutions grounded in the symbiosis of grassroots human interaction. In speaking with her and those who work with her, I am confronted by a unity of purpose grounded in the multifarious; the continual re-evaluation of method and the revelations only such an open-minded approach affords. Chase even embraces the naysayers. "Every group has to have a few, right? They provide valuable perspective, they've usually been around, and hey, they keep us honest."