Act I: A Report on the Proceedings by Jay Kirk
The Pew Center for Arts & Heritage
Act I: A Report on the Proceedings by Jay Kirk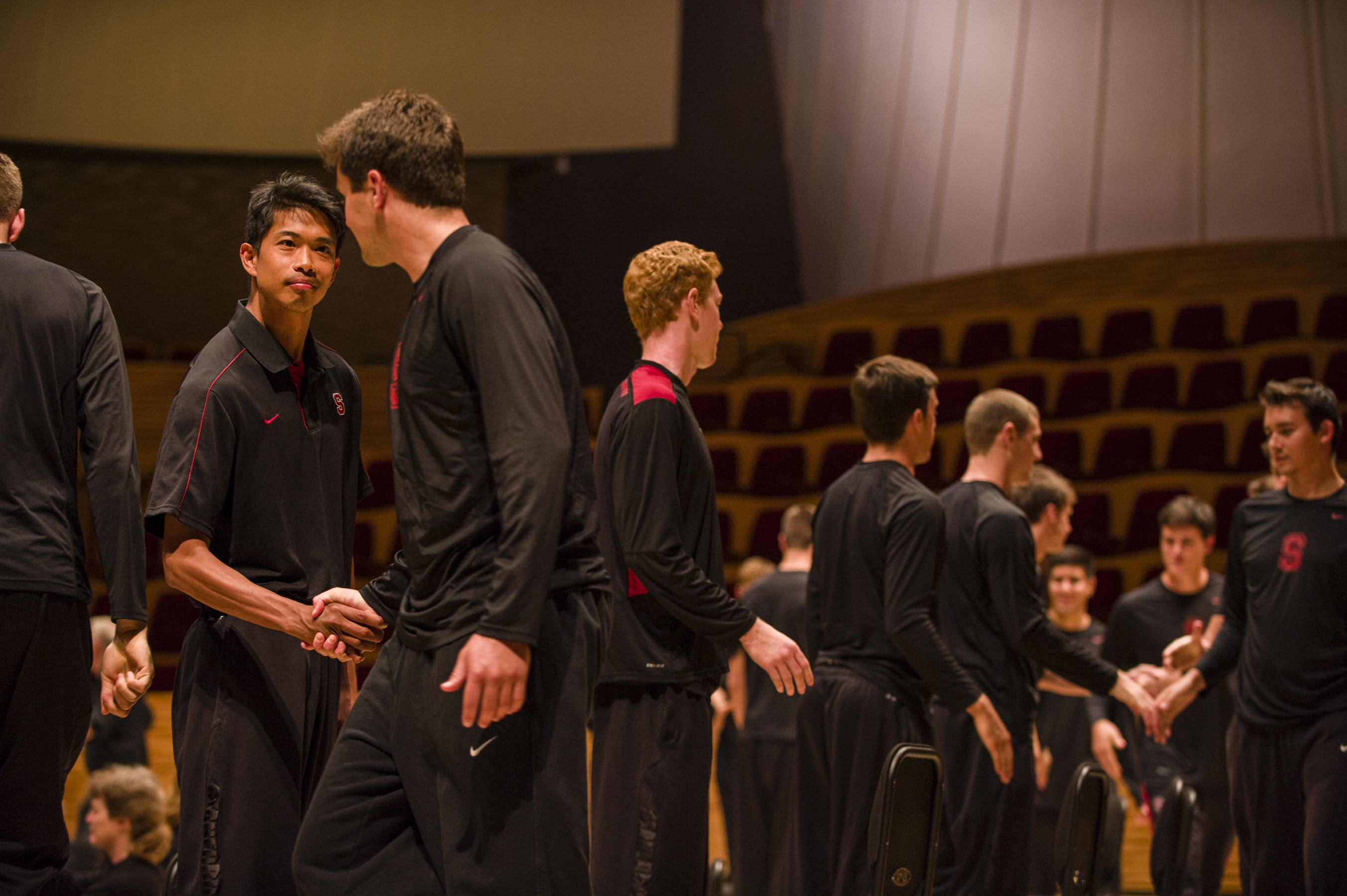 Editor's note: Conceived of in collaboration with Obie award-winning playwright and former Center visiting artist Ain Gordon, An Experiment in Five Acts is aimed at artists and cultural producers working in the Philadelphia region who are negotiating mid-career challenges—be they purely aesthetic or more practical. The primary goal is to stimulate refractive dialogue that may under-gird each participant's ongoing process and address its quandaries. In an effort to share the project as it unfolds with the field, we have enlisted the services of nonfiction writer and 2005 Pew Fellow Jay Kirk, as "creative documentarian" for each of the five sessions.
Wherein the Writer meets the Artists and attempts to comprehend the purpose and shape of the Experiment wherein the Artists themselves attempt to comprehend the purpose and shape of the Experiment.
In the corner was a topiary.
We were in a clean white room, gathered around a clean white rectangular table, on the 18th floor. There was coffee, and bagels, and the blueberries were fresh and delicious. When entering or exiting the building the Artists were warned to steer clear of elevator #3. It was at one point of egress from the building, on elevator #4, in search of a cigarette, that it occurred to the Writer how he had been commissioned to report on an experiment freed of the conventional laboratory strictures of, say, a control group, and this made him, the Writer, wonder what would happen if the experiment were regulated by a more fascist set of conditions and rules, such as, perhaps, that the participants restricted themselves to the question: What is the role of ego in my work?
It was, as they say, just a thought.
As a group, we are all at various stages of our work, including the Writer, who has come in the persona of the outsider/insider, who will distill what he absorbs, and hopefully serve as some regurgitative utility to the Artists. As chaotic as our experiment may be, we are all mature practitioners who have arrived at a certain degree of accomplishment. Our focus and struggles are formidable. We have come together in this room, 18 floors above the city of Philadelphia, to grapple and reflect over critical questions of practice—and we find ourselves vulnerable in our own midst. But perhaps this is only because we are more daring than most? Our theater director, for instance, has arrived at such a prima facie counterintuitive position that he is now putting on "straight" performances of Shakespeare's Twelfth Night: an approach so willfully forthright as to be radically subversive. The art curator struggles whether or not to put herself "in front" of her exhibitions, a question of ego that resounds for many others in the room. One of us is engaged in work that involves "making stuff" and then moving that stuff around on stage while performing variable texts. The museum archeologist, who is looking to make the experience of mummies more interactive for her public, discusses the possibility of a mummy "mobile," which the writer pictures—thinking Calder, rather than food truck—as a kind of mummified piñata.
One of us recently created a sculpture resembling a space age Buddha; the viewer sits inside the Buddha's belly and listens to ambient sounds exterior to the artwork via a system of hacked baby monitors.
A number feel that the cultural impact of our work is of primary importance; some of us prioritize the role of contemplation; some are at the stage where we would prefer to be ignited. We share a desire for "stronger narratives" and "new narratives" and the "narrative of human experience," though there is little consensus on what this thing called "experience" denotes, nor are we entirely in agreement as to what "narrative" itself means. Perhaps it has to do with storytelling, perhaps juxtaposition, or the process of choice, unless when our juxtapositions are given entirely over to chance, and thus have less to do with choice, except, of course, the choice to leave it all up to chance. Narrative, as we know, requires the rigorous application of structure. No story, performance, exhibition, experiment, is possible without it, and yet narrative is something that only comes slowly, and grows out of chaos, so that is where we naturally begin today.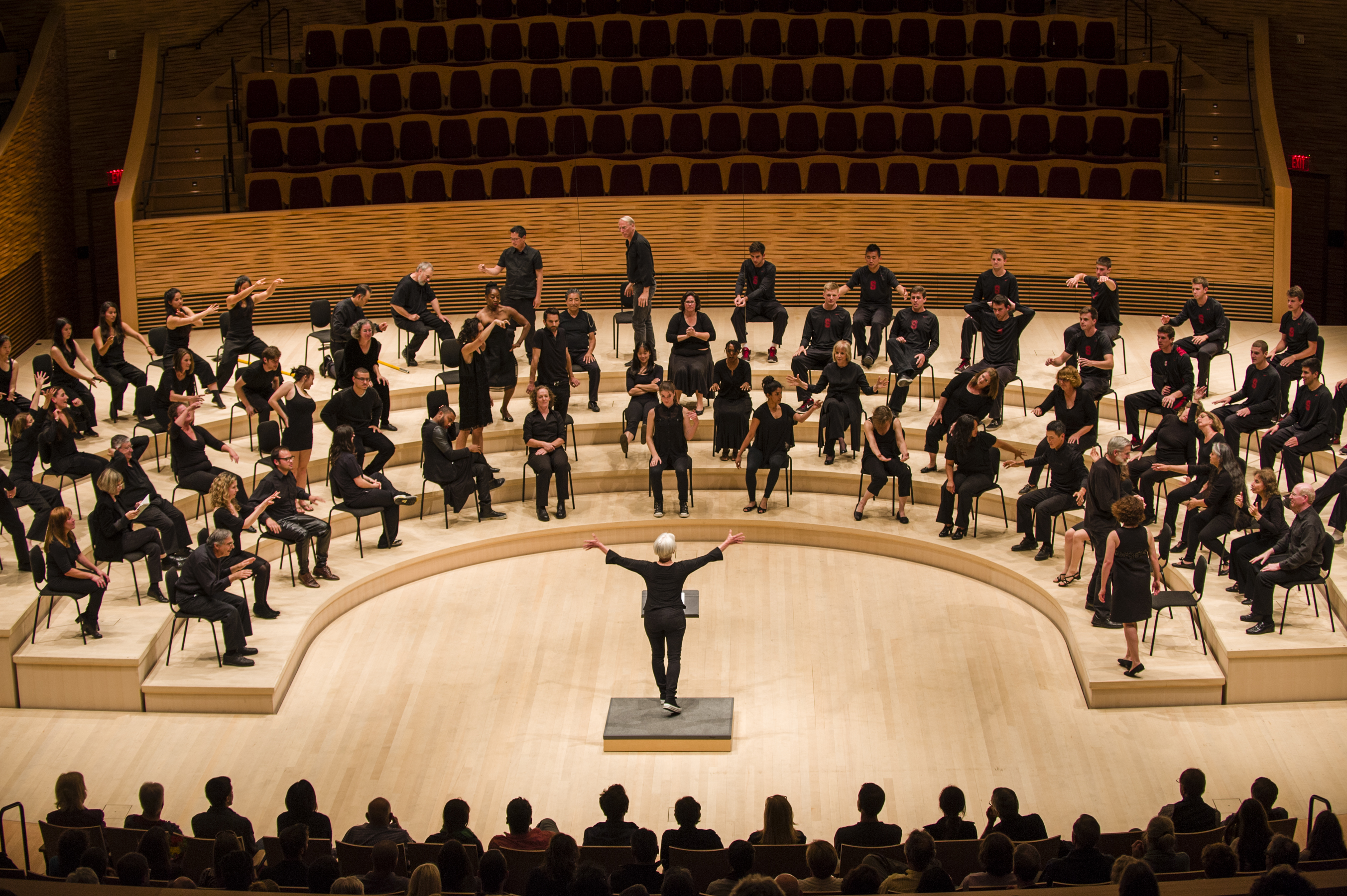 At a number of points during the gathering our impresario-slash-organizer, an award-winning playwright, expressed a wish to abdicate control of the direction the experiment will ultimately take to the other Artists. He was testing our boundaries, our capacity for open-endedness. If the Artists did not care for his original, proposed direction of "structured chaos," then, no hard feelings; he suggested they propose their own structure for the next time we convene, for Act II.
One artist, in a vulnerable moment, said she sometimes wondered if her time might be better spent planting trees. A few confessed to an "unabashed spirituality." There was a near unanimous abhorrence of dramaturgy. We spoke of archival anxiety—that is, the phobia of archives. We discussed the grandiosity of the artist, the sustainability of collaboration, making the world "as it is," the illusion of ownership, activation of the space, the commissioned vs. the uncommissioned piece vs. the transcendent piece, the role of "time signature," even if, at times, the tempo of Act I approached larghissimo.
We spoke of the distraction of funding, the role of the institution. We spoke of the moment of practice. One of us was brave enough to comment on the compelling negative spaces left behind after the Taliban dynamiting of the Buddhas of Bamiyan. We spoke of the freedom of "not capitalism." At one point the Artists were handed out petty cash to take cabs across the city to board a night train through the Bozeman Pass, where images of Eadweard Muybridge's buffaloes were projected against a dark and stuttery landscape.
"Do people feel electrified by this experiment yet?" said the impresario-slash-organizer.
"I like words," somebody said.
"No TEDTalk bulls**t," said one performance artist.
Then, before we all gathered around YouTube to watch a quartet of attorneys perform a choreographed dance with their shoes glued to the floor, a few murmured in unison: "Context. Context. Context."
That's when the esteemed performance artist we had invited as a guest advised real-world experience. For instance, she said, we might consider attending auctioneering school, as she had done. Then, seemingly disappointed by the lack of response to her idea, she sang an Allen Ginsberg poem to us.
Lay down yr camera Lay down yr image right/Lay down your image Lay down light/Lay down your ignorance Roll yr wheel once more/Lay down yr suffering Lay down yr Lion's Roar!
One of the Artists proposed designing the next session, Act II, on the model of philosophical speed dating. The theater director volunteered to conduct acting workshops for the rest of us, though in general it was accepted that next time it might be more ideal to atomize into smaller groups and meet at a café, or a tapas bar, or perhaps an undesignated neutral space. When the Writer wondered aloud how he might document the day's proceedings it was suggested he make a collage or perhaps present it as a graphic novel or a video game. Some were in favor of retaining the structured chaos of Act I, where others favored something resembling "order," though the latter minority seemed embarrassed to suggest anything so blatantly teleological.
We are, today, reluctant narratologists.
But we have yet to arrive at Act II. We must first shed the ego, perhaps, work out our inchoate fragments, thorns, and noise that invariably accompany the first day of serious creation.
On the TV screen in the cab, on the way back from the Bozeman Pass, was an actor sitting at an important looking desk, wearing an important looking suit (an attorney?), but he was doing something strange with his feet, which were naked. He was at his desk, his legs up in the air, playing an elaborate game of footsie with himself, and this went on for some duration, a drawn-out choreographed routine. Because the volume of the cab's TV was muted, the meaning was not clear, but somehow this uncertainty was quite enjoyable.