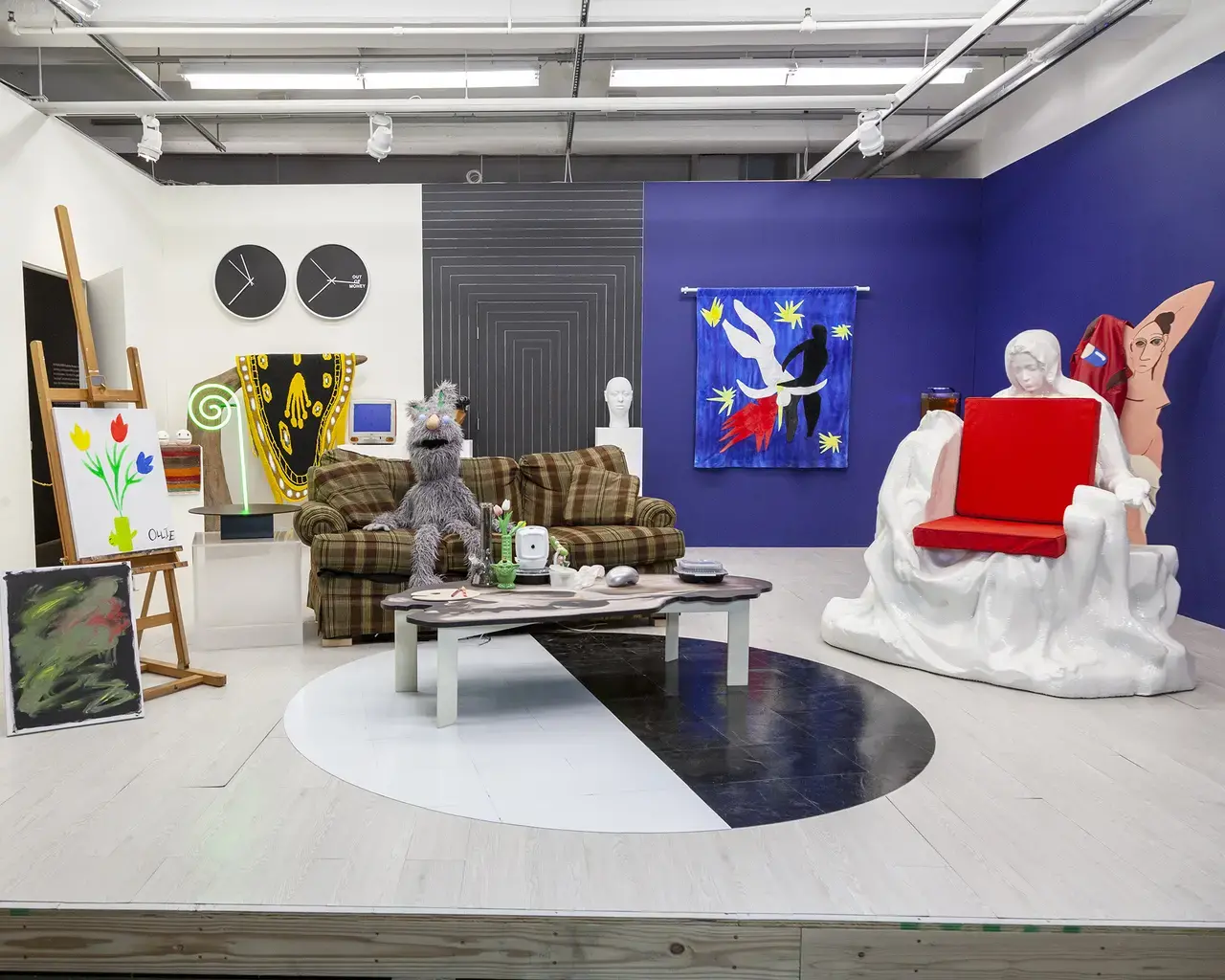 The Pew Center for Arts & Heritage is pleased to share the 2023 guidelines for Letters of Intent to Apply for Project grants in our Exhibitions & Public Interpretation and Performance funding areas. As we continue to see in our applicant pool, the local arts sector remains deeply committed to offering distinctive and resonant cultural experiences to many different communities throughout the Philadelphia region. We are gratified to be able to support such an exceptional spectrum of work.
Below, you'll find important dates and information on our Letter of Intent (LOI) process. Full LOI submission guidelines can be downloaded on our Apply page.
We encourage all potential applicants to stay up to date on our grant-making process and other Center news by joining our email list.
Important 2023 Deadlines to Remember
Thursday, February 9: Deadline to contact Center staff to discuss your LOI idea
Thursday, February 23: Deadline to submit a 100-word project distillation in response to "Describe your project. What is its creative focus?"
Thursday, March 2: Date by which the Center will notify you if you have met the eligibility criteria to submit a Letter of Intent to Apply
Thursday, March 30, at 4 p.m.: Deadline to submit your LOI through the Center's online application system
Thursday, May 4: Date by which you will be notified of your LOI submission status. Those whose LOIs are reviewed favorably by an external review panel will be invited to submit a full application. Guidelines for those applications will be available in the spring.
>>Find full LOI submission guidelines on our Apply page.
Frequently Asked Questions
What do Project grant funds support?
Project grants are for making bold ideas happen: bringing artistically and programmatically excellent, ambitious, and substantive performances, exhibitions, or interpretation projects to fruition for diverse publics.
Projects must deliver distinctive, high-quality, and meaningful cultural experiences to the Philadelphia region's many communities. Projects should reflect an organizational commitment to multiple perspectives and inclusive practices in program design, development, and impact.
If a proposed project has elements of both performance and exhibition/public interpretation, Center staff will work with the applicant to decide which grant category would be most appropriate.
The implementation period for 2023 Project grants begins October 1, 2023 and ends by June 30, 2026. Public events that are part of a Center grant may not take place before February 1, 2024.
We encourage you to review our list of past grants and grantees.
Who is eligible to apply for Project grants?
The Center's 2023 cycle is open to organizations whose primary mission and defining purpose is the presentation of art and public history programs for public audiences. In addition, non-art and non-history organizations who wish to apply—such as academic departments, arboreta, libraries, etc.—must secure in advance the appropriate personnel and project management expertise—including artistic, curatorial, producing, and administrative support—and their ability to apply is subject to Center review and approval. Social service organizations are not eligible to apply this cycle.
Please review the LOI guidelines for full eligibility criteria.
Threshold criteria include:
Organizations must be located in the five-county Philadelphia area (Bucks, Chester, Delaware, Montgomery, and Philadelphia counties).
Organizations must have 501(c)(3) designation at the time of submitting a Letter of Intent to Apply (LOI).
Organizations must have a minimum annual budget of $150,000 and must have paid, professional artistic and managerial project staff.
Applicants with parent organizations (such as libraries and departments/schools at academic institutions) must submit a letter of commitment from a governing official at the time of LOI submission.
Organizations must have a demonstrated record of presenting professional public programs in the genre or content area identified in the proposal.
Grants are not made for individual exhibitions of private collections, nor for acquiring artworks, collections, or property. Grants are not made for ongoing seasonal support, such as for presenting arts organizations.
In what amounts are Project grants awarded?
Grant requests are determined with and subject to Center staff review and approval. Maximum allowable grant requests for all Project grants are dependent on organizational budget size and range from $75,000 to $300,000. Organizations with an operating budget minimum of $1 million and that meet additional criteria may be eligible to apply for Project grants up to $400,000. Up to three organizations may pool their individual grants towards a collaborative effort, not to exceed $800,000 in total.
How are grant decisions made at the Center?
LOIs are assessed by a diverse panel of arts and culture professionals from outside of the Center's funding region. LOI reviewers are chosen for their expertise and drawn from the relevant areas of practice reflected by the projects and artists within the 2023 LOI applicant pool. Reviewers evaluate each applicant's potential to address the Center's grant-making goals and criteria to produce a competitive application.
Staff from The Pew Center for Arts & Heritage and staff from The Pew Charitable Trusts do not serve on the peer review panel and do not determine grant recipients.

What is my first step in applying?
All applicants are required to schedule an appointment to discuss your LOI project idea with Center program staff on or before February 9, 2023. To schedule an appointment, please email apply@pewcenterarts.org.
In your email message, please indicate if you are interested in applying to the Performance or Exhibitions & Public Interpretation program areas.
Accessibility
The Center is committed to providing accessibility to all applicants. Translation services are available. Center staff members are prepared to assist applicants who require additional accommodation to review our application guidelines or to use our online application system. Please contact us at help@pewcenterarts.org or call 267-350-4902 for assistance.