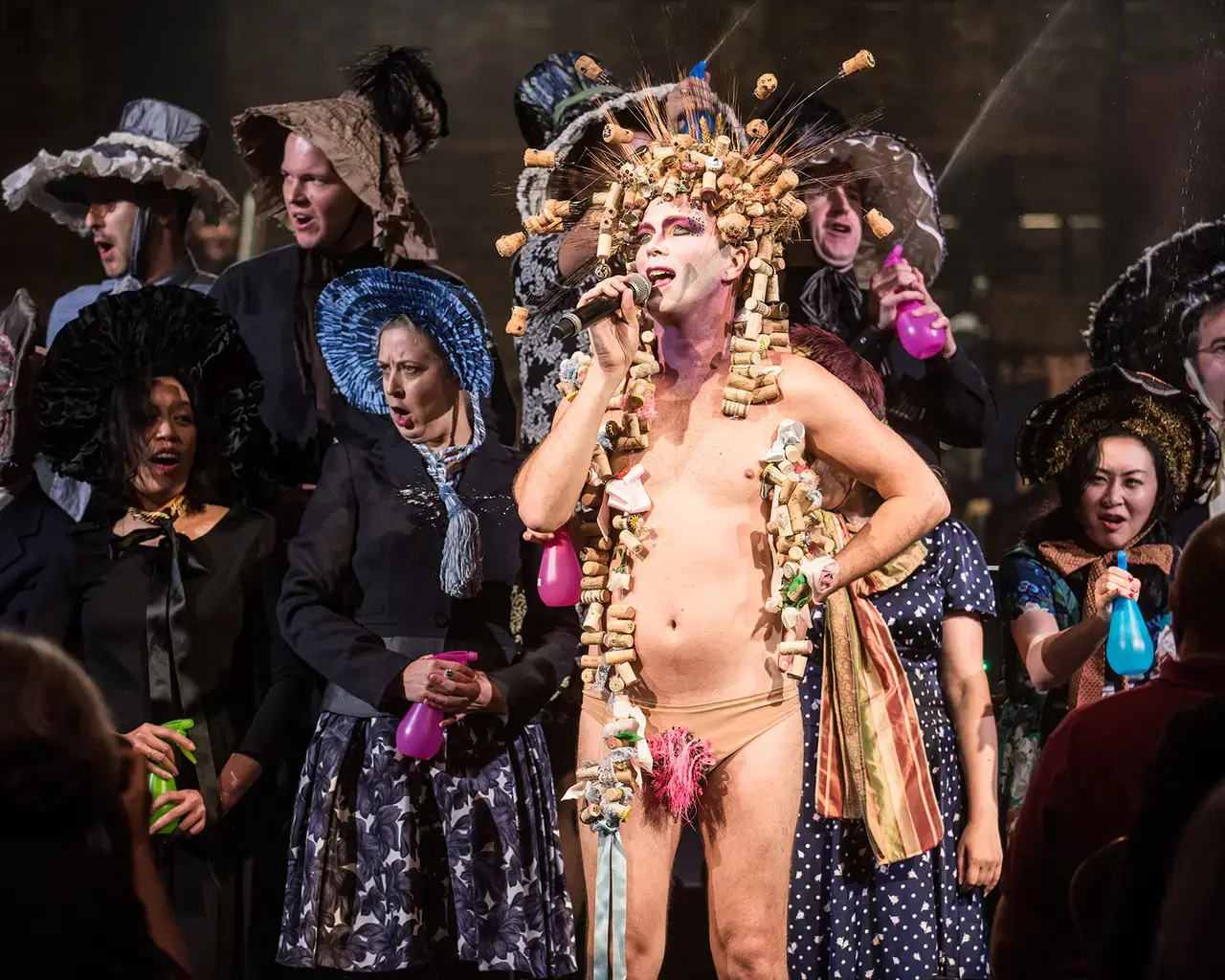 Media Contact: Megan Wendell, 267.350.4961, mwendell@pcah.us
A full list of grantees and project descriptions is available at pcah.us/2017grants.
Follow news on social media at @PewCenterArts and #PewArtsGrants.
PHILADELPHIA – June 19, 2017 – The Pew Center for Arts & Heritage today announced 53 grants in support of the Philadelphia region's cultural organizations and artists. The 2017 awards total more than $10.3 million and provide funding for 12 new Pew Fellowships, 39 Project grants, and two Advancement grants.
"The Center's 2017 grant recipients represent the breadth and vibrancy that make Greater Philadelphia such a compelling destination for arts and cultural experiences," said Paula Marincola, the Center's executive director. "We are very pleased to continue to support such wide-ranging, extraordinary work from the region's independent artists and emerging organizations, as well as some of Philadelphia's largest and well-established institutions."
Following is a partial list of artists, projects, and organizations receiving awards. A full list of grantees is available at pcah.us/2017grants.
Pew Fellowships—2017 marks the Center's 25th year of providing direct support to local artists, with awards of $75,000 each. This year's Fellows include artists working in film and media, poetry and writing, performance, visual art, landscape architecture, and interdisciplinary practices. Among them:
Nichole Canuso

, a choreographer and performer whose practice experiments with audience participation, personal narratives, and what she describes as "the kinesthetic intellect."

Brenda Dixon Gottschild

, whose five decades of work as a writer and cultural scholar surveys the presence and influence of black dance and choreography in America.

Anuradha Mathur

and Dilip da Cunha, landscape architects whose collaborative work imagines new possibilities for design of the built environment and explores the lines separating land and water, and urban and rural environments.

Moon Molson

, whose films portray the stories of people of color, capturing the humor and lyricism of, in his words, "the language of the streets."
Project Grants for Events, Exhibitions, and Performances—awarded in amounts up to $300,000, plus an additional percentage for general operating costs. Project grants are designed to support exceptional cultural programs and experiences presented by Philadelphia-area artists and organizations, for a wide range of audiences. This year's list includes:
Imaginative exhibitions and visual art projects, including the commission of a site-specific performance and an exhibition showcasing Israeli filmmaker and installation artist Yael Bartana at the Philadelphia Museum of Art; Temple Contemporary's commission of artist Trenton Doyle Hancock, whose project addresses the representation of race in material culture through the lens of toy dolls; artist and independent curator Kayla Romberger's publishers-in-residence program that engages audiences with public talks and workshops at Ulises bookshop in Fishtown; and The Franklin Institute's "Terracotta Warriors of the First Emperor," designed to transport visitors to an ancient burial site through augmented reality.
World-premiere and newly interpreted performances from Orchestra 2001, presenting the Philadelphia premiere of rock icon Frank Zappa's composition "The Yellow Shark"; Ars Nova Workshop, producing a concert with composer and guitarist Nels Cline (member of the Grammy Award-winning band Wilco), drawing from Philadelphia's musical history and Cline's acclaimed concept recording "Lovers"; Jumatatu Poe, whose new work derives from J-Sette—an explosive dance style borne from drill teams in the South—and the rhythms of pop and club music; and the Kimmel Center for the Performing Arts, offering a production of Taylor Mac's Pulitzer Prize-nominated "A 24-Decade History of Popular Music," performed in two 12-hour installments.
Projects that bring to light often underrepresented stories of communities, immigrants, and cultural traditions, such as the immersive installation and performance work of Lebanese artist Tania El Khoury, which shares the narratives of Syrian citizens and refugees, presented by Bryn Mawr College; a mobile exhibition space created by South African photographer Zanele Muholi with 10 Philadelphia women, organized by Philadelphia Photo Arts Center; and Philadelphia Folklore Project's concert of new klezmer compositions, written and performed by three generations of women klezmer artists.

A lively range of projects from 10 first-time Center grant recipients, including dancer

Madhusmita Bora

, Intercultural Journeys, performer John Jarboe, Partners for Sacred Places, and Thomas Jefferson University.
Advancement grants—multiyear investments designed to support bold initiatives led by exemplary arts and culture organizations in the Greater Philadelphia region. The recipients are:
Penn Museum, University of Pennsylvania

, to develop new approaches to exhibition design, public programming, and communications, meant to enrich visitors' understanding of human history through its collection of more than 1 million objects.

Settlement Music School

, to respond to the evolving nature of today's learning styles by developing new

curricula

, teaching methods, and communications strategies that enhance learning and attract and retain students.
Photos available upon request.
View a full list of grantees at pcah.us/2017grants.