The Pew Center for Arts & Heritage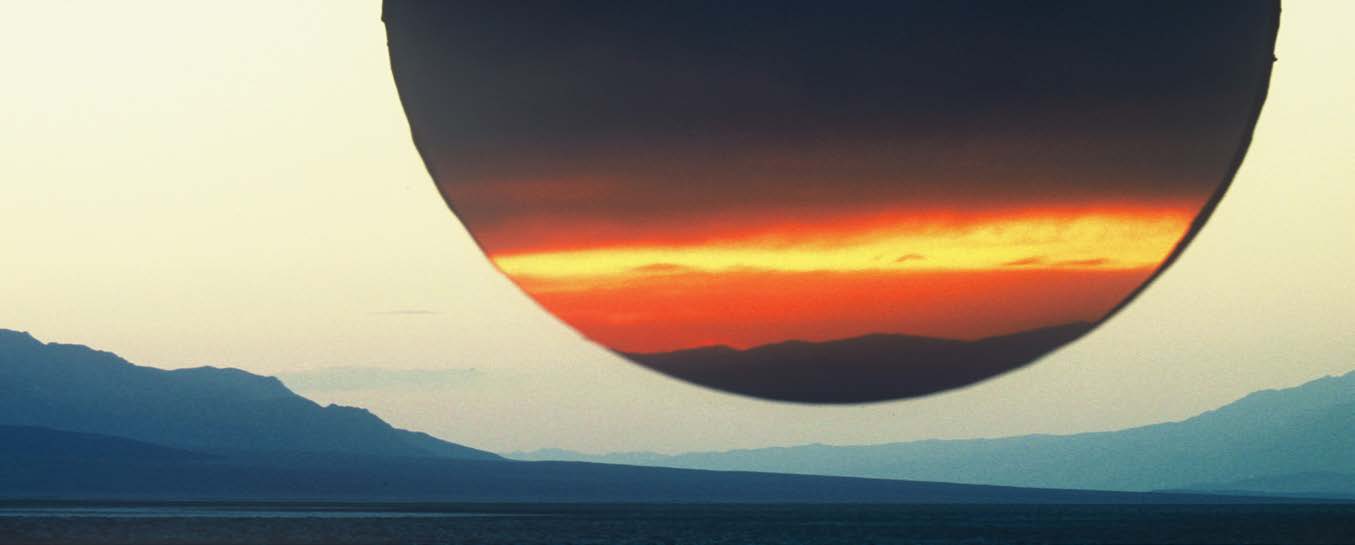 Tacita Dean's 26-minute film, JG, was inspired by her correspondence with British author J. G. Ballard regarding the connections between his short story, The Voices of Time (1960), and Robert Smithson's massive earthwork and film, Spiral Jetty (1970). JG was shot on location in the saline landscapes of Utah and Southern California using Dean's recently developed and patented system of aperture gate masking. Here she shares with us her thoughts about the film's making in advance of its international debut at Arcadia University Art Gallery.
"Treat it as a mystery that your film will solve."
—J. G. Ballard, in a letter to me, dated December 4, 2007
Although the ideas behind this project began over 15 years ago, it is important that the film was made now. I have learned to trust in this process of delay and retrieval.
It started with an off-the-cuff remark in New York in the summer of 1997. I was on my way to Utah and someone mentioned that maybe the Spiral Jetty had risen. At that moment, I remembered distinctly the art school lecture and the monochrome slide. Of course, I thought, Robert Smithson's Spiral Jetty is in Utah. Memory is best alerted by new circumstance: suddenly I saw the projected image of the Spiral Jetty in my mind's eye, emblematic and powerful. So I decided to try and find it.
Then, the Spiral Jetty felt mythical. The possibility that it might have an actual existing physical form seemed implausible. When I went looking for it, it was hard to find and kept its mystery close: an old-fashioned odyssey. Nowadays, there is a parking area and signposts, and Google Earth has allowed for the one unimaginable view of the artwork that would have defied even Smithson's atavistic expectations: God's view. Spiral Jetty has a new vista for the satellite generation. However, in 1997 the jetty had not risen and I never found it, but I returned from Rozel Point with something perhaps more important: pieces of salinated tumbleweed and unrequited desire.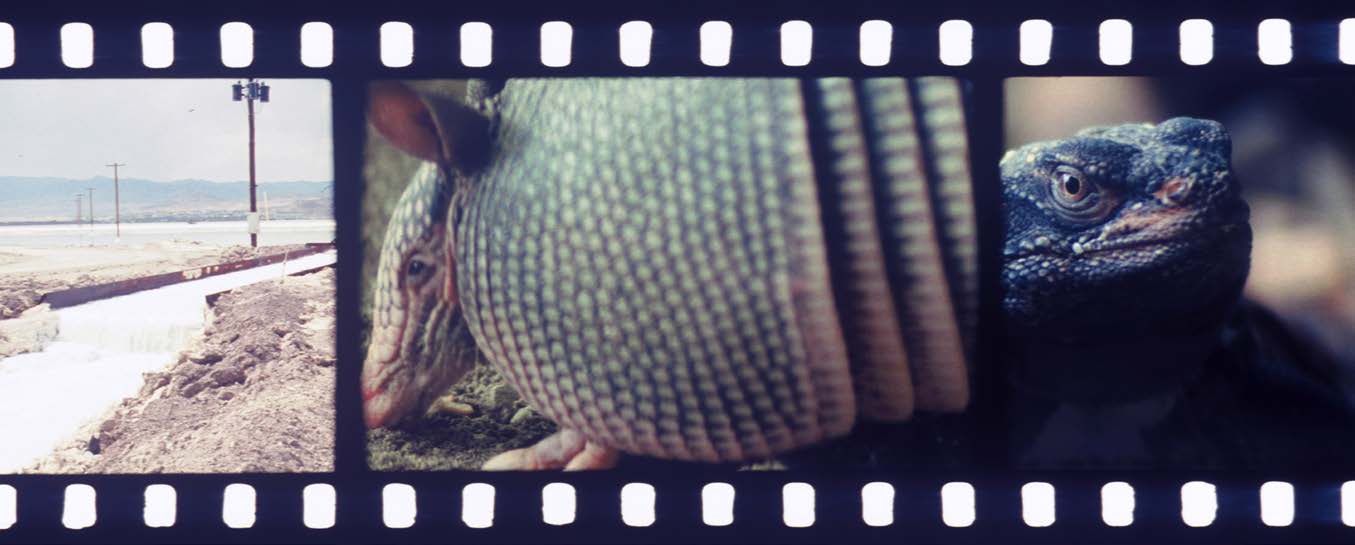 Fictionalizing my search for the Spiral Jetty on my return took me closer to it. Recognizing my salinated tumbleweed in the copy of Smithson's Collected Writings, which I had bought traveling home through New York, gave me the pilgrim's zeal as if for a splinter of the cross. Then once more, in that way that retrospection can make you join the dots, I realize that it was my trip out to Rozel Point that day that lead me, through friendship and circumstance, to J. G. Ballard.
That both Robert Smithson's Spiral Jetty and J. G. Ballard's "The Voices of Time" have at their center mandalas sculpted in the salt lakes and salt flats of primitive subterranean landscapes has only gathered meaning in the intervening years. Both works have an analog heart, not just because they were made or written when spooling and reeling were the means to record and transmit images and sound, but because their spiraling is analogous to time itself. Ballard proposed that it was a clock that berthed at Smithson's Spiral Jetty, which, he imagined, would have brought the gift of time to the Utah desert, whereas time is counting down inside the laboratories of his own fictional world.
While Smithson's jetty spiraled downward in the artist's imagination through layers of sedimentation and prehistory, in ancient repetition of a mythical whirlpool, coiling beneath the surface of the lake to the origins of time in the core of the earth below, the mandala in "The Voices of Time" is its virtual mirror, kaleidoscoping upwards into cosmic integration and the tail end of time.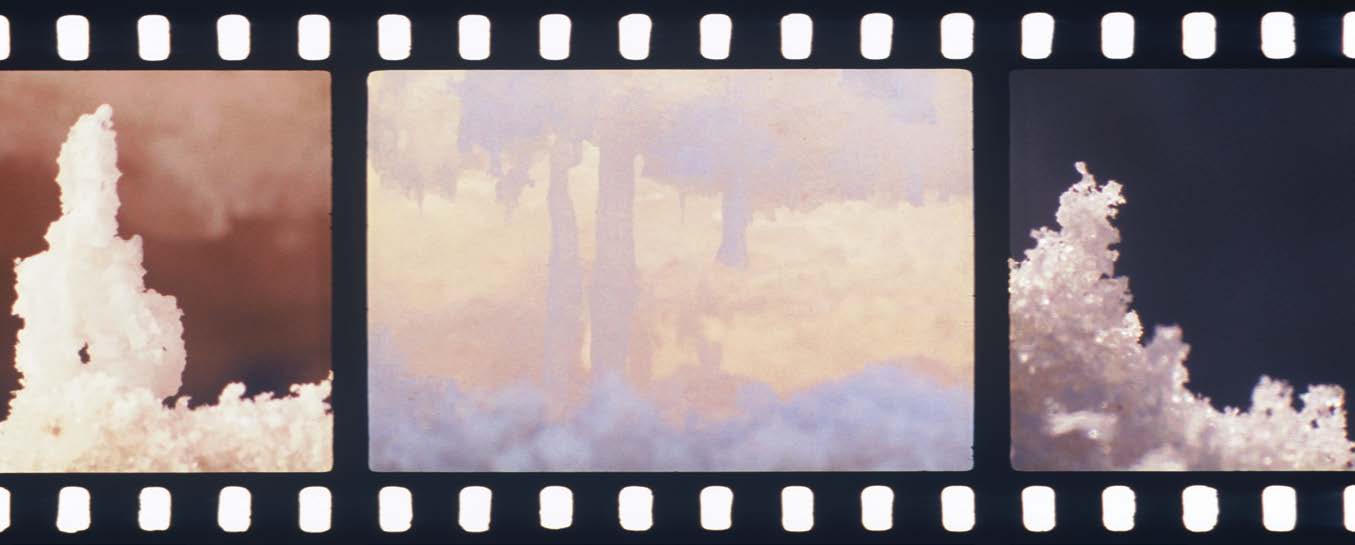 The spiral underwrites nature, which underwrites life in all forms. In looking for one in the cosmos, I found a reference to a spiral structure orbiting a giant red and dying star called R Sculptoris that will give us clues as to the end of our own sun's life. "We can 'walk along' the spiral and use it as a clock to see what happened when," a scientist is quoted as saying. Ballard was as much a prophet as he was a writer: his science fictional visions of the universe have become normal events for our planet. Perhaps Smithson was one too—both men confounding fiction, art and science into a complex reality we're only beginning to understand.
"It literally sees time," the main character, Powers says of an experiment on a sunflower in "The Voices of Time." So also does the spiral at the heart of all our biological, chemical and cosmological structures. As does, I realized as I worked at my cutting table, the indexical nature of film itself. "A film is a spiral made up of frames," Smithson wrote. JG needed to be made now because its medium and its form is the analog of the underlying equation of our universe, and it is breaking up and saying goodbye.
Tacita Dean: JG debuted at the Arcadia University Art Gallery in early 2013. The film was commissioned by the gallery and funded by The Pew Center for Arts & Heritage.