Interpreting History When the Record is Incomplete: Playwright Ain Gordon and the Historical Society of Pennsylvania
The Pew Center for Arts & Heritage
Interpreting History When the Record is Incomplete: Playwright Ain Gordon and the Historical Society of Pennsylvania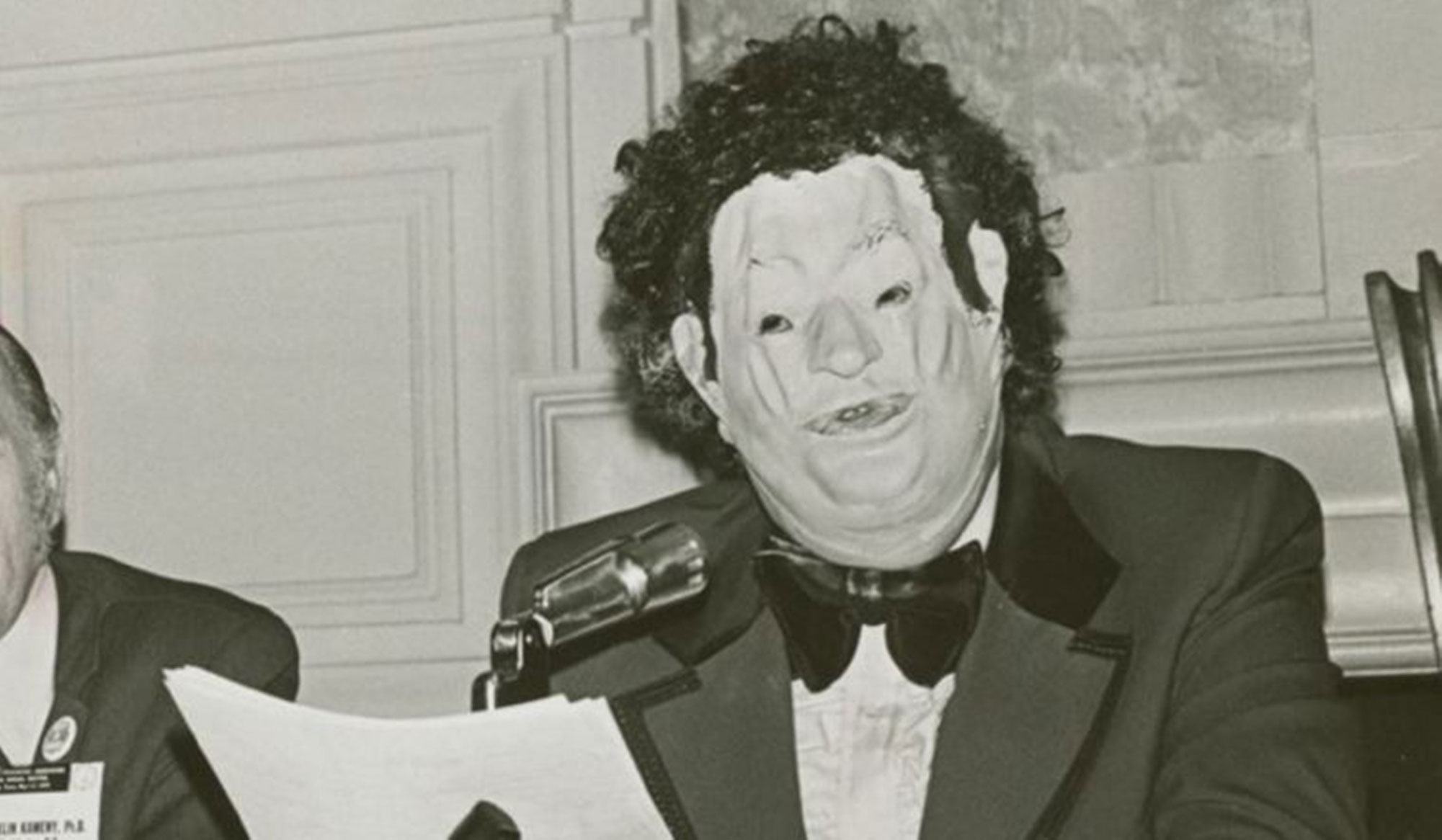 Over the last two years, Obie Award-winning playwright Ain Gordon has "embedded" himself in the Historical Society of Pennsylvania's (HSP) daily functions and its historic library and archive, in order to reflect on the processes of how history gets documented and preserved. Through the Center-funded project, An Artist Embedded in History, Gordon and HSP staff explored the intersections of history and contemporary life, and hosted a series of programs with visiting artists and scholars.
The culmination of this immersive project is 217 Boxes of Dr. Anonymous, a play by Gordon premiering May 5-7 at the Painted Bride Art Center. The work profiles the late Dr. John E. Fryer, a Temple University professor of psychiatry, known as "Dr. Anonymous," and a pioneer of the LGBT rights movement. Tickets are available online.>>
In advance of the premiere, we invited Gordon and Beth Twiss Houting, HSP's senior director of programs and services, to reflect on how this project has influenced their thinking and practices.
How can artists create stories out of incomplete historical pieces, and what responsibility to accuracy do you feel? Is there a greater truth that you are interested in conveying?
Ain Gordon: For me those questions are inextricable – they form my creative launch (and the occasional blockade). I source real lives for live theater. I am drawn to private figures who, for varied reasons, lurk at the margin of acknowledged public narrative. I look for those who have left enough trace to tantalize, but have been enough obscured to "offer" me permission to imagine. But, I also question how far "accuracy" reaches in what are, essentially, accounts of human action. That a human is may be a fact but how a human is – surely isn't. That a deed was done, or event transpired, may be a fact, but can the manifold perceptions, relevance, and personal cost resonating in orbit around such deeds/events be fully "factual," therefore verifiable, therefore accurate? For me, historical fragments are preposterously inspiring exactly because they can be re-interrogated in perpetuity.
In my work, incompleteness does not remove validity; it confers it. Yes, then all I have is my entirely quixotic instinct as to what may be true enough for my contemporary portrayal of an historic moment. I am especially drawn to moments that, for varied reasons, belong to individuals/groups/communities who needed to move under deep cover to then gain the power to step forward to visibility. How can I make theatrically visible a history comprised of necessary invisibility?
When the historical record is incomplete, how do you approach interpretation? How has Ain Gordon's presence at HSP changed the way you work and think about interpretation?
Beth Twiss Houting: As a trained historian, the short answer to the first question is 'very cautiously.' Written academic history often is peppered with phrases like 'might have,' 'it could be,' 'perhaps.' This passive language does not play well in public interpretation, such as exhibit labels or guided tours. Not only is it off-putting, but human nature demands more certainty. Was it this way, or not? When stewards of history do not provide that kind of certainty, I find that audience members often will assume answers they wish to hear. For example, we may not know definitively if George Washington slept in this house, but it is possible because his route passed by. Those people who believe strongly in Washington as our greatest president are apt to decide that that means he must have tarried here. Repetition of this interpretation of the story ends up making it true for many listeners—the logic being 'it makes sense,' coupled with 'everyone says so.' I find this challenge fascinating, and working with Ain has helped me think more consciously about how to deal with it in interpretation. Seeing how people are apt to draw conclusions in a vacuum forces us in the history field to share our process. Why is it that we do not know? Audiences may be interested to know what sorts of documentation does or does not exist.
In the past, I also have mulled the definition of history itself: Is history only fact? Working with Ain, and other speakers during the program series, has moved this thinking into a discussion with others from different disciplines. I often think of how the word 'history' includes our word 'story.' Stories (i.e., fiction) are allowed to portray a truth that is not based upon fact—yet in the Western European study of history we honor fact above all else. Why? When facts are embroidered because the record is incomplete, are we still dealing with truth?
One of my goals for 217 Boxes is for audiences to be so enthralled with the performance that they will want to know what is fact and what is fiction. Fact tells us how the world was; emotional truth connects us to past people. The continued challenge for me is how we accomplish those two aims—helping people to value the factual piece, while motivating their interest through the emotional piece.