The Pew Center for Arts & Heritage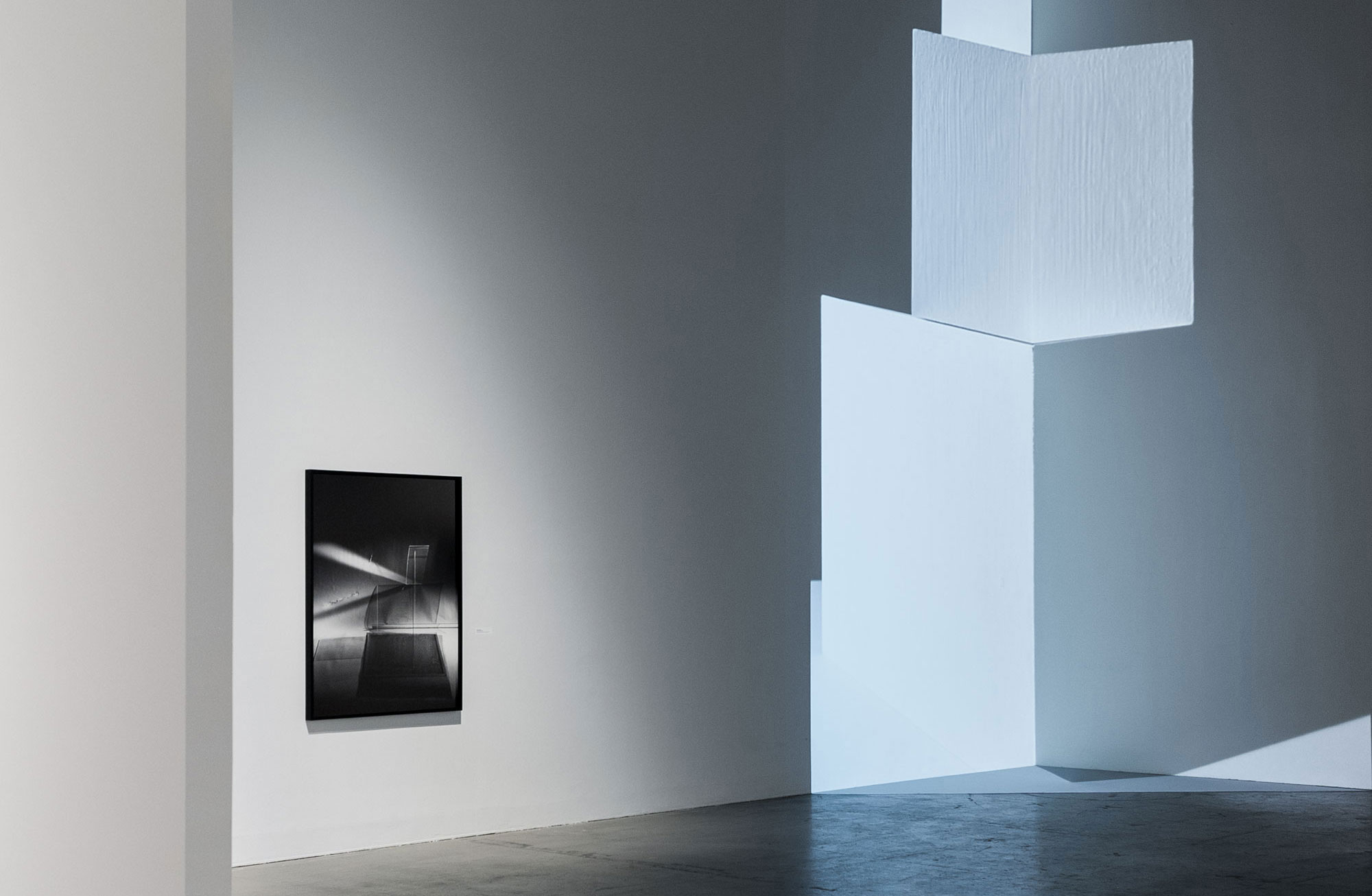 Late-career recognition is an underlying subject of Barbara Kasten: Stages. The first major survey of Kasten's work to date, organized by the Institute of Contemporary Art (ICA) at the University of Pennsylvania, positions Kasten as a leading light in the "present artistic moment." Given Kasten's age—she was born in 1936—the show begs several questions, such as, Who gets to be a contemporary artist? When? And why?
This spring, we approached several other artists who received heightened recognition later in life in an effort to understand how they see their own contemporaneity, with contributions by Barkley L. Hendricks and Peter Saul.
In the short interview that follows, we speak to postmodern dance pioneer Anna Halprin about her introduction to dance, various turning points in her artistic career, and the importance of creating dance that responds to pressing social and political issues. "Radicalism is key to being a contemporary artist," Halprin says. "What interests me is an art that is connected to life, where the social, political, spiritual, and aesthetic threads are all interwoven in a real way."
Halprin is currently collaborating with artist Janine Antoni and dance artist Stephen Petronio in Ally, a Center-funded project to be presented by the Fabric Workshop and Museum in 2016.

How do you see your work in relationship to what might be called "the contemporary"?
My work has never fit easily into categories of "modern" or "postmodern" or even "contemporary" dance. For me, whether or not it fits isn't the question. The questions are: Why am I dancing? Can dance make a difference?
I remember at age five watching my grandfather praying at shul. He would jump up and down with great energy and joy, throwing his arms into the air as if he were possessed by some higher spirit. With his white hair and long, white beard he looked like God to me, so I thought God must be a dancer. This experience gave me the image of dance as something special, and inspired me to spend my life looking for a dance that would mean as much to me and others as my grandfather's dance meant to him.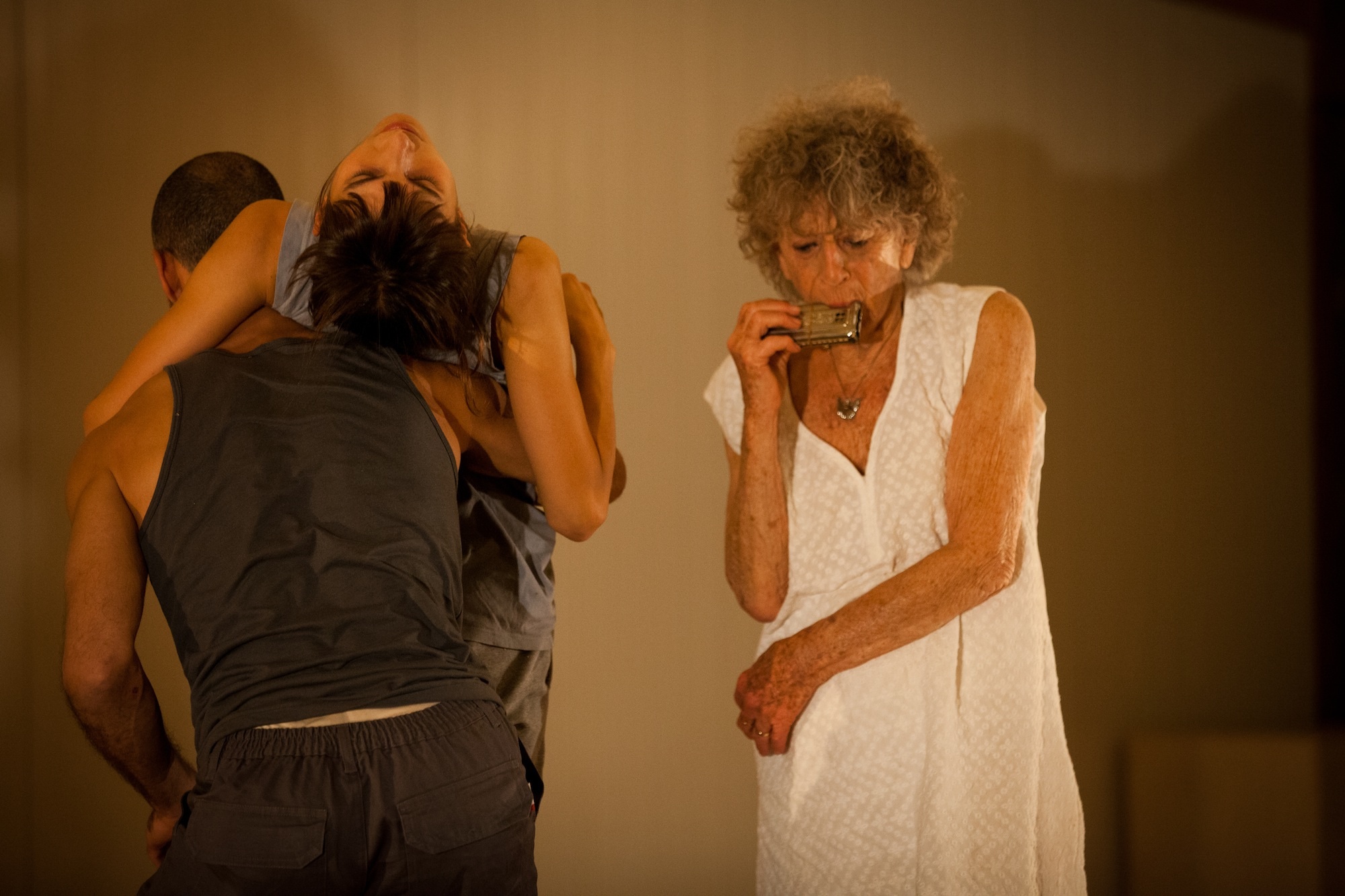 Well, you don't necessarily need to be in dialogue with "the contemporary" for that.
Well, as a teenager, I was devastated when I didn't get into Bennington, considered the best college for contemporary dance at the time. But that turned out to be lucky because I ended up at the University of Wisconsin, where Margaret H'Doubler taught me a different, kinesthetic approach to movement that wasn't based on imitating someone else's personal style. And at Wisconsin I met my husband, Lawrence Halprin, whose creativity as a landscape architect deeply influenced my own.
After World War II, we settled in the Bay Area. That distanced me from the dance world in New York, but in a good way. San Francisco didn't have an established dance scene, and that gave me the freedom to discover a new kind of dance art. My husband built me an outdoor dance deck nestled in a redwood grove at the foot of Mount Tamalpais, which did away with the traditional proscenium arch and invited a collaboration with the natural surroundings. Artists from a variety of fields gathered there—musicians, poets, filmmakers, painters, and actors. We were all questioning what art could be. As a dancer, I realized that my body was my instrument and that my body contained every possibility of every other art form; it contained the visual, the musical, drama, poetry, and the written word. I began to incorporate all these possibilities into my work. It became multidisciplinary.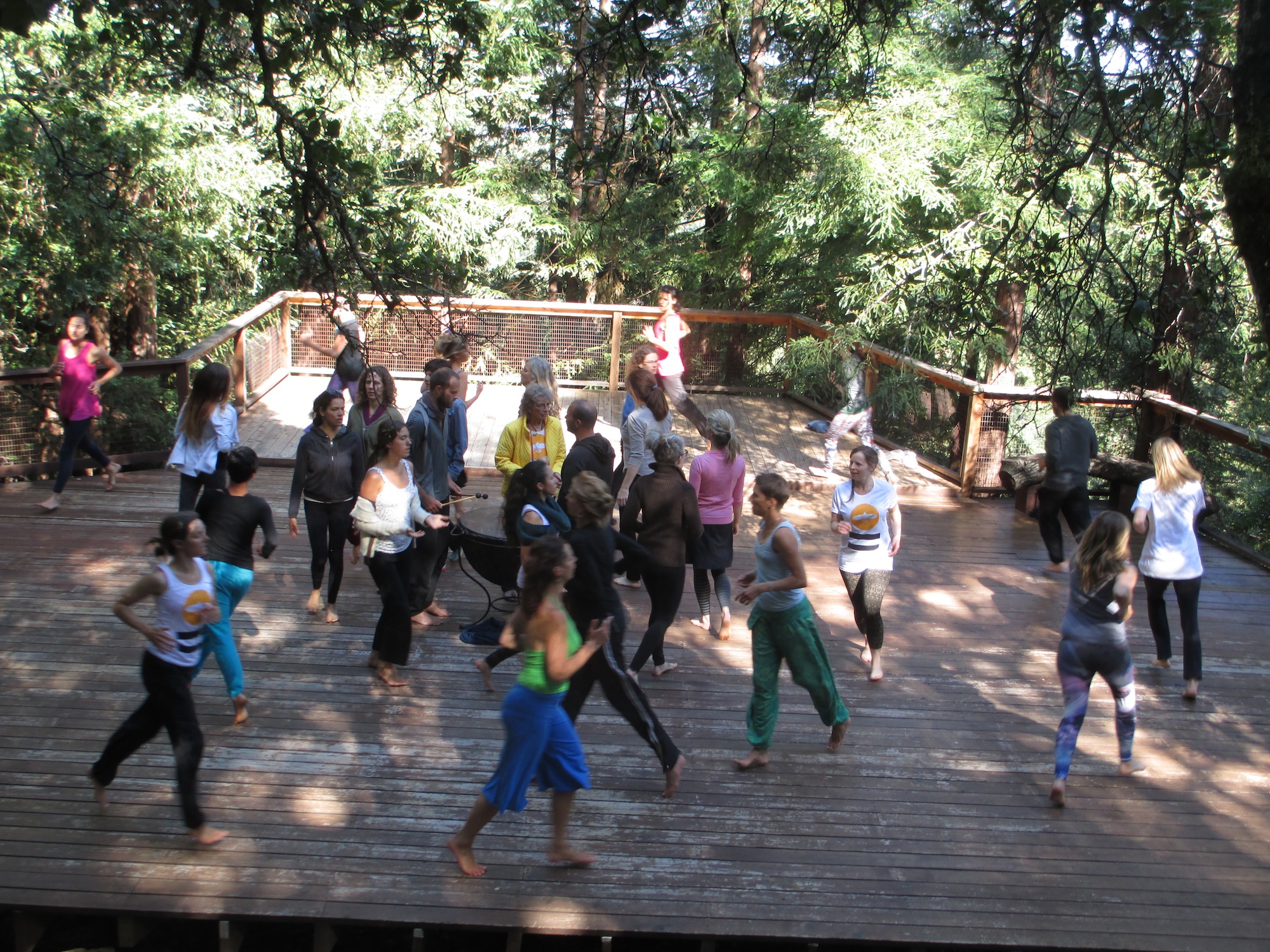 So, rejection and distance led you to the development of a very distinct approach.
There have been so many turning points in my life that have thrown me in different directions, leading me outside traditional dance boundaries.
Would you give us another example?
Back then, in California, a new form of humanistic psychology was taking hold, and I began working with the gestalt therapist Fritz Perls. He made me feel comfortable working with feelings in movement.
So many different people I've encountered in my life have enriched me and allowed me to incorporate ideas that I never would have thought of myself.
Another turning point came in the 1970s, following a health scare.
For many years I was off the radar in the dance world and not taken seriously. But I trusted what I was doing was art. Then, in 1972, in my early 50s, I was stricken with cancer. It was enlightenment at gunpoint, pushing me to rethink my relationship to dance and explore its connection to healing. Before my cancer, I used my life to create art, but afterward I used my art to have an impact on life. What mattered was no longer who I was but what I could do for others.
Nonetheless, I have always addressed social issues with dance. In response to the Watts riots, for example, I led an all-black and an all-white group to create a performance together. But after my cancer I was less interested in performance as an art event. Instead, I wanted to apply what I had learned about healing myself to other people and large communities, including dancers and non-dancers alike. I began working directly with an AIDS group, at a time when physical contact was feared, and with patients at a cancer facility.
Perhaps being "contemporary" for you is not first and foremost about having a relationship to the most so-called advanced artwork within one's discipline, but rather emergent ideas in other fields or pressing social concerns.
To me, radicalism is key to being a contemporary artist. That involves responding to what's going on in the world. It's not just me, me, me. As I reach the age of 95, I think more and more about the role of elders in other cultures. They teach the young, heal the sick, care for the land, hold rituals, speak with the ancestors, and maintain the family.
What interests me is an art that is connected to life, where the social, political, spiritual, and aesthetic threads are all interwoven in a real way. What inspires me about dance, specifically, is its power to teach, inspire, heal, and transform. I want to make dances that grow out of lived experience, allowing my art to deepen my life and my life to expand my art.