Fellows Friday: Q&A with Poet Yolanda Wisher
The Pew Center for Arts & Heritage
Fellows Friday: Q&A with Poet Yolanda Wisher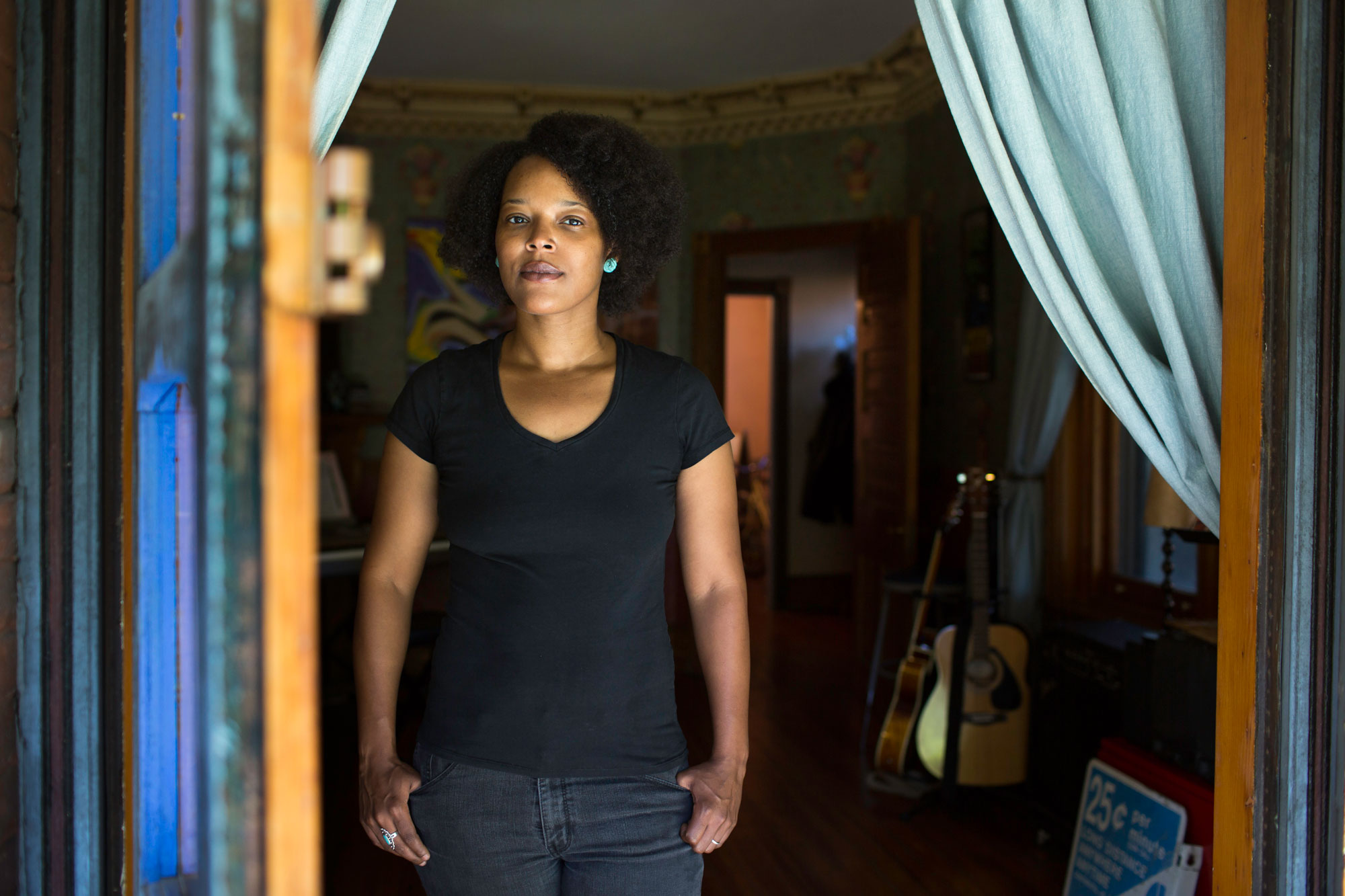 Our "Fellows Friday" series focuses on the artistic lives of our Pew Fellows: their aspirations, influences, and creative challenges.
This week, we speak to poet Yolanda Wisher (2015), who merges the personal and the political, writing for both artistic and community-oriented pursuits. The founder and director of the Germantown Poetry Festival, Wisher is the author of Monk Eats an Afro (2014), and a Founding Cultural Agent for the US Department of Arts and Culture. She is currently participating in Historic Germantown's Center-funded project, Elephants on the Avenue: Race, Class and Community, through a series of interpretive community workshops and conversations around history, race, and class in Philadelphia.
How did you become an artist? Is there a particular experience that drove you to this choice?
When I was eight years old, I was walking to school in the morning, and I started composing a rhyming poem in my head. When I got to school, I couldn't wait to scribble the poem down on a cafeteria napkin. I think I became a poet that day.
Why do you choose to work and live in Philadelphia? In your experience, what makes this art scene distinctive?
I like that being an artist in Philadelphia is often synonymous with being an activist, organizer, cultural worker. Philly artists can't just be artists, it seems. We also want to be superheroes and agents of social change. There's a sense of community here, and you can find your place, your artistic kinfolk, within it.
What music are you listening to and/or which books are on your bedside table?
I'm listening to D'Angelo, John Coltrane, Ibeyi, Valerie June, Gregory Porter, and Erykah Badu. On my bedside table there's Clarice Lispector's Complete Stories, In the Spirit of Crazy Horse by Peter Matthiessen, Blues Ideology and Afro-American Literature by Houston A. Baker, Jr., A, B, C: Three Short Novels by Samuel R. Delany, and Making Comics by Scott McCloud.
As the founder and director of the Germantown Poetry Festival, you are dedicated to poetry as a performative, public act, capable of producing environmental and social change. What do you strive to convey with your work?
I strive to convey the energy and force of language, its luxuriousness and its power to move people on the inside and outside. And its power to heal and to create safe, intimate spaces. I strive to hold joyful, bold, and open spaces with my words that others can freely inhabit and grow within.
What single ethical consideration most impacts the decisions you make as an artist?
I want my poems, my creative work, to be of use. [The late poet and activist] Muriel Rukeyser said that in school we are taught to treat poetry as precious, not taught how to use it. As a writer, educator, and performer, I'm always engaged in my own "poetics of use"—trying to figure out how to be fully present and relevant as an artist in the world.
Whose opinion about your work do you respect most?
My partner: He knows when I'm truth-telling or dodging or wavering. My son: He knows a lot of the words to my poems and songs. And my mom, too, (and previously my great aunts before they passed on) because usually if my folks can't understand it, can't dig it, it's probably not worth it.
What is your biggest motivator as an artist? What is your biggest fear?
My biggest motivators are my ancestors, many of whom, like Toni Morrison's character Sula, were "artists without art forms." They encouraged me to "use my gift," to live without regret, and to have something to say and not shut up about it. My biggest fears? Probably not having any fear. Or not writing it all down. Or getting it all out.
Do you think about your legacy and, if so, how does your thinking about it affect your practice?
When my son was born six years ago, I started thinking about my legacy as what I wanted to leave behind for him. Not just poems or songs. His birth encouraged me to start searching for details of my family's history so that I could give him the answers I had always been searching for. Yeah, I definitely want to leave something behind, a trail for my descendants to follow back to themselves.