Fellows Friday: Q&A with Michael Djupstrom
The Pew Center for Arts & Heritage
Fellows Friday: Q&A with Michael Djupstrom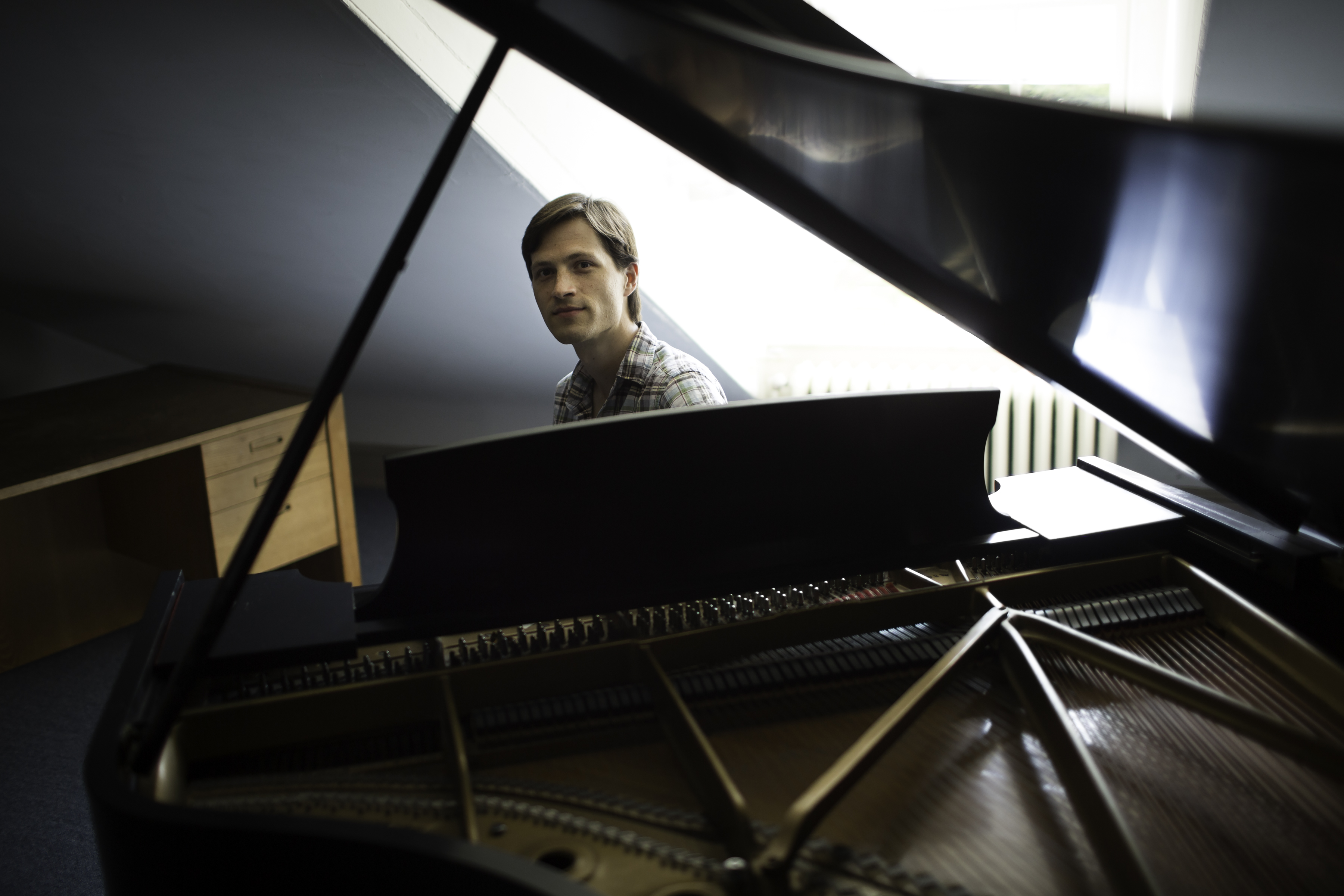 As part of our "Fellows Friday" series, we focus on the artistic lives of our Pew Fellows: their aspirations, influences, and creative challenges. Visit us each Friday to meet a new Pew Fellow and to learn more about his or her artistic practice.
This week, we speak to classical music composer and pianist Michael Djupstrom, who seeks to connect with audiences by bridging traditional and contemporary styles of musical expression. He has been honored with numerous awards, including the Delius International Composition Prize, the Maurice Gardner Award, and the Academie musicale de Villecroze Prize.
What images or things keep you company in the space where you work?
Next to the piles of scores and manuscript paper on top of the piano, there is a vaguely extraterrestrial-appearing stuffed animal I found in the basement of a Tokyo thrift store, a Mata Ortiz vase, two Langenscheidt "Lilliput" dictionaries (1.5 x 2 inches each), an origami flower given to me by a stranger on a train somewhere in Italy, and a hand-sculpted glass spider made by Wesley Fleming.
Which artist would you most like to have dinner with, from any time in history?
George Enescu, Romanian violinist, pianist, and composer (1881–1955).
If you could collaborate with anyone alive today (someone you don't know personally), who would it be?
Author Isabel Allende. An opera libretto? Songs? A ballet scenario?
What could you imagine doing if you didn't do what you do?
Perhaps being a travel writer. I love studying languages and exploring unfamiliar places.