Fellows Friday: Q&A with Kinan Abou-afach
The Pew Center for Arts & Heritage
Fellows Friday: Q&A with Kinan Abou-afach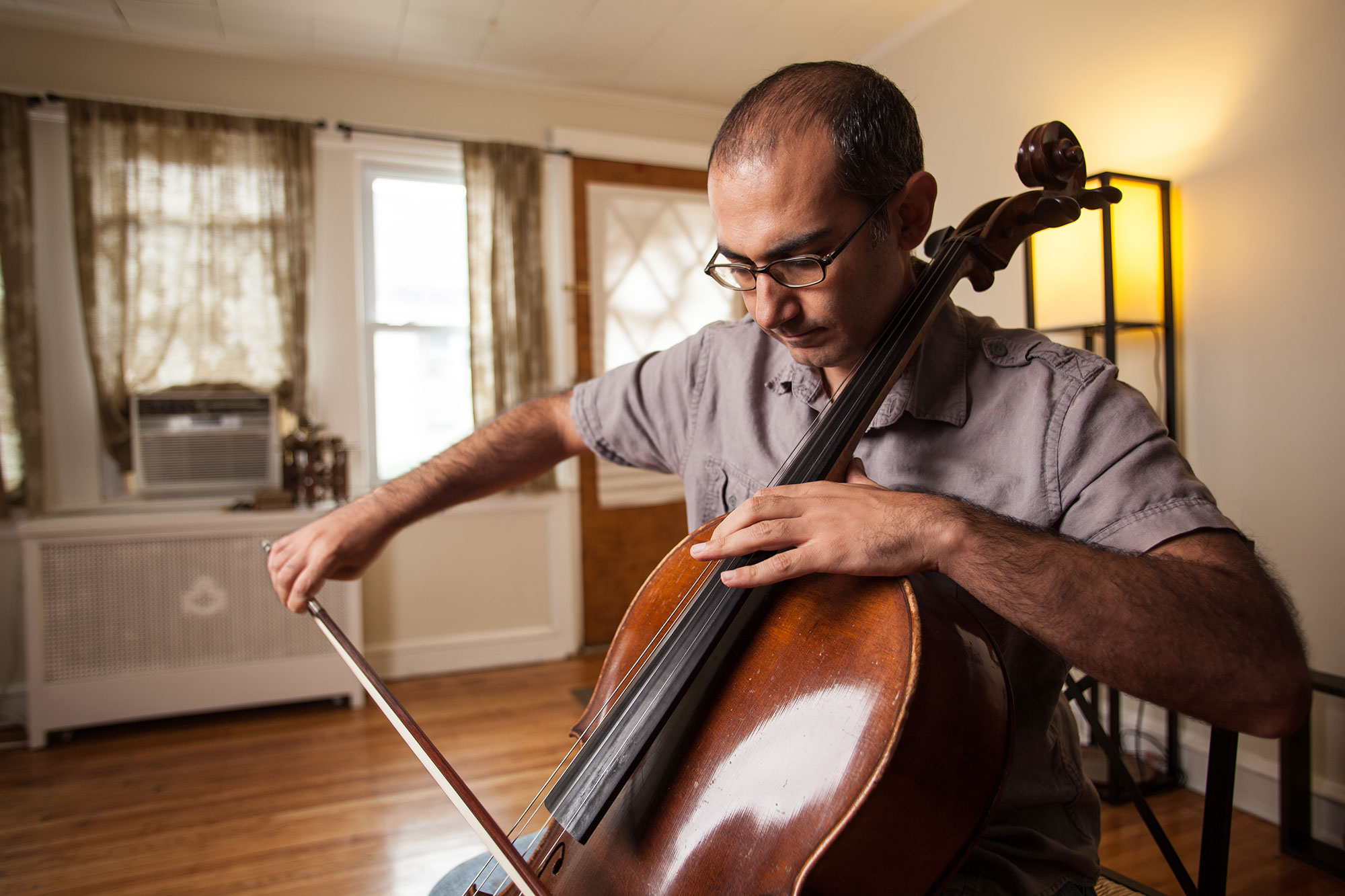 As part of our "Fellows Friday" web feature, we focus on the artistic lives of our Pew Fellows: their aspirations, influences, and creative challenges. This week, we speak to 2013 Pew Fellow Kinan Abou-afach, a cellist, composer, and classical Arab musician born in Damascus, Syria, who performs extensively with Philadelphia Arabic cultural organization Al-Bustan Seeds of Culture.
What do you most daydream about when you are working?
Fishing. Syria.
When did you know you were going to be an artist?
Relatively early. My parents were heavily involved in the arts scene in Damascus. I was exposed to a circle of "grown-up" musicians, artists, and filmmakers, which gave me an idea of what the "artist life" looks like. The support I had from my parents made the choice easier.
If you could collaborate with anyone alive today (someone you don't know personally), who would it be?
The wise Keith Jarrett. Every note he plays is pure philosophy.
What could you imagine doing if you didn't do what you do?
I would've been a painter.