Fellows Friday: Q&A with Joy Feasley
The Pew Center for Arts & Heritage
Fellows Friday: Q&A with Joy Feasley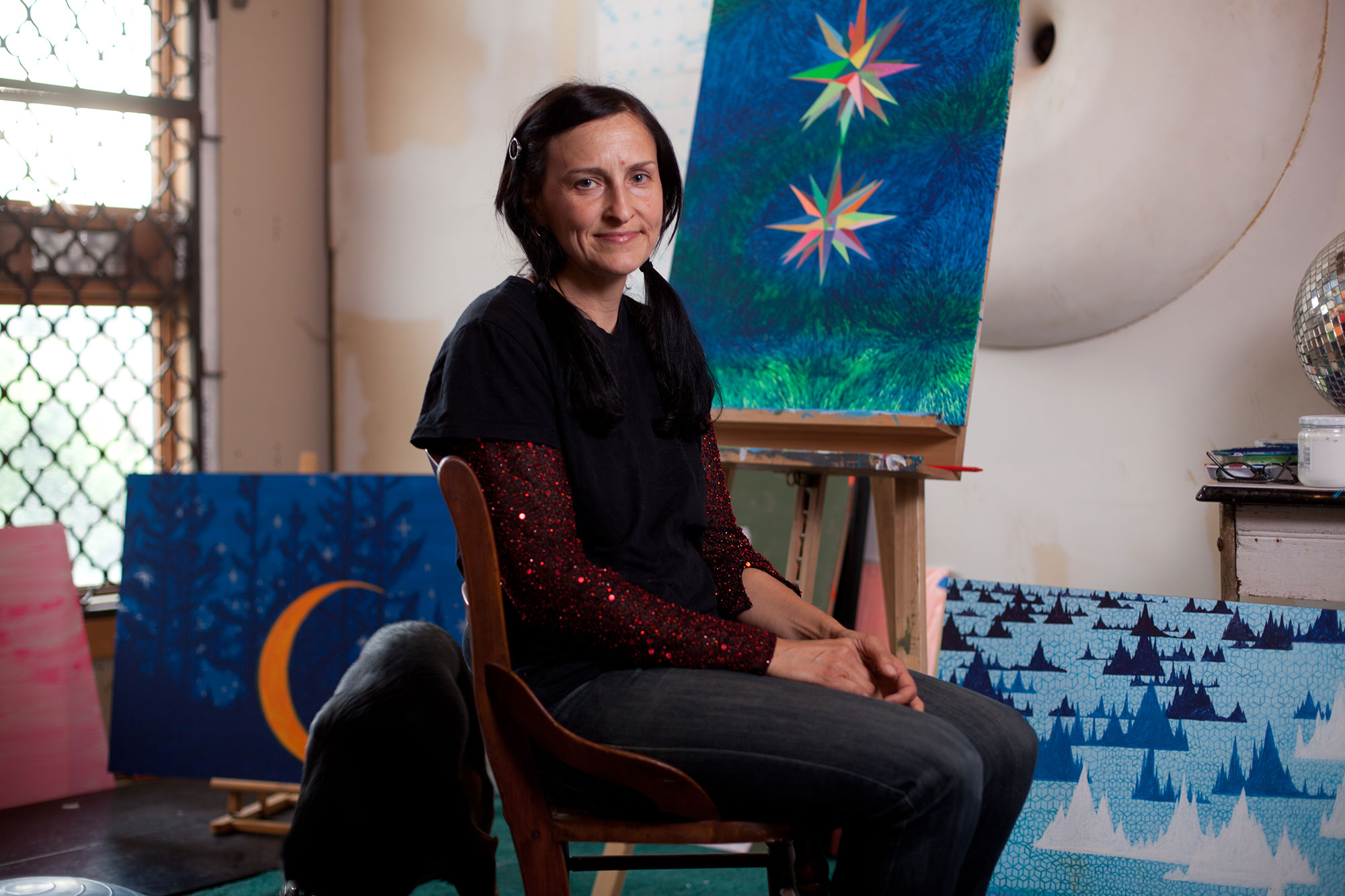 As part of our "Fellows Friday" web feature, we focus on the artistic lives of our Pew Fellows: their aspirations, influences, and creative challenges. This week, we speak to 2011 Pew Fellow Joy Feasley, a self-described "landscape painter" whose work tends to be small-scale and intimate—supernatural scenes painted in rich, saturated colors that result in a hybrid of abstract and figurative art.
What could you imagine doing if you didn't do what you do?
I sometimes paint the things I think I could be doing. A lighthouse keeper, lookout in a fire tower. I wonder if I would be good at divining. I am good at finding four-leaf clovers.
What images or things keep you company in the space where you work?
Color charts, a planisphere, binoculars, and a photograph of my Rottweiler, Fanny, swimming in Echo Lake, Mount Desert, Maine.
How does residing in this region contribute to your artistic practice?
There is a collaborative spirit in Philadelphia. When someone has an exhibition, we say, "What can we do to help?" Museums such as the Fabric Workshop and Museum, and cooperative galleries like Vox Populi, encourage experimentation and have created a communal laboratory for art.
What is your favorite title of an art work?
"I'll Be Your Mirror" by the Velvet Underground, and hence the title of Nan Goldin's book of photographs.
If you could live with only one piece of art, what would it be?
The Garden of Earthly Delights by Hieronymous Bosch. I could look at that painting forever and see something new every day.