Fellows Friday: Q&A with Hafez Javier Kotain
The Pew Center for Arts & Heritage
Fellows Friday: Q&A with Hafez Javier Kotain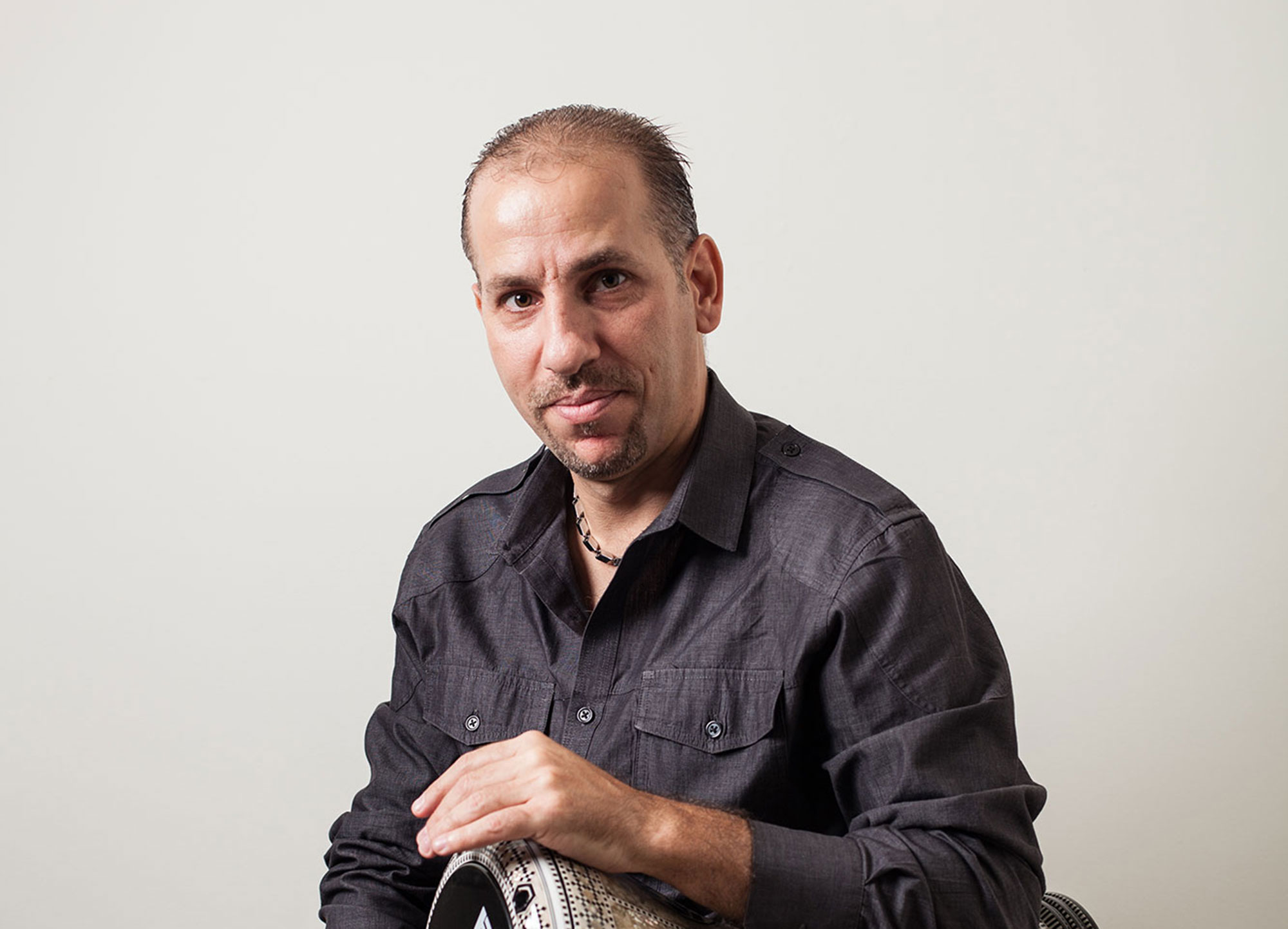 As part of our new "Fellows Friday" web feature, we focus on the artistic lives of our Pew Fellows: their aspirations, influences, and creative challenges. This week, we speak to 2013 Pew Fellow Hafez Javier Kotain, a percussionist and educator fluent in Arab and Latin rhythms. Born in Venezuela, Kotain works with various Philadelphia-area nonprofit cultural organizations to teach others about his musical traditions.
When did you know you were going to be an artist?
When I stepped onto a stage for the first time at the age of nine.
If you could collaborate with anyone alive today (someone you don't know personally), who would it be?
Indian tabla player, composer, and percussionist Zakir Hussain.
Do you think about your legacy and, if so, how does your thinking about it affect your practice?
Thinking about my legacy helps me focus on practicing, learning, and teaching more people about Arab percussion and what I do as a professional percussionist. This is made possible by my work with Al-Bustan Seeds of Culture and Intercultural Journeys.
What images or things keep you company in the space where you work?
The voice of my deceased brother, as well as his picture in my wallet.