Fellows Friday: Q&A with Frank Sherlock
The Pew Center for Arts & Heritage
Fellows Friday: Q&A with Frank Sherlock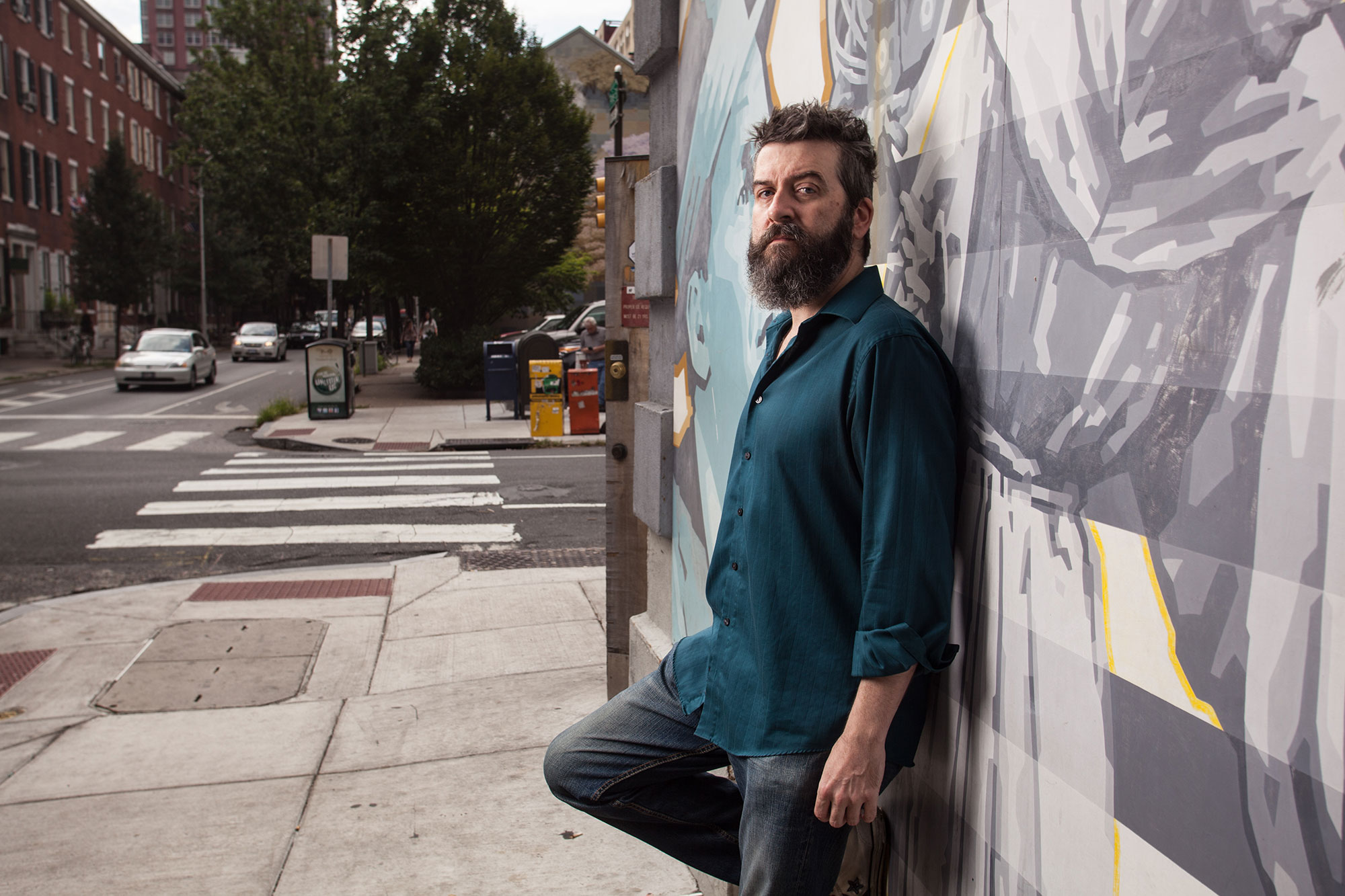 As part of our new "Fellows Friday" web feature, we focus on the artistic lives of our Pew Fellows: their aspirations, influences, and creative challenges. This week, we speak to 2013 Pew Fellow and Philadelphia's newly designated poet laureate, Frank Sherlock, author of the new chapbook Neighbor Ballads and the forthcoming Space Between These Lines Not Dedicated, to be published this year by ixnay press.
What music are you listening to? Which books are on your bedside table?
I am very much in a sound of Philadelphia state of mind lately, so there's a lot of Gamble and Huff going on. I also like to listen to Wild Flag before I leave the house. Currently the books that I keep reaching for are Expect Anything Fear Nothing: The Situationist Movement in Scandinavia and Elsewhere, and Every Goodbye Ain't Gone: An Anthology of Innovative Poetry by African Americans.
If you could collaborate with anyone alive today (someone you don't know personally), who would it be?
I would love to work with The Roots on a Philadelphia-based project. I can also envision a collaboration with Yoko Ono. I taught her work to young people a few years back, and co-founded the YDL (Yoko Defense League): "a de-centered organization that defends Ono from late-McCarthyites and neo-McCartneyites." Jeremy Deller has already collaborated with me, he just didn't know it at the time.
What images or things keep you company in the space where you work?
I'm kept company by a framed photo of Rufus Harley (the world's first jazz bagpiper), a statue of Maria Quitéria, a citrine crystal given to me by [2011 Pew Fellow] CAConrad, and a pack of Pal's Lounge matches in detritus that now shimmers gold—a talisman from my late-night New Orleans headquarters.
When did you know you were going to be an artist?
Once I saw Yevgeny Yevtushenko read at the University of Pennsylvania, I knew that I wanted to be a poet. Then I went to my second poetry reading and couldn't help but think, "What the hell is this?" But it was too late.
Listen to Sherlock discuss his poet laureate position with Marty Moss-Coane on WHYY's Radio Times March 5, 2014 program >