Fellows Friday: Q&A with Dan Murphy
The Pew Center for Arts & Heritage
Fellows Friday: Q&A with Dan Murphy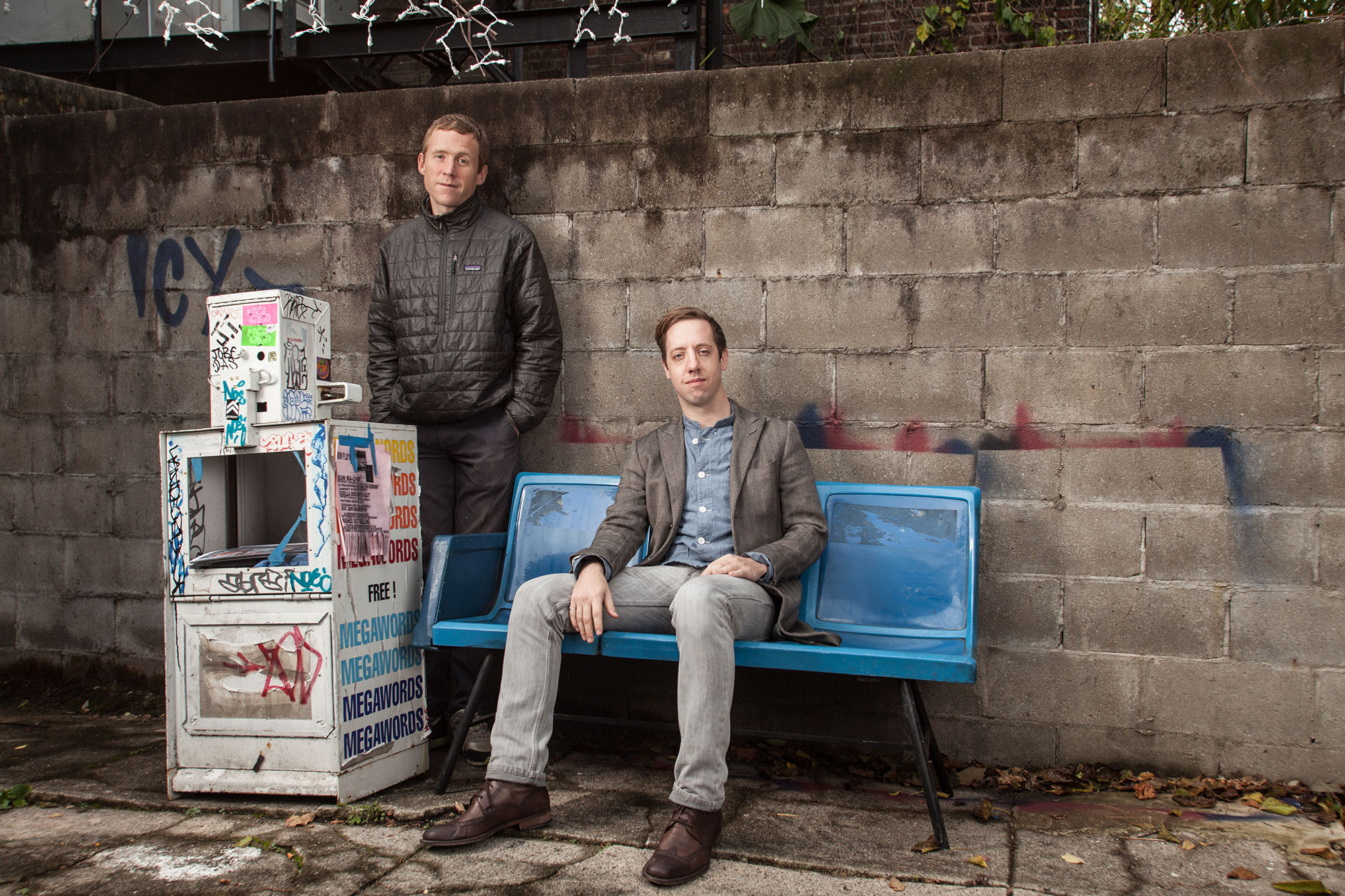 As part of our "Fellows Friday" web feature, we focus on the artistic lives of our Pew Fellows: their aspirations, influences, and creative challenges. This week, we speak to 2012 Pew Fellow Dan Murphy, who makes up one half of the artist duo Megawords, along with Anthony Smyrski. Megawords is well known throughout Philadelphia for installations that are equal parts gathering space, artist studio, and storefront. In recent years, Murphy and Smyrski have worked with major cultural institutions such as Creative Time in New York City and the Philadelphia Museum of Art.
What images or things keep you company in the space where you work?
I have lots of small clippings, pages, and stickers that really help to inspire me and establish my current direction. For example, I've got a picture of John Cardiel—he's a professional skateboarder who got paralyzed and was told he would never walk again, and now he can skate, ride a bike, and walk. I have a picture of Swami Prabhupada. He came to America in his late sixties with nothing and died 12 years later after circling the globe 14 times and opening over 100 Hare Krishna temples worldwide. I have a drawing by Alexis Ross; he's an artist from Los Angeles with some of the best style around. I have other things, too, like pictures of friends that have passed away, necklaces, beads, cassettes, etc.
If you could live with only one piece of art, what would it be?
A small Margaret Kilgallen drawing would be a wonderful thing to live with.
What could you imagine doing if you didn't do what you do?
Something with food. I'm actually considering it. I see positive things happening within the food community and I think I have some ideas and energy to offer.
Do you think about your legacy and, if so, how does your thinking about it affect your practice?
I don't think about my legacy at all. Planning one's image or legacy is a setup for disaster, in my opinion. Disappointment can only come from expectation.