Fellows Friday: Q&A with Catie Rosemurgy
The Pew Center for Arts & Heritage
Fellows Friday: Q&A with Catie Rosemurgy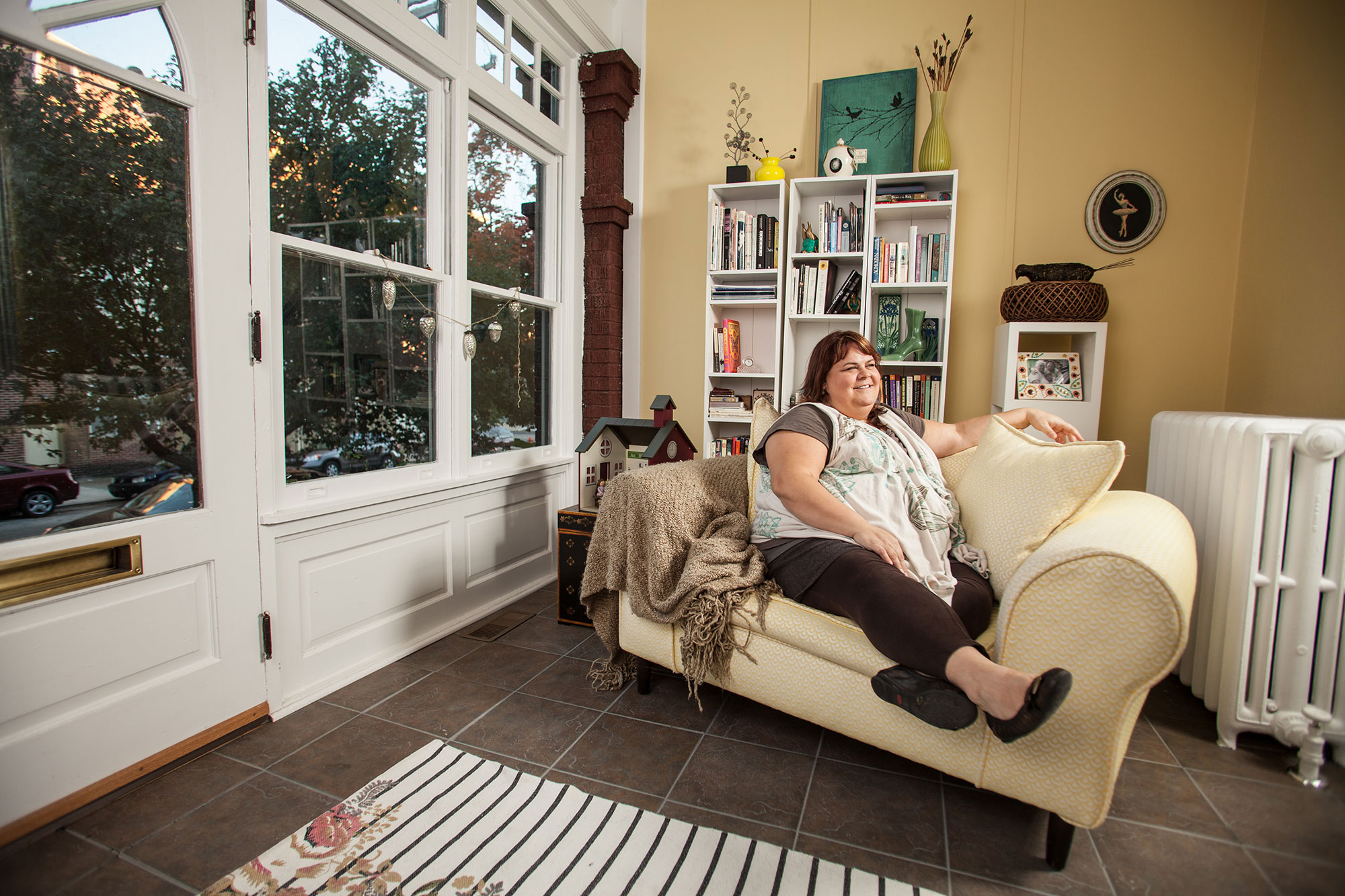 As part of our "Fellows Friday" feature, we focus on the artistic lives of our Pew Fellows: their aspirations, influences, and creative challenges.
This week, we speak to poet Catie Rosemurgy, whose wry and sharply imagined poems investigate the layered natures of identity, history, and narrative. Rosemurgy's poetry collections include The Stranger Manual (2010) and My Favorite Apocalypse (2001). Her current work-in-progress is a collection of poetry and prose that explores the back story of a fictional town called Gold River, tentatively titled The Small Museum of Our Burning.
What could you imagine doing if you didn't do what you do?
I'm amazed by the risks of live, collaborative performance. Writing poetry can be solitary in a way, though in another way all the poems I've ever loved are right there with me. But theater and dance bring real, autonomous bodies into direct and dynamic relationships. The moment of creation is visible, audible. I love the idea of art insisting on the present moment and on the physical proximity of conception and audience.
When did you know you were going to be an artist?
I knew from a pretty early age—grade school?—that I enjoyed writing. I didn't think of it as "writing" though, but as putting words together into phrases that seemed worth remembering or, rather, into phrases that seemed to be a way of remembering. In junior high I had a heart-shaped page-a-day calendar, and I wrote a line or sentence or phrase on each day as it passed. I would look through previous months and a certain combination of words would bring back a few vivid sensations from even the most uneventful day. It seemed I had discovered a way of living, even briefly, from more than one vantage point. It never occurred to me to stop writing after that.
If you could live with only one piece of art, what would it be?
The Complete Poems and Letters of John Keats, the boxset of HBO's Deadwood, and a boxset of all the Rolling Stones albums through 1978. Please do not make me choose between them.
Which artist would you most like to have dinner with, from any time in history?
John Keats, but I've always wondered why anyone thinks this would be fun. How nerve-racking. But if I could bring antibiotics with me it would be worth it.
If you could collaborate with anyone alive today (someone you don't know personally), who would it be?
Catherine Irwin and Janet Bean of [the Kentucky-based band] Freakwater. In a perfect world, when I finish my current project, Freakwater's perfect songs would start playing in the background whenever someone opened up the book.