Fellows Friday: Q&A with CAConrad
The Pew Center for Arts & Heritage
Fellows Friday: Q&A with CAConrad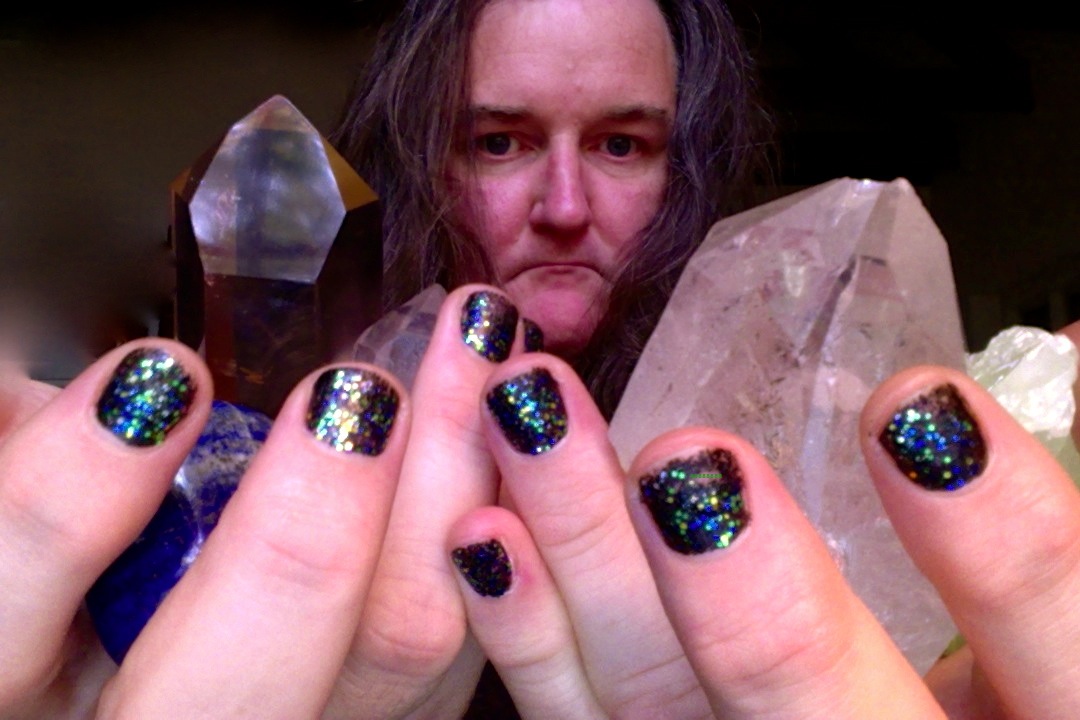 As part of our "Fellows Friday" web feature, we focus on the artistic lives of our Pew Fellows: their aspirations, influences, and creative challenges. This week, we speak to 2011 Pew Fellow and prolific poet CAConrad, well known for poetry collections such as A Beautiful Marsupial Afternoon (Wave Books, 2012), The Book of Frank (Chax Press, 2009 and Wave Books, 2010), and The City Real & Imagined, co-authored with 2013 Pew Fellow Frank Sherlock (Factory School, 2010). His latest book, ECODEVIANCE: (Soma)tics for the Future Wilderness, will be published by Wave Books on September 9, with a launch party at Philadelphia's L'Etage on Sunday, September 7. Click here to learn more about Conrad's latest project, "PACE the Nation."
Which artist would you most like to have dinner with, from any time in history?
An artist from the future named Agnes. I have no interest in going back into time when women, people of color, and queer people had lives that were unendurable, regardless of whatever art was being made. I want to go forward and in no other direction. I'd like to meet Agnes, please, and I'm excited to meet her. I can't wait!
How does residing in this region contribute to your artistic practice?
I've been writing poetry in Philadelphia since the mid-1980s so the answer is that I am a Philadelphia poet. The city has shaped me: taught me to love, taught me to fight, taught me the kind of anger a poet needs in order to approach the world with courage. Thirty years is a lot of change and growth. I've seen hundreds of artists over the last three decades stop creating art, and it's not because they wanted to stop; it's because the world we live in is designed to destroy artists. Philadelphia is a city where artists can still create art and community without being completely digested by the greed of commerce and the filth and conspiracy of politics. Philadelphia is the city of "Otherly Love," as I wrote with my friend Frank Sherlock in our book The City Real & Imagined, which we wrote while walking through these streets, generous with both kindness and toughness. This city is not for the timid. Philadelphia holds my pen with me every time I get to writing and I wouldn't have it any other way. Philadelphia has ALWAYS been my home in a thousand different ways before it's been an apartment.
If you could collaborate with anyone alive today (someone you don't know personally), who would it be?
I want to write some poems with the President of the United States, to apologize together for the millions of lives we rip to shreds with bullets, bombs, and drones. Three children die of war-related injuries every single day in Afghanistan. Then I want to write poems with him in the broken streets of Philadelphia and Detroit. I want to write poems with him where the magic of Occupy Wall Street happened, before it was beaten into submission. I want him to know that THIS generation got it right! THEN I want to write poems with him in the hills of Tennessee where my boyfriend Mark (aka Earth) was murdered. To this day, the police have written off his death as a suicide because they can't be bothered to investigate a hate crime. No one but the president will do.
What are the primary vehicles you use to support your practice—what makes it possible?
When The Pew Center for Arts & Heritage partnered me and other 2011 fellows with the people of Creative Capital, the structure and energy of money was introduced to me properly, for the first time. In a mere few days, this wise group of people showed me how to move out of the mindset of settling for solvency and into a life where I could thrive through my poetry. Being a poet didn't mean I had to necessarily work odd, brutally efficient, small jobs to be writing on the side. They taught me to strike out where the money was; to negotiate fees from universities and how to make money rather than spend money on a book tour. As a result of applying Creative Capital's techniques, I have been extending my writing life well beyond the initial grant money. These lessons have changed my life.