Excavating Real Estate: Alan W. Moore on The Real Estate Show (1980)
The Pew Center for Arts & Heritage
Excavating Real Estate: Alan W. Moore on The Real Estate Show (1980)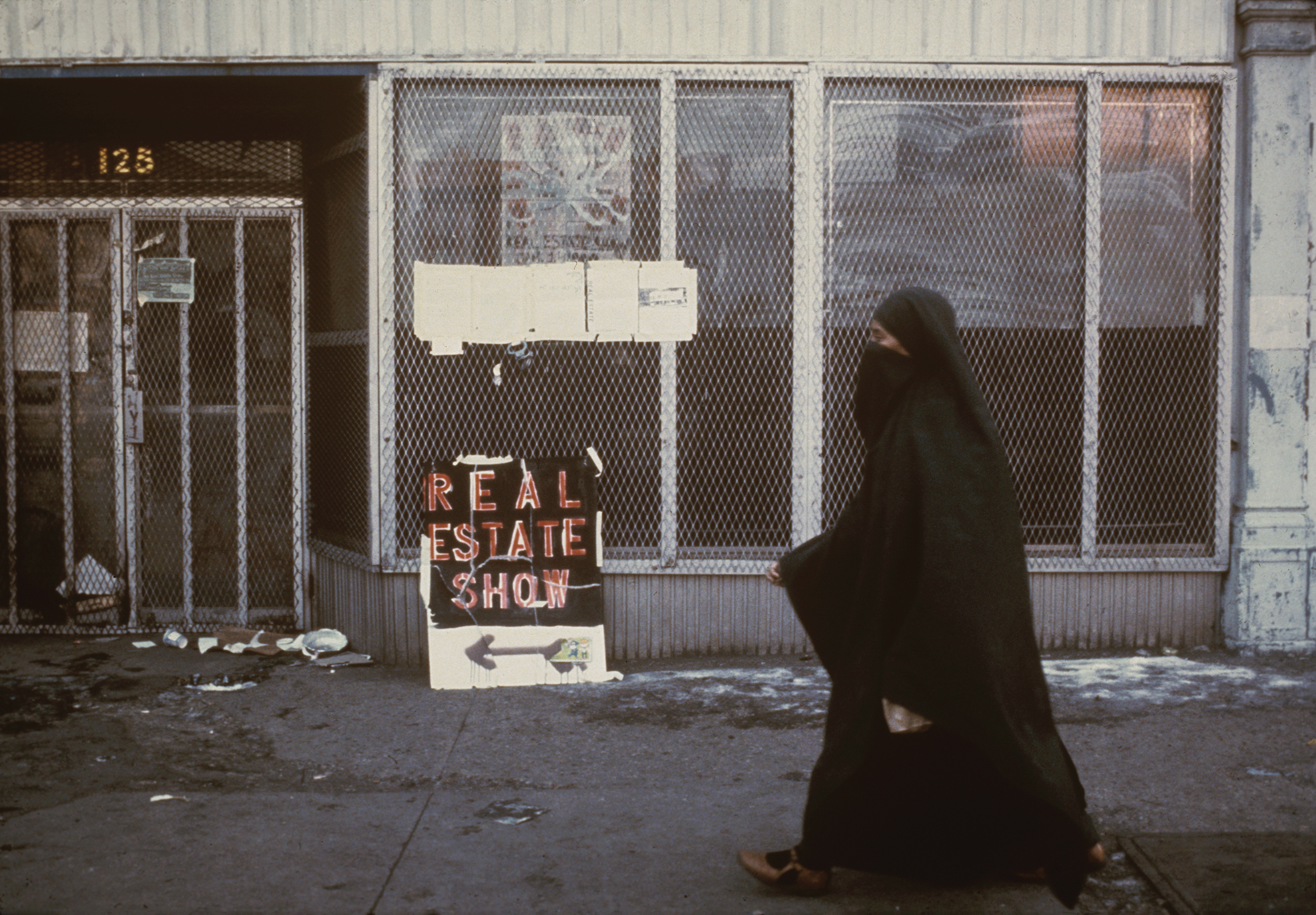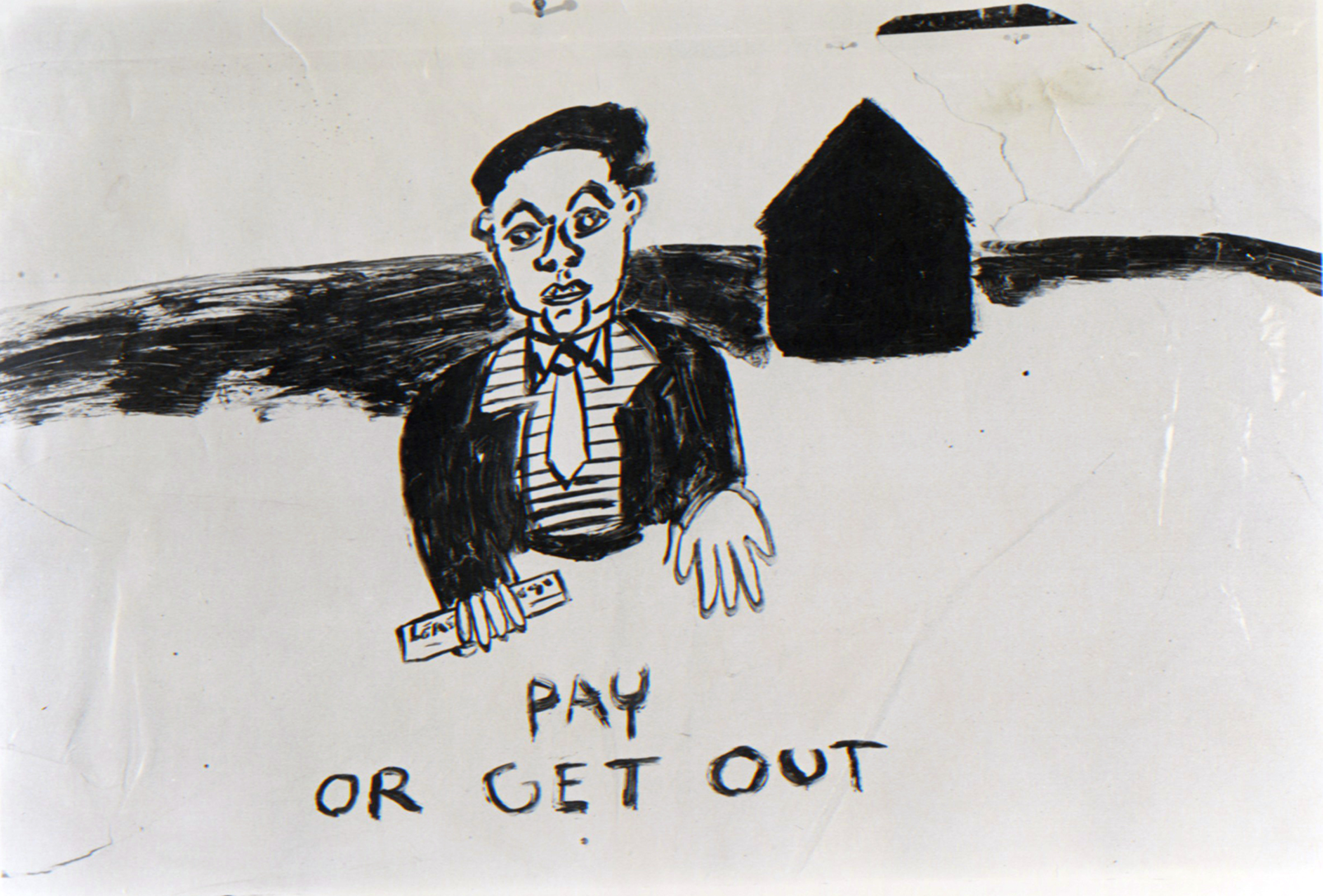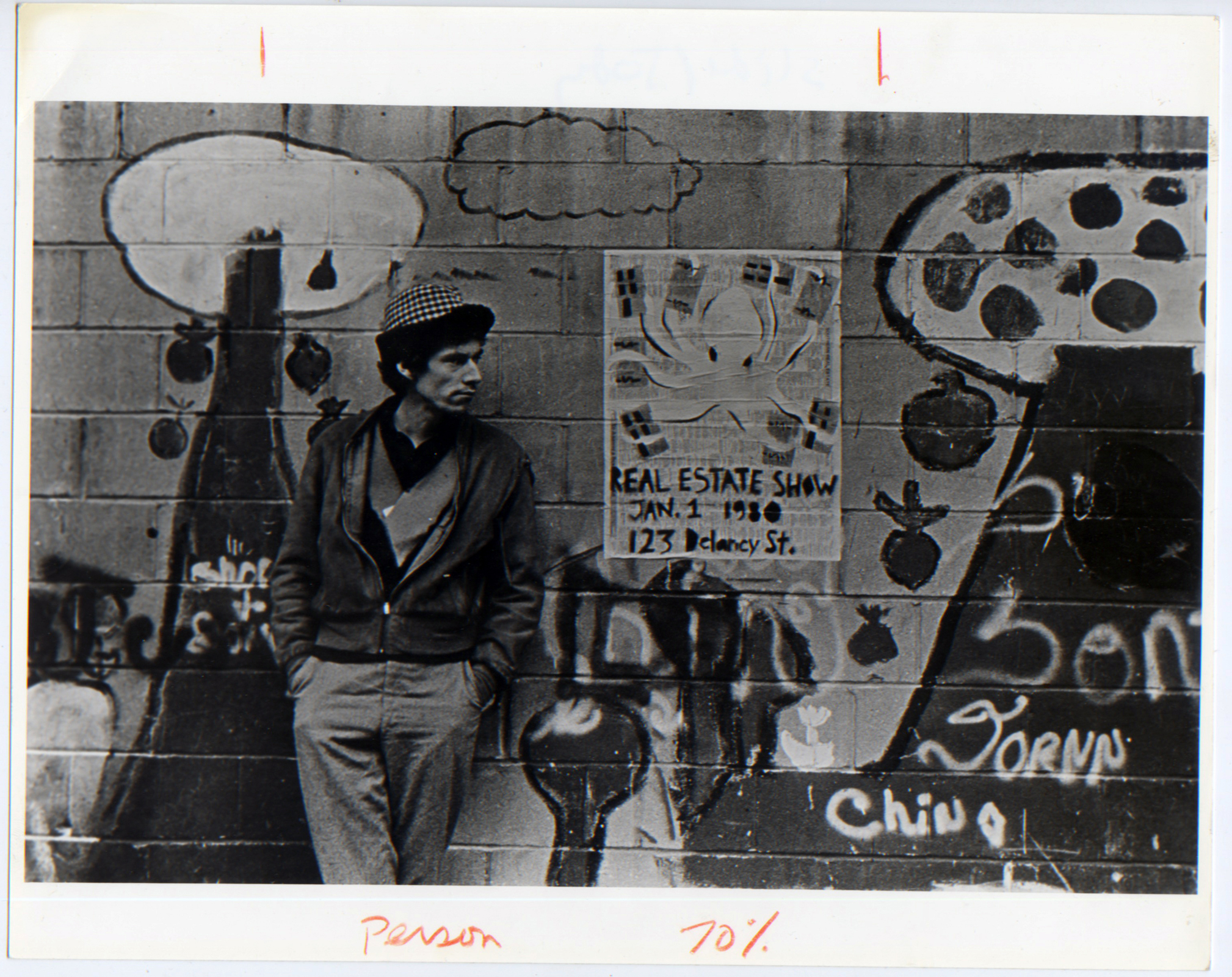 Exhibitions are a form of temporarily claiming space. You can think of them as generally benevolent and short-lived occupations. Curators and artists move in, set up, commune, invite visitors, and then wait for something to happen. With any luck, their mere presence will provoke a response. People will come and look and leave. They will tell others, who will also come and look and leave. In time, the community—maybe even the world—will begin to behave a little differently.
In 1980, a group of artist-activists entered an abandoned building on Manhattan's Lower East Side and staged an exhibition on gentrification and property ownership. The occupation lasted little more than a day before the police shut it down. During that brief time, Joseph Beuys came, looked, and left, and so did a handful of others—neighbors, city officials, reporters—and this bold flash of an exhibition is today remembered as one of the most significant art events of its era.
In 2011, at the time of Occupy Wall Street, the Center commissioned an essay by one of the instigators of The Real Estate Show, Alan W. Moore, as part of a series of writings on innovative exhibition practices. An excerpt of his essay can be found below and the full text can be downloaded at the bottom of this post. This posting coincides with the openings of three new exhibitions on the Lower East Side, all dedicated to The Real Estate Show.
From the essay:
After the show was installed, we held a "preopening" reception. This turned out to be the only period of time when the show was open. Numerous neighborhood people wandered in to look, and some chatted with the artists. A gang of children came rushing in. They ended up playing in a pile of cardboard we had pushed to the back, singing and posing for the video cameras carried by Mitch Corber (black-and-white) and Matthew Geller (color). When we returned the next day, the show had been closed down. It had been torn apart, and the storefront was locked up again. This was the beginning of the next phase of The Real Estate Show, a collaboration with the Department of Housing Preservation and Development of the City of New York.
In our somewhat vague, emerging intention to found a community-information center after the exhibition was organized, Peter Fend was inarguably the most serious and cogent among us. He wrote a letter to the architectural magazine Skyline stating, "Artists organizing The Real Estate Show want the community as a group to be aware of what has happened to them and what has been planned by others for them. They want the community to see visions of their future, to have a say in what actually occurs, to help each other in realizing a future far better than what only certain bureaucracies have been able to build in recent years." For me, The Real Estate Show was almost a stunt. It was a car-crash art show, carefully planned and tactically successful. The Real Estate Show was different in kind from all other Colab projects. It was an action first and a show second. The organization of both the action and the show was fully collective every step of the way, with different people playing key roles at each step of the process. It was a classic transgressive action—a provocation and a response, playing out together in an intricate dance toward an indeterminate result. Over the years, the example of the initial action—an occupation by a collective of artists—would resonate with the later cadres of cultural activists who worked at ABC No Rio and with our friends in Europe.
Thinking about The Real Estate Show now means thinking about occupation, which has once again become a focal tactic in the 2011 wave of global rebellions. The key feeling I long held on to from The Real Estate Show was the incredible air of freedom we breathed as we began to install the show. We were experiencing, as J. Martin Pedersen writes in his essay on the philosophy of property, "the process of revolution—of stepping into our power-to, right here and now…to organize our social relations with regards to things." At the time, we hadn't overthought it. As Nicholas Mirzoeff wrote in his 2011 essay on the Occupy Wall Street movement, "Occupy theory is what you do as you occupy." It arises directly out of praxis, as people come together. What is real? Presence: being there, in the place. As Father Daniel Berrigan said as he demonstrated in Zuccotti Park near Wall Street on June 8, 2012, "We are here to restore the reality of real estate."
Download the full essay (PDF) >
THE REAL ESTATE SHOW WAS THEN: 1980
On view at:
James Fuentes, New York City
Cuchifritos at Essex Market, New York City
ABC NO RIO, New York City