Culture Shock on the Stage: Pig Iron's Alex Torra on Performing Zero Cost House in Japan
The Pew Center for Arts & Heritage
Culture Shock on the Stage: Pig Iron's Alex Torra on Performing Zero Cost House in Japan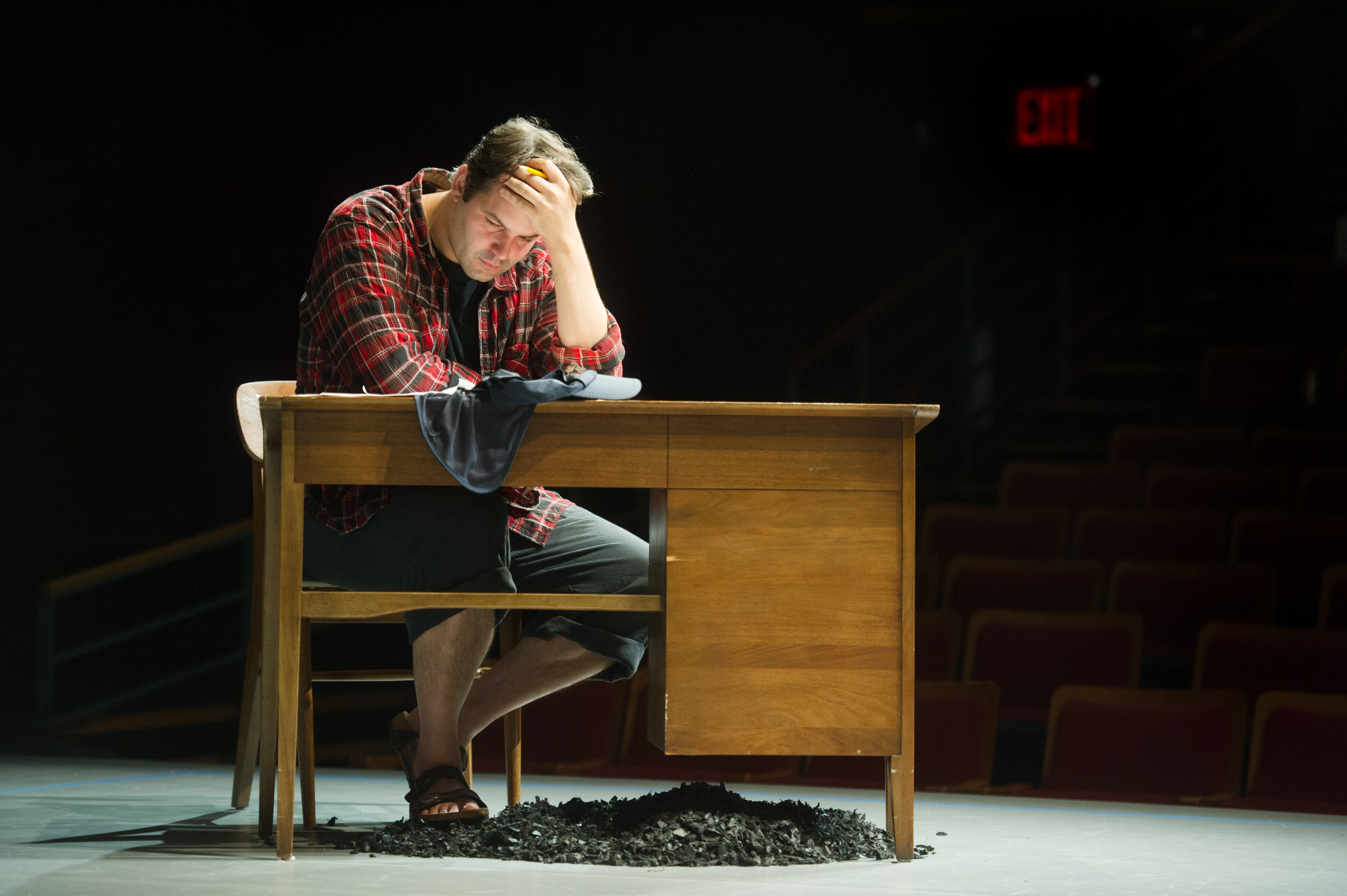 Meaning depends on context. We know that, and yet many of us cling to the idea that every artistic expression is grounded in its own intrinsic, inviolable truth. When a work of ours—a play, an exhibition, whatever—travels to another country, we're reminded of just how relative meaning really is.
Pig Iron Theatre Company recently had such an experience. After Co-artistic Director Dan Rothenberg directed a New York production of Enjoy, a translated script by Japanese playwright Toshiki Okada, Pig Iron commissioned Okada to write a play for their Philadelphia-based company. The challenges presented by writing and acting this play were unprecedented for both the playwright and Pig Iron. Okada came to the States. The cast visited Japan. The Japanese suffered an earthquake and a tsunami. Zero Cost House was born.
Following the world premiere of the play at the 2012 FringeArts Festival and tours to Washington, Sarasota, and New York, the cast traveled back to Japan to perform Zero Cost House for its first Japanese audience. Below, cast member Alex Torra talks with Murph Henderson, Program Specialist in Performance, about the experience of performing for Japanese audience members, some of whom tweeted praise for the show.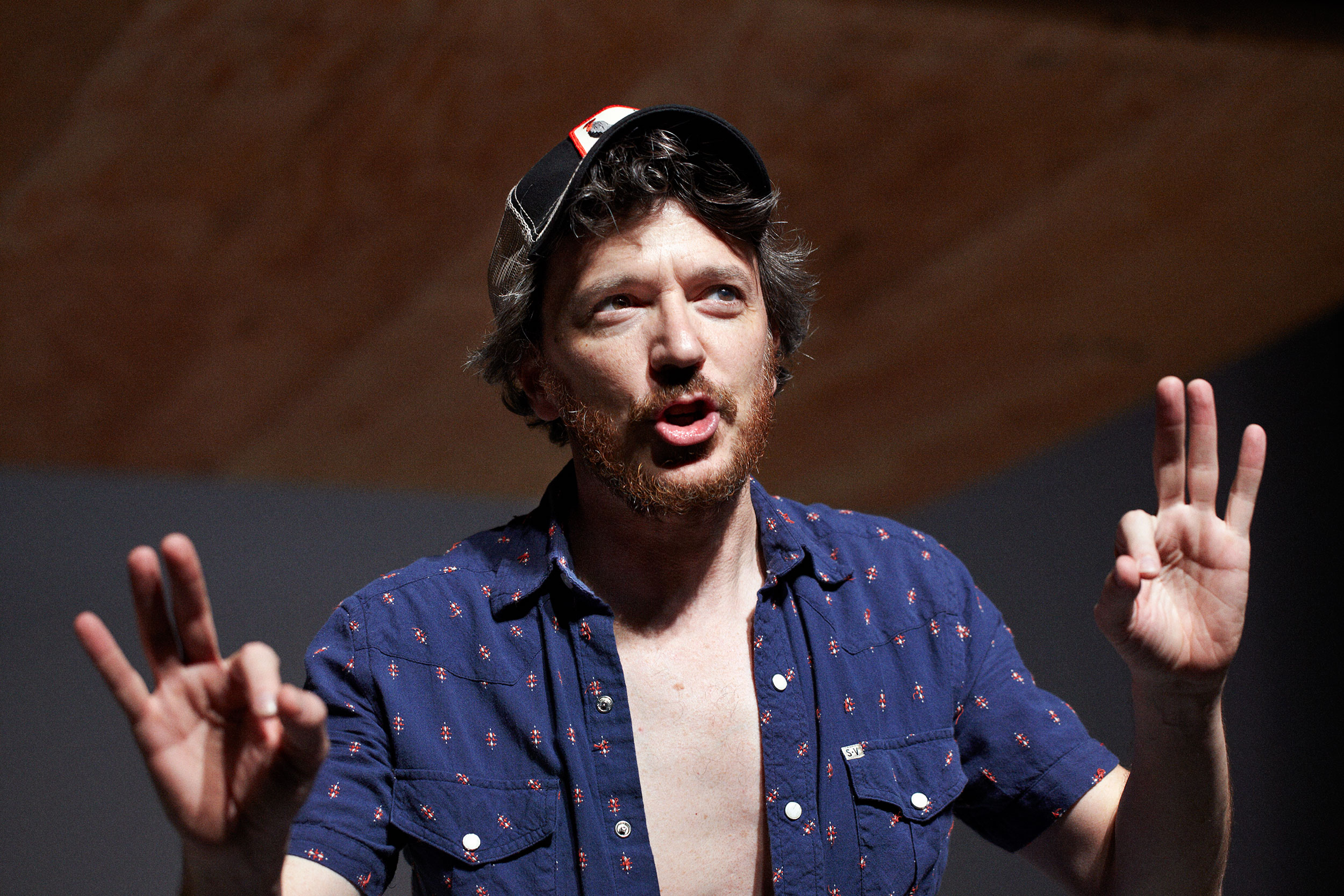 Loved those tweets!
Weren't they great? In Philadelphia, Sarasota, and New York we could have thorough conversations with people about the show, but in Japan, the language barrier and the complexity of the issues made conversation hard. The tweets consist of diverse responses to the show, in the same way, I imagine, as there are diverse responses among the Japanese to the events of March 11, 2011 [the day of the earthquake and tsunami]. You can see how some people responded to the play as entertainment, and others saw it as a social or political commentary.
In Philly, a lot of folks responded to the radical, Thoreau, back-to-nature themes, and the temptation to step away from the world in order to carve out your own thinking about work and life. In Sarasota, audiences responded to the experimental quality of the show; it was unusual and they were grateful for that. New York audiences watched a show where Okada left Tokyo, Japan's capital and center of culture and commerce, after the earthquake. That response resonated strongly with New Yorkers, who had had [their own] thoughts about what to do after 9/11 or even Hurricane Sandy.
What had Okada or others led you to expect from Japanese audiences?
Our translator told us that Japanese audiences would be conservative in their vocal responses. We spend a lot of time in this play talking directly to the audience. There were Japanese supertitles off to both sides of the stage, all the way downstage. We're used to having direct eye contact with and connecting directly to the audience, and in Japan, audiences would watch us and then look left or right while we were still talking to them. For the most part, it was remarkable, hearing the audience's responses and seeing how accurately timed the supertitles were. There were occasions when the supertitles would result in a delayed response, or a punch line would show up before it was spoken, and the laugh would happen before the end of the line.
Would you say the audience's response was conservative, as you'd been warned it would be?
Opening night was a shock for us. They were raucous! We think there were a lot of English speakers in the audience. Other [nights] were quieter. It's a funny thing: You get used to a rhythm in performance. For instance, a laugh usually lasts a certain amount of time. The Japanese laughs were shorter. They'd laugh, and then it would die quickly. Rhythmically, we had to recalibrate for that.
There was another surprising thing. In Japan, you often see people wearing medical masks. They're trying to protect themselves from getting sick or to keep from infecting others. Looking out at the audience, we could see people wearing medical masks. They were blank faces. In performance, you find comfort in seeing a smile or a pensive look, but we couldn't tell what they were thinking or feeling.
How did the Japanese audience respond to the content?
They responded strongly to things that happen in act III of the show: when Okada moves out of Tokyo and Sakaguchi talks about starting his own government after the earthquake. The way in which Tokyo is the center of Japan is hard to translate to an American audience. The notion of decentralizing Tokyo's power is something I think you can't understand unless you live in Japan. Mary McCool and I had a scene, in which I played Okada and she played my manager, and she and I fought about my character's decision to leave Tokyo. We could feel the tension that this argument caused.
The figure of Sakaguchi is also difficult to translate to an American audience. He's a product of his culture. The Japanese view him as an artist and architect and advocate for change, and as a personality, he is quite outspoken and flagrantly plays by his own rules. In a way, his persona and unexpected approach to advocacy is a response to Japan's cultural and societal norms. American audiences don't know who he is, and many can't see that what he talks about and how he behaves is a specific kind of Japanese radicalism. James Sugg performs Sakaguchi without using his name at first, but in the third act, he gives the name, and the Japanese response was loud. It was clear that Sakaguchi is a recognizable figure in Japan, and that there is something compelling and funny about an American playing this polarizing figure.
The things Okada is writing about are sensitive and a little dangerous, and they tap into core life issues for the Japanese, especially in the wake of March 11, 2011. In the last two years, some people have ignored post-earthquake issues. Some have become activists. Some live between action and non-action. Sakaguchi and these issues are significant for the Japanese. And while performing in Japan, in Act III, we could sense that something shifted intensely for the audience.
Given the seriousness of the issues, I was surprised that the audience came back around to laughter at the end of the play. There's a coda in which the [life-sized] rabbits return and they want to become citizens of Sakaguchi's new government. There was one tweet from Japan that talked about the play as "tension wrapped in laughter."
The real Sakaguchi came to see the show, didn't he?
He took off right after. But we heard that he hung out in the back, and at some point he said aloud that he felt like the theater was on fire. (Whoa!) During my scene with Mary, when my character of Okada is saying he wants to leave Tokyo, the real Sakaguchi apparently felt the urge to go on stage and say something, and someone had to hold him back.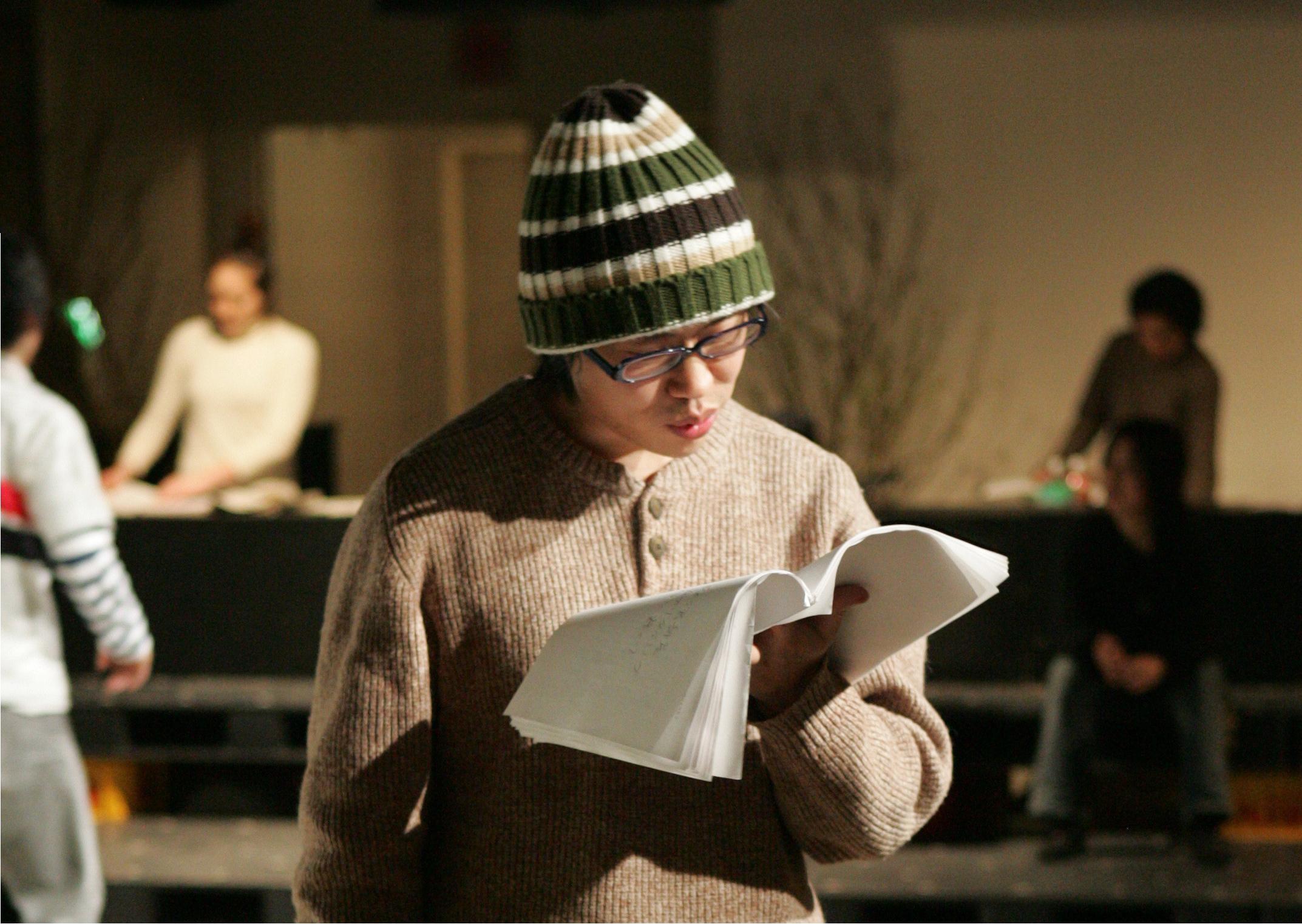 What is your sense of Okada's place in contemporary Japanese theatwe?
I gather that Okada is a well-known playwright in Japan's contemporary theater—maybe the equivalent of Suzan-Lori Parks or Tony Kushner. There are aspects to his work that feel experimental: the quality of movement, the colloquial speech, the meandering narrative.
I suspect there's a large community of artists in Japan who are pursuing their own performative experiments, many riding the line between dance and theater. I saw a show there that I think may be one of the craziest things I've ever seen. It was by a group of young guys called CONTACT GONZO, and they pretty much throw each other into each other. They knock each other down. One of them runs at the other holding a disposable camera and takes a picture at the moment of impact. Then they pull out a big slingshot and peg each other with lemons. Their show in Japan was a collaboration with another group, and while these guys violently launched themselves at each other, there were cute girls performing pretty dances and wearing sleepover pajamas. Throughout the performance, the girls made stacks of pancakes and piled them all over the stage. It was so odd and so funny.
Did you come home from Japan feeling like what you learned from audiences there would lead you to work on Zero Cost House differently, if you were to start over with it now?
The way we work [at Pig Iron], the first public performances are never really of the finished work. We learn so much from the audience response, and we continue working on the show throughout performances and tours. Making Zero Cost House was a really long process and those performances in Yokohama felt like a culmination. We had been working to bring Okada's play about his story and about Japan to Japan. So, I suspect we're done "working" on the play, but we're looking forward to sharing it with new audiences as we continue to tour it.
What has stuck with you from the experience of working on this show and traveling to Japan, where Zero Cost House "belongs"?
The performance style for Zero Cost House asks for relaxed honesty, and what happens in the play is very subtle, very quiet. It's been challenging to return to work that is highly energetic and/or asks for deep character work.
I left the experience with an appreciation for slower rhythms. Zero Cost House is slow and pensive, and purposely so, as opposed to [a play that] tells a story, or moves quickly from plot-point to plot-point.
The first time we came back from Japan, the customs officer at the airport had an attitude that was all about power. He was trying to communicate, "You are nothing, and if you're hiding anything from me, I'll find it." This need for a display of power seems to me a core American value. In Japan, honor and respect are deeply entrenched values. I don't feel that here. But the experience of making this play and spending so much time in Japan makes me understand that I can make a choice about my values, to help me live the life I want to live. Which is what the play is trying to tell us.