From the Archives: "Sanford and Sun" by Otabenga Jones and Associates
The Pew Center for Arts & Heritage
From the Archives: "Sanford and Sun" by Otabenga Jones and Associates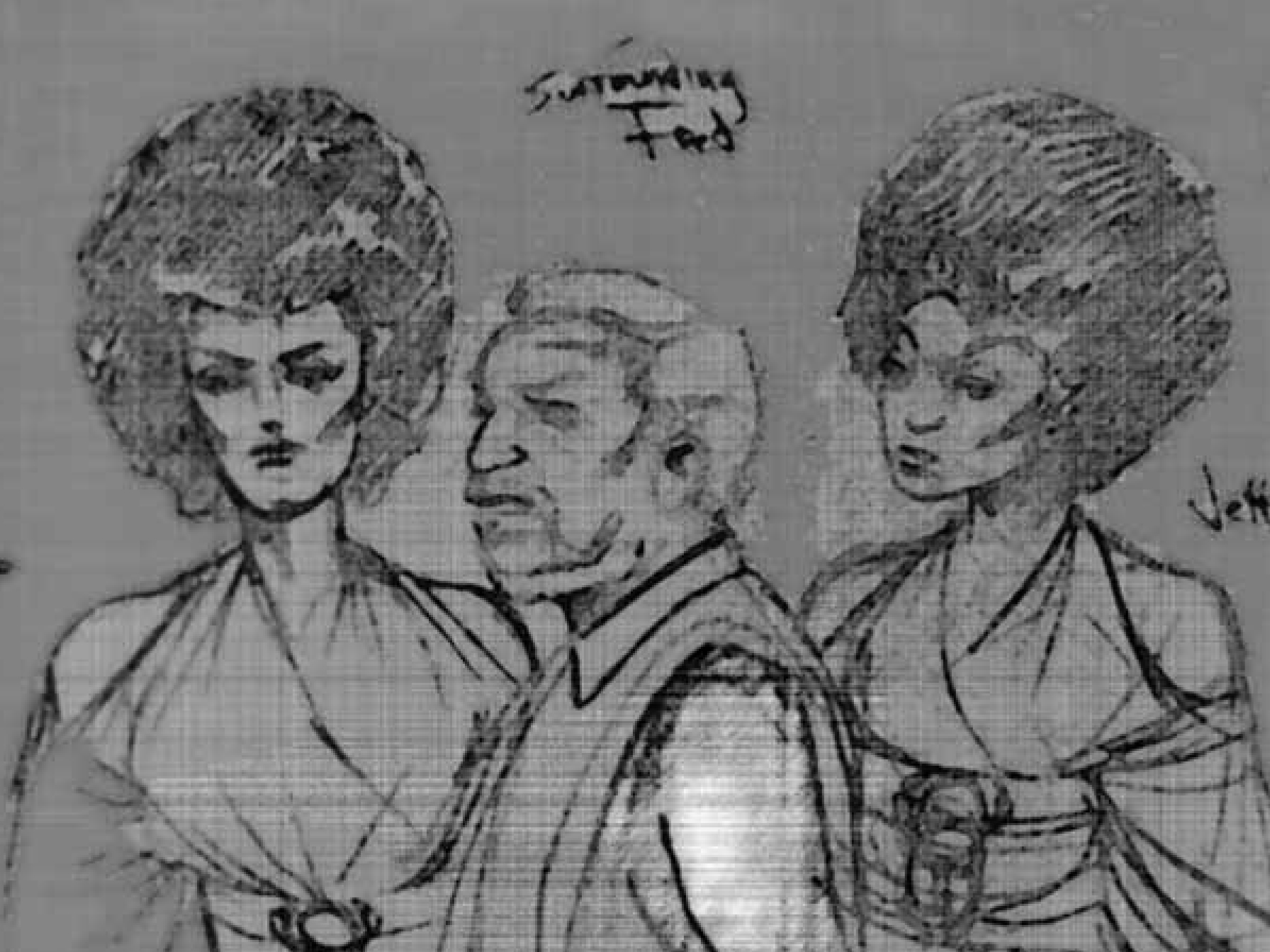 From the introduction:
We speak to you from the lower frequencies. Vibrating from the Earth's core, reverberating out through the cosmos, to furthest edges of the universe, scraping the planes of thoughts yet to be. We are Otabenga Jones and Associates.
In 1974 Gill Scott-Heron scribed the poem "The Revolution Will Not Be Televised." It was an epic screed against the limits of the new television consciousness. And though he belted out this tune with an assured confidence in the failings of TV and film alike, our illustrious leader, Mr. Jones, had not yet become so convinced. Otabenga Jones, a figure walking the shadows of many of our black nation's brightest moments, had begun to consider the medium of film and television as a pathway to unknown worlds. He watched the slow demise of both the Civil Rights and Black Power movements. Left in their wake were ripples in the public consciousness, being quickly filled by interlopers and masqueraders. The visage of Angela Davis gave way to Foxy Brown, and the courage of Bobby Seal gave way to the relentless masculinity of Shaft. (Was there ever a more reductive title for a black figure?) Watching the power of these images wash over the minds of the black masses, Otabenga set out to counter what he could. He wrangled, through a series of old contacts, and connections to writer Ilunga Adell, a writing gig on the Sanford and Son show on NBC. He was fired after penning only one episode.
The pages that follow hold his only produced script, and a few stolen wardrobe sketches he managed to escape from L.A. with. It is the story of a chance meeting between the title character, Fred Sanford, and cosmic jazz great, Sun Ra. This script was filmed but ultimately withheld from the American TV audience. Never before aired, and presumed destroyed by the executives at NBC who deemed it inappropriate for their viewers due to its "radical" content, Otabenga stashed the script away in his aunt's attic for the next few years, and more recently transferred it to our archives system.
Although this was a project done years before the formalized organization of Otabenga Jones and Associates, it still offers an anecdotal example of how we wrestle with history to become one of its primary framers.