American Impresario: Helene and Robert Browning
The Pew Center for Arts & Heritage
American Impresario: Helene and Robert Browning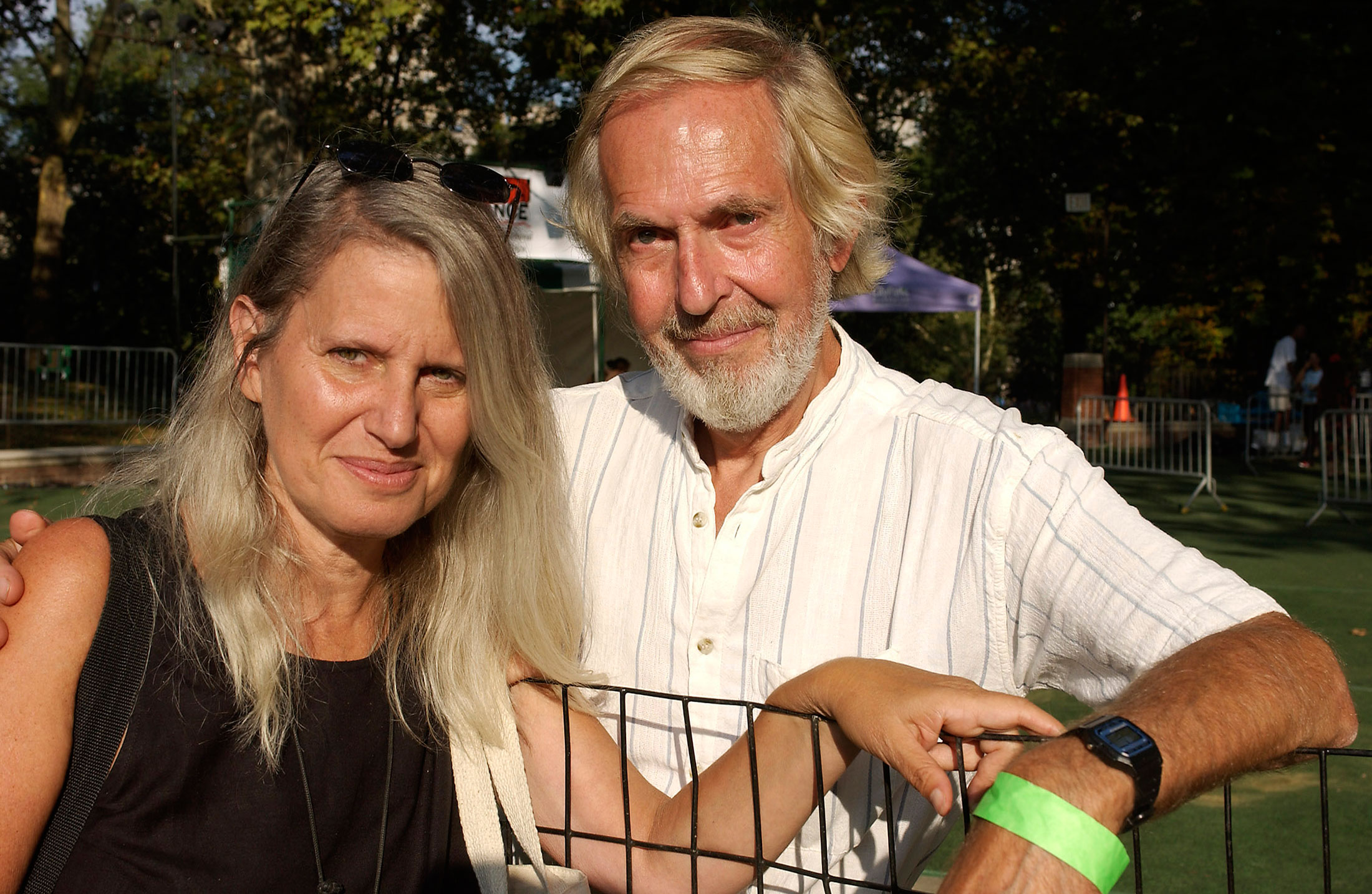 The Pew Center for Arts & Heritage's American Impresario series explores the careers and contributions of leading United States music curators whose creative work has profoundly influenced the field by giving listeners new ways to experience and understand music.
The fourth article in the American Impresario series features Robert Browning, World Music Institute founding director, and Helene Browning, World Music Institute co-founder and publicity and promotion director. Founded in 1985 and based in New York City, World Music Institute has become a major advocate for international music by consistently producing traditional, eclectic, and obscure music from around the world. Toni Shapiro-Phim's portrait of Robert and Helene Browning highlights their pioneering work in the curation of world music and World Music Institute's impact on the field.
"Stories of a World Stage: Helene and Robert Browning"
by Toni Shapiro-Phim
If you ever find yourself needing to spread the word about an upcoming concert of Afghan music in New York City, here's the person you've got to see: The best halal butcher on Main Street in Flushing, Queens has, in the past, sold up to $17,000 worth of tickets for a single show presented by the World Music Institute (WMI). Just ask Robert Browning for details. The co-founder of WMI, with his wife Helene, and its director for more than two decades until the spring of 2011, Browning would make the trek to deliver tickets and pick up the cash wherever it made sense for whatever kind of concert the Institute was producing.
In the case of the 1987 performance that brought in $17,000 from one outlet, Browning went there once a week to collect the money. That show featured Afghanistan-born singer Ahmad Wali, who was living in exile in Germany, the proceeds going to aid Afghan refugees (1).
The World Music Institute was then in its infancy, having been established in 1985, but elements of the Brownings' signature approach to concert production were already in place. Following suggestions from members of a given cultural community or from music scholars or artists, or taking inspiration from a recording that caught their ears, they'd engage artists of the highest caliber who were performing styles or genres of music and dance rarely, if ever, seen on a stage in New York. Taking care to present them with the best possible production support, they also made sure to communicate with people for whom a particular artist or art form would resonate most deeply. So, when a man named Mark Ginsburg, who had studied Pakistani and Afghani singing, contacted Mr. Browning about Ahmad Wali, Browning went to work, securing the 2,000-seat Colden Auditorium of Queens College. "But how are we ever going to sell that many seats?" he recalls thinking. They had only once done anything on such a large scale. Through a contact in the Afghan community in New York, Browning got in touch with the butcher. The concert sold out (2).
The rest is history. And what an amazing history it is: By the end of Robert Browning's tenure at the helm, with Helene as the publicity and promotion director, WMI had presented more than 1,500 artists from approximately 100 countries and regions (such as Kurdistan) of the world. Their work set in motion nothing less than a seismic shift in the cultural terrain of New York City and beyond. The extraordinary access to high-caliber arts from traditions near and far that New Yorkers and, indeed, people in places across the U.S. now enjoy, is attributable in no small part to their efforts and foresight, and to their partnership.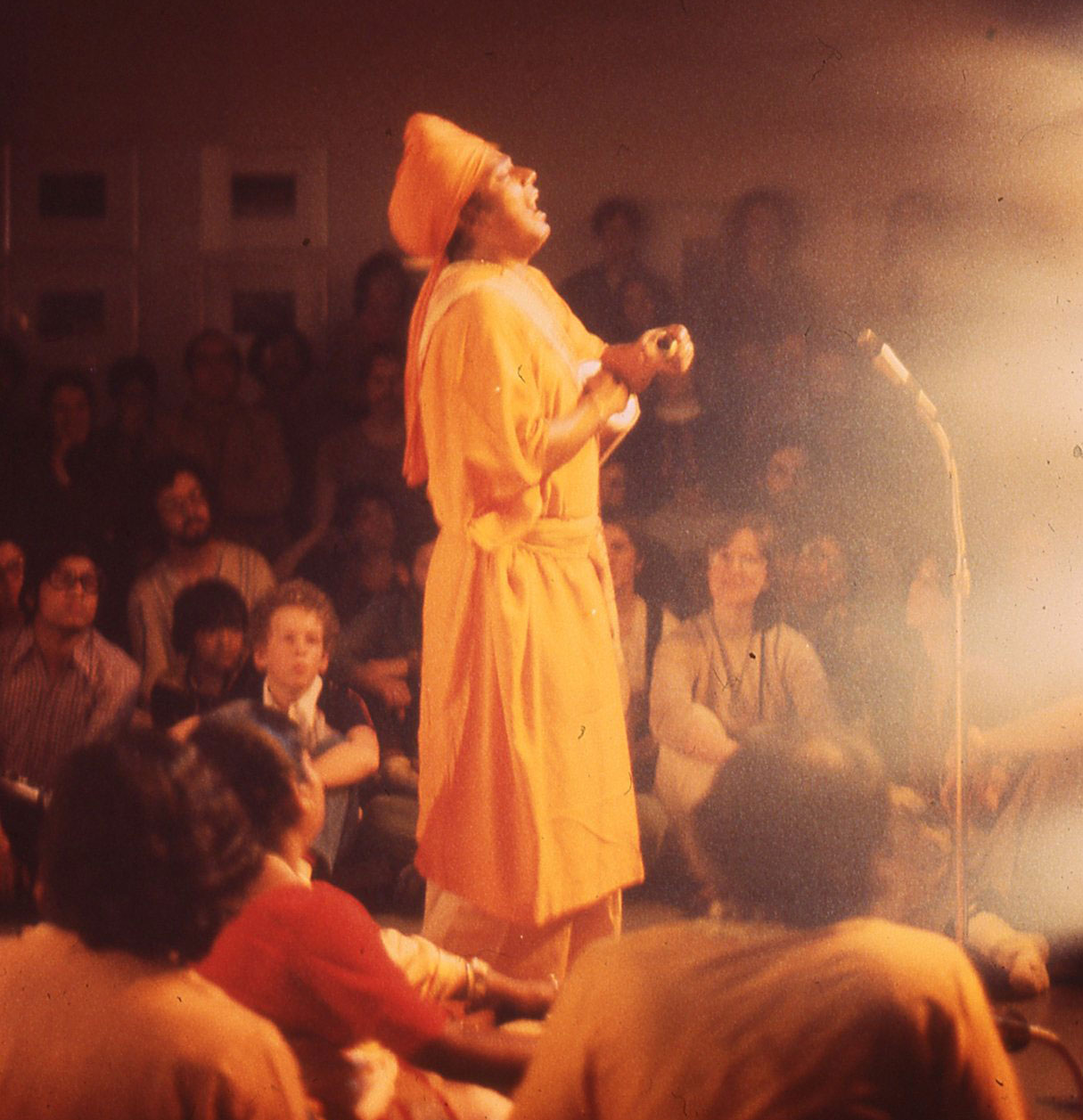 Helene and Robert met in Crete in 1972 when they were both on vacation, she from New York and he from London. He found her sitting on the beach, playing guitar and singing. "I guess I fell in love," right there and then, he says. Two years later he went to New York to be with Helene, who was a social worker in the city. He also met up with an old friend, Geno Rodriguez, who had started presenting small exhibitions on the ground floor of the Puerto Rican Forum, the old Grove Press building in SoHo. A practicing artist himself, Mr. Browning helped with some of these exhibitions of work by artists who were outside the conventional SoHo art circuit. When he returned to New York the following year, he married Helene and then found himself, along with Rodriguez, on the street. The Puerto Rican Forum had closed up; they couldn't afford the air conditioning bill. Browning and Rodriguez had already secured a grant for $12,000 from the Expansion Arts Program at the National Endowment for the Arts. They had money to produce an exhibition, but no building in which to house it. "We saw an ad in the Village Voice for a place on East 4th Street," Browning recalls. "The rent was $12,000 a year. It was 3,000 square feet of ground-floor space. Perfect." That's where the money went. And that's where Browning and Rodriguez founded the Alternative Center for International Arts, which later became the Alternative Museum, a space for the public presentation of work by immigrants and other artists who were not on the radar of mainstream galleries and museums.
The first Alternative Center exhibition was of 10 Japanese artists who resided in New York, including one sculptor, the late Minoru Niizuma, who produced massive works in marble. Another early show featured Huichol yarn paintings, a form of folk art of the Huichol people of Mexico. It was around that time that Jorge Link, an Argentine musician from the Andean group Tahuantinsuyo, inquired about the possibility of performing at the Center. Browning and Rodriquez agreed and borrowed chairs from Washington Square Church down the street (3). After that show, concerts with audiences of up to 200 filled the gallery on a regular basis.
Browning had a knack for recognizing talent and honoring meaningful traditions. People like Billy Bang, the jazz violinist, who died in 2011, and jazz pianist Muhal Richard Abrams, who weren't plugged into the club scene at that time, were invited to the Alternative. He also featured recent immigrants from Vietnam and Cambodia, including Phong Nguyen and Sam-Ang Sam, both of whom went on to win national awards for their musicianship and to earn doctorates in ethnomusicology.
Acknowledging the aesthetic, historical and, in some cases, spiritual potency of a given art form—no matter what its roots, how it was learned, or in what contexts it was played—was critical. "We [at the Alternative] were following the path pioneered by Alan Lomax—the idea that folk art is a rich part of the cultures of the world," and not something quaint without relevance in contemporary times, Robert explains.
There was so much of an audience for the diverse music they were presenting that, eventually, they outgrew their space.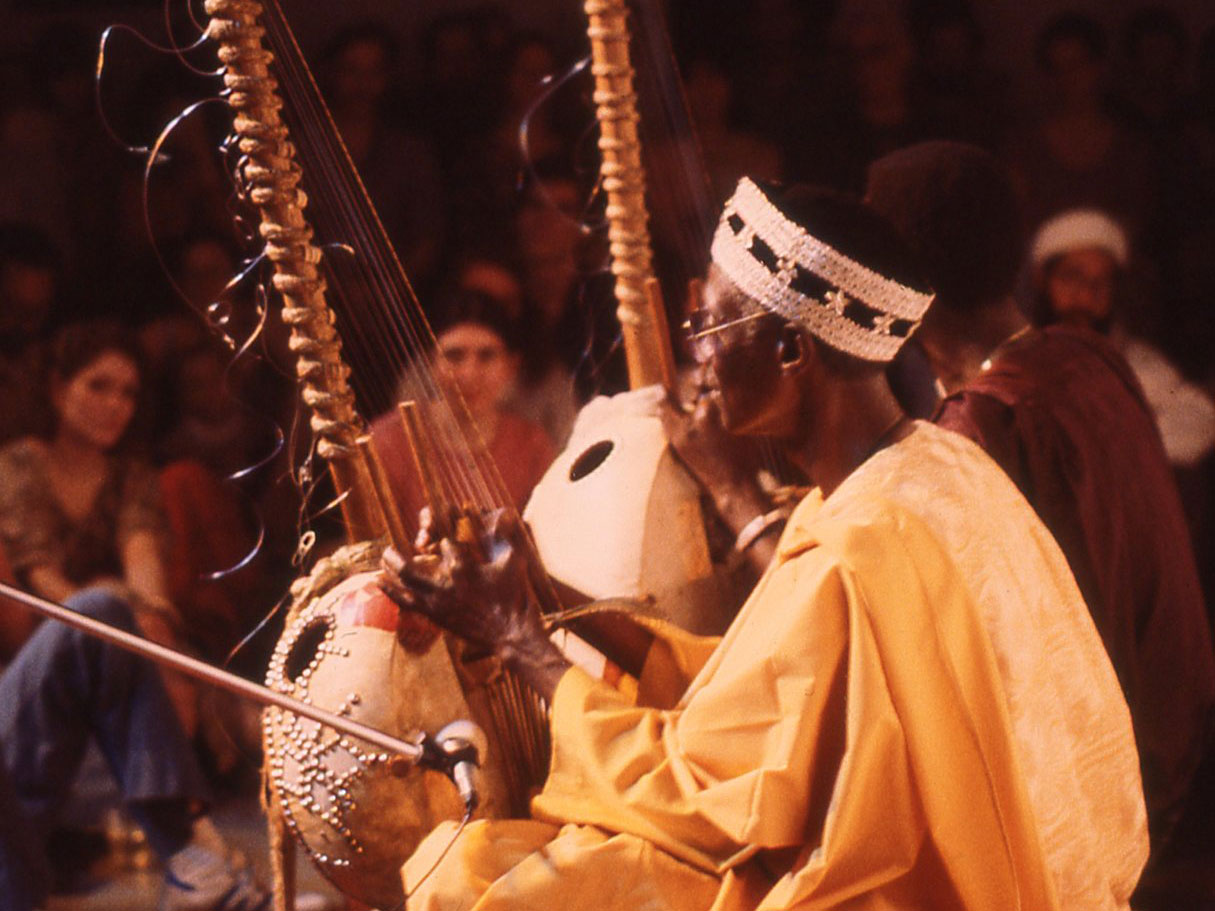 In 1980 the Alternative Center moved to a new building that was much better for exhibitions and for concert audiences that continued to expand. Along with the move came a name change, to the Alternative Museum—in part, Browning shares, to help encourage greater funding support.
Celebrated Irish fiddler Kevin Burke, on tour in the United States, first performed at the Alternative in 1980, playing with guitarist, singer, and composer Michael O'Domhnaill (1951–2006). Born to Irish parents and raised in London, Burke was curious about this Englishman (Browning) who was presenting music in an "alternative" space. At that time, Burke explains, "there were places to hear Irish music around New York, places that already had an Irish audience, mainly in the Bronx and Queens. We wanted to broaden the spectrum." While they loved playing for Irish audiences in which there was "an inherited knowledge of a certain style," they were also interested in building a mixed audience. "We wanted to push the music angle of what we were doing, rather than solely the Irish part of it. Irish Americans were investigating the possibility of reawakening Irish connections, but, beyond that, Irish music was fairly unknown. Robert Browning was trying to bring a little bit of attention to this music."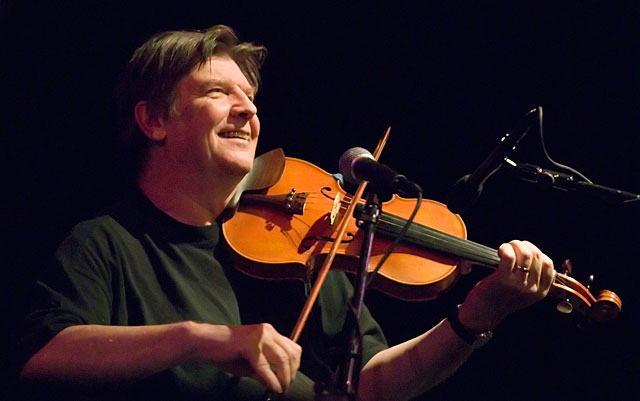 He brought wider attention to a whole range of music. And he himself paid attention to the artists who were at the heart of the music-making: Noticing specific circumstances at a given point in their careers, he took the initiative to suggest and support avenues for artists' professional growth. For instance, when Simon Shaheen, award-winning Palestinian oud player, was first in New York in the early 1980s, Browning and ethnomusicologist Philip Schuyler proposed that Shaheen do an initial recording as a way of introducing himself to the American music-loving public. They held the recording session at the Alternative, "with a German machine called a nagra that ethnomusicologists used to take to the field to capture recordings of the music they were studying," Shaheen explains. They wanted the recording to be as natural as possible. Shaheen and his renowned musician colleague Dr. A.J. Racy were to improvise and to play with no amplification. In an atmosphere of hushed intensity, they started to record. "Well, the Alternative was a big loft area, with a lot of empty space [when there was no concert or exhibition audience], and a natural echo." Not only that, every seven to eight minutes, "We heard the subway beneath us. The machine was so good—so sensitive to sound—that it picked up every rumble." Nobody had been aware of this noise before; when Alternative events took place in the evenings, the subways ran less frequently and the crowds and music must have muffled the hum and clatter. Robert Browning decided to go ahead; they kept the ambient sound, but did stop at moments when a natural break in the music coincided with the arrival of the train (4).
Resolving to put all their energy into presenting performing artists, Robert and Helene opened the World Music Institute, which affords the public a chance to encounter artistic excellence in a range of forms and styles, through concerts and related events, and to experience or witness the powerful connection of performance to a sense of community and identity. The Brownings devoted themselves completely to the effort of developing WMI as "a labor of love," according to Ralph Samuelson, senior advisor to the Asian Cultural Council in New York and an accomplished shakuhachi (Japanese bamboo flute) performer. Samuelson recalls those early days of the Institute: "That was the generation of arts managers who didn't get a master's degree in arts administration or an MBA." Rather, Robert and Helene "epitomized a kind of artisanal, hand-crafted school of arts management. They'd plant seeds in the soil, weed, watch the garden grow and continue to take care of it," out of passion for what was possible. They nurtured the place, the programs, and the artists.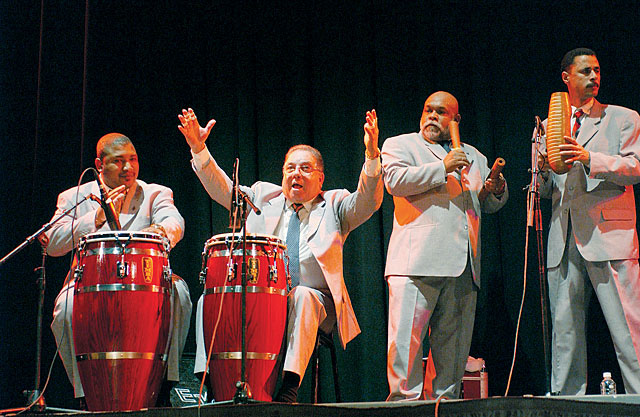 1985 "was not an easy year," recalls Robert, since they were "starting from scratch again." They had two very young children, and were living on about $10,000 a year. He did some carpentry work on the side to supplement his income. Helene adds that at times, "a critic would be on the phone with me while I was at home, with a kid crying in the background." Robert muses, "I sometimes wonder how, but we did get a lot done."
"Every producer should have a resident cardiologist on board," proclaims Helene. With live performances, there is always so much that might go awry. And, in the 1970s and '80s, with a tiny staff and no cell phones or Internet, many things remained uncertain until the very last minute. "We once lost a troupe of blues musicians in a taxi for a couple of hours, and they were supposed to headline the show," she continues. "Since that time, we've used a car service."
Being small and emergent, the Alternative and WMI, early on, saw Robert, Helene, and a coterie of other "wonderful staff and volunteers," (5) explains Helene, doing everything from posting flyers around the city, to setting up (and taking down) chairs. Plus, the Brownings often brought their children with them. "I'd take them outside in a stroller, hoping the ride would help them fall asleep. Then we'd return to the venue and continue working on the concert," Helene shares. Once, when their daughter's kindergarten teacher asked the students what their parents did for a living, the Brownings' child answered, "My daddy puts up chairs."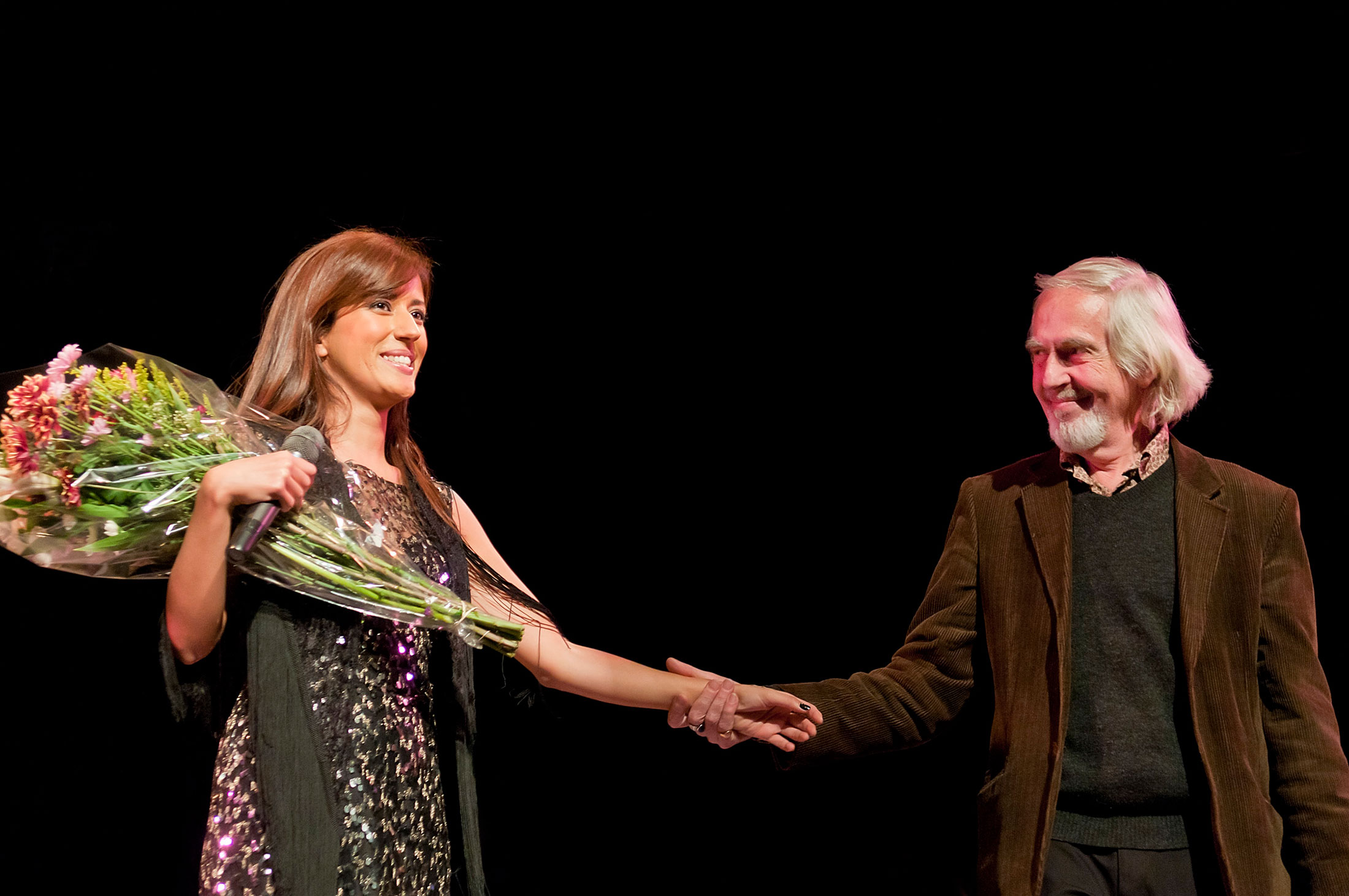 As curator, Robert Browning felt a responsibility to create balance in the programming of WMI, between what people had not heard and what was becoming popular, as well as between a particular emphasis one year and what was offered the following year. "I knew perfectly well that I didn't want to put a little bit of everything into one season. I wanted to present things in a little more depth." He was planning a season's program based on all of this plus the input of ethnomusicologists, anthropologists, and artists he met at conferences and at other arts events, as well as suggestions from audience members. "It should be noted that we would not have been able to start this new endeavor without considerable help from the National Endowment for the Arts' Folk & Traditional Arts program, and the New York State Council on the Arts, which had just instituted a Folk & Traditional Arts program," he recalls.
Once a calendar was set, it was all about the artists. Samuelson shares that the Brownings "respected the artists and art forms above all else." Being a painter and sculptor himself, Robert aimed to work from the artist's point of view as much as possible in designing and presenting an event. "We tried! Sometimes we'd put musicians up at our apartment: [Mississippi blues musician] David 'Honeyboy' Edwards, Alhaji Bai Konte and Dembo Konte from Gambia," and others.
Program notes by scholars, pre-performance lecture-demonstrations and after-concert time for the audience to mingle with the performers all added depth to the experience, for both artists and spectators. Indeed, there were instances when artists met people who then became their students through these informal exchanges.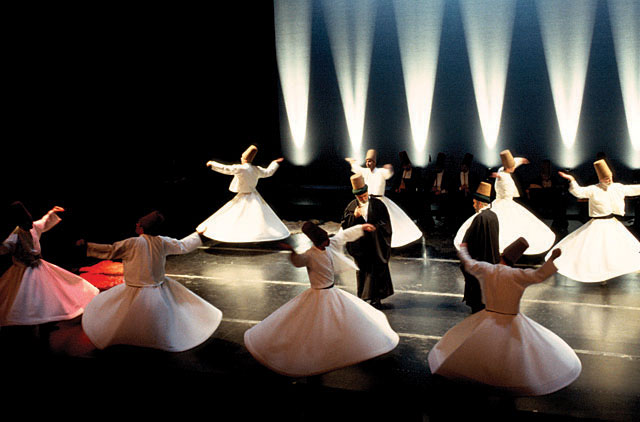 In the 1985–86 season, the Institute produced a "Festival of India" with renowned classical and folk musicians, including virtuoso tabla player Zakir Hussain and the late Nikhil Banerjee, a sitarist who was highly respected by Indian classical music aficionados. This concert was held at Carnegie Hall and was a two-part event, opening with, explains Robert, a "wonderful group of Rajasthani folk musicians who were on a U.S. tour funded by the Ford Foundation. We had a very small office at the time—virtually a closet!—and I remember a stuffy Indian gentleman coming in to buy tickets for the event and asking why we were presenting 'a bunch of snake charmers with one of our great classical musicians.' I had to explain that the whole purpose of the concert was to illustrate that the classical raga form derived from folk music in the same way that western classical music had its roots in the music of troubadours, etc."
The New Americans, a series of 12 concerts featuring New York-based artists originally from Morocco, Mali, Laos, Cambodia, and elsewhere was presented the following year. WMI was also successful in getting some grants to present avant-garde American music alongside immigrant artists' music as another form of new American music.
The Musical World of Islam, a 1993–94 series, focused on how musical ideas had come together across geographical and national borders. Kurdish, Pakistani, Algerian and Iranian musics were among the traditions highlighted. Simon Shaheen participated, as did Pakistani Qawwali (Sufi devotional music) artist Nusrat Fateh Ali Khan (1948–97). "The series also gave me an opportunity to present concerts by relatively unknown Berber and Arab artists from Algeria such as Houria Aichi, Mohammed Khaznaji, and Tuareg (Tamashek) singers from Mauritania such as Dimi Mint Abba. These artists had all gained some recognition in Europe, in particular France," notes Robert, but were not known in the U.S.
Browning's impact on the professional lives of artists of myriad traditions and lineages has been remarkable. Kevin Burke, for example, credits him with being a principal voice of encouragement when Burke and fellow fiddler Johnny Cunningham (of Scotland) wanted to tour together, but were met with skepticism from those who thought an act with two fiddle players would not appeal to many. After their first concert, played at the World Music Institute, was well received, they added a third fiddle style, inviting Christian LeMâitre (of Brittany) to join them. Burke honors Browning with a central role in the development of the Celtic Fiddle Festival, the internationally-lauded ensemble founded by these three fiddlers (6).
Simon Shaheen, already an instructor of Arab music, performance, and theory in Jerusalem and a renowned oud and violin player by the time he came to New York as a graduate student in 1980, was introduced to the local music scene by his brother, fellow oud player (and oud maker) Najib Shaheen, who had been in the U.S. for more than a decade. Simon Shaheen found that Arab music—mainly cabaret style played in nightclubs to accompany belly dancers—did have a presence in his new home. There were also social and ritual events within Middle Eastern communities in the area at which music was featured. But, "there was no representation of Arab music in U.S. performing arts centers," he recalls. Helene and Robert Browning "were my first contact in terms of performing high-quality music on stages in New York. I started out with small productions, and then went on to larger halls. Other presenters at that time didn't know much about 'world music.' The Brownings were the gateway into America for music from many parts of the world. They provided the foundation and the springboard for my career in the U.S."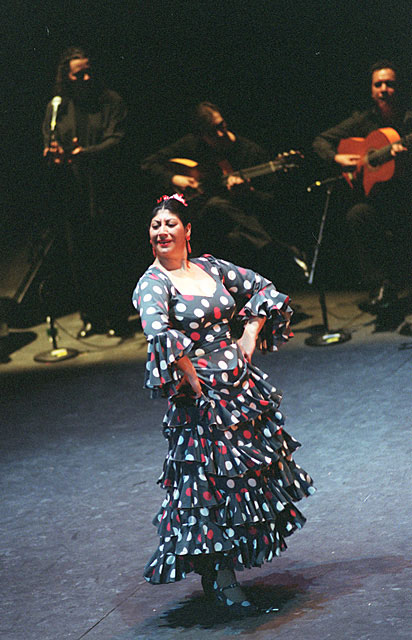 Recognizing from the start that in so many places and cultures around the world, music and dance are inseparable, Browning has always included dance traditions in his curatorial vision. One example of this is WMI's "New York Flamenco Festival," an annual event between 2001 and 2010. Celebrated dancers, singers, and musicians from Spain performed to sold-out audiences of close to 2,800 at City Center. Within their flamenco programming, one finds a continuum from a gutsy Gypsy/Roma style to a flashy theatrical one, with the Brownings feeling more personal connection to, and aesthetic preference for the former. Beginning in 2010, they instituted the "Festival Flamenco Gitano," which takes place mostly at New York University's Skirball Center and Town Hall, much smaller venues than City Center, allowing for a more intimate encounter between artists and audience.
A particularly large WMI program was "The Gypsy Caravan: Music and Dance of the Roma People." Robert had seen the film Latcho Drom by French Gypsy Tony Gatlif, that traces the migration of rhythms, melodies, and movements from India across North Africa and Eastern Europe to Spain, where flamenco developed through the interchange of these migratory Gypsy artistic practices with Moorish, Andalusian, and other local influences. "I said, 'Wow. It would be great to put together a concert or tour on that principle,'" he recalls. They couldn't invite all the groups featured in the movie, but they did include Bulgarian, Hungarian, Rajasthani, Romanian, Russian, and Spanish ensembles. The "Caravan" toured throughout the U.S. and Canada.
WMI planned to tour this show again, two years later, in 2001. And then there was the tragedy of September 11, a few weeks before the artists' scheduled arrival. On the West Coast, audiences came, as expected. "But when we got back to New York, we feared nobody would come. People might not have been in the mood, or brave enough to go out at night for something like this," Browning explained. They did, ultimately, have a smaller turnout than originally anticipated. "But the concert was amazing. Dozens came up to us afterwards saying things like, 'This allowed us to see the light again.'"
The Brownings live in Brooklyn Heights, a neighborhood with a direct view of where the Twin Towers went down. Speaking of that moment in history, Robert says, "I couldn't sleep for three months. The cranes were going all night. It was a traumatic time in New York. Things like that [concert] felt really good to us." Immediately after Sept. 11, Browning had organized a small performance of music from Zimbabwe in Washington Square Church. There were about 150 people there, listening in total silence, as if in prayer. "It was then that we realized we're not just presenting concerts because it is fun, but also because it's really important for people's souls and their understandings of each other." (7)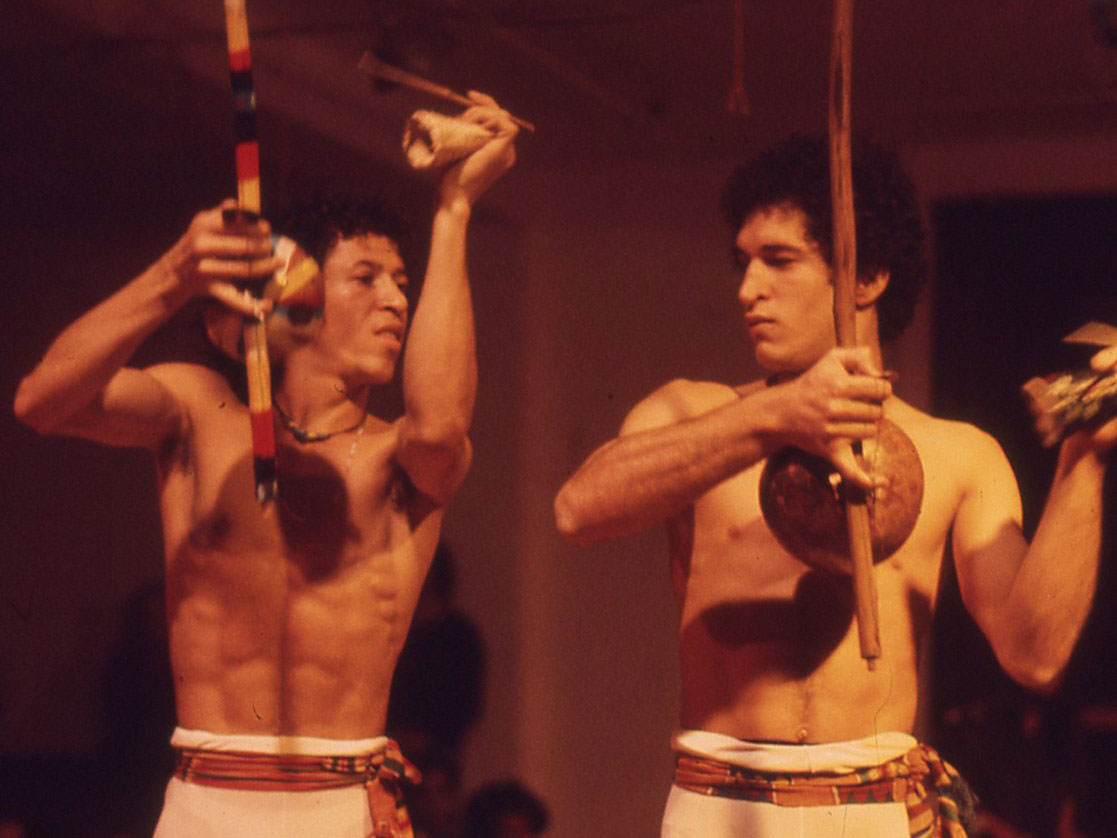 Post-September 11, WMI staff tried to lessen the pain and reinforce connections following tragedy, by presenting concerts. Many of the artists they had worked with over the years had been through traumatic experiences in their homelands of Lebanon, the Congo/Zaire, Cambodia, and so on. But WMI had to cancel a number of performances because visas became too hard to get. It continues to be harder than it used to be to secure visas for visiting artists, which results in a considerable decline in the number of international performers coming to the U.S.
Nonetheless, the performing arts presenting scene in New York City has made impressive shifts. Interest in and support and availability of music and dance of myriad origins have all soared.
There is also more depth of understanding of diverse musics and their contexts in the concert-going world. When Helene would craft press materials in the early days, she had to find ways to educate journalists about genres of music and dance, and particular performers. Publicity materials often needed to place the art geographically, since potential audience members or reviewers might not even know where to find a certain region or country on a map. "We had to whet the appetite" of both journalists and concert-goers, introducing enough information to capture initial curiosity, "often including photos of musicians and their instruments," recalls Helene.
"There were a few members of the press with great interest in and some knowledge of a wide range of music." Robert Palmer and Jon Pareles of the New York Times and Tom Johnson of the Village Voice wrote both previews and reviews of shows. She also mentions Anna Kisselgoff, long-time dance critic of the Times, who "always gave readers an introduction to the genre and to why the performers were doing what they were doing." In the late 1970s and into the 1980s, flamenco, overtone (throat) singing, and Capoeira were sometimes referred to in local press materials as "little-known" or "rarely seen." Nowadays, for many, these and other arts with diverse roots need no special prologue.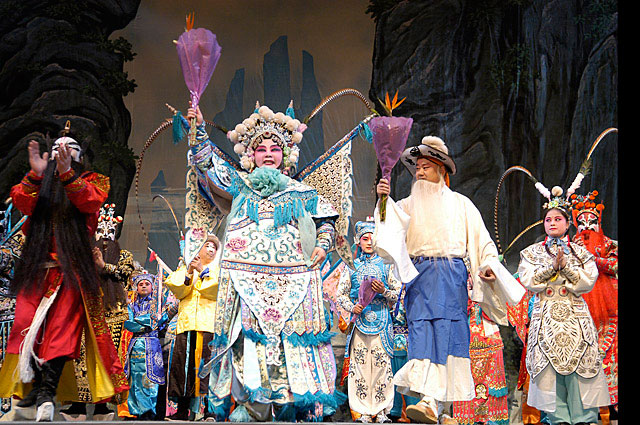 Helene is still at the World Music Institute. Robert, meanwhile, in his first year of retirement, has done some consulting for Carnegie Hall and other venues. He's also been preparing hundreds of hours of recordings of concerts for eventual copying and archiving. Browning keeps these 750 audio recordings and close to 100 videotapes from the past 25 years safely at home. He secured funding years ago to digitize some material. Now he has to start applying for other grants to finish the job.
Another task for the Brownings is to write their own stories. "There are lots of stories," Robert says. "Sometimes they come in a flash. Sometimes they are forgotten. We're going to start putting together a book of anecdotes about presenting world music in New York over the past 30 years. But I'm finding it difficult to sit down and write, after all those years of having to write things I didn't want to, like grant proposals. I'm going to start interviewing people we've known for a long time. I think that will help. We have about 70 chapter headings! There are a couple of years of work ahead…"
Endnotes
(1) The Soviet army was engaged in a war with the Afghan Mujahideen from 1979 to 1989. Proceeds from the concert went to the International Rescue Committee, a humanitarian agency working with Afghan refugees who had fled to Pakistan.
(2) The event wasn't without intrigue, though. "People in the audience were eyeing each other and whispering about KGB agents," says Browning.
(3) Washington Square Church, known as the "Peace Church" (renowned for the brass plaque in the lobby proclaiming, "dedicated to those who refused to fight in Vietnam") became, eventually, a major downtown home for early WMI concerts.
(4) In re-telling this story, Shaheen also shares that "to this day, whenever I go into a studio to record, I think about that," with both a moment of concern about what could go wrong, and a moment of delight, at the ingenuity, integrity, and ultimate beauty of the recording and the experience.
(5) Alongside the Brownings, a dedicated staff helped WMI thrive. Isabel Soffer and Ray Allen are two "deserving of special mention, among so many others." Robert goes on: "For many years we really had a great team—at its peak, before the financial crisis, we had a multiethnic and international staff of 11" from, for example, India, Japan, Korea, and Bulgaria, among whom Spanish, Portuguese, Bulgarian, Russian, French, Urdu, Hindi and Japanese were spoken.
(6) After the tragic passing of Johnny Cunningham in 2003, André Brunet (of Quebec) joined the ensemble.
(7) That wasn't the first time that Robert Browning had found himself in a kind of war zone. When he was just a year old, during World War II, the Japanese invaded Singapore, where his family was living. His father, a banker, joined the volunteer British Army, was arrested by the Japanese, and was then condemned to three years of hard labor on the Burma-Siam railway. Browning's mother grabbed her little boy—she had a baby girl in her belly, too—and left to return to England on a British ship named (ironically), "Empress of Japan."