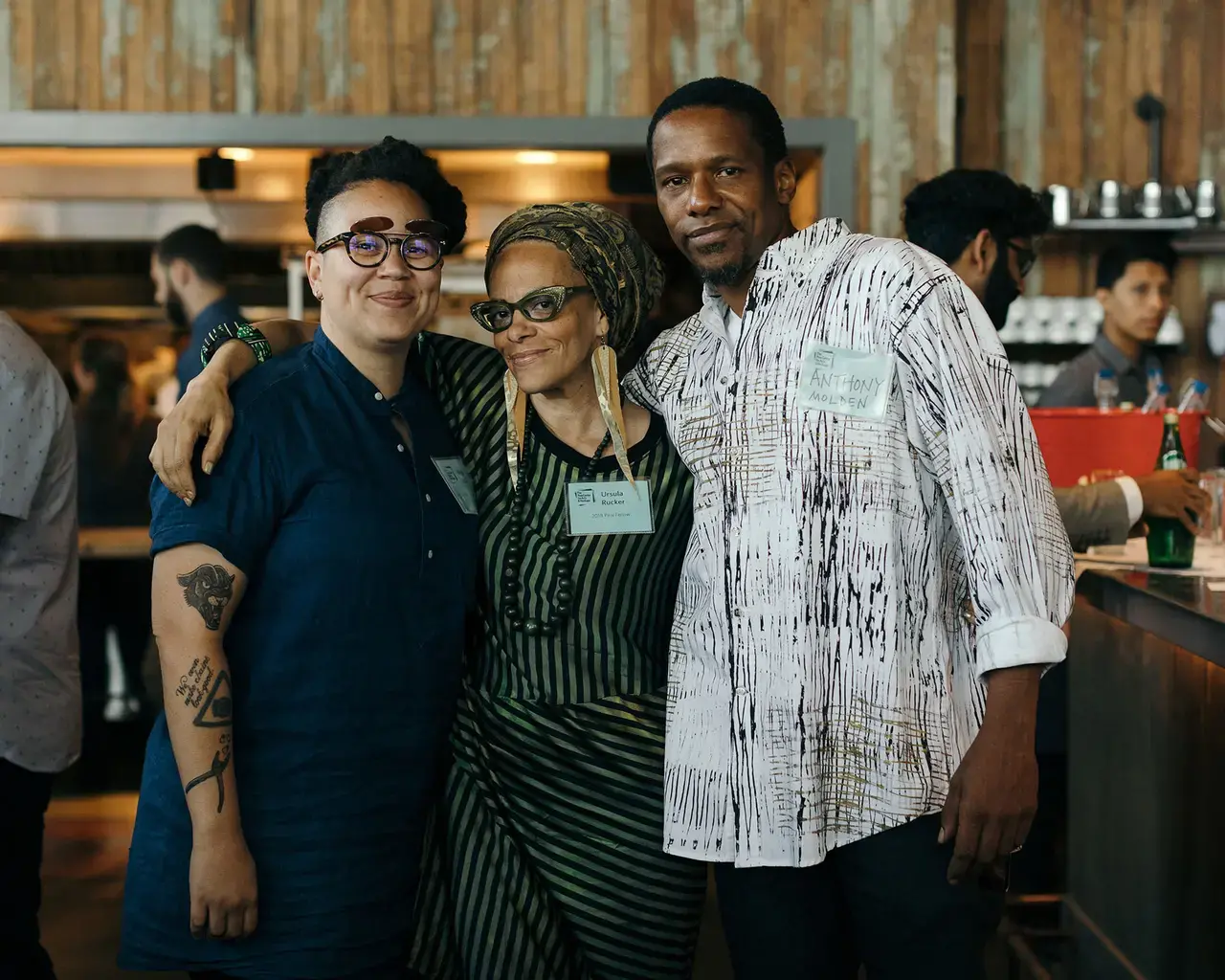 On Monday, June 18, 2018, The Pew Center for Arts & Heritage announced 45 grants in support of a wide range of extraordinary work from the Philadelphia region's cultural organizations and artists. The celebration brought together 135 members of the arts and culture community at FringeArts to honor 12 new Pew Fellows and 33 Projects grantees.
National and regional press outlets, including Philanthropy News Digest, ArtForum, Philadelphia Business Journal, The Philadelphia Tribune, The Philadelphia Inquirer, Generocity, and Philly Voice covered the announcement. The Philadelphia Business Journal reported: "The $8.7 million is another bout of respite for organizations and individuals operating in the arts and cultural industry in Philadelphia, which generates $4.1 billion in economic impact to the region…"
We began with a short video looking back at at the remarkable work that has invigorated the civic life of our region over the past year.
Frazierita Klasen, vice president of The Philadelphia Program at The Pew Charitable Trusts, gave opening remarks congratulating the new grant recipients, followed by Center executive director Paula Marincola's announcement of the full list of grantees. Marincola led the room in a toast to their achievements, remarking, "All of you in this room represent what makes the Philadelphia region such a vibrant hub for arts and culture, and we are gratified to support your work."
You can see more notable moments from the festive evening below and in our Facebook album here.
 
Keep up with news from our grantees over the coming months by subscribing to our newsletter, and browse the full list of grantees here.