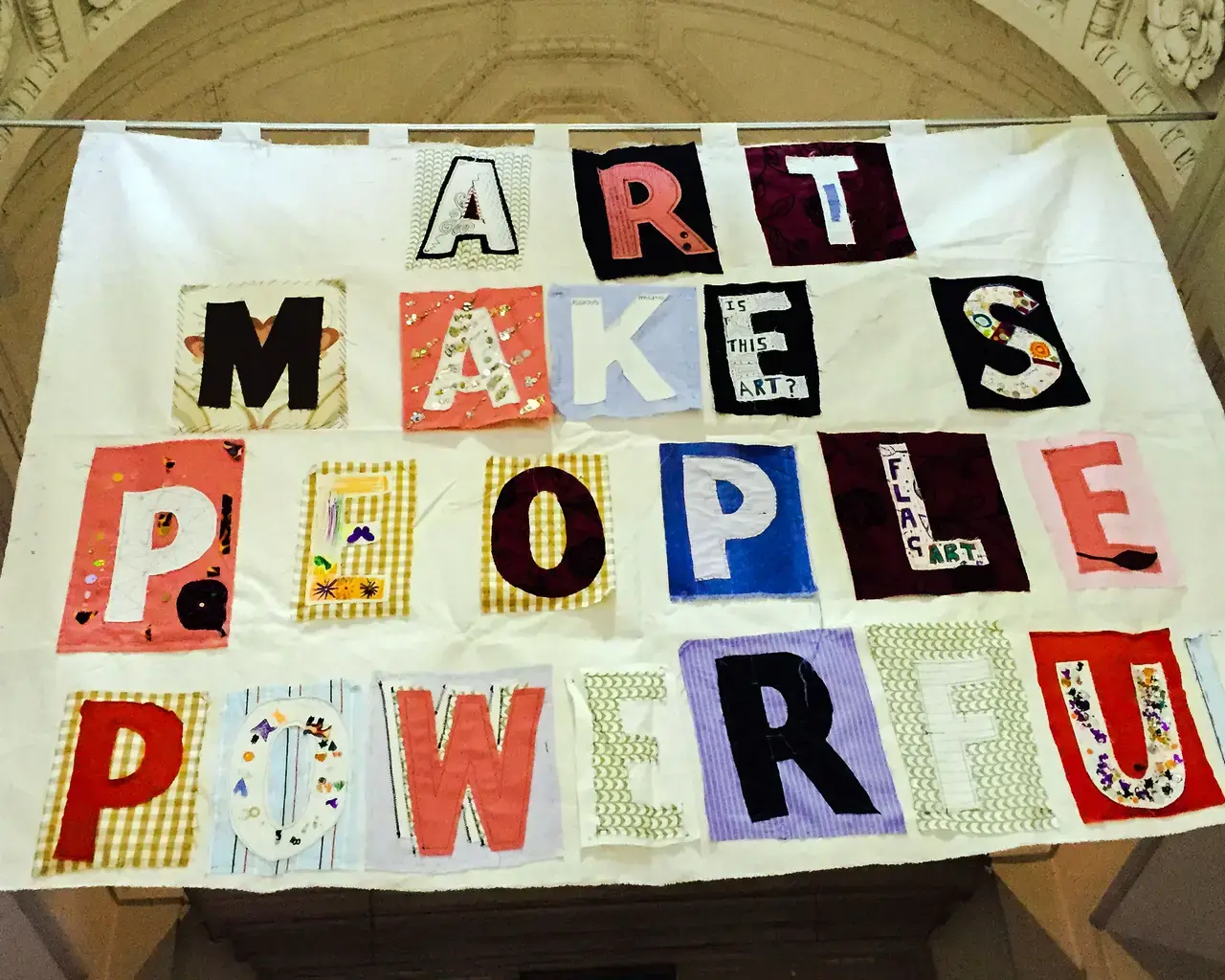 Media Contact: Megan Wendell, 267.350.4961, mwendell@pcah.us
PHILADELPHIA – June 15, 2015 – The Pew Center for Arts & Heritage (the Center) announced today its 2015 grants in support of the Philadelphia region's cultural organizations and artists. Marking the Center's 10th year of grantmaking, a total of more than $9.6 million will provide funding for 12 new Pew Fellowships, 34 Project grants, and three Advancement grants.
"Our 2015 grantees exemplify the diverse and dynamic cultural life of our region," said Paula Marincola, the Center's executive director. "As we reflect on the past 10 years of grantmaking in this vibrant community, we also look forward to the extraordinary cultural experiences this talented and ambitious group of artists and organizations will bring to Greater Philadelphia's audiences."
Following is a partial list of artists, projects, and organizations receiving awards. A full list of grantees is available here.
Pew Fellowships—provide awards of $75,000 each. This year's Fellows range from playwrights and poets, to visual artists and filmmakers, to composers and choreographers. Among them:
Merián Soto, whose 40-year career investigating the living body through dance and performance spans from New York's Latino dance movement of the 1980s and 90s to current-day Philadelphia's theaters, museums, and public parks;

Chris Madak, a prolific musician and composer who bridges post-industrial drone and contemporary experimental electronic music;

Rea Tajiri, a filmmaker whose work straddles the boundary between documentary and art film, and employs an innovative, personal approach to storytelling;

James Ijames, a playwright whose works investigate class, race, and gender, and challenge the conventions of realism and received collective truth.
Project Grants for Events, Exhibitions, and Performances—awarded in amounts up to $300,000, plus an additional percentage for general operating costs. Project grants are designed to support the presentation of exceptional cultural programs and experiences by Philadelphia-area artists and organizations for a wide range of audiences. This year's list includes:
Cross-cultural projects that bring international artists to Philadelphia communities, including a work that blends Russian folktales, South African music and puppetry, and a performance of Stravinsky's The Firebird at the Mann Center for the Performing Arts; a residency for acclaimed French choreographer Boris Charmatz, hosted by Drexel University's Westphal College, to work with Philadelphia dancers and to present Levée des conflits; and the Association for Public Art's pedicycle-inspired sculptures by Chinese artist Cai Guo-Qiang, to be set in motion on the Benjamin Franklin Parkway;

World-premiere commissions and performances, such as Opera Philadelphia's chamber opera, based on the film Breaking the Waves, by composer-in-residence Missy Mazzoli; the Nat King Cole Project at People's Light; and the Afro-Cuban rhythms of percussionist Pablo Batista's El Viaje (The Journey);

Historical interpretation projects that shed new light on the region's history, including a contrasting look at domestic life in two centuries, revealed through the exploration of two kitchens at Cliveden of the National Trust for Historical Preservation; and Arch Street Meeting House Preservation Trust's re-examination of the stories, themes, and Quaker history surrounding the Arch Street Meeting House, a National Historic Landmark;

Programs that engage local communities in artistic activities and installations, such as Hank Willis Thomas: Philadelphia Block Project at Philadelphia Photo Arts Center; residencies for West African artists working in collaboration with north central Philadelphia families at The Village of Arts and Humanities; and the Kimmel Center's Holding It Down: The Veterans' Dreams Project, from MacArthur Fellow and jazz pianist Vijay Iyer, illuminating the stories of Iraq and Afghanistan war veterans;

A spectrum of lively projects from 12 first-time Center grant recipients, including composer Lembit Beecher, Fund for the Water Works, choreographer Jungwoong Kim, Pennsylvania Horticultural Society, and RAIR (Recycled Artist in Residency).
Advancement Grants—multiyear investments of up to $500,000, designed to support bold initiatives led by exemplary arts and culture organizations in the Greater Philadelphia region:
Curtis Institute of Music, to implement a new curriculum that provides graduates with the entrepreneurial and business skills necessary to pursue careers as 21st-century classical musicians;

Philadelphia Chamber Music Society, to respond to evolving audience behaviors by developing new business models and marketing strategies;

The Philadelphia Museum of Art, to expand programmatic offerings and build new audiences through an extensive project centered on historic and contemporary African art, including residencies and commissions of new works for prominent African artists and a collaboration with the University of Pennsylvania Museum of Archaeology and Anthropology.

Photos are available upon request.