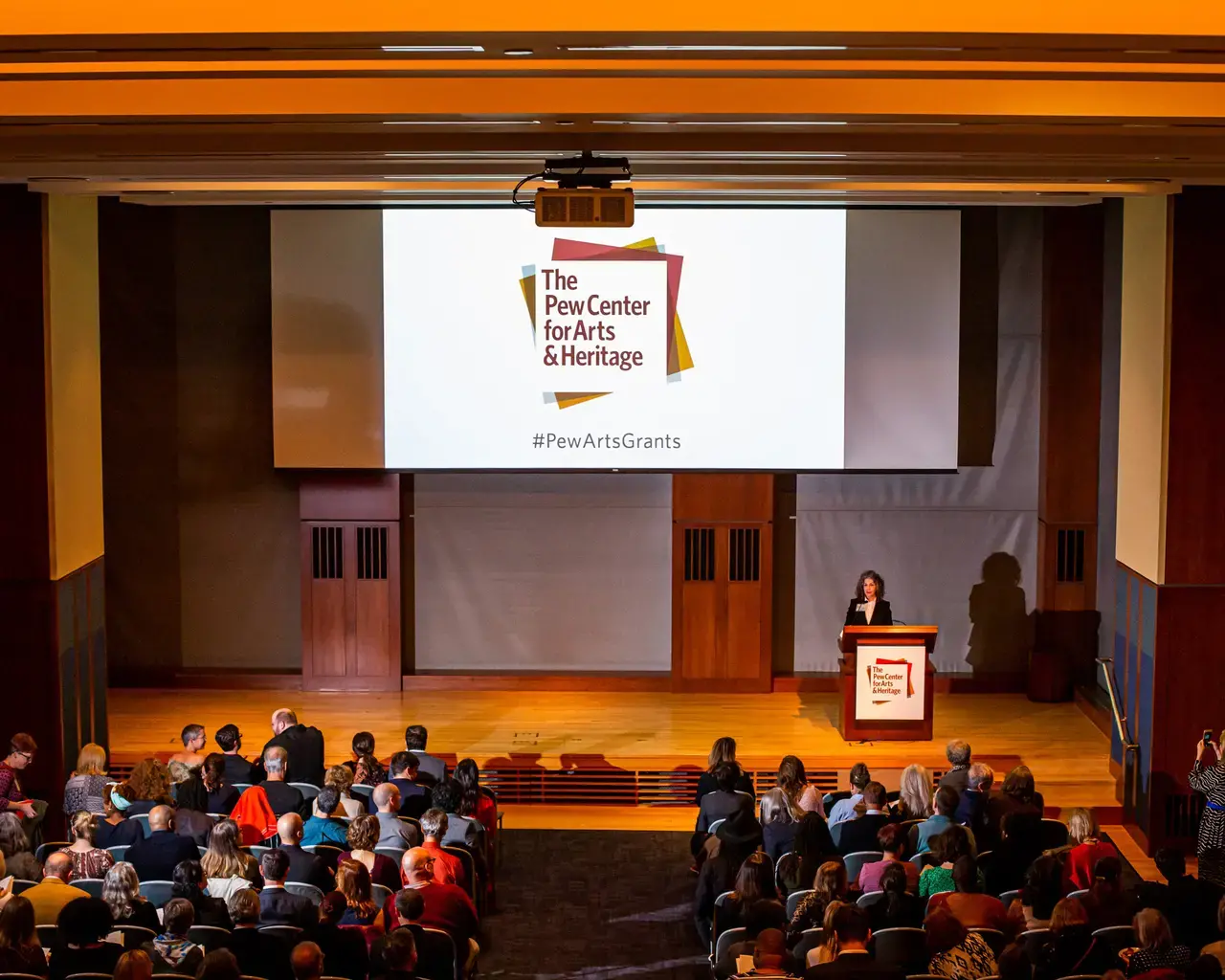 On Monday, October 21, 2019, we announced 39 new grants in support of Philadelphia's artists and cultural organizations. More than 120 members of the region's cultural community gathered at the Science History Institute to celebrate 12 new Pew Fellows and 27 Project grantees.
Find photos from the event below and more in our Facebook album.
Paula Marincola, executive director of The Pew Center for Arts & Heritage, recognized the outstanding creative achievements of Philadelphia's vibrant community and conveyed the Center's belief that "art, and access to art, are essential to the fabric of civic life" before announcing the 2019 grantees.
Marincola also acknowledged the support of The Pew Charitable Trusts, whose ongoing commitment to the cultural vitality of the greater Philadelphia region makes the Center's grant-making work possible. Vice President of Pew's Philadelphia Program Frazierita Klasen congratulated the new grant recipients and remarked, "Our continued investment supports efforts that enrich the cultural life of the region, strengthen the economy, and broaden the city's visibility as a destination for dynamic arts experiences."
In the News: The announcement received coverage from a number of notable outlets, including Artforum, The Art Newspaper, Dance Magazine, the artblog, and Philanthropy News Digest, as well as enthusiastic responses on social media.
Want to keep up with news about our grantees? Sign up for our newsletter.
The staff of the Center looks forward to the forthcoming work of these artists and institutions that will inspire audiences and further elevate Philadelphia's visibility as a thriving hub for culture.