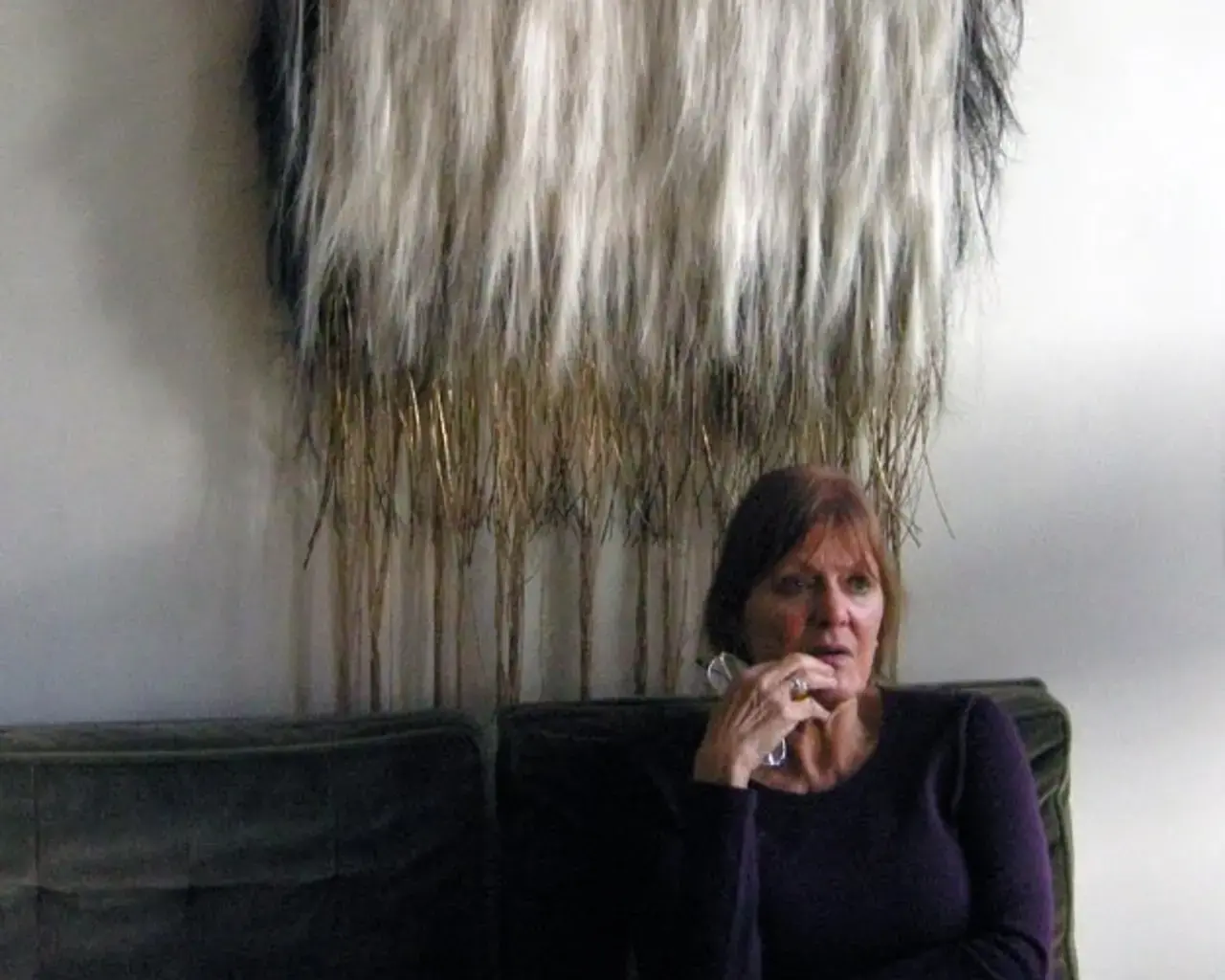 Pew Fellow Yvonne Pacanovsky Bobrowicz passed away on September 17, 2022, at the age of 94.
Bobrowicz began her career as a traditional weaver and moved on to more abstract and unconventional sculptural works over the course of her seven-decade career. The fiber artist's weavings and knotted sculptures are currently held in the collections of the Art Institute of Chicago, the Racine Museum of Art, Nationalmuseum in Sweden, and the Philadelphia Museum of Art.
A Philadelphia Inquirer remembrance observes, "Celebrated for her innovative cascading sculptures of hand-knotted, light-transmitting synthetic monofilaments interwoven with natural light-absorbent fibers of all kinds and colors, Ms. Bobrowicz created works of simultaneous substance and translucency."
After studying weaving at Cranbrook Academy of Art, Bobrowicz studied under textile artist Anni Albers at the Philadelphia Museum and School of Industrial Art (now the University of the Arts) and later collaborated with architects Anne Tyng and Louis I. Kahn. She taught at Drexel University as an adjunct professor for more than thirty years.
Learn more about Bobrowicz in a 2017 Philly Stewards interview.