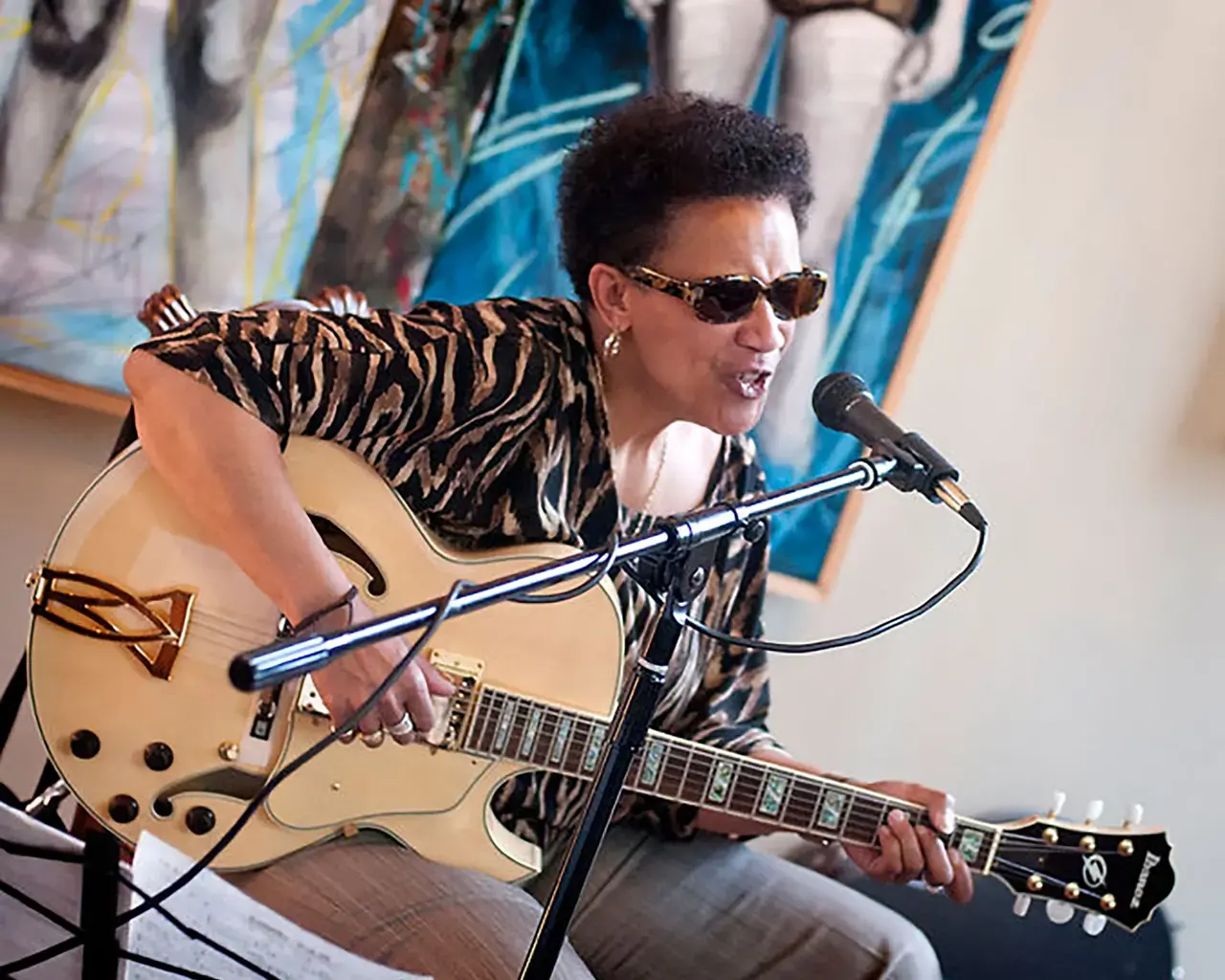 Monnette Sudler, an accomplished jazz musician known by many as Philadelphia's "First Lady of Guitar" passed away on August 21, 2022, at the age of 70. Sudler was named a 2022 Pew Fellow before her passing in August.
"She has an expansive vision beyond her love of the guitar," bassist and Jazz Philadelphia founder Gerald Veasley told The Philadelphia Inquirer. "She was so free in her thinking about the music. She could play straight ahead, or she could play avant-garde. She was really a kind of Renaissance woman."
Sudler's music career spanned more than five decades, blending musical genres as a multi-instrumentalist, singer, songwriter, and bandleader. In addition to her early work as a member of jazz collective the Sounds of Liberation in the 1970s, she has performed with many influential musicians, including Hugh Masekela, Shirley Scott, Archie Shepp, Grover Washington Jr., and Reggie Workman.
"That trajectory from those early recordings of a young, talented woman in jazz in Philadelphia, with the Sounds of Liberation, you see this amazing career in which she's collaborating with Freddie Hubbard and David Murray and Sam Rivers, and playing on the Newport stage," Mark Christman, executive and artistic director of Ars Nova Workshop, told WHYY. "Clearly from her body of work this is a musician's musician, the person you call to collaborate with."
In 2009, Sudler founded the Philadelphia Guitar Summit, which continued until 2019 and featured outstanding guitarists from a variety of genres.
"She was really important for carving a space for women musicians in Philadelphia and beyond," choreographer and Pew Fellow Germaine Ingram told WHYY. "Her Guitar Summit was one of the places where she featured the musical prowess of women, especially guitarists."
Sudler studied at Berklee College of Music in 1970 and earned a bachelor's degree in music from Temple University in 2000.