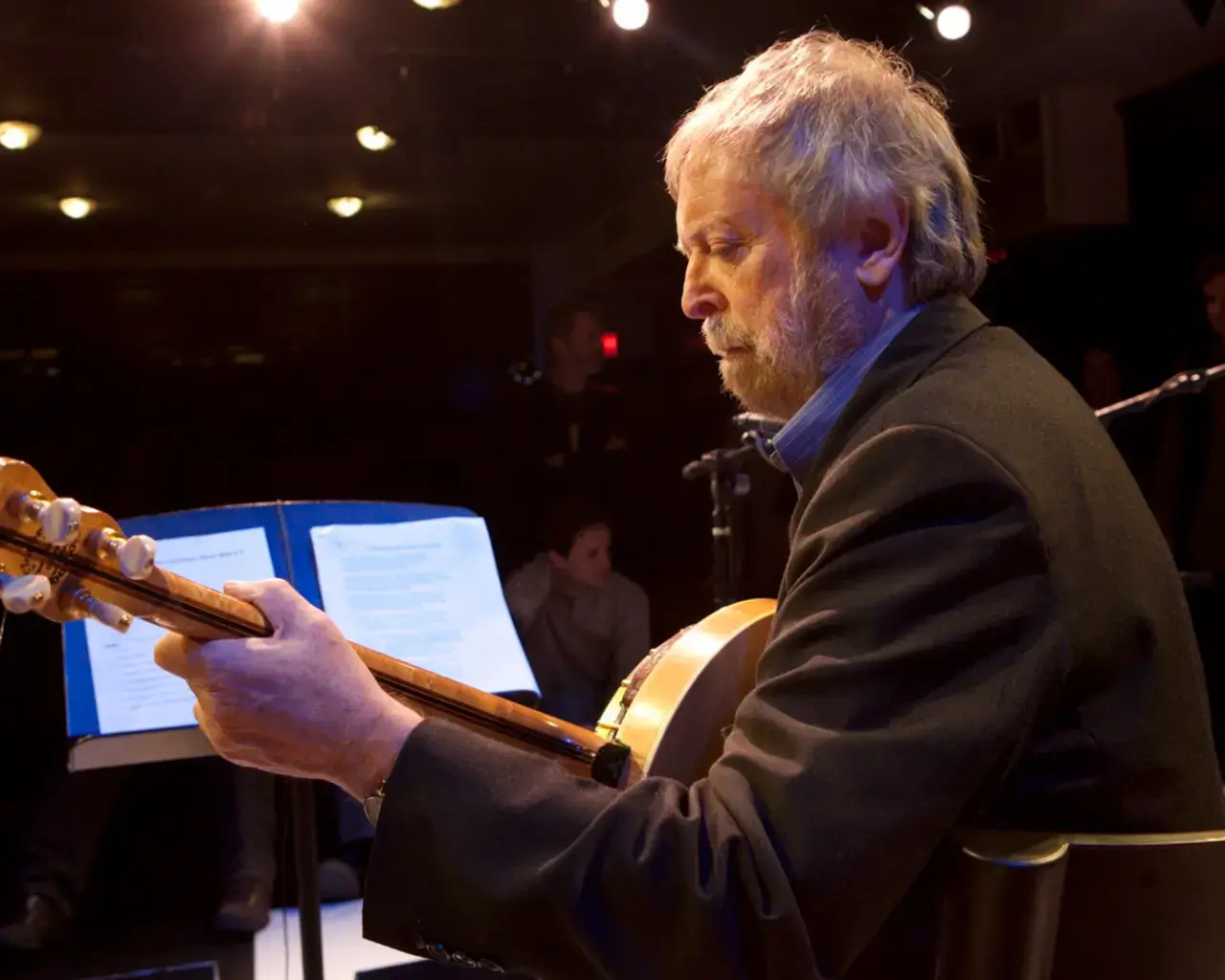 Pew Fellow Mick Moloney passed away on July 27, 2022, at the age of 77.
Moloney sang and primarily played tenor banjo, along with guitar and mandolin, producing and/or playing on roughly 125 albums in his career. He was born in Ireland and began playing the banjo in 1959, moving to the US in 1973 and eventually earning a PhD from the University of Pennsylvania. In addition to his own work, Moloney spent much of his career documenting and presenting traditional Irish music and musicians.
In addition to his Pew Fellowship, Moloney received numerous accolades, including a Presidential Distinguished Service Award for the Irish Abroad from the Irish government and a National Heritage Fellowship, a lifetime honor from the National Endowment for the Arts. His NEA page notes, "By recognizing and recording skilled musicians, he was highly influential in bringing Irish music out of pubs and parlors and placing it on stages and in concert halls."
Moloney was also interested in bridging cultures through music. A New York Times remembrance observes, "Mr. Moloney was passionate about exploring the connections between Irish, African, Galician and American roots music and organized many concerts and lectures highlighting those synergies. On one program in the 'Celtic Appalachia' series…the Malian musician Cheick Hamala Diabaté performed on Indigenous African instruments that predated the banjo. Mr. Moloney also collaborated with the Filipino vocalist Grace Nono, among other musicians."
Moloney earned a BA from University College Dublin and a master's degree and PhD in folklore and folk life from the University of Pennsylvania. He taught at NYU, where he was named a global distinguished professor, as well as Georgetown University, the University of Pennsylvania, and Villanova University. In his later years, he split his time between New York and Thailand, volunteering as a music therapist and teacher for abandoned children in Bangkok.