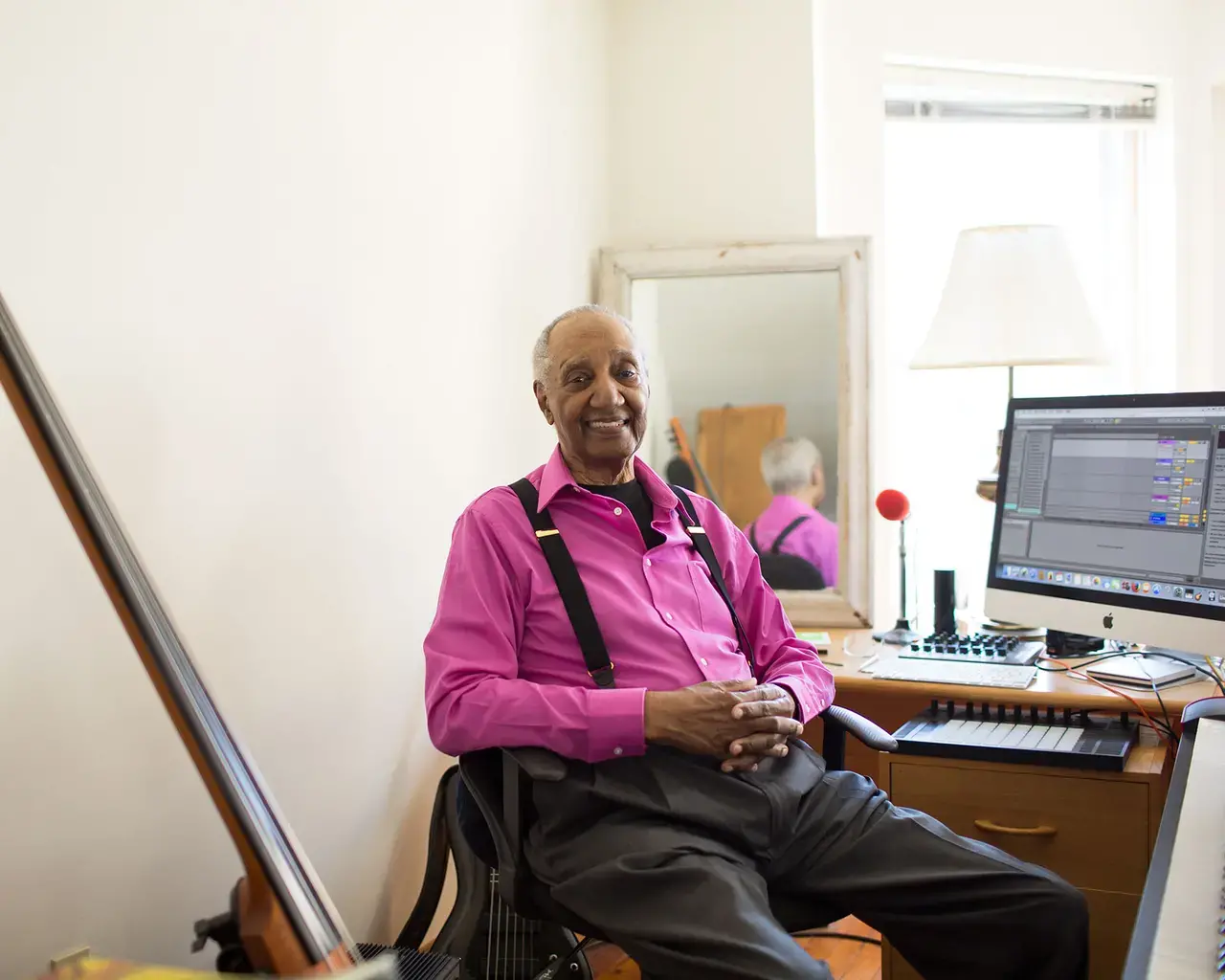 Pew Fellow Jymie Merritt passed away on April 10, 2020, at the age of 93. The West Philadelphia native was an early adopter of the electric bass and an anchor for countless ensembles. In his seven-decade career, the pioneering bassist played with some of the most acclaimed jazz and blues musicians in American history, including Art Blakey and The Jazz Messengers, John Coltrane, B. B. King, Dizzy Gillespie, Max Roach, and Chet Baker. In the 1960s, Merritt established his own ensemble called The Forerunners, which he led for the rest of his life.
"In addition to him being an extraordinary bass player, he had his own sound," Philadelphia saxophone player and Pew Fellow Odean Pope told The Philadelphia Inquirer. Pope first played with Merritt in 1959 and was an original member of The Forerunners. "He had his own concept. He was just so fluent in what he was doing. To me, playing his music was like going to the highest university in the whole world."
Later in his career, Merritt began investigating digital composition tools. In an interview with the Center in 2017, the jazz innovator said, "My computer workstation is my most treasured possession, as well as, at times, my greatest frustration."
Though the understated musician's name did not appear on album covers or marquees, Merritt was a major presence in the jazz community. His career accolades include a Living Legend Award from the Philadelphia Clef Club of Jazz and the Performing Arts and the Philadelphia City Council in 2013 and a Jazz Heritage Award from the University of the Arts and the Jazz Heritage Project in 2009.
Hear Merritt's compositions in a live in concert by The Forerunners (with his son Mike Merritt playing bass), recorded at Philadelphia's World Cafe Live in 2016 and aired on NPR's Jazz Night in America.