Three new staff members have joined the Center in recent months in support of our grantmaking programs. Learn about their roles and the art that moves them.
Get to know the entire Center team on our staff page.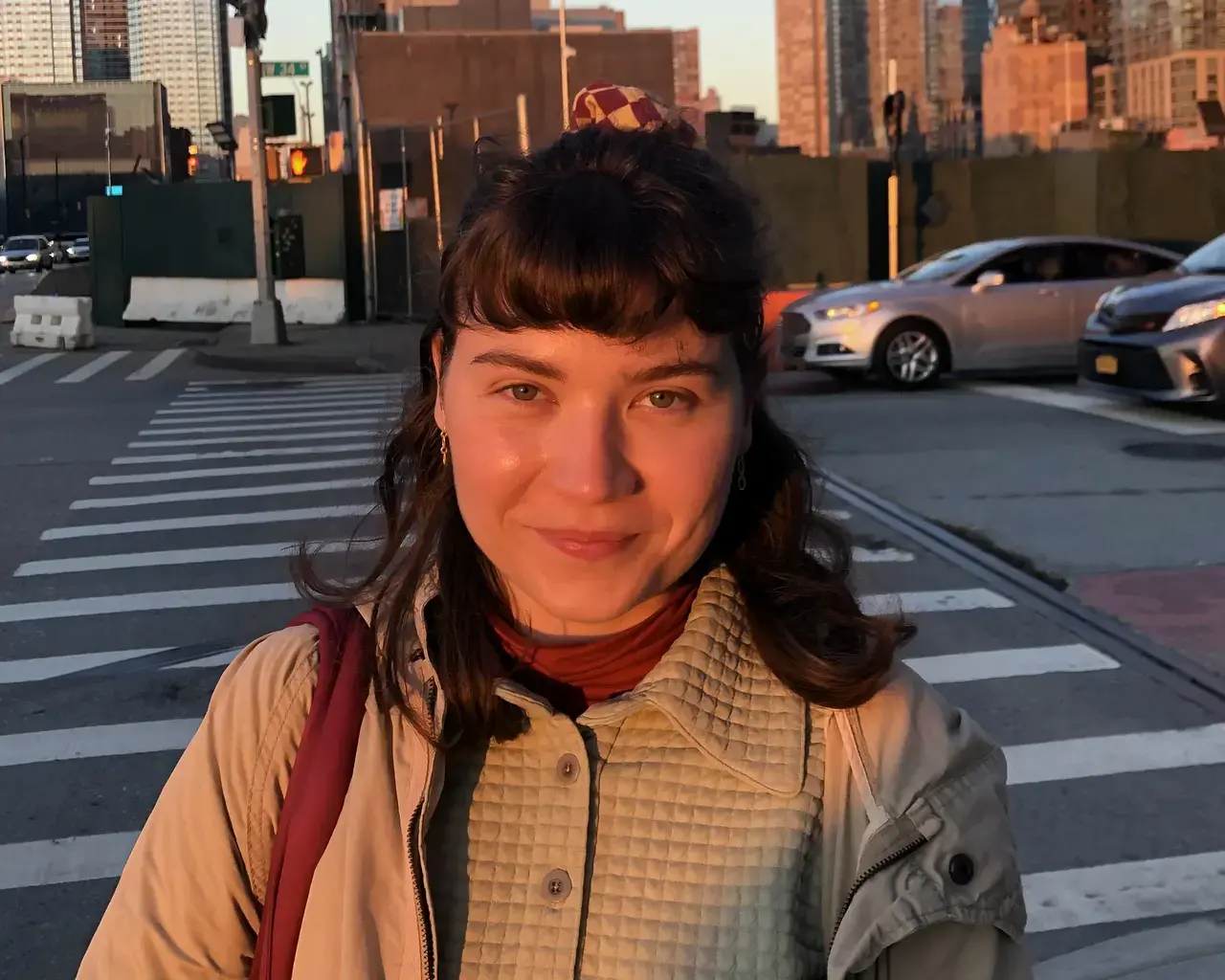 Bailey Dodds
she/her   
Grants Assistant
Bailey supports the Center's grants administration, working directly with grantees to manage day-to-day reporting and contracts. She holds a BS in industrial design from Drexel University and is interested in book arts and printmaking. "I like drawing as a form of journaling," she says. "Last month, I saw the drawings of Reza Shafahi in New York City, and it reminded me how many stories you can tell in one drawing."
Is there a work you've found especially moving or resonant recently?
I recently revisited the 2017 exhibition Philadelphia Assembled initiated by artist Jeanne van Heeswijk. Even beyond its lifespan as a public art piece, the resources, stories, and graphics continue to inspire me in questioning the function of public art and museums.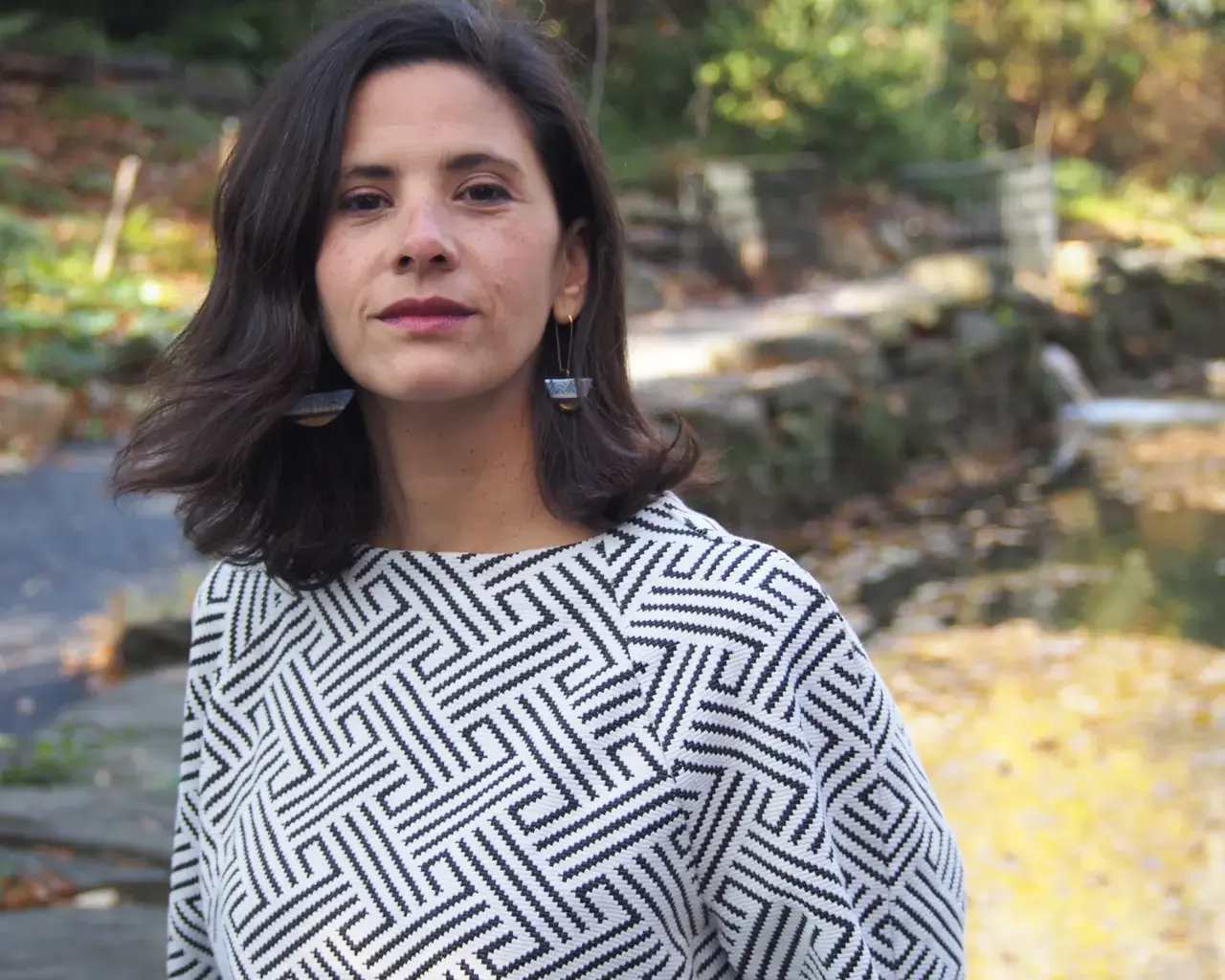 Ana Gabriela Jiménez
she/her
Program Assistant, Project Grants
Ana Gabriela interfaces with Center constituents, applicants, consultants, grantees, and Center staff in support of the Exhibitions & Public Interpretation program. Originally from Colombia, Ana received her MA in fine arts from the Piet Zwart Institute in The Netherlands. She also enjoys reading, biking, mothering, and volunteering with organizations that support the immigrant community. This summer, she is looking forward to "reconnecting with her cultural roots," traveling with her family through some Andean regions in Colombia.
Is there a work you've found especially moving or resonant recently?
Recently, I have been revisiting artwork from Sophie Calle, which I ran into in a completely random way at the Centre Pompidou years ago. Her thought-provoking projects—and how she explores themes of identity, human vulnerability, intimacy, and human connection in them—resonate deeply with me. I like how she blends various media such as photography, installation, and storytelling, and I admire how in Take Care of Yourself she invited 107 women, chosen for their profession or skills, to interpret a letter she received. It is a work in which I always find new layers of understanding.
Alec Unkovic
he/him
Program Officer for Visual Art & Creative Practices
Alec supports applicants and grantees in the Center's Project grants program. He spent the previous ten years at The Fabric Workshop and Museum, most recently as exhibitions manager. After studying classics in school and working with living artists throughout his career, he has a love of both ancient and contemporary art. In his role at the Center, he's been excited to engage with "such a large cross section of the cultural sector in Philadelphia as they undertake ambitious new work," he says. He has not yet achieved his New Year's resolution to find a new favorite Italian restaurant in Philadelphia and welcomes any recommendations.
Is there a work you've found especially moving or resonant recently?
JEB's The Dyke Show recently blew me away. JEB toured the country from 1979 to 1984 with her slideshow lecture comprising over 100 years of photography, starting in the mid-1800s, told from a lesbian feminist vantage point. It's very much about searching for yourself in the culture when you don't see your story reflected in the mainstream. JEB restaged it in 2023. It was so funny and poignant! I unexpectedly stayed for the entire 83-minute video, and I wasn't the only one who did so. It has stuck with me now for weeks.