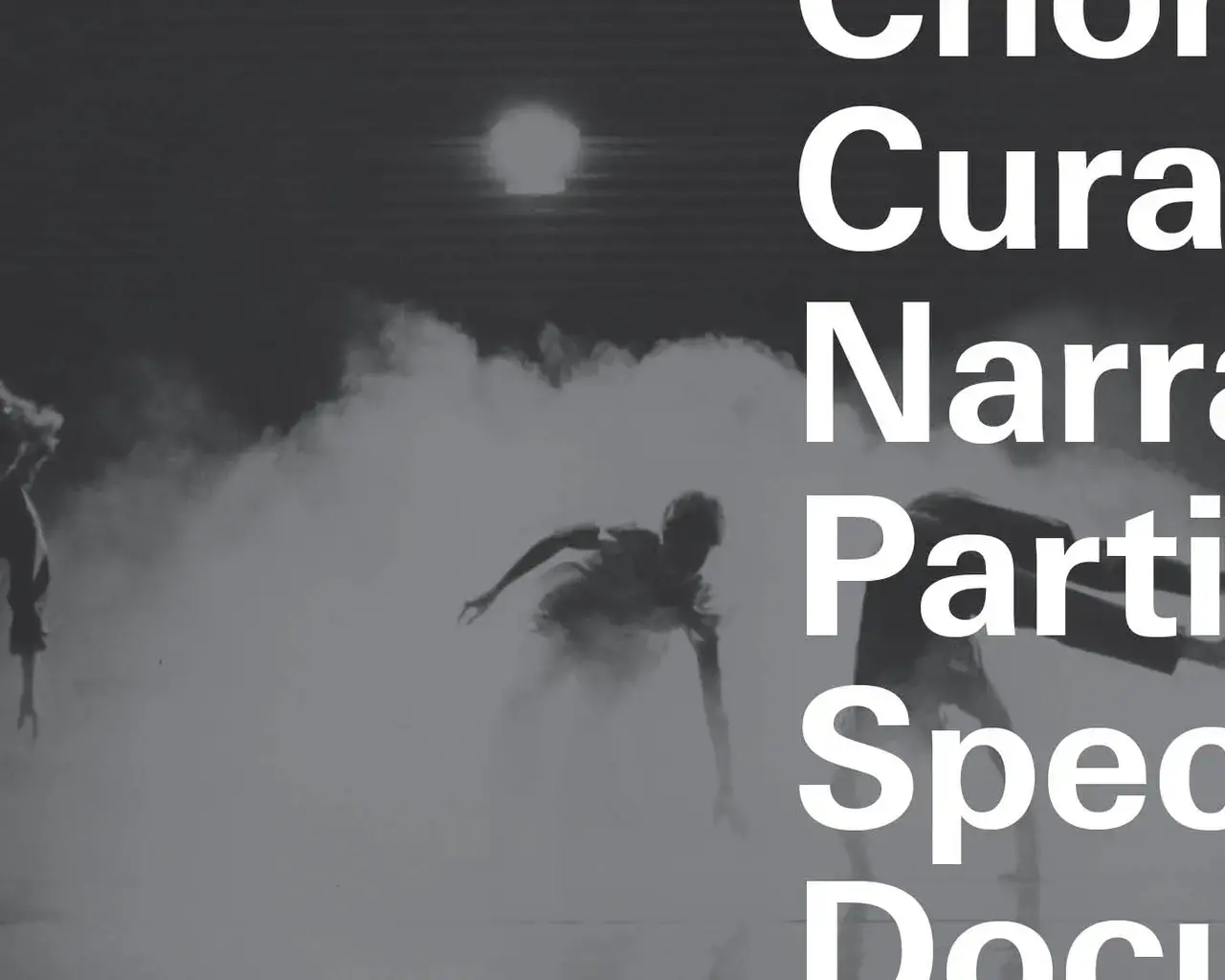 The online keywords anthology In Terms of Performance, produced by The Pew Center for Arts & Heritage and the University of California, Berkeley, is now reimagined as an installation at the Brooklyn Academy of Music (BAM).
On view March 6 through May 8, 2018, In Terms of Performance at BAM transforms the web-based publication into a physical exhibition through interactive displays, text, video, and selected materials from the BAM Hamm Archives that illuminate and extend key points from the anthology's web of reference. The exhibition is designed by Andrew LeClair.
Intended to provoke discovery and generate shared literacies across disciplines, In Terms of Performance is a living anthology that continues to expand and features essays and interviews from more than 50 prominent artists, curators, presenters, and scholars who reflect on common yet contested terms in contemporary cultural practice. Current entries include "Composition," "Curating," "Prop," "Duration," "Live," and "Postdramatic," among others.
On Wednesday, April 4 at 5:30 p.m., BAM will host an opening reception featuring artist-led exercises from Malik Gaines, Ain Gordon, Sharon Hayes, and Brooke O'Harra. The event is free and open to the public.
In Terms of Performance was launched in December 2016 and is co-edited by Shannon Jackson, the Cyrus and Michelle Hadidi Chair in the Humanities at the University of California, Berkeley, and Paula Marincola, Executive Director of The Pew Center for Arts & Heritage, Philadelphia.
The web publication currently contains 28 keywords, each with multiple entries from contributors including Sabine Breitwieser, Lucinda Childs, Pauline Oliveros, Ralph Lemon, Richard Maxwell, and Catherine Wood, who offer their distinct perspectives on the relations among visual art, theatrical, choreographic, and performance art practices; the poetry of miscommunication; and the stakes of differing literacies in the context of progressively hybrid cultural production.
Explore the publication at www.InTermsOfPerformance.site and join the conversation on Facebook, Instagram, and Twitter using #InTermsOfPerformance.