Our online conversation series Archiving Black Culture: Ethics and Practices of Change brought together archivists, scholars, and curators to explore the work being done to restore Black cultural presence, expand content, and reimagine access. In her role as the Center's 2020–21 Visiting Scholar, Linda Earle convened four discussions with eight speakers presenting thoughtful insight and conversation on how Black archives can serve as a framework for a multivalent exploration of Black cultural production.
Read more about these discussions and watch recordings of the webinars below.
Recovering Marginalized Histories
Memory workers discuss reframing archival processes to recognize and surface narratives that have been traditionally undervalued by those systems and how to make archives more accessible.
In conversation with:
Rayna Andrews, Archivist, Henry Luce Foundation African American Collecting Initiative, Archives of American Art at the Smithsonian Institution
Simone Fujita, Bibliographer, African American Art History Initiative at the Getty Research Institute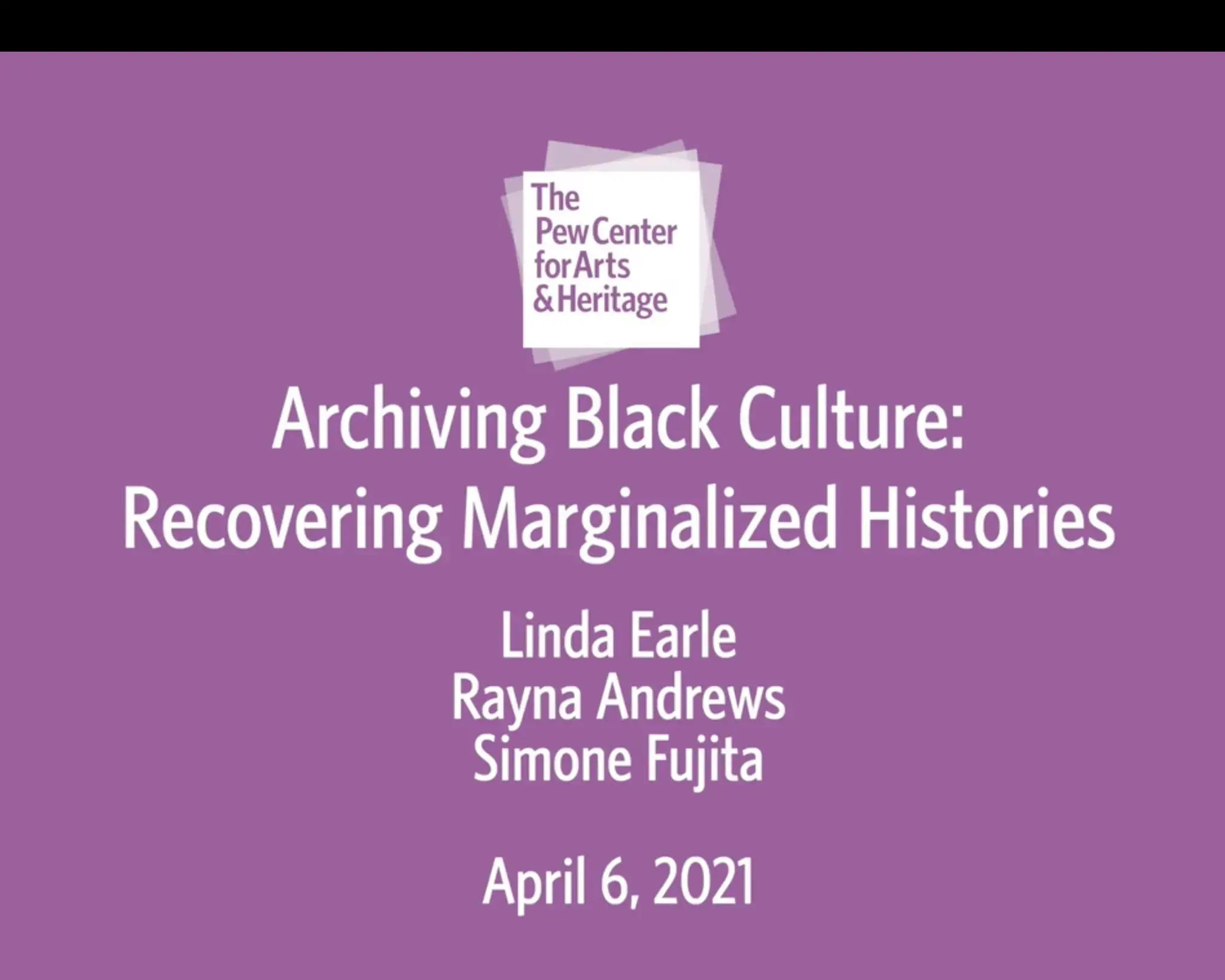 Digital Protocols & Possibilities
Three scholars talk about navigating the digital landscape with archival and curatorial protocols that center justice and support entirely new forms of public engagement.
In conversation with:
Faithe Day, PhD, independent researcher, writer, and digital creative
Portia D. Hopkins, PhD, 2020–2022 CLIR/DLF Postdoctoral Research Associate in Data Curation for African American Studies at Rice University
Synatra Smith, PhD, Fellow for Digital Curation and Scholarship in African American Studies at the Philadelphia Museum of Art and in partnership with the Temple University Libraries Loretta C. Duckworth Scholars Studio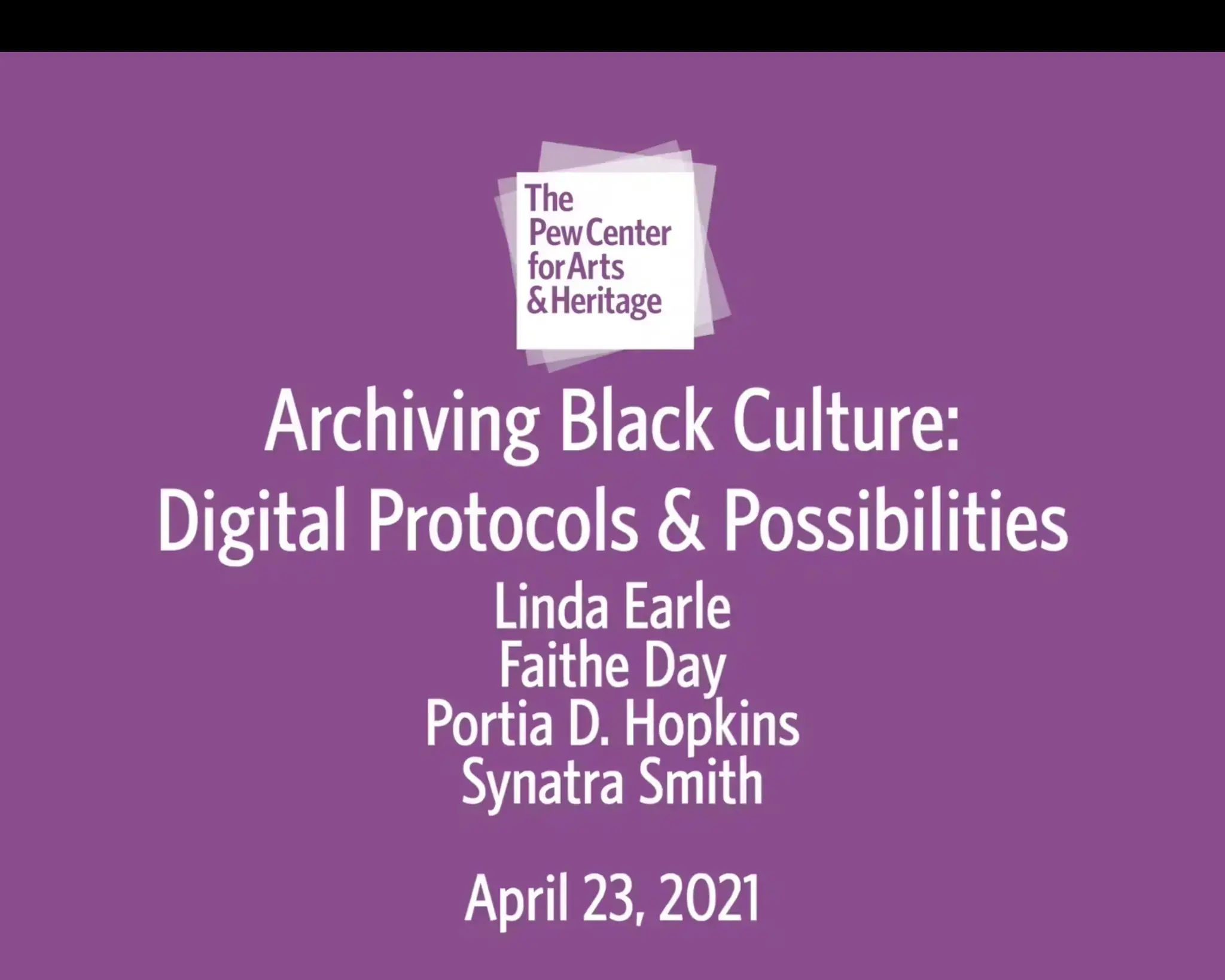 Curating & the Archive: We Wanted a Revolution
Linda speaks with Rujeko Hockley about curating the landmark show We Wanted a Revolution: Black Radical Women, 1965–85, first exhibited at the Brooklyn Museum in 2017, and compiling an "archival sourcebook" that continues to be a resource for scholars and curators.
In conversation with:
Rujeko Hockley, Whitney Museum of American Art assistant curator and co-curator of the 2019 Whitney Biennial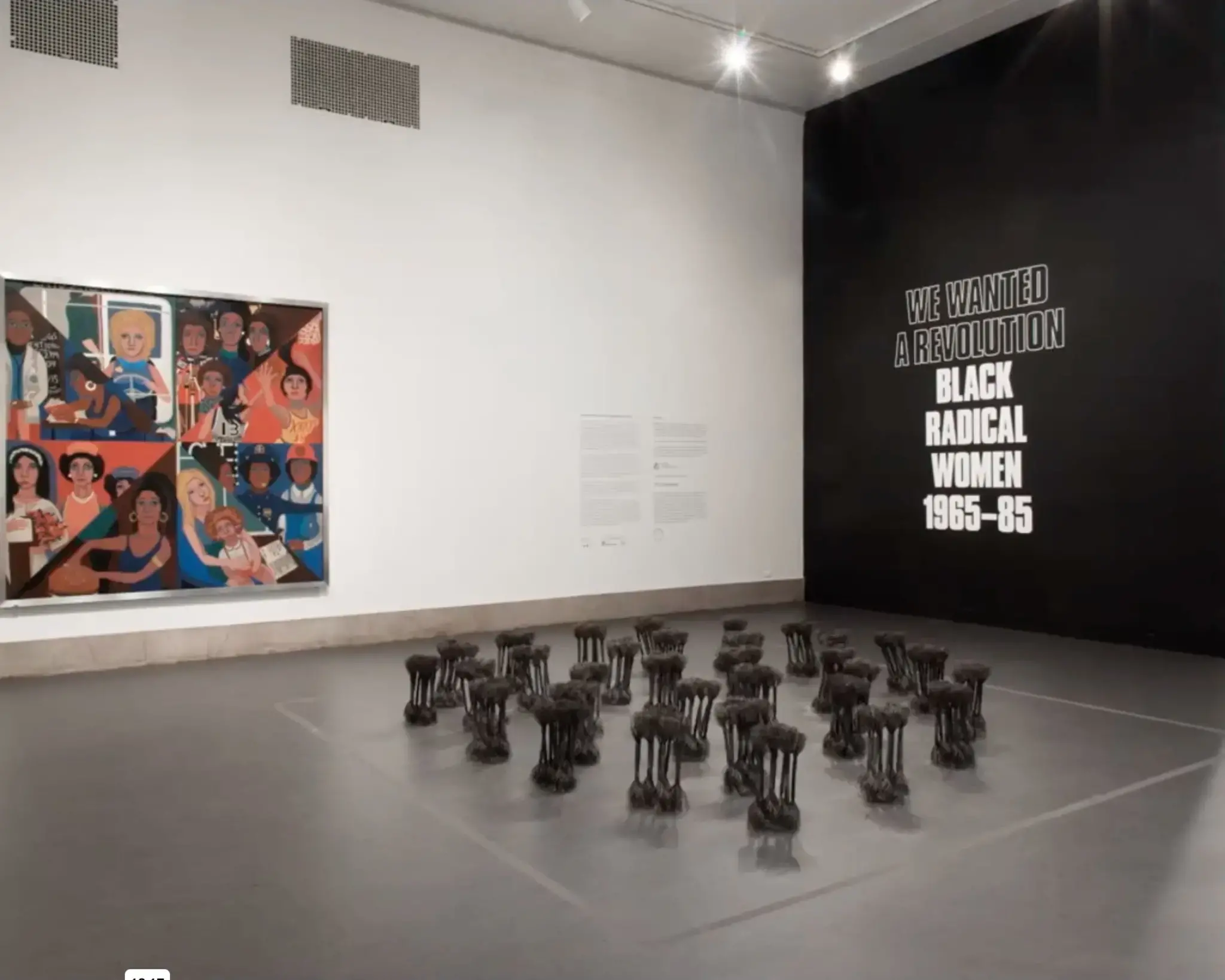 Artists, Community, and Alternative Archival Practices
Two archivists from the Nomadic Archivists Project discuss how they help partners archive creative endeavors, political advocacy, and community histories; develop archival literacy in audiences; and explore the impact of working with communities to document Black cultural and intellectual legacies.
In conversation with:
Miranda Mims, co-founder of the Nomadic Archivists Project; Joseph N. Lambert and Harold B. Schleifer Director of Rare Books, Special Collections, and Preservation at the University of Rochester
Steven Fullwood, co-founder of the Nomadic Archivists Project, archivist, documentarian, writer