When it comes to the distinctive artistic practices and creative challenges that drive today's artists, our Pew Fellows have a wealth of insights, representing a diversity of perspectives across age, background, and creative disciplines.
In this installment, interdisciplinary artist Maia Chao and visual artist James Maurelle discuss how they create productive work environments for themselves, their earliest interests in artistic expression, and why they've made Philadelphia their home. 
Chao's work in performance, video, sculpture, and social practice investigates systems of value and power within formal and informal institutions such as museums, economic structures, and families. Maurelle works with his hands to create sculptures from wood, metal, and found materials, inspired by five generations of tradesmen and woodworkers in his family.
Maia Chao
What is your ideal studio routine from start of the day to end of the day? What is your actual studio routine?
James Maurelle
My ideal studio routine starts with waking up in the morning. Waking up is a new birth to me—a fresh start with a little bit of residue of the past. Growing up, I would hear my dad say, "It gets harder to get out of bed every day." I didn't know what that meant until I became older. In media interviews, I've heard this question many times: "What gets you out of the bed in the morning?"
It isn't one answer. It's a myriad. To wake up to begin again with joy, wonder, and promise. Knowing the night before that tomorrow is going to be a studio day means mental preparation, going over the game plan, objects, tactics in my head. The beginning of Rocky (the film), the routine, waking up very early, when the city (Philly) is still and silent. 
Cut to INT. — STUDIO — DAWN
I break my knees in prayer, to give thanks for the opportunity to use my creativity, to celebrate existence via making objects. I stand, I grab my phone from my left pocket, I select the John Coltrane studio playlist. A Love Supreme, the whole album, then "Afro Blue," the versioning of Mongo Santamaría's piece, then Out of This World, then my session starts to pick up a rhythm/pace, and I catch the zone. I run a set till my day ends with Live in Japan, "Afro Blue" once again, done. I break my knees and pray again, giving thanks. I stand, take a few pictures of my progress, and leave the space.
Cut to EXT. — NIGHT
I make the trek back home.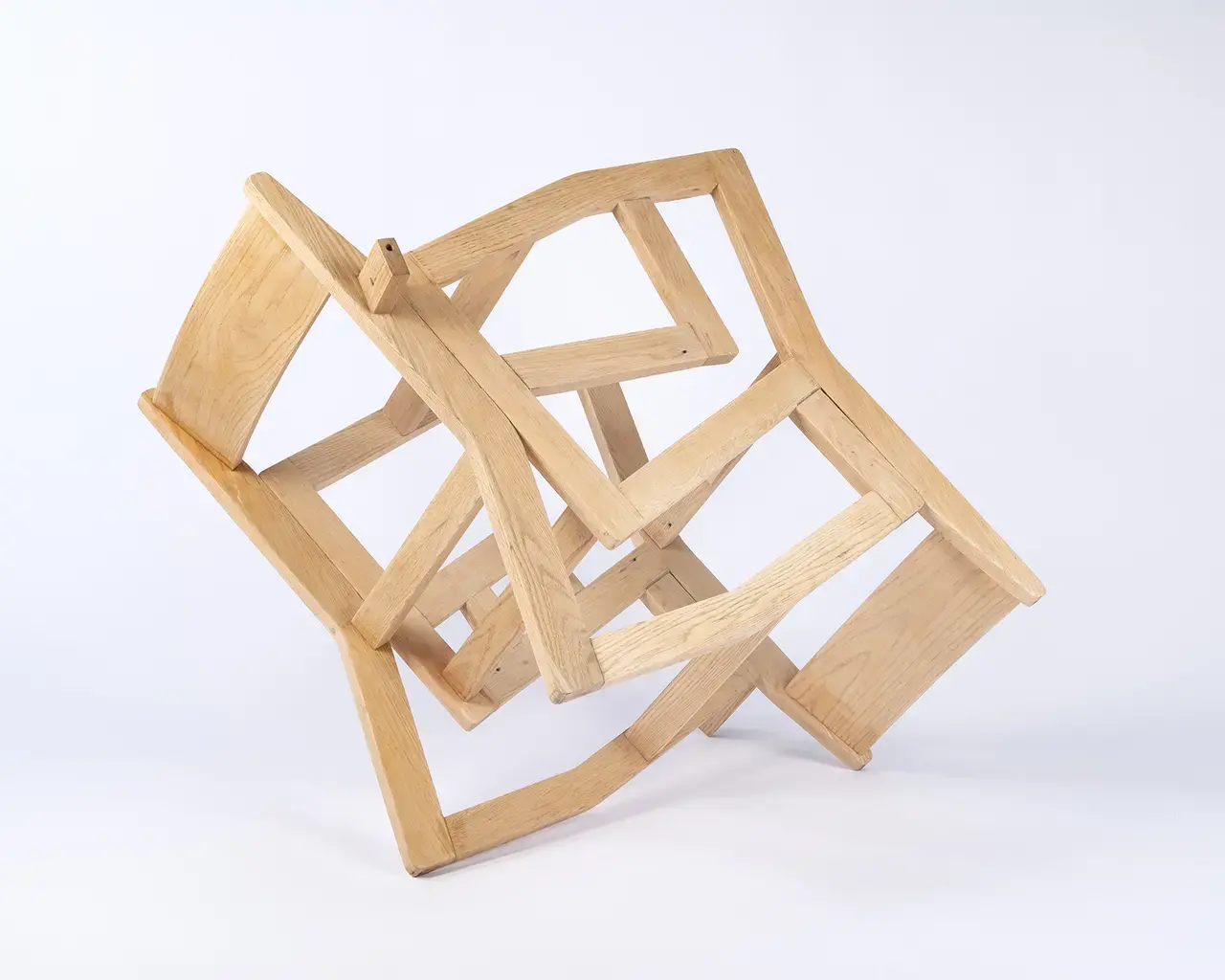 Maurelle
If you could have your ideal home/studio anywhere on the planet, where would it be? 
Chao
I think my dream would be to have a home/studio in nature (but no mosquitoes!) on a lake and a home/studio in Philadelphia, and to go between them. That said, I don't really have the most studio‐based practice. I love having a space to think and tinker, but I also get very overwhelmed by material accumulation, and I can get really depressed if I'm alone making work in a vacuum. So making relational and collaborative work that is "social practice" is kind of a necessity for me. Being with other artists and thinkers is when I am most excited about life. I'm a discursive thinker and maker—I gotta talk it out. So my ideal home/studio would be with a group of collaborators and a lot of books, movies, delicious meals, and expansive time. I guess they call that a residency. I prefer to do intense spurts of project‐based making and then take breaks. I'm not very good at sustaining a daily studio practice alongside work/life.