What may be considered music by one artist could be considered noise by another. Noise from the 18th Floor, a music program of The Pew Center for Arts & Heritage, sought to challenge our notions of music and noise with playlists that represent a range of genres, accompanied by interpretive narratives. Each program in the series was curated by a local music expert and highlighted the work of the Center's constituents and grantees, in order to build awareness of our region's cultural vibrancy.
Guest curators in the Noise series included Donald Nally, Helen Haynes, King Britt, Elaine Hoffman Watts with Susan Watts and Dan Blacksberg, and Dustin Hurt of Bowerbird. Tracey Tanenbaum, public radio veteran, was producer and host of the series, providing listeners with insightful interviews interspersed with the curators' music selections.
Watch a behind-the scenes video about Noise from the 18th Floor, featuring Tanenbaum and engineer and Noise producer Rodney Whittenberg:
#1: Donald Nally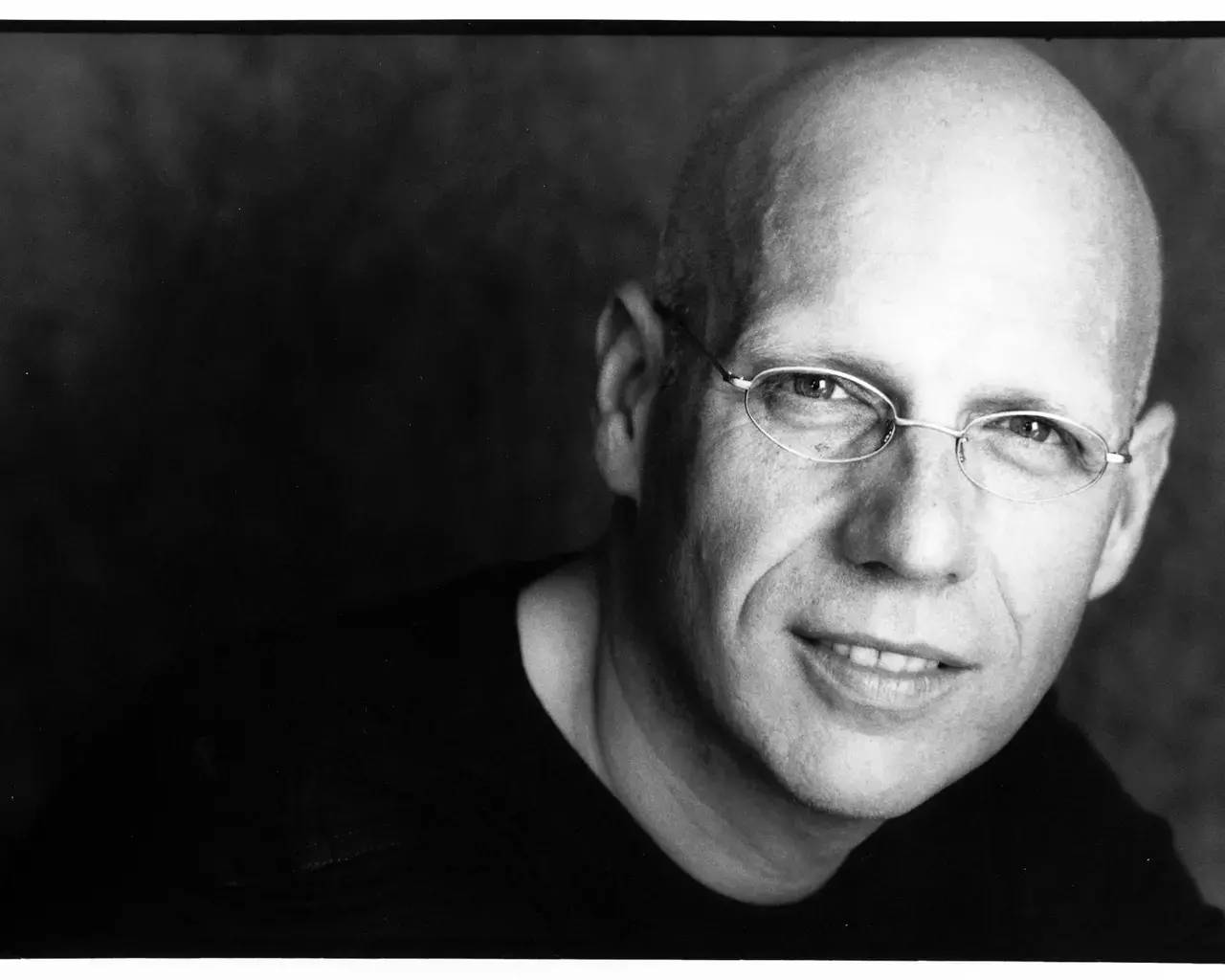 The first edition of Noise from the 18th Floor featured post-modern choral works selected by Donald Nally, conductor of The Crossing, one of the only professional choirs in the world dedicated to singing exclusively new and recently composed work. An edited version of Nally's interview was interspersed with post-modern choral selections for the online music program. He divided the music into five categories: parody and reflection on "old" music; new music that works on our memory (the blurred lines of common practice tonality); deconstructionism's various guises; minimalism's many angles; and American eclecticism.
Watch Nally in the studio:
#2: Helen Haynes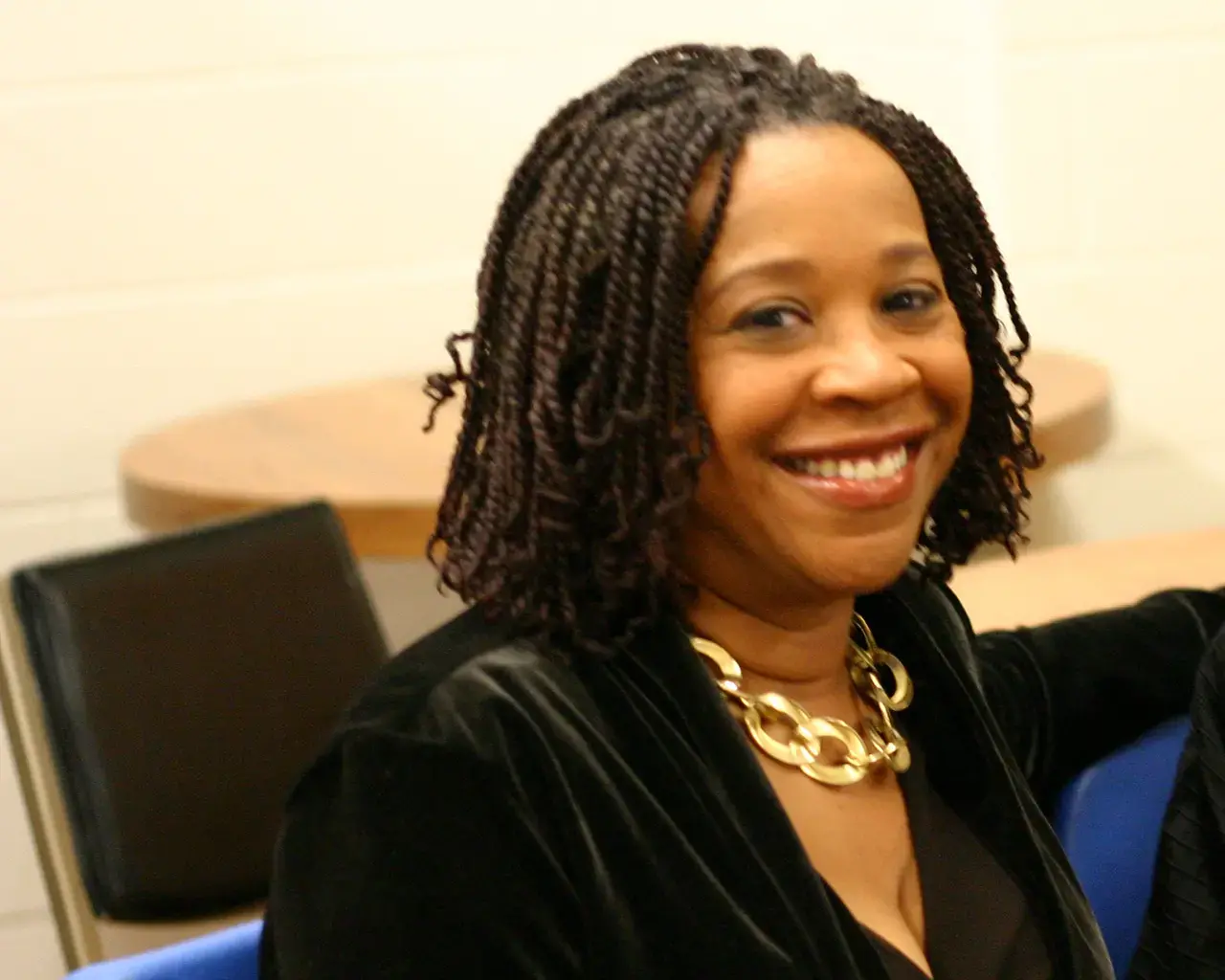 The second edition of Noise from the 18th Floor featured a collection of jazz and world music curated by Helen Haynes, Chief Cultural Officer of Philadelphia's Office of Arts, Culture, and the Creative Economy. Haynes titled her program "The Voice of the People" and divided it into three sections: "A New Jazz Canon: Composers and the Black Aesthetic," including recordings by Alice Coltrane, Randy Weston, and 1992 Pew Fellow Odean Pope; "A New World Canon: Voices From the Diaspora," featuring the music of Fela Anikulapo Kuti, Angelique Kidjo, and Lila Downs; and "Blues People," which she took from the book Blues People: Negro Music in White America by Amiri Baraka (LeRoi Jones). In addition to music by Andy Bey and Abbey Lincoln, this last section featured Balm of Gilead, a spoken-word piece about Billie Holiday, performed by Kamau Daaood.
Watch Haynes in the studio:
Haynes also participated in the Center's then-concurrent Shelf Life project. Click here to learn more.
#3: King Britt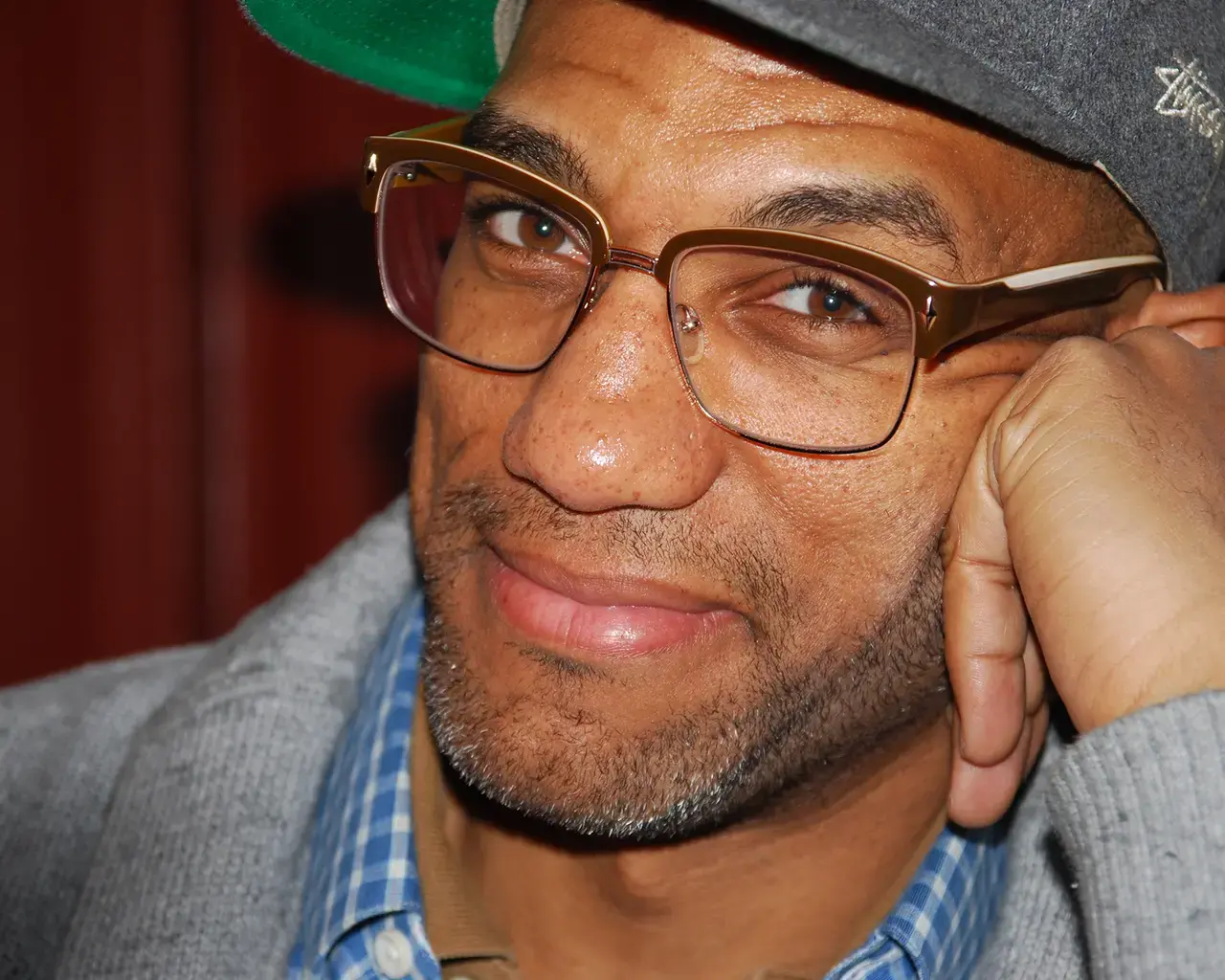 "Cosmic Culture: A Sonic Journey into Afrofuturism" featured African-American music inspired by science fiction in a program curated by King Britt, a 2007 Pew Fellow and a Grammy Award-nominated DJ, performer, and composer. Britt selected performances by those who seem to have a spiritual connection with a greater force. In part one, titled "Yesterday," Britt's mix of 10 compositions included the mystical Sun Ra in a live performance of "Space Is the Place," with an overlay of an interview with Britt's mother Pearl. The journey continued with "Today," a mega-mix of over two-dozen pieces. From Los Angeles-based band Build an Ark, which has kept Sun Ra's spiritual message alive with songs such as "The Stars Are Singing Too," to Afrika Bambaataa's "Planet Rock," which Britt described as an "anthem of our generation," this collection was a reflection of his artistic vision. "Cosmic Culture" also featured the music of jazz greats Dee Dee Bridgewater, Herbie Hancock, and many more, and closed with a third installment, "Tomorrow," which featured "Beyond the Sun," written by Britt especially for this program under his pseudonym Fhloston Paradigm.
Watch Britt in the studio:
#4: Elaine Hoffman Watts, Susan Watts, and Dan Blacksberg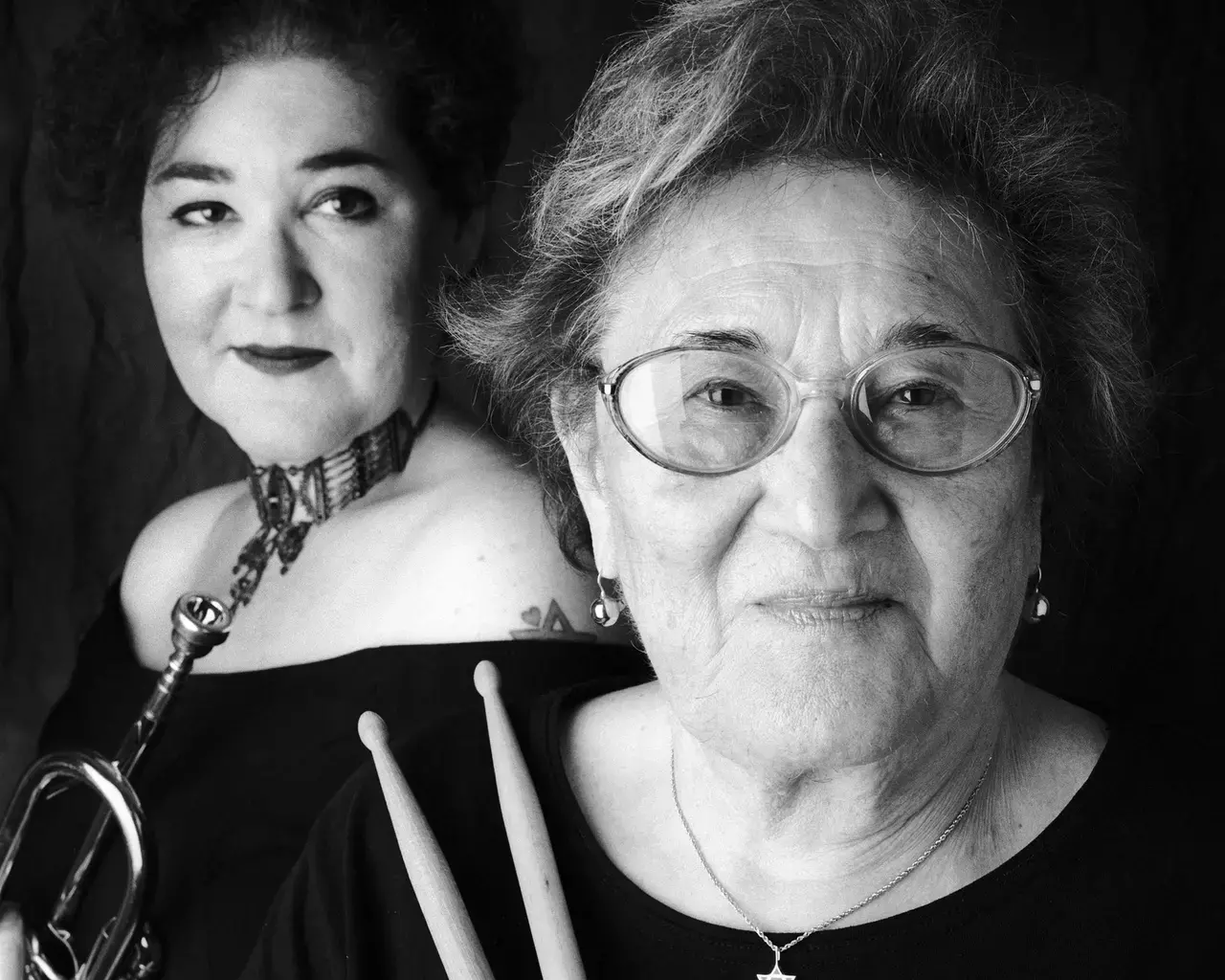 "Klezmer: Voices from Three Generations," was a program in two parts. The first part was co-curated by Philadelphia's first family of Klezmer, 2000 Pew Fellow and drummer Elaine Hoffman Watts and her youngest daughter, trumpeter, arranger, and singer Susan Watts. The second part was curated by trombonist and 2012 Pew Fellow Dan Blacksberg, a fresh voice in klezmer music.
Klezmer is a musical tradition with roots in Eastern and Central European Jewish culture, and was later transplanted to the United States by immigrants from these regions. "Klezmer" is a compound word made from two Hebrew words: "kley" (vessel or tools) and "zmer" (melody), but the term was not commonly used to define the music and its musicians until the 20th century. It is a very eclectic style of music; the rhythms, melodies, and instrumentation give it a distinctive sound. Klezmer has pollinated and cross-pollinated with many genres of music since its inception, American jazz being the most obvious example. In this fourth edition of Noise from the 18th Floor, Tracey Tanenbaum examined the growth and trajectory of klezmer from the perspective of three generations of torchbearers based here in Philadelphia.
Watch Elaine Hoffman Watts and Susan Watts in the studio:
Watch Blacksberg in the studio:
#5: Dustin Hurt of Bowerbird
The fifth edition of Noise from the 18th Floor, "Bowerbird-Cage," was curated by Dustin Hurt, the director of Bowerbird. Bowerbird is a Philadelphia-based organization that presents contemporary music and interdisciplinary events. In 2012, when musicians and artists around the world celebrated the centennial of John Cage's birth, Bowerbird, in collaboration with the Philadelphia Museum of Art, launched an impressive Center-funded festival of events called Cage: Beyond Silence. In this program, Hurt explored the music and philosophy of John Cage, and curated a playlist that highlighted many of Cage's significant works, including his early prepared piano pieces, Indeterminacy, and several of Cage's Number Pieces. He also commissioned Chris Madak to create a realization of Cage's 1958 composition Fontana Mix specifically for this Noise episode.
Watch Hurt in the studio: