In 2011, three-time Obie Award-winning writer, director, and actor Ain Gordon became The Pew Center for Arts & Heritage's first Visiting Artist. Gordon's residency functioned as a creative exchange between a working artist and the Center's staff, constituents, and communities. Through Gordon's presence, the Center sought to create a model for an imaginative and compelling relationship between a grant-making organization and an artist, through creative discourse and an ongoing exchange of ideas. Unlike similar artist residencies, there was no requisite culminating project, although Gordon had opportunities to develop programs and events throughout the period of his residency.
Gordon has been writing and directing since 1984, and his work draws upon ideas and sources from many disciplines. He is well-known for theater works which concentrate on the notion of "place" and seek to unearth histories that have been lost or otherwise forgotten. Over the course of his two years in residence, Gordon engaged with Center staff and constituents in a variety of dialogically-based modes, inspiring new ways of thinking about artists, communities, and the values that unite us. Gordon's residency also allowed for interaction with Center visitors and cultural leaders in the Philadelphia area, so that our entire artistic community could benefit from an ongoing conversation.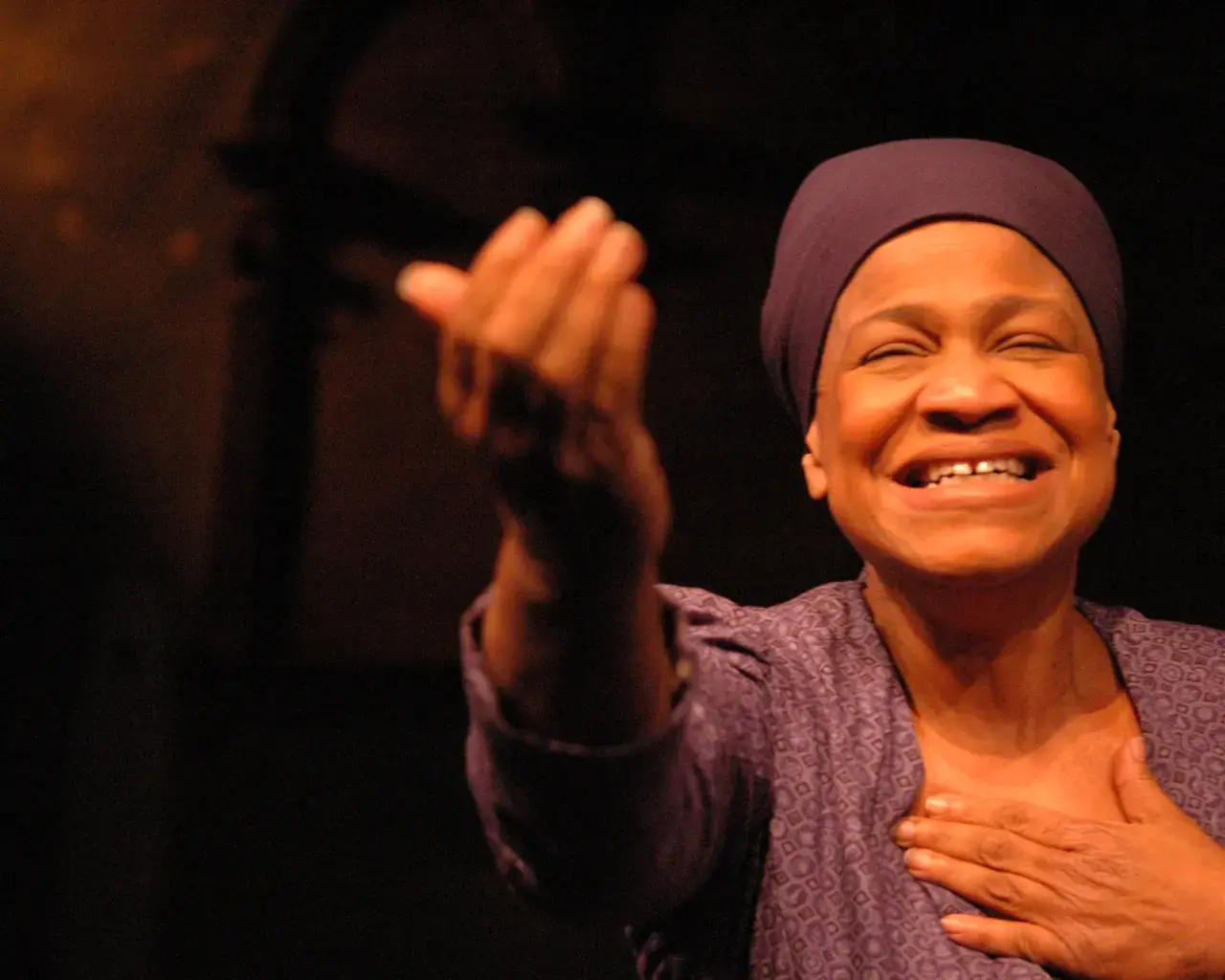 Gordon's time at the Center resulted in a number of highlights and positive outcomes. In January 2012, 2010 and 2011 Pew Fellows gathered for a dinner with Gordon, during which he discussed his life as an artist and read from a then-work-in-progress that investigated the practice of historic re-enactment. In September 2012, Gordon was the final contributor to round one of the Center's Push Me, Pull You project, regarding (co-) authorship and collaboration in cultural production. As a theater artist interested in pursuing avenues for interdisciplinary practice, who has investigated similar queries since the start of his residency, Gordon was an ideal sounding board for our staff's questions. In his entry, Gordon touched on everything from the "authority" of a physical site to notions of "excellence" and "failure" in co-authorship and collaboration.
Read the conversation in full >
Early on in his residency, Gordon devised the White Box Residencies, a program that invited outside artists to creatively explore the physical space of The Pew Center for Arts & Heritage—the "white box," as it were—and to interact with the Center in some way, then produce an artifact that lived on our website. The project saw three iterations: a movement-based inquiry by dancer and choreographer Tania Isaac (Pew Fellow, 2010); an overnight visit from visual artist Anthony Campuzano (Pew Fellow, 2009); and musical interludes with trombonist Dan Blacksberg (Pew Fellow, 2012) and historical musicologist David Gutkin.
Learn more about the White Box Residencies >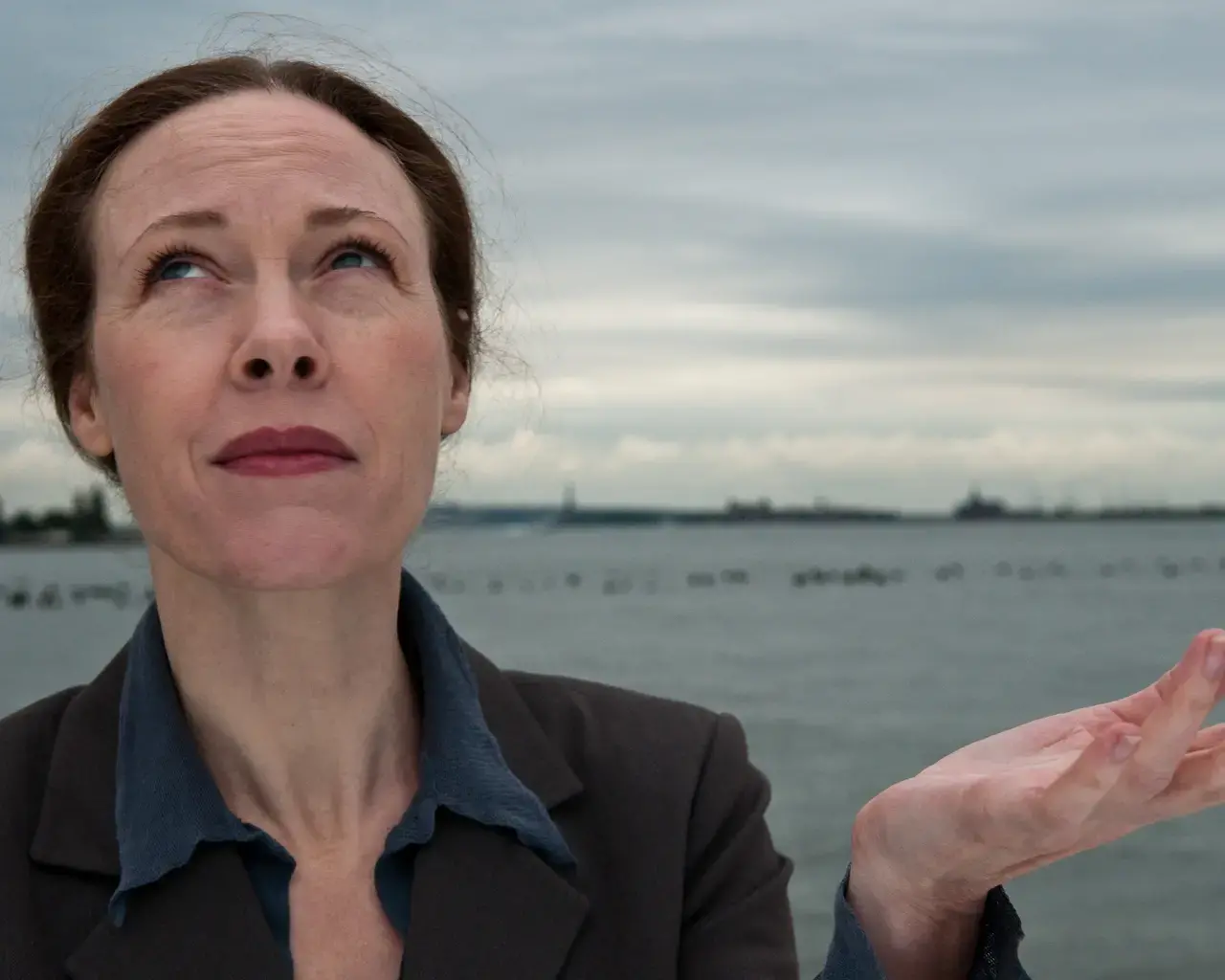 In late 2012, Gordon and Center Executive Director Paula Marincola sat down to discuss the background and spirit of the Visiting Artist Program, and the impact his residency had on the Center. In a three-part conversation, posted serially to the Center website, the two discussed Gordon's role as a conduit between the Center and its grantees, with specific reference to his White Box Residencies project; his dramaturgy during the development of the Push Me, Pull You project; and his input as a collaborator, entering ongoing conversations at the Center and proposing alternative possibilities for our approach to our work.
At the very beginning of Gordon's residency, we asked him about his initial impressions of the Center and what he hoped to take away from this unique residency. Read an excerpt of that interview below:
What attracted you to the opportunity to work as an artist in residence at and around The Pew Center for Arts & Heritage?
One of the things that keeps me alive as an artist, is being in situations that are not of my making—being immersed in some other world and having to negotiate it, traverse it, and try to understand it. Here I am not only in a new city and another artist community, but inside an organization with its own working processes. I have a year to engage with people who are thinking about things related to what I think about but in different ways.
What is your initial impression of this Center and its staff?
I still have a lot to learn, but clearly the Center's heart is in the right place. There is a desire for a "porousness" that is unusual in the funding world.
So in that sense, you feel as though the Center's core interests and values tie in with your own artistic practice?
Absolutely. I think the degree to which people at the Center are constantly questioning the disciplinary categories and how far to stretch them is, while not unheard of, unusual. I think that's very important, because those categories aren't doing us any good and haven't been for some time. The majority of artists now, to some degree, are traversing what have been called the borders. One reason is that they problem solve in more than one way. Another is that they can't afford collaborators, so they become their own collaborator, and figure out how to do those things they can't do. This is rampant in the performing arts.
Also, it's quite rare to encounter a place that funds at exactly the amount you request. You will either get funded or not, but, no, they will not come back and say, "Do all of that, but here's half as much."
How do you think this residency will impact your creative work and output?
It's going to, I think, in many different ways—tangible and intangible. For instance, in the meeting I just came out of, there was a woman speaking quite eloquently about a certain art form that I don't know much about. I made notes of at least five things she said that relate directly to a play I'm thinking about writing. I'm not about to collaborate with her, or start practicing in her discipline, but she consolidated a field of knowledge into a nugget that detonated a little space inside my head about my own practice. This is exactly the kind of impact I'm talking about when I talk about cross-populating the professional development events.
As a writer, I am interested in other fields that have developed nuanced ways of talking about what they do. I have a long association with movement [dance] artists, or modern movement art, or contemporary movement art (or whatever term an artist may choose)—this field has a shorter history of self-developing critical verbiage. Although it's a rich one, it's shorter because it's a newer form or newer in wider recognition. I think a lot about how language specific to one field can be developed, how words can be traded among fields, and how we might all wrestle the intangible to the ground verbally so that it may become more intangible again.
We are kind of meaning-making machines as people, and we—a great deal of the time—receive something as it's given to us and take it in its entirety and go to the next thing. And I'm always interested in: Did I see what you thought you were making? Did I receive your intention? Did I hear what you think you asked? Did I impose my own meaning on your meaning and then assume they were the same and conflate that into one thing?
I always want somebody to say to me: "Wait a minute, so are you saying? Did you mean? Was that? Did I? Did we? Will it?"
It's a little Talmudic.
About Ain Gordon
Ain Gordon has worked as a playwright, director and actor since 1984. He is known for creating theatrical works focused on people, places and events that have been lost or otherwise forgotten in the "official" historical record. Notable works include In This Place…, inspired by the real-life story of the first free African-Americans who built their own home in Lexington, KY, and A Disaster Begins, about a lone woman's relationship with the Galveston, TX, hurricane of 1900 and the subsequent deadly flood. In 2013, with the support of The Pew Center for Arts & Heritage, the Painted Bride Art Center in Philadelphia commissioned Gordon to write If She Stood, which was based on the stories of the city's early female abolitionists. Among Gordon's many accolades are three Obie Awards, two NYFA Fellowships, and a John Simon Guggenheim Memorial Foundation Fellowship in Playwriting. He has been a core writer of the Playwrights' Center, artist-in-residence at the Center for Creative Research, co-founder of Urban Memory Project and co-director of Pick Up Performance Co(s).