The Sentient Archive: Bodies, Performance, and Memory gathers the work of artists and cultural practitioners in dance, architecture, science, and the visual arts with essays that cross boundaries within and between disciplines, and illustrate how the body serves as a repository for knowledge.
Produced by The Pew Center for Arts & Heritage and published by Wesleyan University Press, The Sentient Archive is edited by Bill Bissell, director of Performance at The Pew Center for Arts & Heritage, and Linda Caruso Haviland, professor and founder/director of the dance program at Bryn Mawr College. Caruso Haviland is also an essayist in the book. The volume features 28 essays by contributors including Tomie Hahn, Patricia Hoffbauer, Jenn Joy, Ralph Lemon, André Lepecki, Bebe Miller, Juhani Pallasmaa, Marcia B. Siegel, and other notable artists and scholars. Center specialist Josie Smith was photography editor for the book.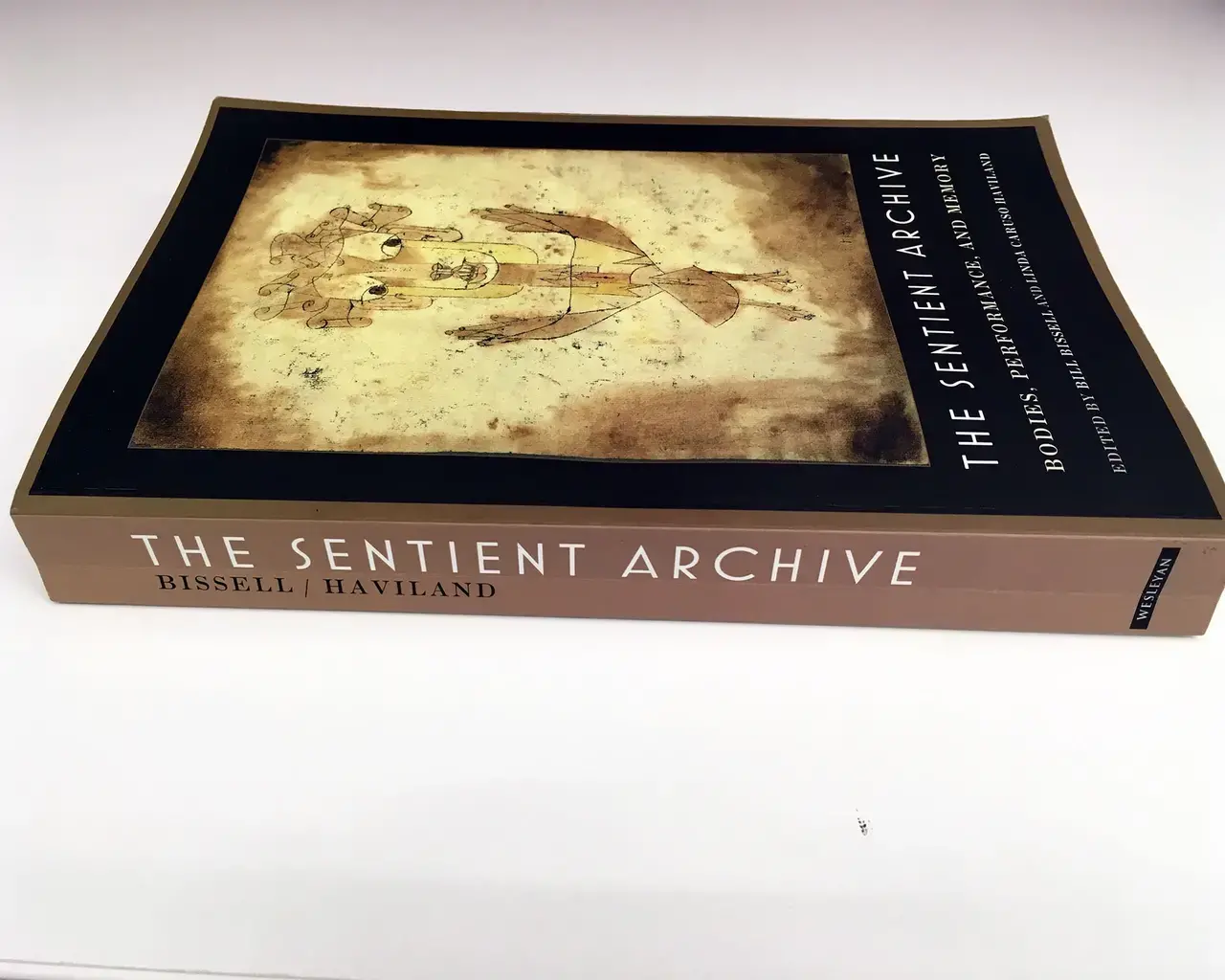 In drawing connections between body and archive, essayists consider how and why the moving body generates and stores information for recall, retrieval, or reenactment. Collectively, the writers address issues of history, memory, and agency, but the knowing body, performed or reenacted, remains a focal point.