Since 2010, The Pew Center for Arts & Heritage has conducted No Idea Is Too Ridiculous, a yearly workshop and small grant opportunity that allows Center constituents to explore creativity and risk-taking, and to learn from one another during their explorations. No Idea Is Too Ridiculous is structured around the idea that in creative practice, it is essential to be conscious of project constraints, both real and imagined.
Renowned American designer Charles Eames once said, "Design depends largely on constraints […] Here is one of the few effective keys to the design problem—the ability of the designer to recognize as many of the constraints as possible; his willingness and enthusiasm for working within these constraints; the constraints of price, of size, of strength, balance, of surface, of time, etc.—each problem has its own peculiar list." Many of us, however, have difficulty separating the real constraints of a project from constraints that we imagine. The museum and performance worlds are full of imagined constraints, and those imagined constraints can hold us back.
Interested participants apply to the program, and a small group of organizations are selected to take part, represented by teams of two or three staff members each. The project begins with a two-day workshop, after which each team has developed a project idea. The teams are given a small grant of $1,000 and only eight weeks to plan and implement their projects. Each year, the workshop is led by Kathleen McLean, principal of Independent Exhibitions, a museum consulting firm specializing in exhibition development, design, programming and strategic planning. In the most recent iteration of No Idea, McLean was joined by co-facilitator Mark Beasley, curator at Performa in New York City and contributor to the Center's 2013 publication Pigeons on the Grass, Alas: Contemporary Curators Talk About the Field.
The First Year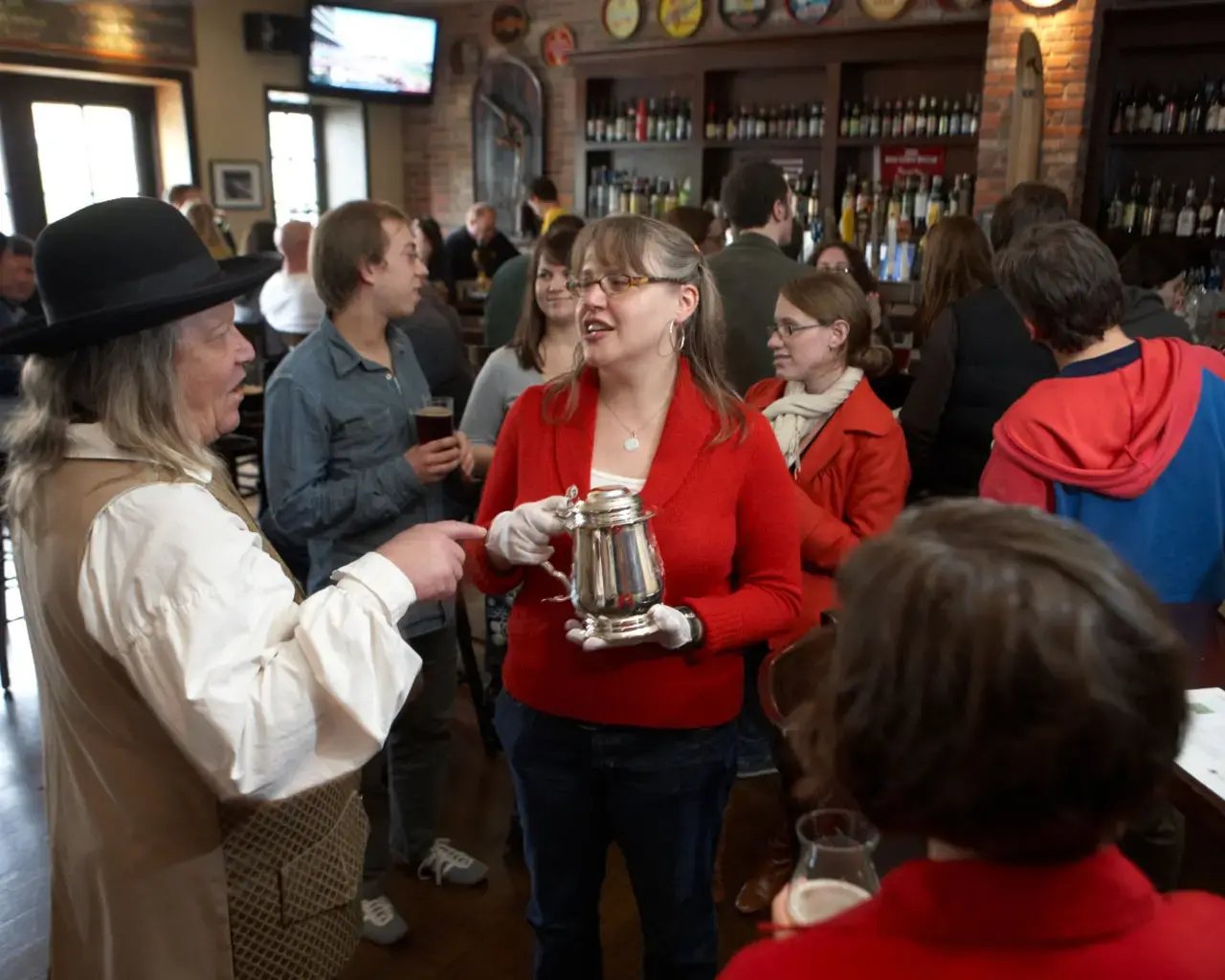 The first year of No Idea Is Too Ridiculous included five participating heritage organizations and institutions from the greater Philadelphia area. Each team developed a project idea around the theme "under the radar" in order to investigate what imagination and creativity look like when interpreting public history.
The Franklin Institute offered a public program on the history and science of beer-making, including a demonstration by employees of Philadelphia's Yards Brewing Company and Ben Franklin's own tankard, returned to its "natural setting" for a single afternoon. The Bucks County Historical Society created a series of "adult" programs exploring the infinite sexual complexity of American Victorian society and Wyck, a historic house in Germantown, commissioned cartoonist Melissa Lomax to create illustrations that added a humorous spin to complex and sometimes difficult stories surrounding the history of the site. The Historical Society of Pennsylvania commissioned five composers to create short musical compositions that responded to the finding aid for the Mary Elizabeth Hallock Greenewalt Papers (Greenewalt was a musician herself, as well as an inventor). Watch one of the commissioned works below, Maurice Wright's "Light-Color Play," which utilizes a painted board by Greenewalt:
First year-participants said that they had a "better sense of how to accomplish challenging projects" within their organizations, and that "when it comes to being creative and innovative, it is more about process than project."
To document the first year of the project, the Center worked with Allan Espiritu of gdloft to create a small publication, in which each organization's project is described in the participants' own words. To order a copy of the publication, please contact Chloe Reison at creison [at] pcah [dot] us.