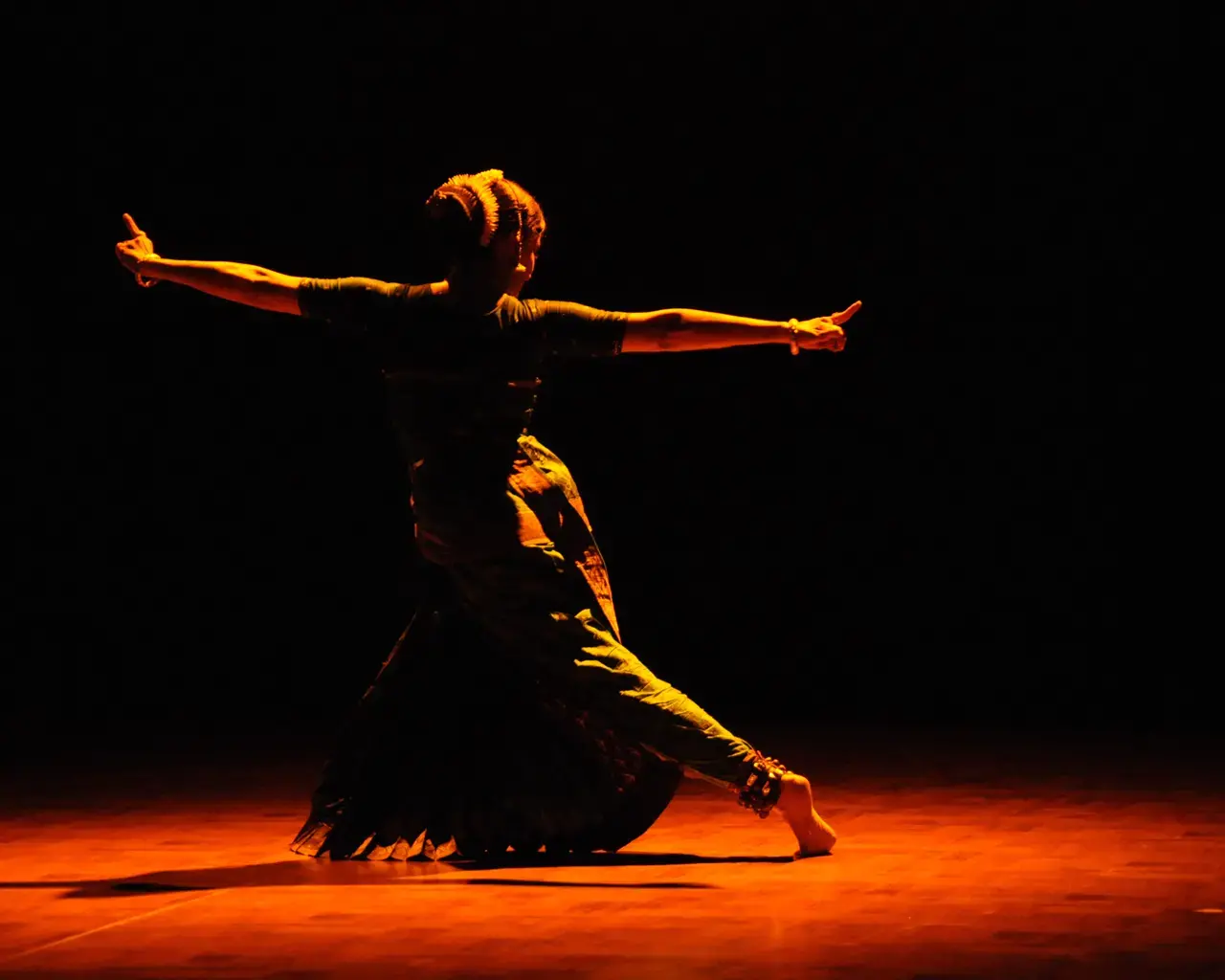 What inspires our imaginations and catalyzes our creativity? As we bid farewell to 2014, we asked members of our cultural community to share something that inspired them this year. We hope it sparks new inspiration for you, too, in the coming year.

Kyle Bartlett, Composer
William James: In the Maelstrom of American Modernism by Robert Richardson

Carlos Basualdo, Keith L. and Katherine Sachs Curator of Contemporary Art, Philadelphia Museum of Art
Florine Stettheimer at Lenbachhaus in Munich

Blake Bradford, Bernard C. Watson Director of Education, Barnes Foundation
Ars Nova Workshop's New Paths Festival. Maybe the coolest component of the festival was hosting Ken Vandermark's Made to Break ensemble here at the Barnes. I've been a fan of Ken's work since the 1990s, and I've been imagining an Ars Nova event in our space since our building was still in design. It was great to share the Barnes collection and to discuss a parallel sense of cultural connectivity in Ken's work, not to mention seeing Milford Graves at Bartram's Gardens, Mats Gustafsson at the Swedish Museum, Peter Brotzmann at the German Society, John Zorn at the Great Hall of Girard College, and four nights of William Parker at the First Unitarian Church.

Laynie Browne, Poet, 2014 Pew Fellow
A reading by poet Bernadette Mayer at the Kelly Writers House
Mark Christman, Executive Artistic Director, Ars Nova Workshop
Gisèle Vienne's Kindertotenlieder (in collaboration with Dennis Cooper and KTL – Stephen O'Malley & Peter Rehberg), presented by New York Live Arts

Thomas Devaney, Poet, 2014 Pew Fellow
Philalalia, the weekend-long small press festival organized this past fall by Kevin Varrone

Michael Djupstrom, Composer and Pianist, 2014 Pew Fellow
Dimitri Shostakovich's Lady Macbeth of Mtsensk and John Adams's The Death of Klinghoffer. I was really struck by these two recent productions at the Metropolitan Opera (NYC). Beyond the power of the works themselves, the social and political controversy surrounding particular productions of these operas (in 1936 and 2014, respectively) made me think a lot about sudden (and arbitrary?) changes in taste from the powers that be, as well as how much time we spend talking about what other people are saying about art—rather than the art itself. In the end, I was left with the conviction that being true to oneself is all that really matters for a creative artist.

Ain Gordon, Playwright and Director, Center Visiting Artist (2011–13)
An adaptation of Mozart's opera The Magic Flute, presented under the Xhosa title Impempe Yomlingo, by the South African Isango Ensemble at the New Victory—in particular a mash-up of full-tilt classical coloratura vocals against hushed hand clapping—no instruments—competing rhythms—five extraordinary minutes.
Judd Greenstein, Composer
I was extremely moved and inspired by Shaun Tan's graphic novel The Arrival, which I have the honor of helping to turn into a children's theater piece.

Jay Kirk, Documentary Artist, An Experiment in 5 Acts, 2005 Pew Fellow
Beauty and the Beast at Arden Theatre Company. I took my eight-year-old daughter to this last weekend, not realizing that it included much of the same cast and the director (Whit MacLaughlin) from The Adults. The parallel experience, as an essay on fear and desire, through the lens of a children's matinee, was unexpected—and made even more enjoyable by the numinous set designs by Sebastienne Mundheim.

Mary Lattimore, Harpist, 2014 Pew Fellow
James Turrell's Skyspace. I got to visit the Skyspace in Chestnut Hill several times this year and found it to be really inspiring, quietly powerful—can't wait for more visits in 2015.

Travis Macdonald, Poet, 2014 Pew Fellow
The inauguration of Frank Sherlock as Philadelphia's Poet Laureate
Thomas J. Lax, Associate Curator of Media and Performance, Museum of Modern Art
Ralph Lemon: Scaffold Room, which premiered at the Walker Art Center and traveled to Bard College's The House is Open, featured two knock-out solo performances by Lemon's long-time collaborator Okwui Okpokwasili (the one and only) and the virtuosic downtown performance darling April Mathis. What I loved about this performance/lecture/musical was as much its innovative approach to genre as its deep historical references: In the anti-theater of a scaffold (part gallows, part pyrotechnic pop theater), Lemon and his queens channeled proto-feminist figures from Moms Mabley to Beyoncé, Amy Winehouse to Henry Miller. At the end, he left me with a twisted, demanding view of the future in which the black female protagonists are the key to our collective fate.

Paula Marincola, Executive Director, The Pew Center for Arts & Heritage
Rosas Danst Rosas by Anne Teresa De Keersmaeker/Rosas at FringeArts

Darielle Mason, Stella Kramrisch Curator of Indian and Himalayan Art, Head of the Department of South Asian Art, Philadelphia Museum of Art
Lecture and Demonstration by Malavika Sarukkai in the Indian Temple Hall at the Philadelphia Museum of Art (April 9, 2014) and the Philadelphia premiere screening of The Unseen Sequence at Drexel University (April 7, 2014). I first saw The Unseen Sequence, in which legendary dancer Malavika Sarukkai dances alone in a temple hall, in south India. People wander in and out, but she performs only for herself—and for God. A few days later I saw her in person in the Philadelphia Museum of Art's Indian Temple Hall. The intensity and intimacy of both performances, together with the amazing similarity of the two halls, let me actually live her devotion—awesome!

Louis Massiah, Filmmaker, Executive Director, Scribe Video Center
Philadanco's December performance at the Kimmel Center. I continue to be impressed by the excellence of Philadanco: their ability to attract and train some of the most spectacular dancers in North America; their collaborations with brilliant choreographers from around the world; and their commitment to making dance an accessible art experience for all Philadelphians.
Thaddeus Phillips, Theater Artist, 2002 Pew Fellow
5:47 a.m. walks on the Race Street Pier with my son, Rafael. As the sun rises over the pier (well actually, as the earth spins so the sun is exposed on the pier) and nobody is around, there is an amazing epic sensation of the city, the river, the earth—its past and future. And with my two-year-old son strapped to my back, the place gives us an amazing site, and I realize for a moment anything is possible. It is here where I got the inspiration for my new project, which will potentially be impossible. There is nothing better than a place that forces the impossible on you and makes you try to make it possible.

Nick Stuccio, President and Producing Director, FringeArts
Trajal Harrell's Antigone Sr./Twenty Looks or Paris is Burning at the Judson Church (L). I was really moved by the whole experience— the incredible energy and high craft of the work, the audience response of dancing in the seats— of this performance at FringeArts this past September. Honorable mentions: 100% Philadelphia by Rimini Protokol, a very moving portrayal of the city at Temple Performing Arts Center; and Whiplash, a great film about the sacrifices it takes to be a truly exceptional artist.

Kiranavali Vidyasankar, Vocalist, Composer, Teacher
A big inspiration for me this year was a masterpiece of the 19th-century composer, Maha Vaidyanatha Sivan. Featuring the 72 parent scales of Carnatic music, this 300-line composition beautifully interweaves the impeccable Sanskrit lyrics with solfa passages. The unusual references to Lord Shiva and the ingeniously embedded raga names are other highlights. The extremely similar ragas segue into each other seamlessly, and yet show up with great individualism!
Brent Wahl, Multimedia Artist, 2014 Pew Fellow
I saw so many great things this year: What is a Photograph? at International Center of Photography, Anne Canfield at Seraphin, both Sarah Sze and Joy Feasley and Paul Swenbeck: *A Hatchet to Kill Old Ugly at the Fabric Workskop and Museum, Errata (Micah Danges and Luke Stettner) at Vox Populi, Dear Nemesis, Nicole Eisenman 1993–2013 at ICA Philadelphia, Isa Genzken: Retrospective at MoMA, but the show I went back to the most was Michael Snow: Photo-Centric* at the Philadelphia Museum of Art.

Laurie Zierer, Executive Director, Pennsylvania Humanities Council
I was lucky to spend time with Chimamanda Ngozi Adichie, author of Americanah. Her amazing book explores how race is viewed differently in Nigeria and America. She and I talked with a teacher whose students were inspired to have an open mind after seeing her TED talk "The Danger of a Single Story." The experience moved Chimamanda to tears and reminded me why I do what I do every day in PA.