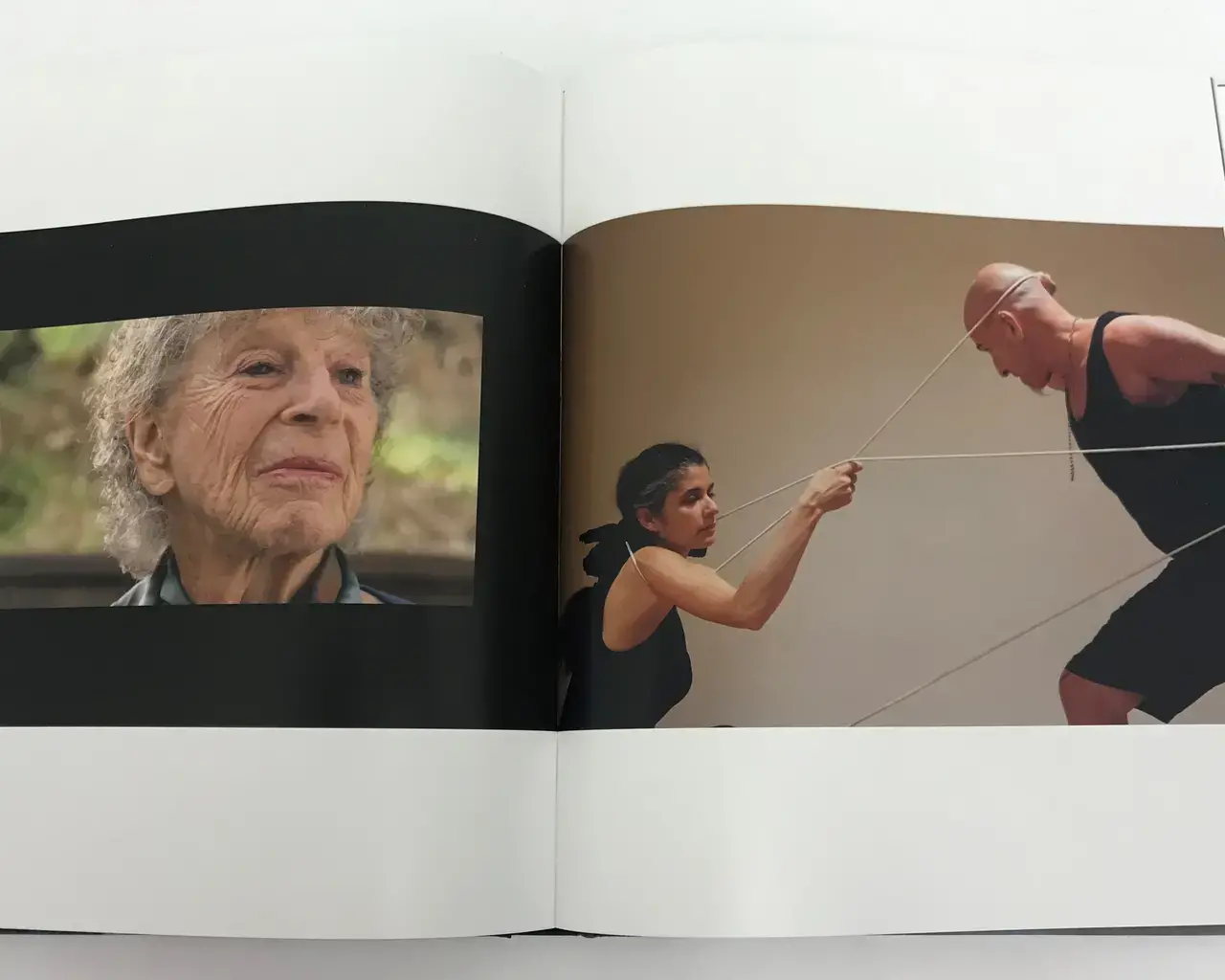 The Fabric Workshop and Museum (FWM) has released richly illustrated publications for two recent Center-supported projects, documenting and reflecting on a performance-based exhibition and a multi-venue visual art exhibition.
Combining installed environments, film, sculptures, and repeated movement performances, Ally (2016) was conceived by artist Janine Antoni in collaboration with choreographer Stephen Petronio and movement artist Anna Halprin over the course of a two-year residency at FWM. This interdisciplinary installation is explored in an extensive publication, edited by British writer and performance scholar Adrian Heathfield, with essays by Carol Becker, Jacquelynn Baas, and Richard Move, and a reflection on aging and loss by the acclaimed French author Hélène Cixous.
"Three years in the making, Ally looked both forward and back, inspired by Halprin's groundbreaking oeuvre and the desire of all three artists to expand their individual practices," writes Susan Lubowsky Talbott, FWM Executive Director, in the preface to the volume. The publication is available in the Museum shop and online.
Watch Antoni and Petronio discuss bringing performance into a museum setting, for our Questions of Practice series.>>
For habitus, FWM commissioned visual artist Ann Hamilton to create an ambitious, multi-venue exhibition inspired by cloth-making. The centerpiece of the project was a large-scale, temporary installation of cylindrical curtains at Philadelphia's Municipal Pier 9—a 55,000-foot site laden with textile manufacturing history. Hamilton organized an accompanying exhibition of historical and contemporary fabrics in FWM's galleries, featuring literary "commonplace books," textile sample books, dolls, and needlework portfolios, borrowed from Philadelphia museums and public collections.
Edited by Sally Fisher, the habitus publication includes lush photography, archival imagery, and prose, with contributions by Hamilton, Patricia C. Phillips, Natalie Shapero, and Susan Stewart.
"habitus is filled with scraps, with strands, with pieces and fragments of texts and of textiles at the scale of the lap…habitus is sitting and moving together, absorbed by words, sound, cloth, each other," writes Hamilton in the preface to the book. The publication is available in the Museum shop and online.
Watch Hamilton discuss the social connotations of cloth, filmed on-site at Municipal Pier 9.>>