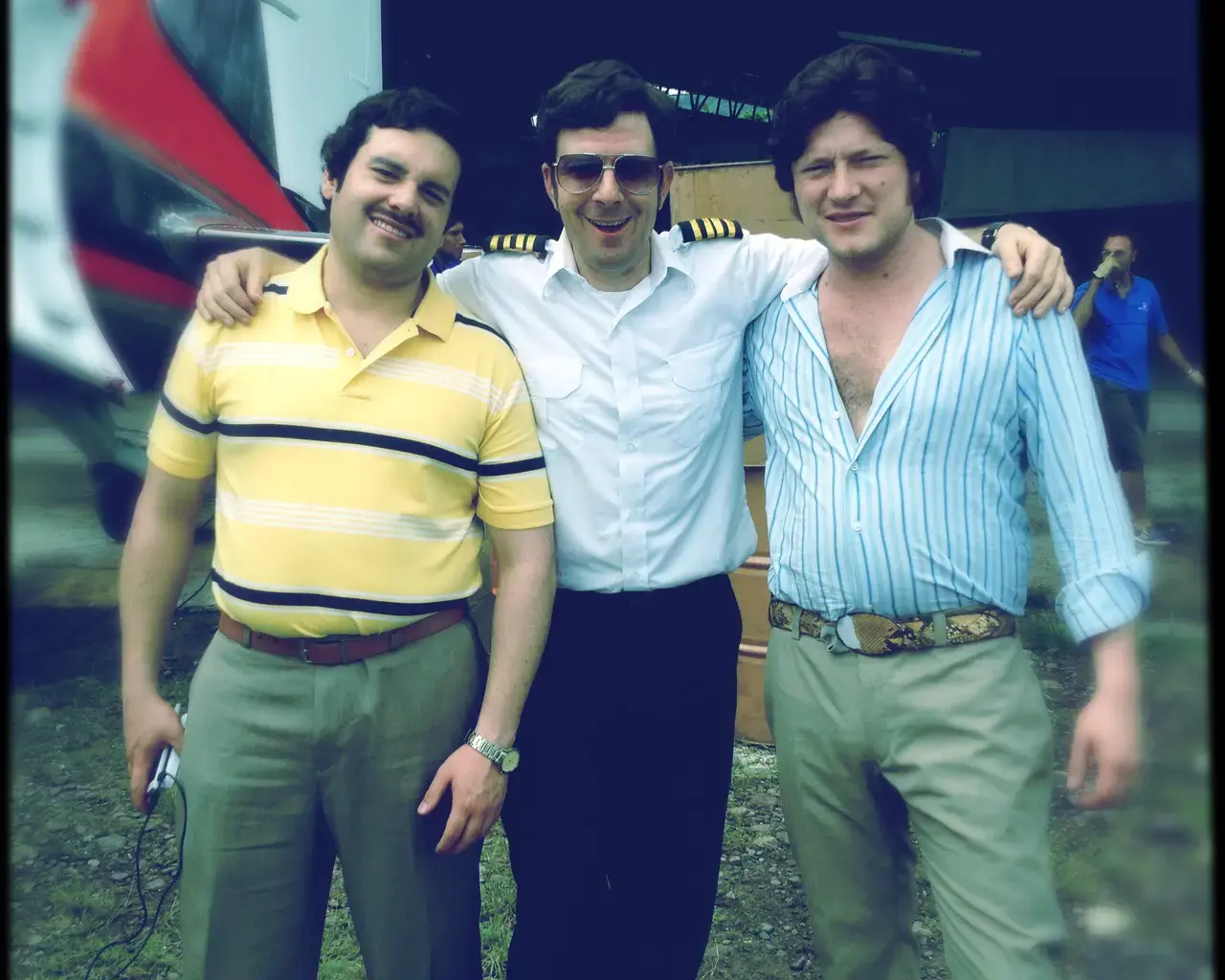 Two Center-funded theater pieces premiere on Philadelphia stages in May, from Thaddeus Phillips and Pig Iron Theatre Company, both at FringeArts.
The Incredibly Dangerous Astonishing Lucrative and Potentially Completely TRUE Adventures of Barry Seal
May 14–16
From Pew Fellow Thaddeus Phillips comes a new theater piece, based on his experiences working on location in Colombia on a Spanish-language telenovela, combining the aesthetics of film sets, the narrative structure of a television series, and the live action of theater. The final culmination of this project, Alias Ellis MacKenzie, will premiere in the 2015 Fringe Festival in September, but audiences will get a preview of Phillips' hybrid work this May at FringeArts as he brings his Alias Ellis MacKenzie character to the stage for the first time.

I Promised Myself to Live Faster
May 22–31
This new play—from 2002 Pew Fellows and Pig Iron Theatre Company Co-Artistic Directors Dito van Reigersberg and Dan Rothenberg—explores the company's continued interest in characters that live on the margins of society. Drag and camp interact with intense emotions on stage, asking larger questions about the transgressive power of drag and gay themes in contemporary theater. Following a well-received premiere at the Humana Festival of New Plays, I Promised Myself to Live Faster opens in Philadelphia at FringeArts.

Keep up with Center-funded events all year long at our Events page, for arts and culture experiences all over Philadelphia.