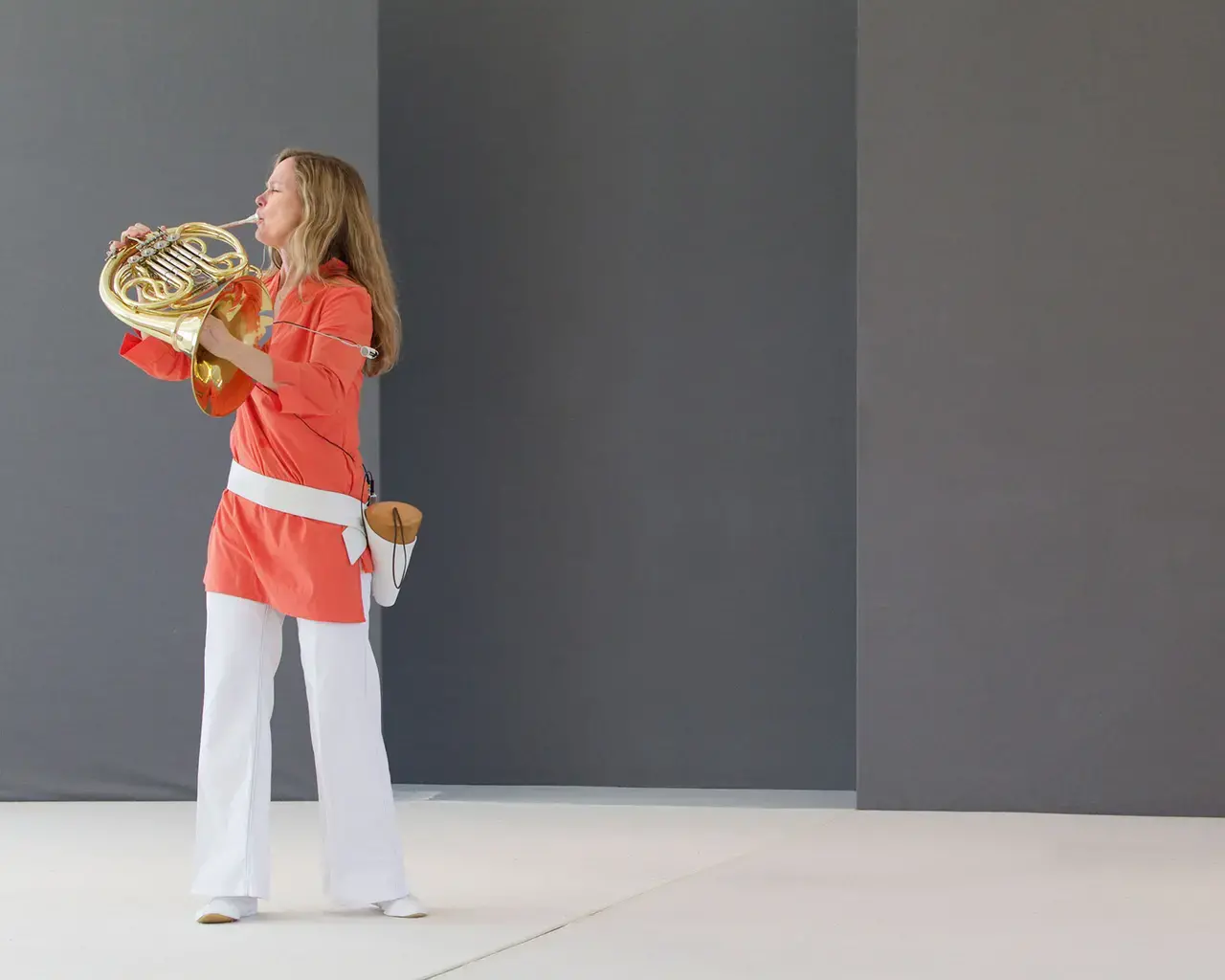 KLANG: Die 24 Stunden des Tages (Sound: The 24 Hours of the Day), the final epic of pioneering composer Karlheinz Stockhausen, was left unfinished at the time of his death in 2007 and has never been performed as originally intended, with its 21 completed pieces played in order. On April 7–8, audiences will have an opportunity to hear the work in its entirety in a series of back-to-back concerts, presented by Elizabeth Huston with Analog Arts at FringeArts. Tickets here>>
Huston, who received a Center project grant to present the large-scale work, explains how KLANG gives space to meditate on time, spirituality, and reality. "All of Stockhausen's music is fundamentally concerned with the phenomenon of time: structuring it, making it tangible, and spanning the continuum between 'organic time' of living beings and the 'astronomical time' of the cosmos," she writes in the program book's introduction.
Stockhausen expert and Analog Arts founding director Joseph Drew elaborates on the composer's interest in time and mortality: "Stockhausen often spoke longingly of what came after death, what life outside the limitations of the human body would entail, and what kind of music one could make unfettered by mortality. His KLANG cycle became a kind of requiem for his own life and a meditation on what awaited him in the beyond."
Drew, who orchestrated a previous performance of KLANG, and members of the Germany-based Ensemble Musikfabrik, who worked closely with Stockhausen and will perform in the concerts, consulted with Huston's ensemble of Philadelphia-based musicians during a series of performance laboratories.
Huston also describes her draw to KLANG's multisensory design, writing, "In my productions, I love to dig deep into the works' backgrounds and find ways to visually display the composers' influences. Stockhausen makes this easy: he assigned each piece a color that served as an inspiration and set piece, used evocative titles and texts, choreographed staging directions, and even creates sculptural elements for some of the hours."
To convey Stockhausen's visual notations, Huston has collaborated with lighting designer Thomas Dunn to create immersive light paintings, and worked with theater artist Adrienne Mackey to orchestrate the full-day audience experience.
See the full concert schedule.>>
Read further insights about the marathon performance on FringeArts' website.>>