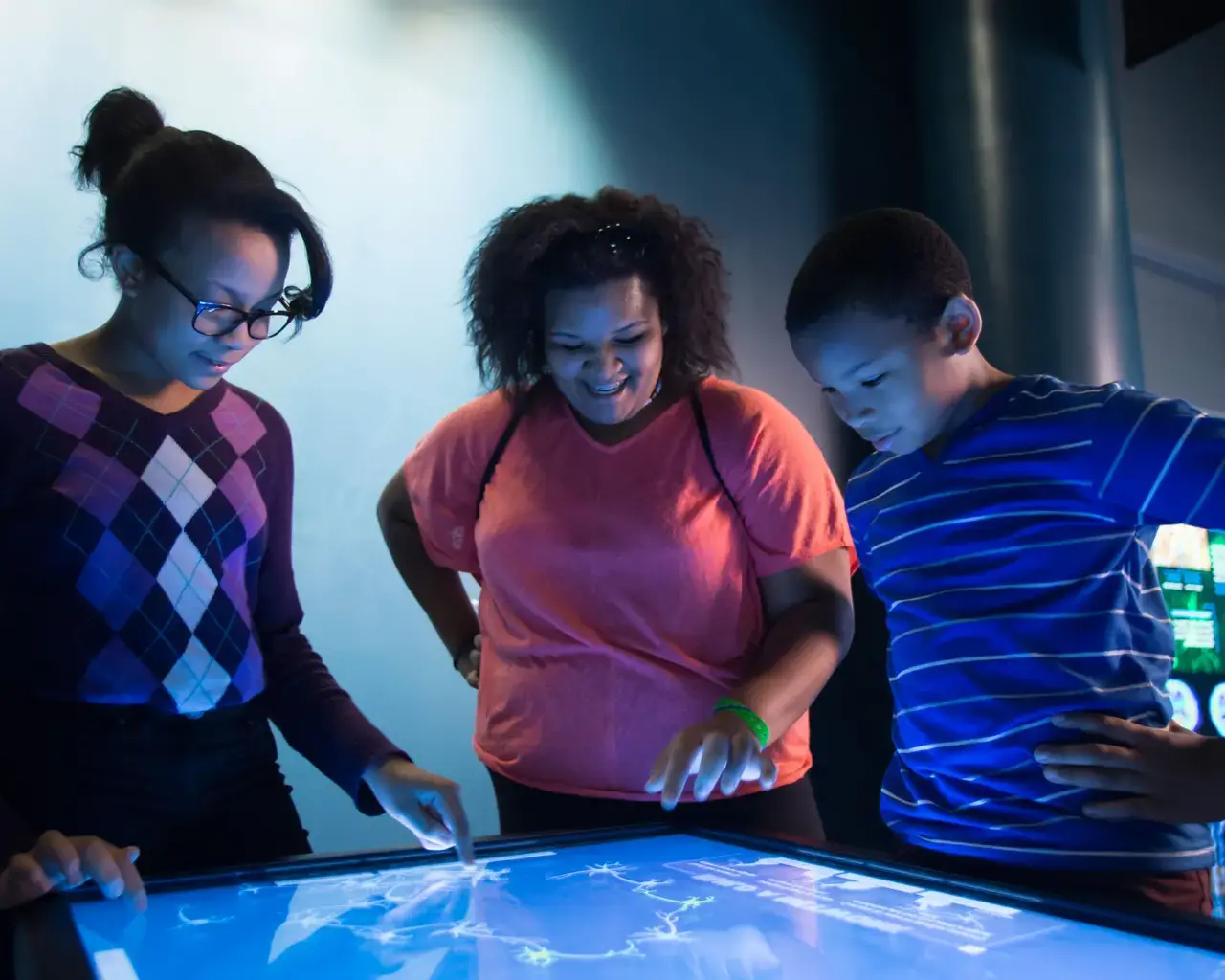 The Pew Center for Arts & Heritage has awarded an Advancement grant of $500,000 to The Franklin Institute to support an expansive, two-year digital media initiative that will enhance the organization's interpretive programming and audience engagement, both within the museum and online.
Building upon its reputation as one of the leading science centers in the country, and its strengths in providing high-quality, hands-on exhibits, The Franklin Institute will research, test, and launch new digital technologies and dynamic content that will enrich visitor experiences. Digital initiatives will include a new approach to science storytelling that connects audiences to how scientific wonder and discovery transform people's lives, and the launch of a mobile platform that explores how museums can embrace the future of virtual reality and experiential media.
Advancement grants, which the Center initiated in 2014, are multi-year investments designed to support bold organizational initiatives that are led by exemplary arts and culture organizations in the greater Philadelphia region. These grants support the direct costs of programming and related infrastructure needs to help organizations further their missions and strengthen their sustainability.
To date, the Center has awarded Advancement grants to the Curtis Institute of Music, Opera Philadelphia, Philadelphia Chamber Music Society, Philadelphia Museum of Art, and the Philadelphia Zoo.
Visit our Apply page to learn more about Advancement grants >.