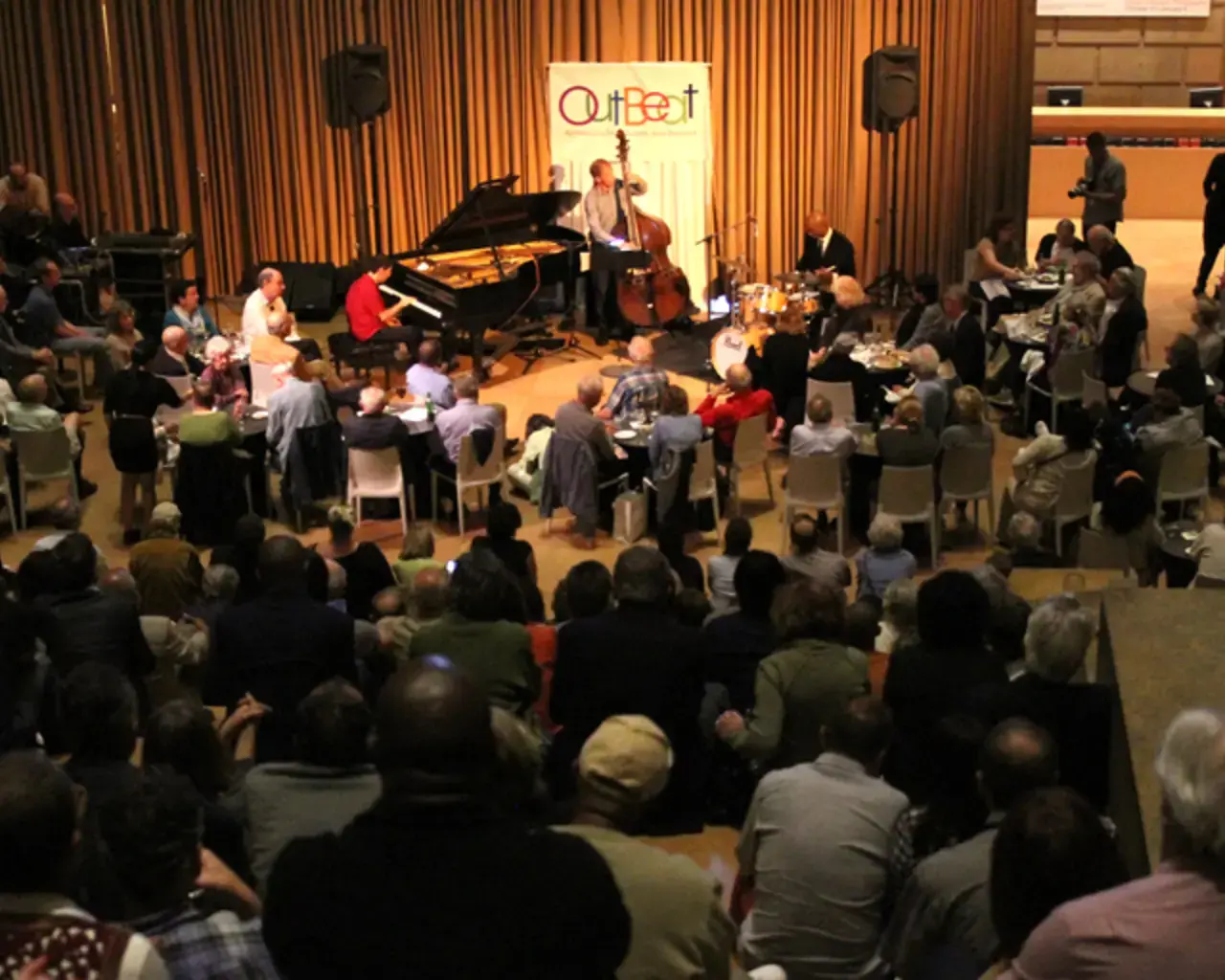 The "first-ever queer jazz festival in the United States," this past weekend's OutBeat Festival was the culmination of the William Way LGBT Community Center's annual music series. The four-day event addressed and highlighted intersections between sexual orientation, gender identity, and jazz history and culture, from panel discussions to quartets to a daylong concert finale.
Supported by The Pew Center for Arts & Heritage, OutBeat: America's First Queer Jazz Festival explores the nature of queerness in music, and the role that jazz has played as a sanctuary for LGBT artists and musicians. Among many others, performers included pianist Fred Hersch, vocalist-pianist Patricia Barber, bassist Jennifer Leitham, drummer Bill Stewart, and drummer Terri Lyne Carrington. During its run from September 18-21, the OutBeat Festival sparked conversation and was featured across numerous new outlets.
"An LGBT jazz festival may seem counterintuitive; ask someone...about 'gay music' and you're likely to hear about classical, choral, cabaret and Broadway," writes The Philadelphia Inquirer's Kevin Riordan. "But beginning with the African Americans who invented this quintessential American art form more than a century ago, jazz has long offered a musical refuge to artists and audiences outside the mainstream." Read more >
For Philadelphia Weekly, Bill Chenevert says, "It's a marvel what they've pulled off, with a mind-blowing array of programming...OutBeat truly is the first of its kind, putting the amazing and inspiring LGBT artists who populate the genre on blast—in the best possible way." Read more >
Jonathan Takiff, for the Philadelphia Daily News, focuses on the socially conscious aspect of the OutBeat Festival: "Music doesn't just soothe...it makes us civil and open to one another. And that goes double for jazz." Read more >
Listen to an interview with Festival director Chris Bartlett on WXPN's The Key.
The OutBeat Festival has received press from a number of additional outlets, including Philly Now, The Philadelphia Inquirer, CBS Local, Philly.com, and WXPN's The Key.